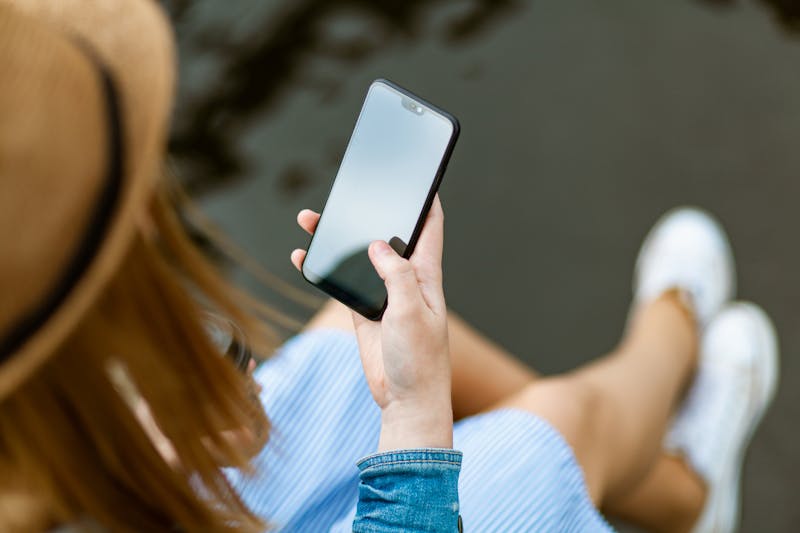 Top 5 Apps for Camping
Let's be honest, there's a lot that goes on behind the scenes of a well-planned road trip — and it can be stressful. If there was a way to relieve any of that stress, would you do it? Well, here's how: download helpful apps! This week, we're highlighting the top five apps for camping.
1.    Trip Planning: Togo™ RV Plus
Togo RV is a time-saving app that simplifies RV ownership with access to resources for your motorhome. In addition to education modules and exclusive discounts, Togo RV Plus comes with an RV-safe point-to-point navigation that takes height, bridges, tunnels and grades into consideration when planning routes, so you never have to stress about taking the wrong turn in your Class A RV. Plus, every step of your trip — from packing, arrival, and departure to winterization — is simplified and safe with interactive checklists at your fingertips.

2.    Community: RVillage®
RVillage is a social network of RV enthusiasts, where you can find groups of like-minded travelers and schedule meet-ups with your newfound friends. Go ahead and join the Thor Motor Coach Community to find friendly explorers with the same motorhome as you! Not only is this a great way to make friends, but it's also an incredible resource for new RVers. Your peers can help answer any questions that you may have about your new Class C RV.

3.    Boondocking Stays: FreeRoam
FreeRoam is a non-profit app that's dedicated to helping travelers find the best boondocking locations. Whether you're looking for an overnight parking location, including a casino, Walmart or rest area, or public lands managed by the Bureau of Land Management (BLM), FreeRoam guides you in the right direction. Remote workers will appreciate the ability to search for dry camping locations with cell coverage map overlays. You can even filter your Class B+ trip to a remote location by road difficulty, safety, crowdedness and more.

4.    Campsite Stays: The Dyrt
Did you know you can search more than one million campsites on The Dyrt? The Dyrt is your all-in-one access to campgrounds, including private and public parks, KOA, Good Sam and Thousand Trails sites. You can even filter the sites by popularity, rating, distance and more. Opt-in for the pro version to get exclusive discounts at select campgrounds. For full-time travelers, in particular, this is a great app to plan trips and save money in your Super C.

5.    Weigh Stations: Trucker Path
If you read our recent blog about how much an RV can tow, you know how important it is to know your motorhome's weight. Not only does the weight of your diesel pusher affect its gas mileage, wear and tear on the tires and more, it also can be a safety hazard if there's too much cargo on board. That's why every van lifer needs to download Trucker Path, to find weigh stations that are open near you.
Top RVs for Camping
Axis Class A RUV
Easy to drive and even easier to love, Axis isn't your average Class A motorhome. We call it an RUV — a recreational utility vehicle — because although it's a Class A, it drives similarly to an SUV. Getting to the destination is stress-free with the dash featuring a 10-inch touchscreen radio with Bluetooth®, Android Auto™, Apple CarPlay®and is SiriusXM®-ready. Heated and remote exterior mirrors with side view cameras eliminate any worry while towing on the 8-thousand-pound hitch.
Outlaw Class A Toy Hauler RV
This toy hauler is camping reimagined. Outlaw comes with a garage to fit all of your passions, because you shouldn't have to leave them at home. Outdoor living is seamless with the garage's drop-down Zero-G®ramp door, snap-in patio system and powered patio awning. Tie-down rings keep your toy safe during the drive and make for a quick escape for an off-the-grid motorcycle trip. If you're working on the road, you'll make use of the work shelf storage cabinet.