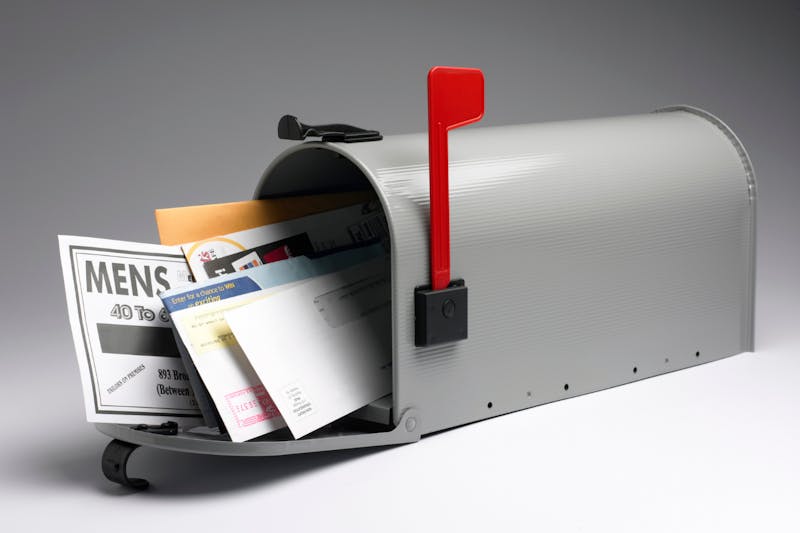 How to Get Mail on the Road
There's never been a better time to leap into full-time RVing - travel safely, work and even educate your little ones remotely. But here's one thing you might not have considered: how are you going to get your mail and other packages? This week, we're sharing six ways to get your mail on the road.
Use Your Campground's Address
If you have a plan to stay at a campground for a while, simply call ahead and ask if their front desk would be willing to accept packages on your behalf. Many campgrounds are more than happy to help out. Although some may charge a small service fee, it's worth it to have your packages delivered just a few feet away from your Class A diesel motorhome.
Use a Friend or Family Member's Address
If you picked out something special for your partner that you want to be delivered right to the door of someone you trust, all you have to do is ask. Your loved ones will be happy to help and overjoyed to see you. You can even give them a tour of your Class C motorhome and, if you want to spend even more time with them, ask to moochdock in their driveway.
USPS General Delivery Service
A mail service that you can count on is the U.S. Postal Service (USPS). The General Delivery Service is a convenient way to receive your mail - sent via USPS - when you find a participating location near you or your travel destination. Remember, put "General Delivery" in the address line and don't use this service for UPS, FedEx or any other delivery service other than USPS. You can even provide special instructions and they will hold your package for up to 30 days.
In-Store Pick Up for UPS and FedEx
If your package wasn't sent through USPS, don't worry. You can choose in-store pick up for UPS and FedEx deliveries. Luckily, these services have stores throughout the country, so you can pull your Class B motorhome into the parking lot and pick up your packages with ease. Of course, there may be fees, but they will hold your packages for a few days just in case you have delays in your road trip.
Amazon Lockers for Amazon Prime
If you love to reap the benefits of an Amazon Prime membership, then you'll love taking advantage of the Amazon Lockers. It may go without being said, but remember, these lockers are only for Amazon packages. With quick shipping, multiple locations and no added fees, this a great choice for those with memberships. 
Traveling Mailbox
No matter where you go in your Super C RV, you won't have to worry about your packages getting lost in the mail when you use an online mail service. Traveling Mailbox allows you to view your postal mail online, have it scanned or forwarded to a new address. This service was created with frequent travelers and has reviews of praise for you to peruse.
Motorhomes At Your Service
Outlaw Class C Toy Hauler
If you're looking for a toy hauler, there's no doubt that the Class C Outlaw will deliver. You'll have no trouble checking your mail online with Winegard ConnecT 2.0 working as your WiFi extender and 4G hotspot. Once you pick up your mail, you can jam out in the garage or, depending on your floor plan, out on the patio.
Compass AWD Class B+ RV
With the all-wheel-drive system on Compass AWD will get you to your pick up location for your packages in no time - but that's not where the drivability features end. 10-speed automatic transmission and the Ford® Safety Systems give you peace of mind driving your loved ones on the road. Plus, the 8-inch touchscreen dash radio paired with the steering wheel with controls provides hands-free and stress-free travels.