The Joys of Moochdocking and How-To for Newbies
August 24, 2020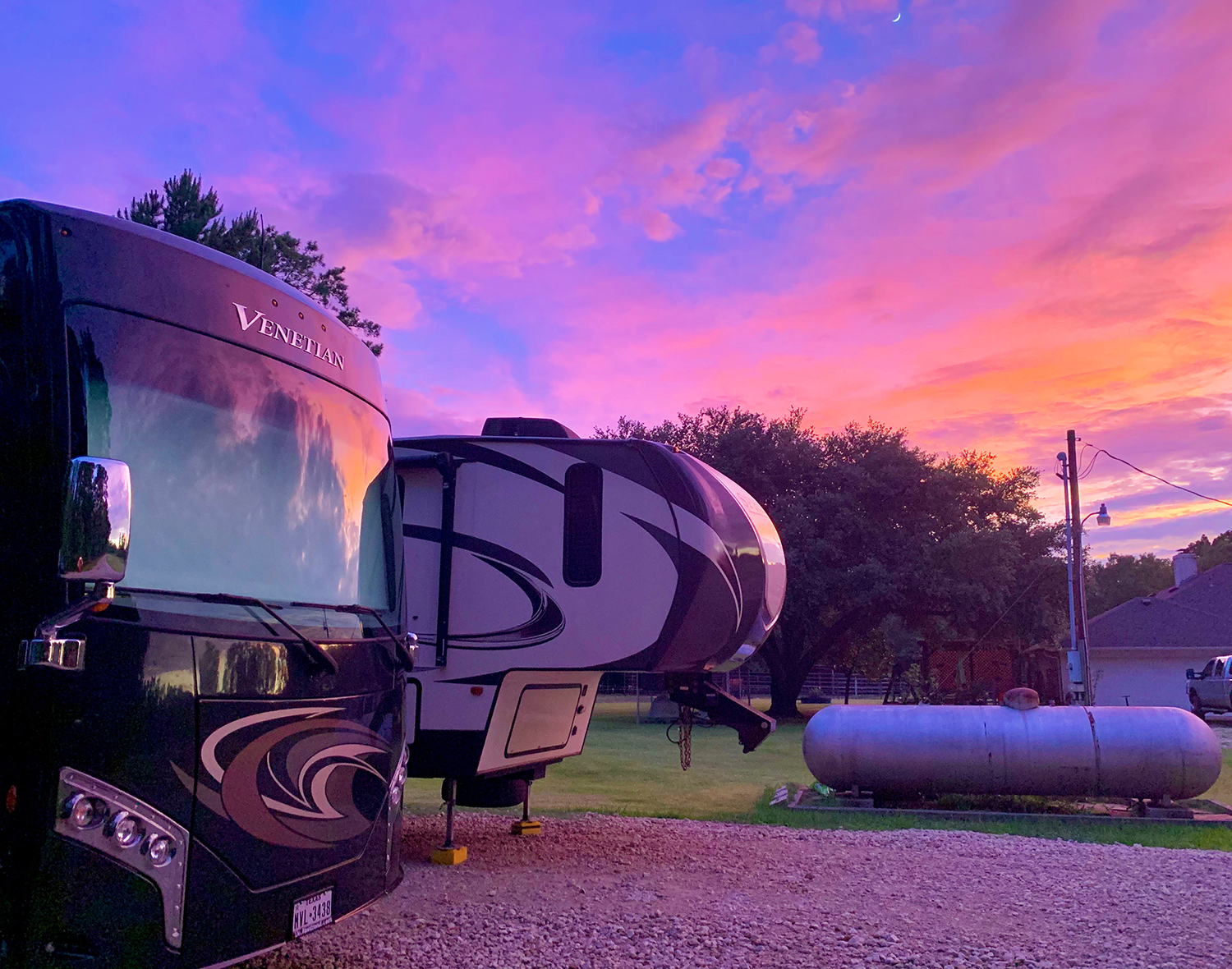 by Stephanie Hagen


Just a few weeks ago, our friends graciously allowed us to camp out in their driveway. Little did we know, this was just the little getaway that we needed.
Basics of moochdocking.
Before arriving, we made sure to go over the basics of moochdocking. We figured out what they had available for us to use, where we could park and if we would be able to utilize any of their facilities. Our friends have easily the best set up we've ever seen. Their nice big driveway and spot specifically for RVs allowed us to pull in with little issues and park with even fewer. There were a few fire ants we noticed, so we made sure that it was okay to sprinkle them, and then the ants weren't a problem at all. Because they have their own RV, our friends even had a 50 amp hook up, so we were blessed to run our air conditioners without any issues.
Distancing ourselves from the crowds.
It was so refreshing being out in the country. Travis and I have grown up in small towns or out in the country but as adults have managed to find ourselves in busier places. We've even noticed that if the campground is in the country, they might be just as working as a small town, especially during weekends and holidays. It felt a little bit like coming home and being able to breathe again.
We were able to enjoy beautiful sunsets and watching deer prance around the yard.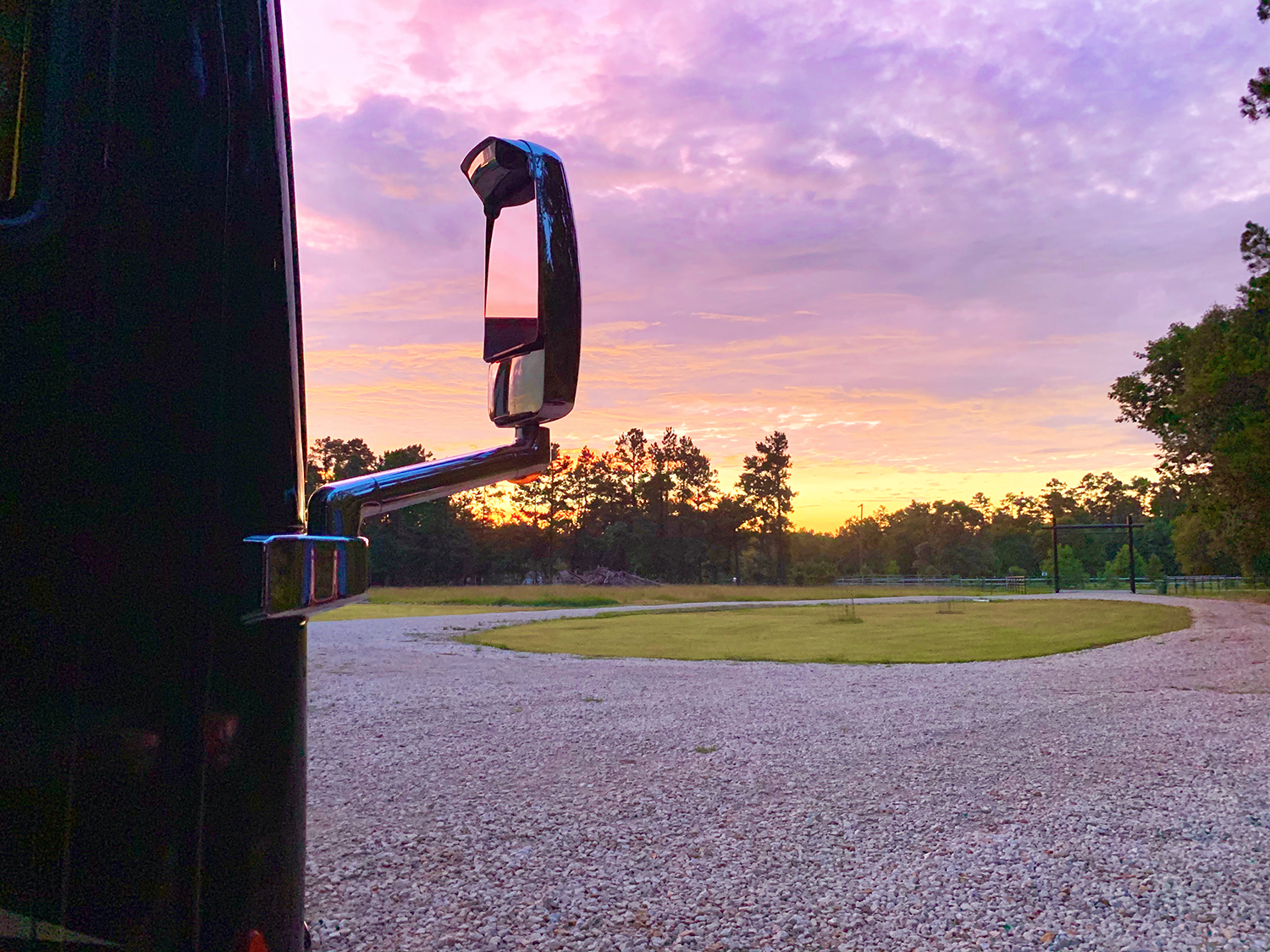 Moochdocking benefits for our dog.
Dixie was able to be a little more free-range than average. Dixie never got put on her leash, which allowed her to treat the backyard as her own racetrack. She tried to make new friends but just didn't understand why the deer and the horses didn't want to play with her. Dixie is extremely fast, but it turns out that she is no match for a deer! It did help that the deer could jump over the fence and Dixie couldn't.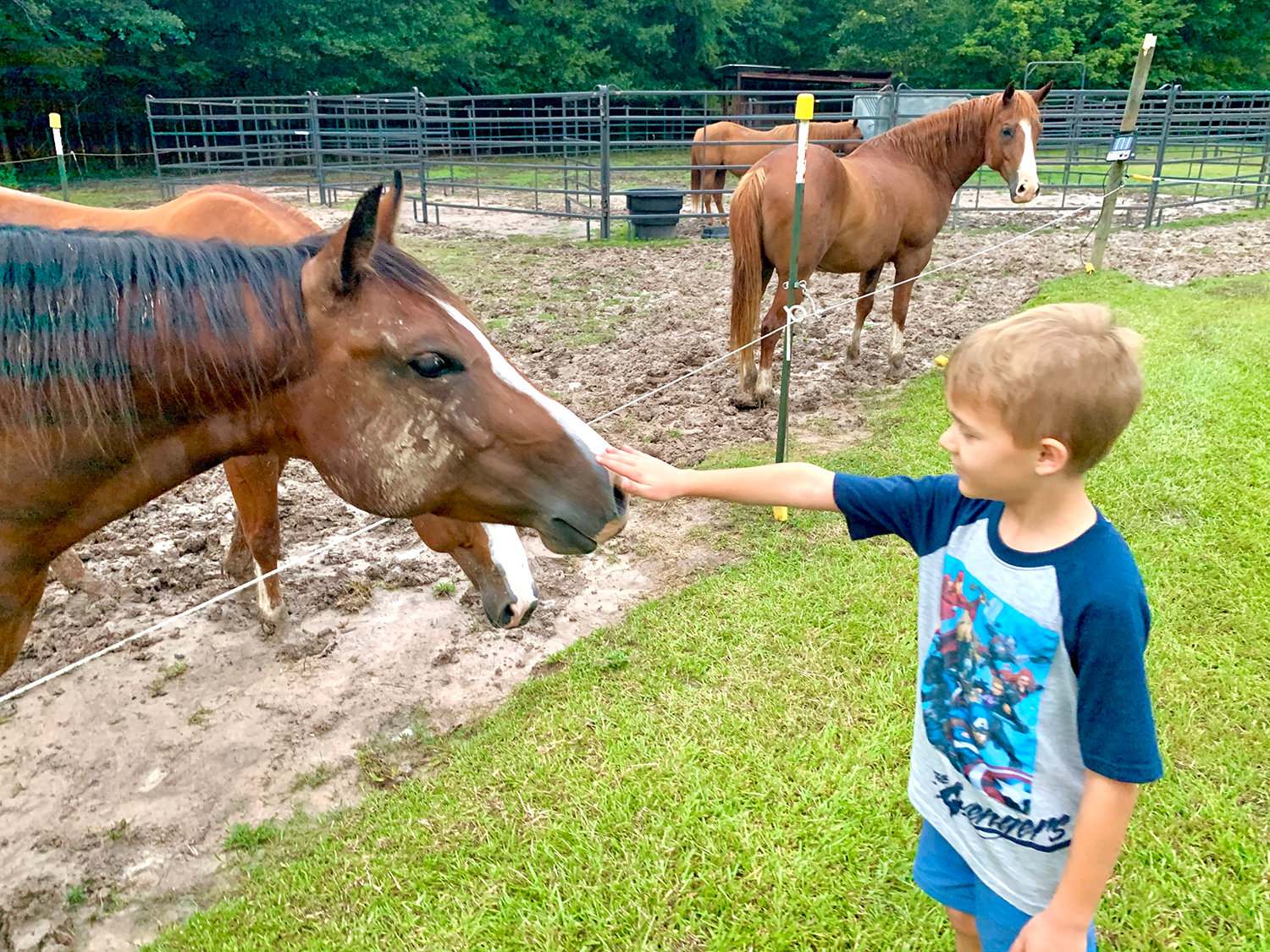 Benefits of moochdocking for our son.
Louie got to enjoy much of his time playing with his friend. We had decided on a summer break this year with school, so Lou enjoyed a lot of his time outside and playing. It felt like going back in time. Each boy seemed to take turns knocking on the doors each day, asking if the other could come out and play. The boys loved being able to run around, ride bikes, swing and play in the mud. It felt almost like we didn't see much of Lou while we were there.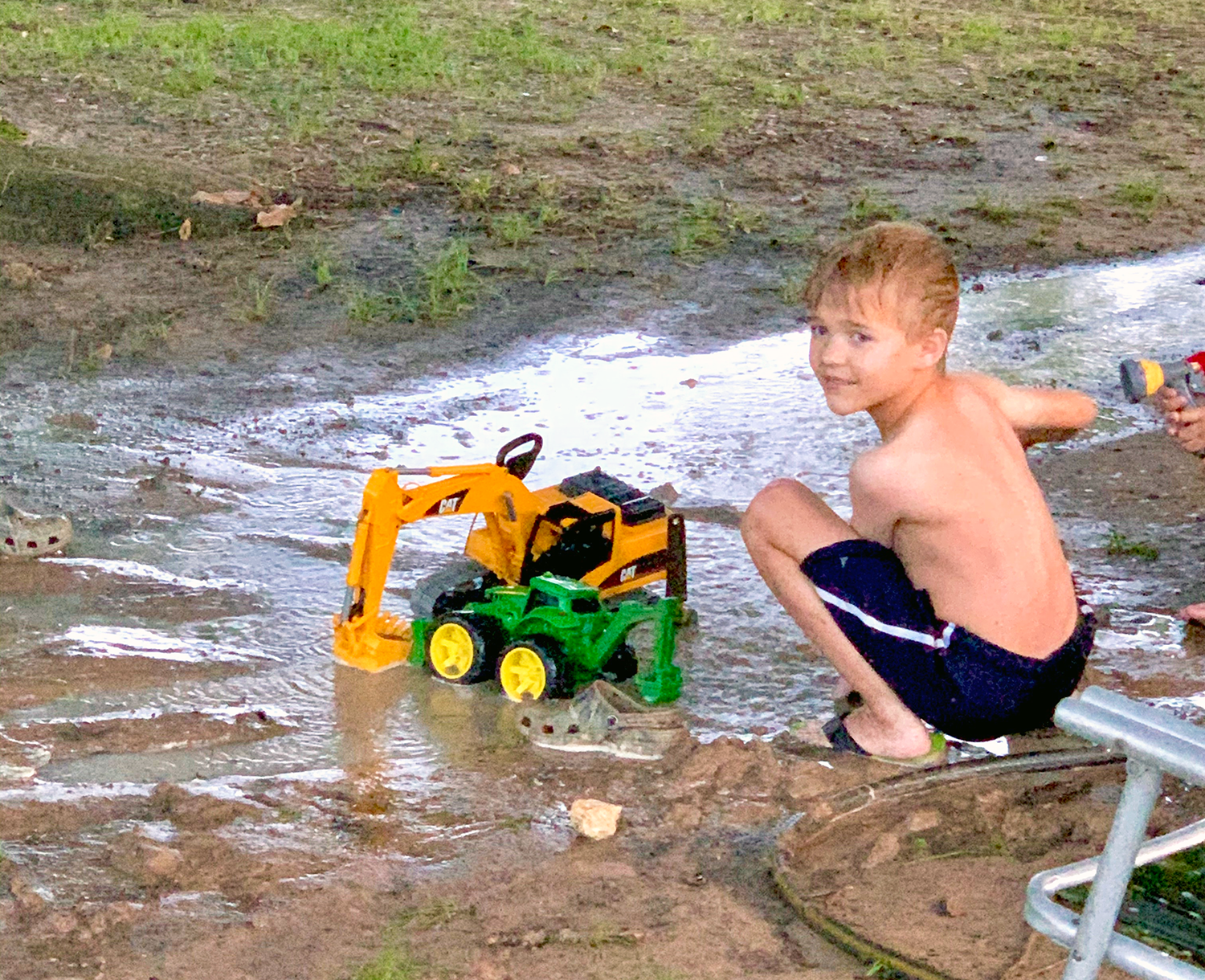 Quality time with loved ones.
We were even able to enjoy most of our dinners together. After being pretty cooped up over the last few months, and limiting our social interaction, it was restoring to spend quality time together. Travis and I are both reasonably social people. At one point in time, Lou would ask who was coming over for dinner instead of what was for dinner. We had been missing this and to have a week full of dinners, talks and fantastic friends just re-energized us.
Don't hesitate to try moochdocking!
For anyone traveling in an RV, don't be afraid to stay at friends' and families' houses! I don't usually feel like I'm imposing on them, and often, we have all of the details figured out before we get there, so there's little surprise. But then you're right next door and you don't have to drive home from their house when you visit.
Moochdocking checklist:
Just a reminder: don't forget to discuss even small details with your host or hostess. There are many things to think of, but here are some of the top things to check:
Do they have utilities that you can utilize? If so, what type of connections do they have?
Make sure to plan as you may need a converter for your power supply. If they have water, remember what your tank capacities are, many people may not be able to have a place for you to empty your tanks.
Where can you park? Take into account things like how high your rig is, where they usually park, and how much you weigh. Soft or muddy grass may not be the best if you're a massive rig as you could get stuck. Check and see if they have low power lines over the entrance of their driveway. Don't forget your slide-outs too!
Check and make sure that it would be alright for you to use any facilities they may have. If you're there for a week or more, you may need to do laundry. Or if your tanks are smaller, would it be alright if you used their bathrooms while there? Each of our moochdocking hosts has been happy to share their space with us, but it's always good to check.
Do your hosts have an HOA? Do they limit the number of days you could be parked somewhere? Make sure to check all guidelines and city rules if necessary.
Always be gracious. They are sharing their space with you. It's easy to forget this or impose, so try to make the trip as delightful for them as it is for you.


Questions for the Hagens?  Text them to us, and we'll get those answered, 574.584.2074 (our #TMCHappyCamper line) or message us on Thor Motor Coach's Facebook page.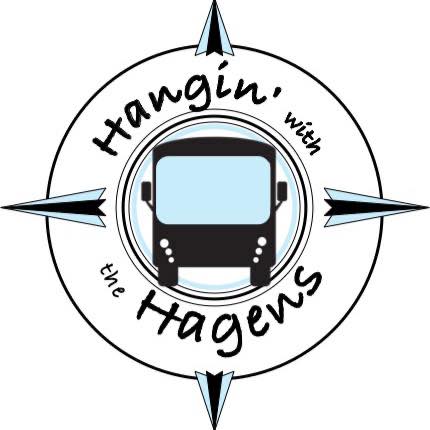 Follow #HanginWithTheHagens on Social Media
Facebook Page: Hangin' with the Hagens
Instagram: @HanginwiththeHagens

Are you searching for local inventory? We offer a convenient Dealer Locator.