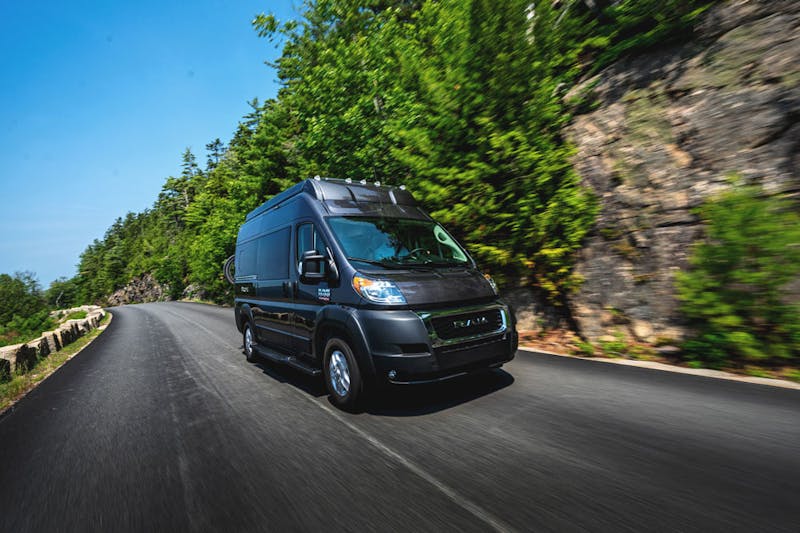 Mistakes to Avoid on Your First RV Trip
Any experienced traveler would admit that there's a learning curve to a new motorhome, especially if it's your first time owning one. That's why we're going to break down 5 common mistakes to avoid on your first RV trip.
1.    Traveling too far from home
We already know what you're thinking. You're excited to finally own your own motorhome and already have all of the places that you want to visit in mind. But first, you should consider taking a trip close to home. Going too far from home for the first trip is not the best idea. Unless you're driving a camper van, the size of your RV may take some getting used to. Odds are that the first RV trip may cause driving-induced anxiety for either you or your co-pilot and it's important to feel comfortable behind the wheel to stay safe.
2.    Neglecting your packing check-list
All of the excitement of taking your Super C RV out for the first time may lead to you neglect your packing checklist. Plus, at this stage, you may think you need things that you didn't think of or miss things that you forgot about. This mistake to avoid really ties into the first because if you're close to home, you can run back to get whatever you need and add it to your checklist. Then, hopefully, you don't neglect it going forward.
3.    Trying to boondock on your first RV trip
Trying to boondock on your first ever trip in a motorhome isn't always the best idea. Of course, it's doable, but it's really important to learn all of the diesel pusher's components before you dabble in dry camping. After you get the hang of things, you can try dry camping while at a campground. That way, if you have difficulties, you have hook-ups right where you are. Once you know you're ready, you can truly get off the grid.
4.    Forgetting to sign up for our Owner's Resource
If you're a first time Thor Motor Coach owner, you don't want to forget to create an Owner's Resource account. Grab your VIN and register your toy hauler in only a few clicks. This is a one-stop online resource to access information on your specific motorhome, including factory-installed components and equipment. It's a convenient way to get more details from anywhere on the road. If there's ever anything you can't find, go ahead and save our Customer Care number in your phone: 877-855-2867.
5.    Missing our How-To videos
Thor Motor Coach provides resources that a lot of other manufacturers simply aren't — and it's huge for first time owners. On our YouTube channel, there are step-by-step videos detailing how to use your motorhome. Everything from learning more about your Class A's LP tanks to the multiplex system and everything in between. While you're there, subscribe to our channel to stay up to date with the latest how-to and troubleshooting videos.

Best Motorhomes for First Time RVers
Chateau Class C Motorhome
It's time to get behind the wheel of a Chateau and see what the world has to offer. This Class C motorhome comes in 10+ unique floor plans so you and your family find the perfect fit. Models range from 24 to 31 feet, depending on what you feel comfortable driving. No matter your layout, you'll love the standard features including Winegard® WiFi, powered patio awning and leatherette furniture.
Gemini AWD Class B+ RV
Gemini AWD is drivable, livable and capable of making your dreams come true. But, let's focus on drivable. This Class B+ comes with an all-wheel drive platform and Ford® safety systems, including lane-departure warning, pre-collision and hill-start assist, roll stability control and more. The SYNC® 3 touchscreen dash radio comes with navigation to ease your mind on any road trip.