Do's and Don'ts of RVing
January 27, 2021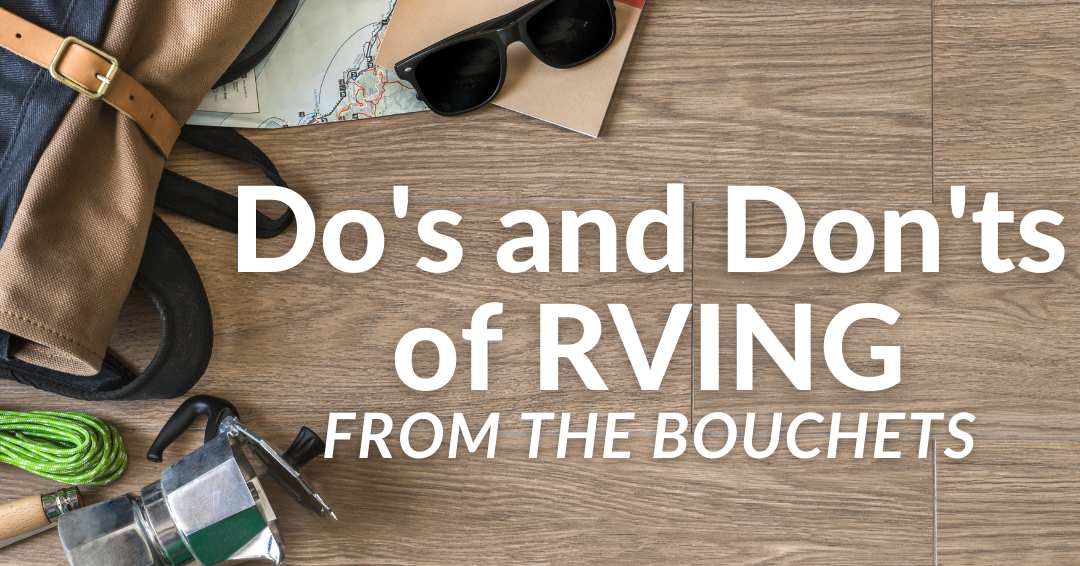 by Vanessa Bouchet

Thor Motor Coach has numerous YouTube videos that explain how your new motorhome works and demonstrate what you need to know before hitting the road. We learned a few lessons during our first few years in the RV world, which we want to pass on to our readers. This blog explores what new owners should and shouldn't do.
Do's
1.   
Pay attention to your mileage per gallon of gas.
As you begin to drive your RV, pay attention to your mileage per gallon of gas on your first few trips out. Gas mileage monitoring is necessary because gas may not be readily available if you go to remote areas. Remember, not all gas stations can accommodate large Class A or Class C RVs because of the space needed to turn and navigate the parking lot. The last thing you want to happen is to have a quarter tank of gas with no gas stations available for your RV for some time. Through our travels, we've found that the best places to stop for gas (usually without problems) are Love's Truck Stop, Travel Centers Of America and Sheetz. These three stations are for large semis and trucks, so RV navigation isn't an issue. Plus, they offer both gas and diesel options.
2.   
Stop and see the sights.
One of the best things about family RV road trips is to see all the strange, offbeat attractions along your route that take you back to the classic world of Americana travel. If you want unique places to stop, there are many ways to find them. Atlas Obscura offers a city by city search of fun places to explore and delicious local eats. If you have a smartphone or device, you can also download the Roadtrippers app. With Roadtrippers, you set your starting point, destination and the type of sights you want to see (like parks or wineries), then it will mark each location along your course. When planning road trips, part of the fun (at least for us) is to have a starting and endpoint and figure out the rest as you go. Be open to new things and leave plenty of time to explore.
3.   
Join travel clubs, such as KOA, AAA or RVillage.
We are members of three different RV and travel groups. KOA is the Kampgrounds of America (and Canada). Membership in KOA allows you to earn points and get a discount on your stays at any KOA location. Travelers can also get early deals on travel specials. AAA or American Automobile Association is a roadside assistance program that provides aid for travelers with regular vehicles and RVs. The basic RV membership plan is about $160 per year and includes coverage for your standard cars. Finally, RVillage is an app available on any smart device. RVillage is a platform with various RV communities, in which members trade tips, tricks and meet up with friends in your group along your journey. If you're an owner of a Class A diesel motorhome from Thor Motor Coach, Damon Motor Coach, Four Winds International, or Mandalay Luxury Coach, you should check out the Thor Diesel Club. It's an official chapter of the Family Motor Coach Association and an excellent club for many reasons, including meet-ups, activities, and philanthropic events with others in the Thor Motor Coach family.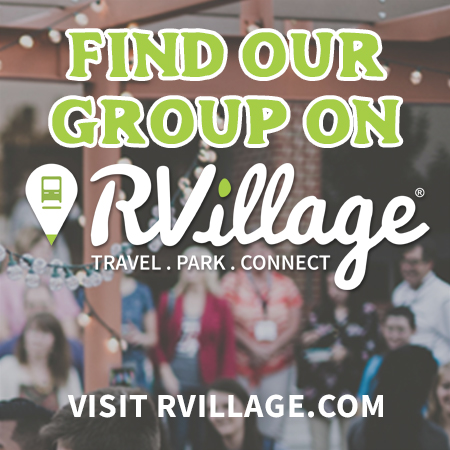 4.   
Enjoy the little things and explore new places.
For the movie fans reading this blog, this will sound familiar, "Rule number 32. Enjoy the little things," which is famously known from the movie "Zombieland" (2009). Don't get caught up in schedules or plans and enjoy the little things that you'll experience along the way. Playing road trip games along the way, exploring local parks and hiking trails, or enjoying a meal with the family will be the little things that stick with you. Road trips are all about slowing down while taking some time to experience the place you're visiting with the people you love.

Don'ts
There are so many mistakes that first time RV owners can make. Whether you are enjoying a short vacation or are planning on full-time RV living, there are some things that travelers should never do.
1.   
Don't change your set routine for leaving.
Whether you are leaving your home base or your destination, don't change your routine when preparing to leave. My husband is usually the last person out of the house we have as our family's home base. His job is to double-check that everything is off and all the doors and windows are locked and secure. My job is to manage the dogs, taking one last bathroom break before setting out, and securing all internal storage and GPS. We didn't follow that routine for our last trip of 2020, and we not only left the house unlocked but the door wide open! Luckily for us, my mother-in-law, Sue, lives relatively close and secured the place for us.
2.   
Don't drive for too long in one stretch or rush to the destination.
When preparing for a long trip, it's easy to say to yourself, "I can drive all day. I want to get there." Rushing can be a huge mistake, especially when driving a large RV. There's a lot more effort that goes into driving an RV than a car. Traveling in a large RV should be taken into consideration when planning a trip. We operate a Class C and have found that our longest stretch of driving was sixteen hours straight from Wyoming to Kansas. Not only was this an exhausting drive, but it also caused irritability and frustrations because we didn't take a break. We are planning a long trip to Alaska, and we're adding in a rest stop about every eight hours to guarantee a good night's sleep. Driving for too long can be exhausting for all passengers.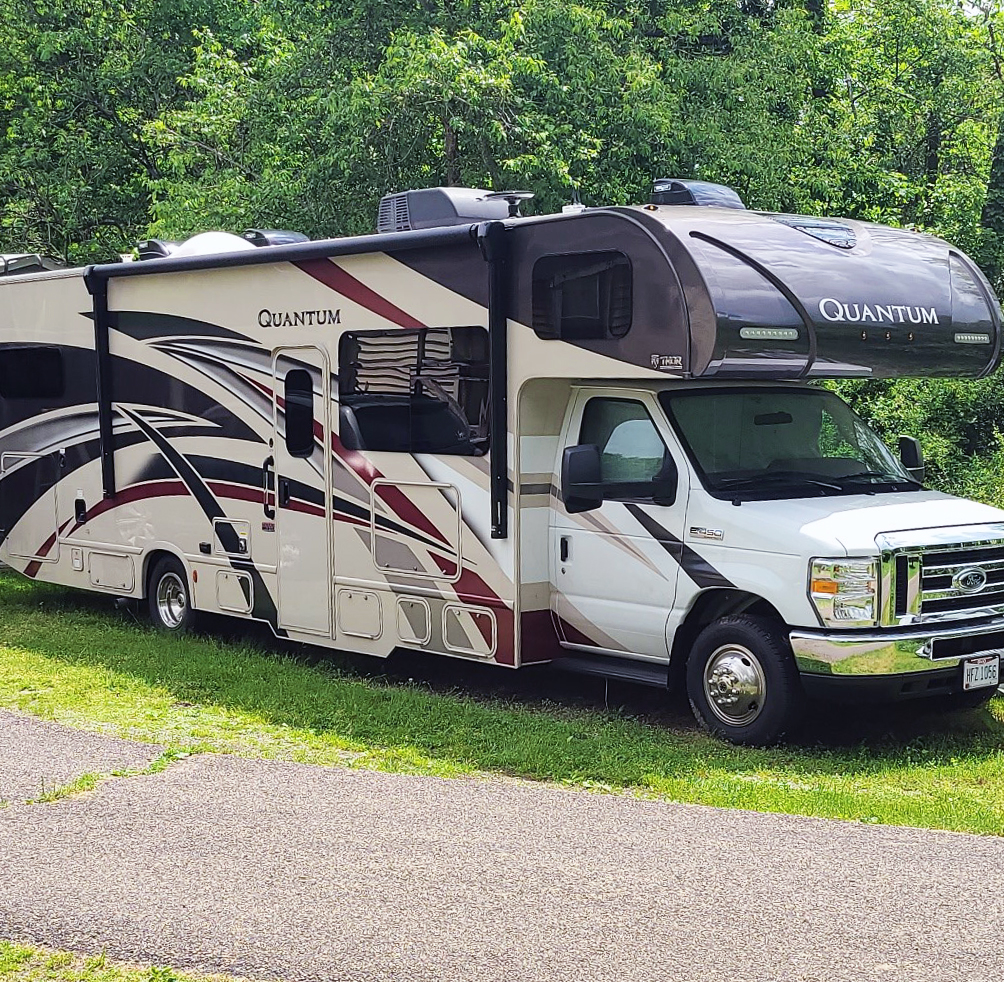 3.   
Don't overpack.
It can be somewhat overwhelming when you are planning your first RV trip. If you plan like us, you try to prepare for everything that might happen and end up having too much in your RV. As you prepare for your trip, try to pack the minimum you will need for your trip, not to be overwhelmed and run out of space. A previous blog offers a printable Master Packing List to check off must-have items for your adventure conveniently.
4.   
Don't judge a book by its cover.
This rule might seem like an easy tip to follow, but it's an important one to remember. This old rule goes for restaurants and people you may meet along the way in your travels. We have stopped at some super fancy restaurants that were horrible and some "hole-in-the-wall" places (places that don't look good but have great food) that were fantastic. When traveling in Maine, near Bar Harbor, we found what looked like a shack - the travel guide recommended it at the information booth - that had the most amazing homemade blueberry pie and fresh seafood. We would have never thought it was worth it, but let me tell you it was (I only wish I could remember the name of the place).
The other thing to consider is that the people you may meet may not "look nice" but are. For example, my husband and I have many tattoos and travel with three big dogs (that look like pit-bulls). When traveling, most people assume we are outlaws or dangerous, which is far from the truth. You never know who you will meet along the way. Give people a chance, but be safe about it.
Welcome the "growing pains."
This blog could never touch on every lesson learned while RV traveling. Every family will have some; we will call them "growing pains" when traveling in an RV. Take your time learning what works and what doesn't for your family, and you will develop your tricks and tips for happy camping.
New to RVing? Check out our free RVing How-To Guide. 
Questions? Comments? Contact our Coach Link Sales Advisor.

Are you searching for local inventory? We offer a convenient Dealer Locator.