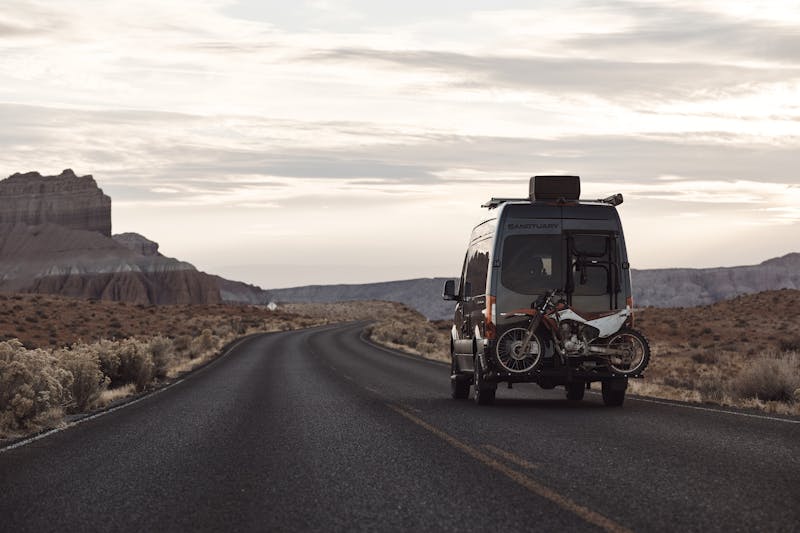 Thule Accessories
Outdoor enthusiasts need accessories that fit the lifestyle. We get it! That's why we have Thule® accessories on select Thor Motor Coaches. This week, you'll learn all about Thule when you continue reading.
What is Thule?
Founded by a lover of the outdoors, Erik Thulin, in 1942, Thule became renowned for its growing line-up of high-quality, durable accessories that cater to an active outdoor lifestyle. It's no wonder its slogan is "Bring your life," because their products bring convenience to numerous recreational activities - from winter and water sports to bike rides or a walk with little ones. Thule helps you go wherever your passions take you.
Which Thor Motor Coaches come with Thule Accessories?
All of our Class B motorhomes come with Thule accessories. Much like Thule's slogan, camper vans are ideal for avid explorers who want to bring home with them wherever they go. But, when it comes to living out adventures to their full potential, it was an easy choice for Thule to come standard.
Which Thule Accessories are featured?
Depending on which Class B van fits your family, Thule accessories available include a bike rack, roof ladder and rack system, and a powered patio awning. The bike rack holds up to two adult-sized bicycles that are easily accessible for eager cyclists ready to discover a new trail. An expandable ladder stores in the rear of the motorhome and extends to reach the roof, secured for safe ascent and descent. From there, you can secure favorite outdoor sport necessities to the roof rack, including a snowboard, surfboard, etc. The patio awning has LED lighting and reinforced support legs that anchor to the side of the RV or set on the ground.
How do Thule Accessories benefit Van Life?
Thule accessories take the Class Bs and kick them up a notch, transforming them into true explorer vans. Because of their size, vans can go places that other motorhome classes cannot. Paired with Thule accessories - allowing you to bring your life with you - there are endless opportunities to go farther. Venture down the trails, ride the waves or simply relax under the awning and take it all in. That's what van life is all about.
Featured Class B Motorhomes with Thule Accessories
Sequence Camper Van
As one of the most fuel-efficient options in the Class B segment, Sequence is the perfect choice to take you farther. A standard 190-watt solar panel charges the house batteries, so you have power without plugging in. An optional Re(Li)able® lithium battery system holds the charge longer than traditional batteries, prolonging your dry camping viability. For families of four, an optional pop-top SkyBunk™ sleeping area is available on select floor plans. It's time to get off the grid, in a Sequence.
Sanctuary Sprinter Vans
With thoughtful floor plans, advanced technology and interiors designed with your family in mind, this isn't just your home; it's your Sanctuary. Every ride is peaceful with the Mercedes Sprinter 4x4 camper van, regardless of weather conditions. A top-mounted LED light bar with a cover and all-terrain tires makes easy work of off-roading. You can cruise down the highways or dirt paths to a road trip playlist on the multimedia dash radio, with control buttons integrated into the steering wheel. Take the road less traveled, in a Sanctuary.