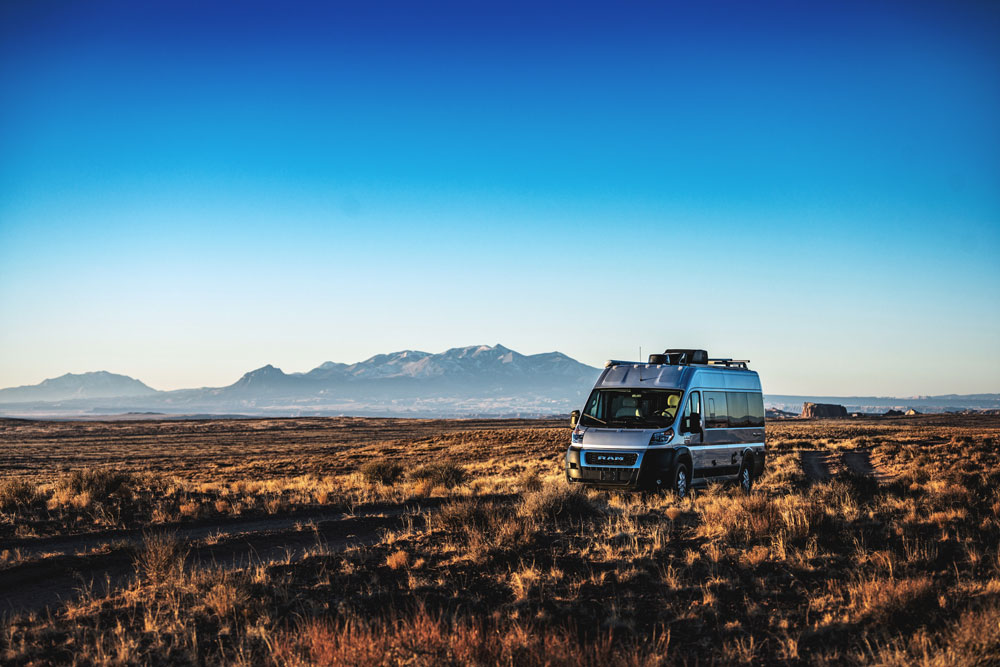 Exterior Features

Small but mighty, the Sequence Class B Van's exterior comes packed with everything you need and more. The bike rack allows you to bring an extra set of wheels along to explore. Open the back doors and turn on your water pump. You have a quick-connect hose, 110 and 12-volt outlets, and a great place to store your shore power cord.
GoPower!® Solar Charging
Take the ladder out and safely climb on to the roof of your Sequence, to get your larger items off the roof rack, and check your panels for the standard Go Power!® 190-watt solar charging system. The sizable solar sysem also includes a 30-amp charger with lithium charging capabilities, which complements your Re(Li)able™ Battery System.  
Re(Li)able™ Battery Power by Mastervolt®
Want to be an even more sustainable traveler? That's no problem because the Sequence comes with an optional Re(Li)able™ Battery System powered by Mastervolt®, a worldwide leader in battery inverter technology. 
Operating as a truly green product, this system eliminates the need for a traditional generator. Cutting CO2 is just part of the equation, as the full answer equals not only lower emissions but leaving no trace when we are one with nature. 
Camper Van Dry Camping

If you're traveling or living in your motorhome full time, the allure of the camper van is its ability to get off the grid and with Sequence's compact design you can. Your solar panels couple with your lithium battery system to create the ultimate avenue for boondocking. Not to mention, Sequence has other dry camping helpers, including the Truma® water heater system.
 
If you're searching for a Sequence Class B RV for sale, use our Dealer Locator to find the dealer closest to you! If you have questions and want to find the best Class B RV for your family, lifestyle and budget, contact our Coach Link® Sales Advisor.