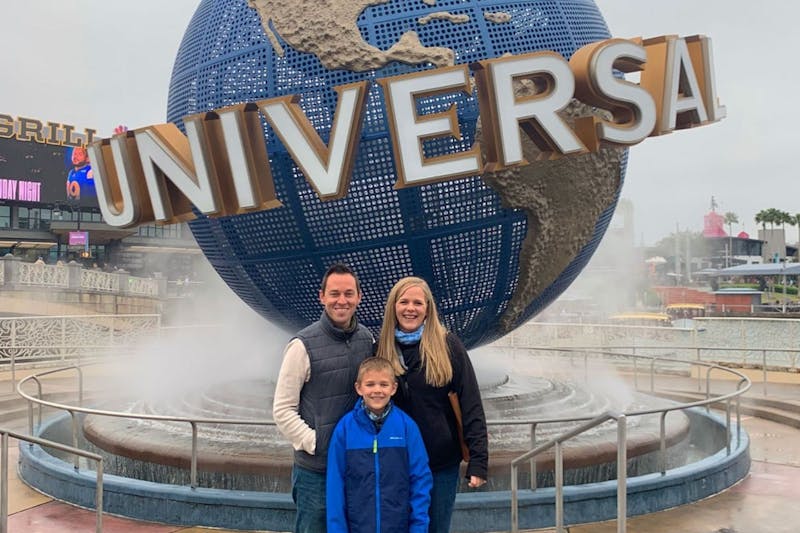 Springtime in Florida
by Stephanie Hagen.

I'm sure that you're counting down the days for spring weather to arrive! Thanks to some beautiful weather in Florida, we've been enjoying some springtime vibes for a few weeks now.
This is our first winter in Florida, joining roughly the million snowbirds that flock down every year. It's been a true joy to be a snowbird. Even through the headache of trying to make last-minute reservations, it has been well worth all the experiences and adventures with friends and family. 
When we started making plans for Florida, I knew that there were a few things that I wanted to do. The first (and top!) on my list - see the manatees. Every winter, Floridians know that the manatees will come north to the springs and enjoy their year-round temperatures. The best time to see the manatees are between November and March, and we just happened to be right in the middle of that season. Our Venetian has plenty of storage space, allowing us to bring inflatable kayaks with us as we travel. This seemed like the perfect opportunity to pull them out. After some research, we found the perfect little park to park in and place our kayaks in Crystal River. A sweet local gal heard our excitement as we were launching them and kindly directed us to some prime manatee viewing spots on the river. After only a few short minutes, we had spotted three different manatees. An entire afternoon on the crystal-clear water brought a fantastic way to kick off the springtime beauty!
Universal Studios and Disney Springs
Before the sweltering summer-like heat comes, we've been soaking up as much of the time outside. This has allowed pool time, family walks, and bike rides. We've also enjoyed some of our walks and some well-known Orlando gems. We met some full-time RV friends at City Walk, Universal's downtown-like atmosphere, one afternoon. I was astonished by the unique shops and restaurants offered there. We even slipped around the Hard Rock Cafe and took in the sobering sight of a piece of the actual Berlin Wall brought to the US from Germany. Another evening that same week, we had a great time at Disney Springs with some old friends from out of state. It was such an eventful night, singing along with an incredible Irish band at Raglan Road. We stayed so late that we practically closed the place down.
The weather turned on us in true spring fashion when we traveled to St. Augustine to meet up with new friends we met at the Tampa RV Show. Although the wind tried to chill our bones, we didn't let it intrude as we spent the day exploring the St. Augustine Lighthouse and Lightner Museum. It was a humble reminder that spring weather likes to change at the drop of a dime, but it can still allow some marvelous memories to be made. It always amazes me how random and quickly you can make such good friends in this lifestyle. The RV community is full of fun and interesting people who love to share experiences and hilarious stories.
As spring continues to bloom, we know we're looking forward to more exploring outdoors and putting a few more miles under the tires. We can't wait to share more move days with you!