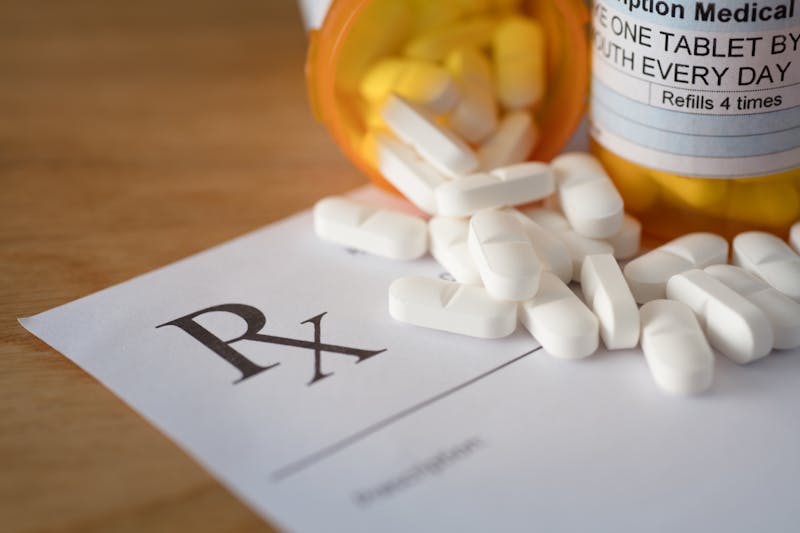 How to Get Your Prescriptions on the Road
For full-timers and those taking a lengthy vacation in their motorhome, not having access to medications is not an option. Luckily, we're here to give you our best tips on how to fill prescriptions on the road.
Case-by-Case Differences
Please keep in mind that we're providing general advice but there may be discrepancies for individual scenarios. States have their own regulations and laws regarding controlled substances, some that may be harsher for your specific medication than the state you're from. For example, some states only allow controlled substance prescriptions to be transferred from your home pharmacy to another location once.
Insurance companies and doctors also vary case-by-case. Some insurance companies may not cover out of state prescription fills or may restrict the day supply per fill. Similarly, doctors typically don't fill more than a 30- or 90-day supply, depending on your medication.
Plan Ahead
As mentioned previously, it's important to know your insurance coverage, the laws of the state(s) you're traveling to, how long you'll be traveling and, of course, how far in advance your doctor can provide medication orders.
Although going without medications is potentially life-threatening, pharmacies are not required by law to give you an emergency refill. Doctors are not allowed to call in a prescription for Schedule II controlled substances over the phone. Before you travel, it's of utmost importance that you check your supply to ensure that you don't encounter a shortage.
Possible Solutions
If you're going to stay in one place for an extended period of time, consider finding a doctor to visit in that state. It also could be best to use chains because doctors would have access to files and pharmacies can notify another location to get your prescription ready.
If you're meeting with your doctor, you could also ask if he fills out medication orders to bring along with specific refill dates. One last solution is to arrange a trusted family member to pick up your prescription at your home location and mail it to you. Of course, these are all just possibilities and may not be the solution for you.
General Tips
The biggest tip we hope you take away from this is to plan ahead. You don't want to have to end your road trip early because you need your medication or something got in the way, whether it's the doctor, the pharmacy, the type of medication or insurance coverage. Don't forget to adjust the time you take your medication to the time zone you are in.
Whether you're looking for an RV to travel live in full-time or for a vacation to see new places, our 2021 line up can get you there.
Super C RVs are the perfect choice for full-time living. The Magnitude™ Class C diesel pusher has all of the amenities you need living on the road. Contact your doctor or pharmacy easily with the Winegard® ConnecT™ 2.0 WiFi extender and 4G hotspot. Once you've secured your prescription, it's safe to take the road less traveled, so get away from the crowds with the standard 100-watt solar panel. Set-up and break down camp for the next adventure with the 7-inch touchscreen RapidCamp+® multiplex system with Bluetooth® connectivity.
Make Four Winds® your home away from home. This Class C RV has a fully-equipped kitchen, including a large refrigerator to keep your ingredients and medications, including insulin, cool. The 31-foot E-Series models now feature the SmoothTECH™ ride enhancement, the same suspension used in ambulances, for a smooth ride to every pharmacy. As you travel the contiguous U.S., you'll have the new Ford® V-8 engine to safely bring you home for your doctor's check-up.