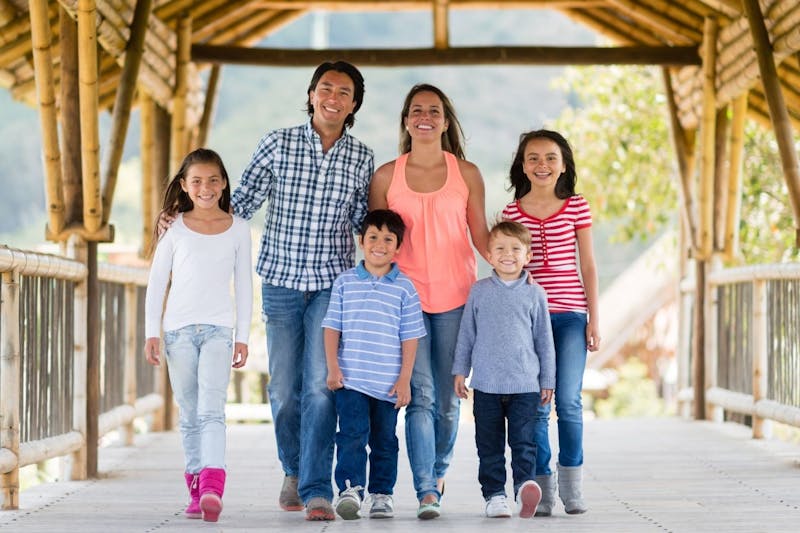 Best Motorhomes for Large Families
For larger-than-average families, traveling can be a pain. Booking one hotel room just isn't an option. Finding seats on a flight close to each other and for a reasonable price is daunting. Renting and packing into a minivan is uncomfortable and requires frequent stops, which might cause unrest between family members. But, don't be discouraged. Even if you're part of a large family, traveling doesn't have to be out of the question. We have a solution for you here at Thor Motor Coach, a family-friendly motorhome.
Why Should Large Families Choose an RV for Travel?
Motorhomes are the simplest way for large families to travel. There's no hassle of booking flights, hotel rooms or a rental car. Traveling with many people of different ages and needs can be stressful, but a motorhome has everything you need onboard. The journey is comfortable, private and spacious at the destination. You can all be together and enjoy the convenience of a bathroom and kitchen, eliminating the need for frequent stops.
How do I find the Right Motorhome for My Large Family?
Finding the right motorhome for your large family starts with your needs and budget. Make a list of the amenities you need and which ones you can live without. For example, having laundry inside the motorhome is a perk for those looking to begin full-timing with children, but it's something you can live without when frequenting campsites with on-site facilities. The discovery phase is also a good time to set a price range that you can afford, along with your family's other expenses.
Which Thor Motor Coaches Are Best for Large Families?
Here's a great place to begin your search. Below are our recommendations for the best motorhomes for large families.
Challenger Class A Motorhome
Whoever said you couldn't have it all probably didn't have a Challenger. This Class A motorhome has a sleeping capacity for eight family members, regardless of the floor plan you choose. There's a large king-size Tilt-A-View® bed in the master bedroom, a Dream Dinette® that converts into a sleeping space, sofa beds, a drop-down overhead sleeping area and the 37DS floor plan comes with bunk beds. View Challenger's complete list of features for even more family-friendly amenities.
Aria Class A Diesel Motorhome
With high-end features in Aria, you won't want to take shortcuts. This Class A Diesel motorhome has everything you need for a comfortable cross-country trip with the family. Depending on your floor plan, there's a sleeping capacity for five to eight people, including the 4000 bunkhouse model. Aria comes standard with large wardrobes, a stacking washer and dryer, a kitchen pantry, and floor plans with two bathrooms and dual vanities. Learn more about all of Aria's features made to fit your family.