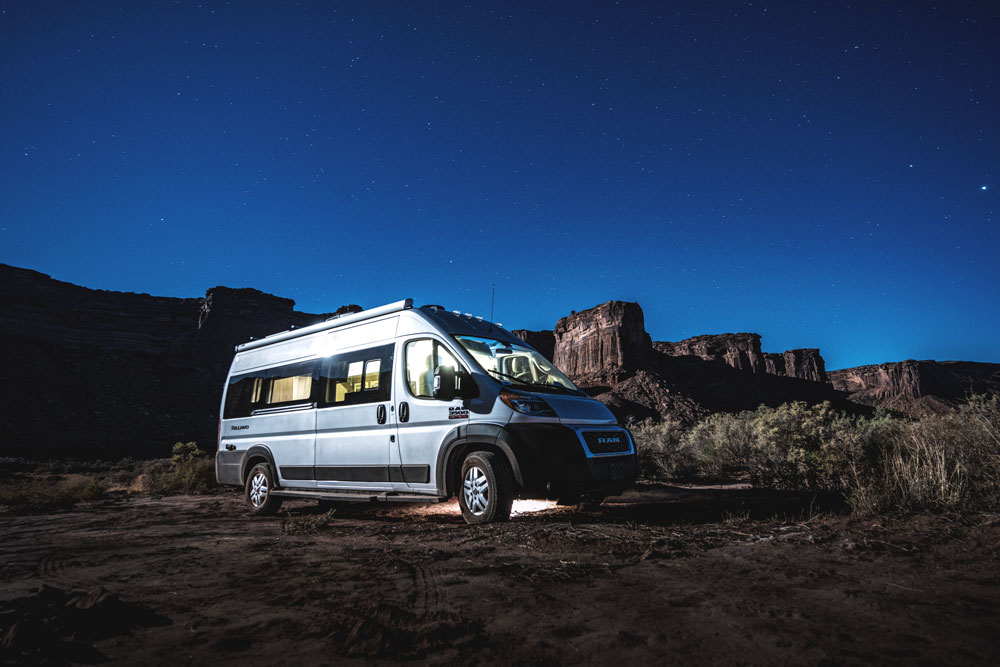 Exterior Features
GoPower!® Solar Panel
Travel sustainably in the Tellaro, with the size-conscious Go Power!® 190-watt solar panel with lithium charging capabilities. The large panel is unencumbered on the roof, allowing it to soak up as many of the sun's rays as possible, charging the Re(Li)able™ power system. In full sun, the panel can charge at more than 9-amps.
Re(Li)able™ Battery System by Mastervolt®
Cutting CO2 is just part of the equation, as the full answer equals not only lower emissions but leaving no trace when we are one with nature. Become an eco-friendly traveler with our Re(Li)able™ Battery system powered by Mastervolt®, a worldwide leader in battery and inverter technology. This is a truly green product that eliminates the need for a traditional generator.

Tellaro Class B RV For Sale
Begin your tradition today – in the Tellaro® from Thor Motor Coach. For help finding a dealer near you, utilize our Dealer Locator. If you have questions or need help locating inventory at your local dealer, please reach out to our Coach Link® Sales Advisor.