Top Features & Benefits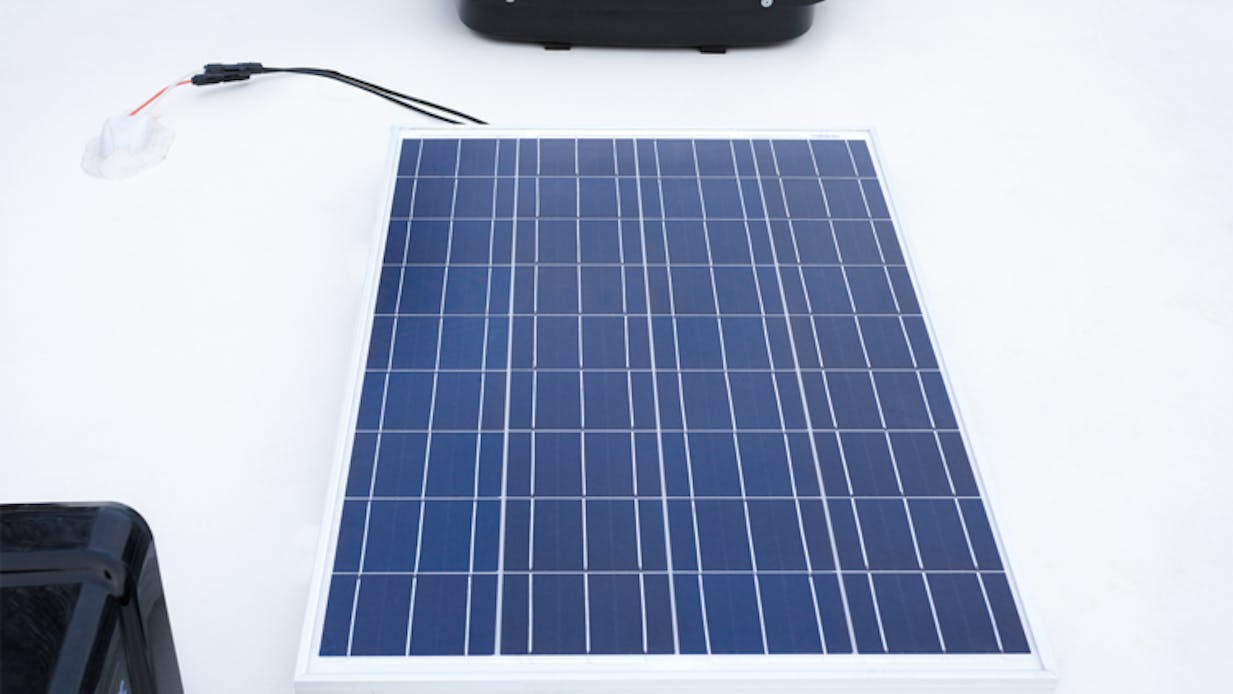 Solar Charging System
Escape the hustle and bustle of crowded campsites and embrace the tranquility of the great outdoors with Resonate's off-grid capabilities. Say goodbye to the need for electrical hookups with the 100-watt solar charging system.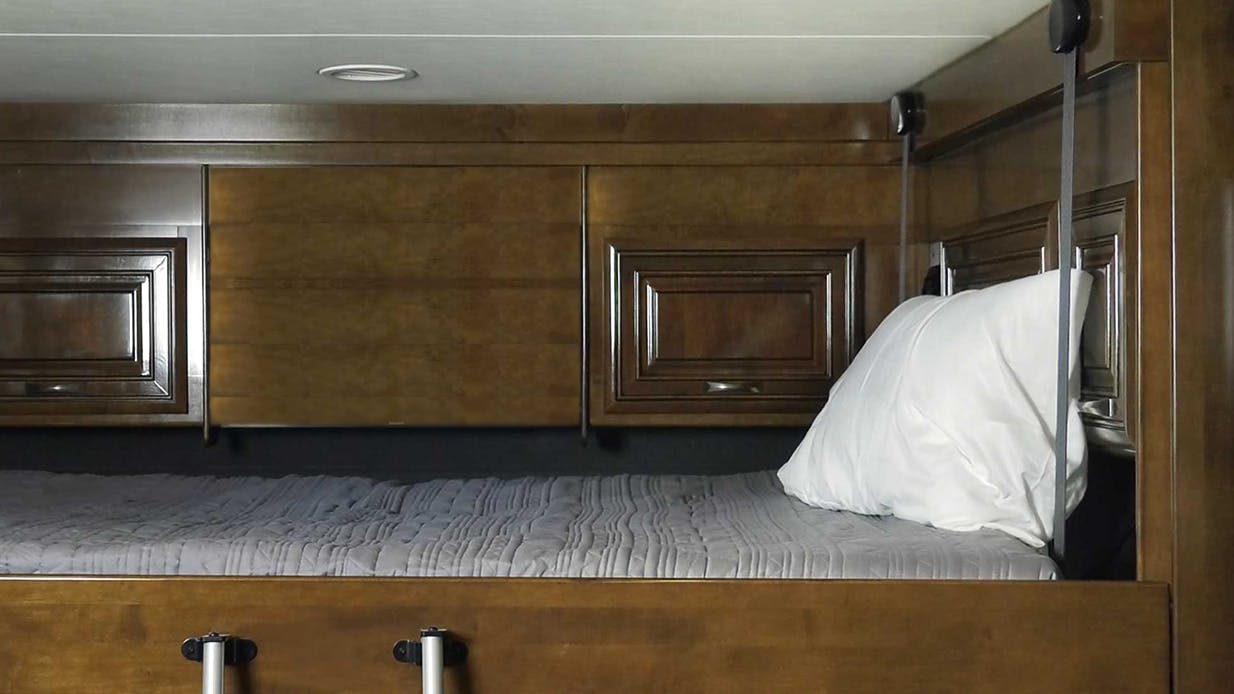 Power Drop-Down Hide-Away Overhead Bunk
Additional Sleeping Space is available above the cockpit with the Power Drop-Down Hide-Away Bunk and features a Cotton Cloud Mattress for a great night's sleep.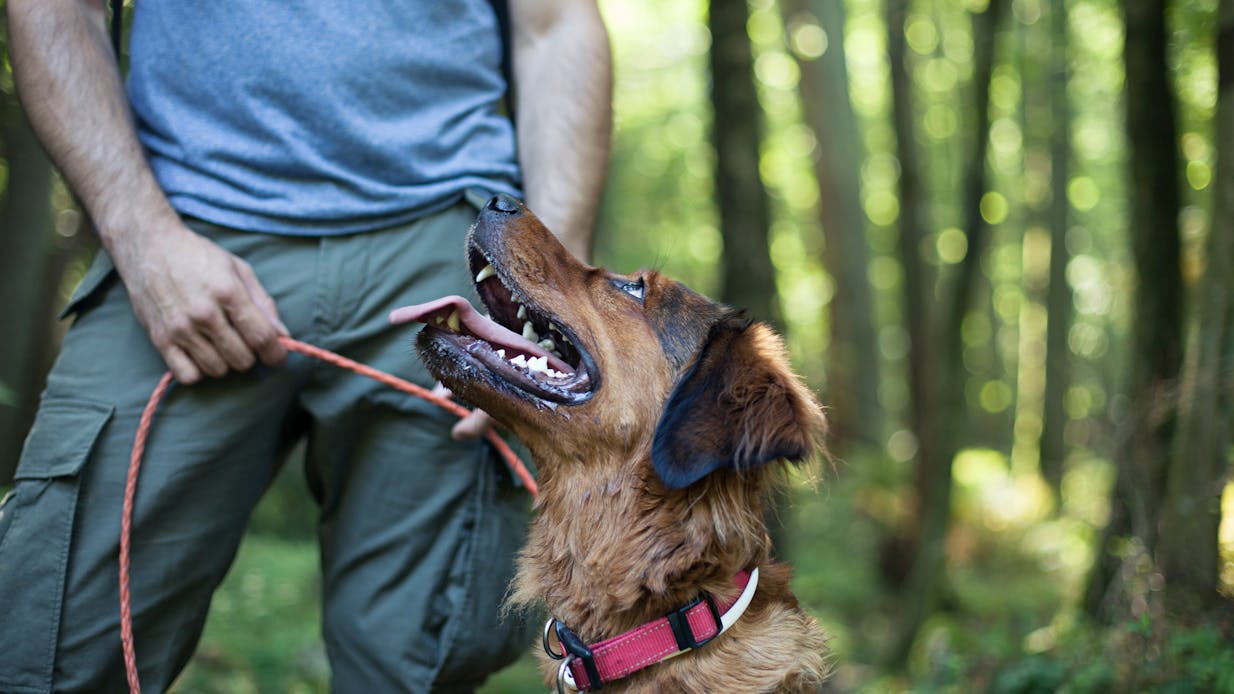 Pet-Link™
Keep your pets safe and secure.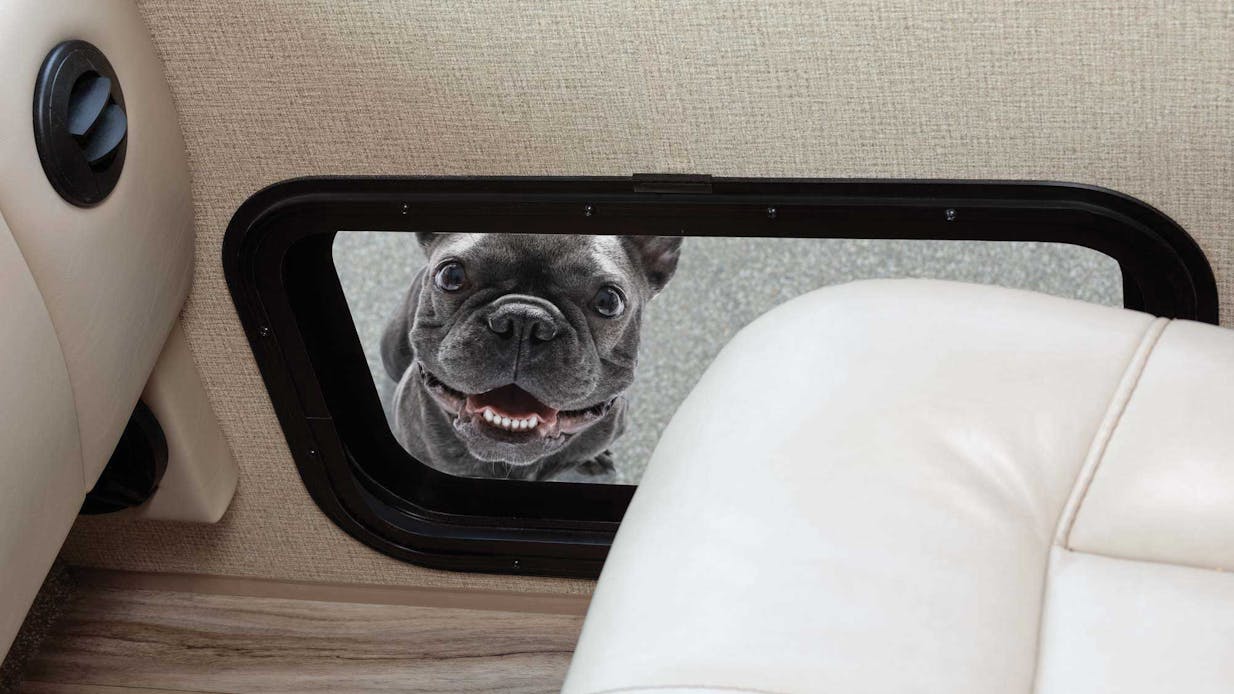 Bird's Eye™ Window
Your pet will never miss a moment with this window!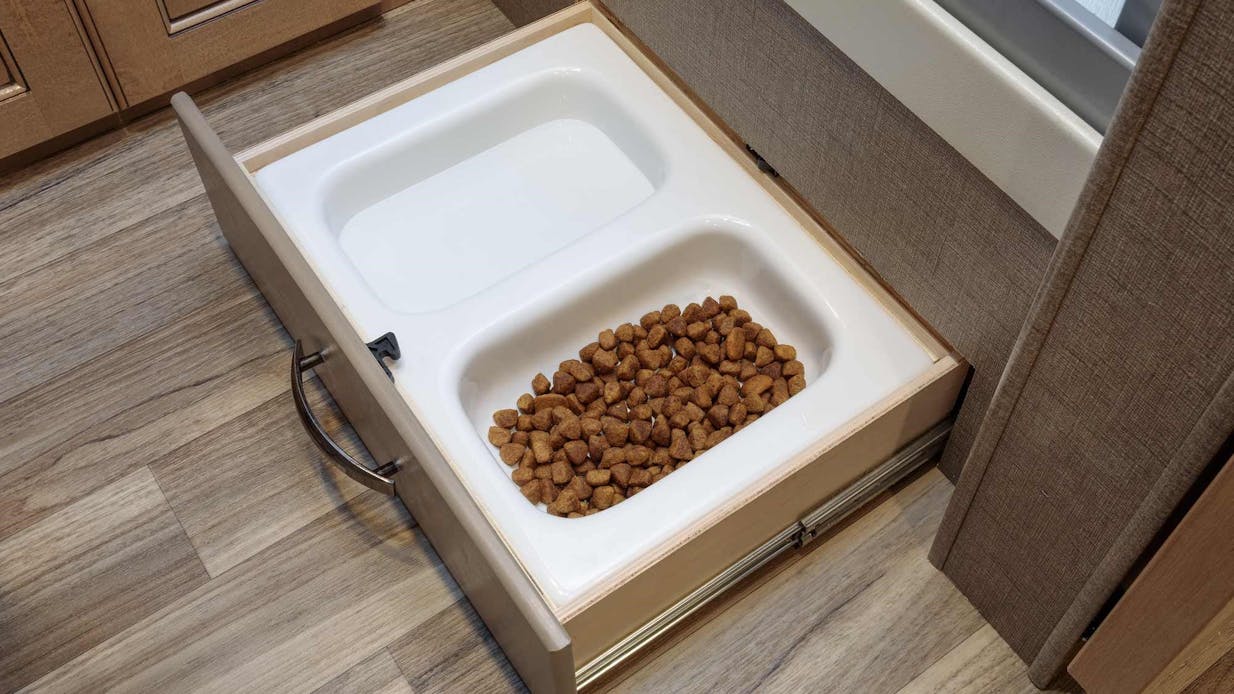 Pull-Out Kibble Station™
Your pets will chow down in style with this FDA Approved Pet Bowl Liner.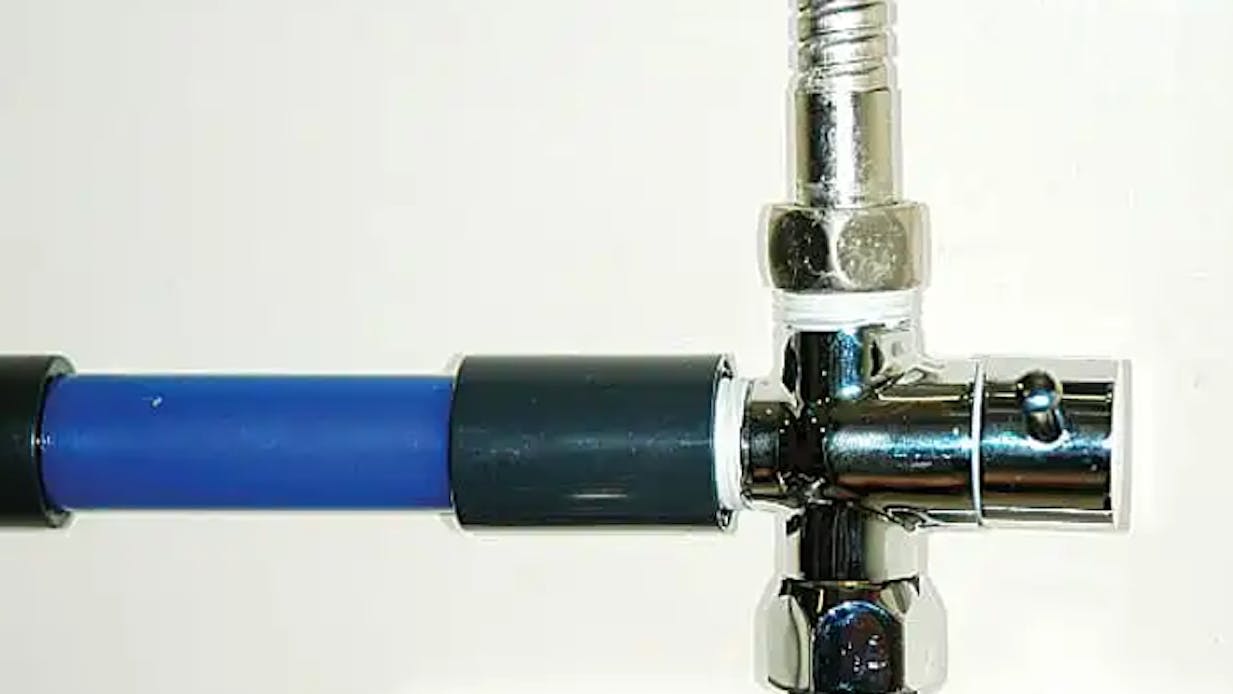 Showermi$er Hot Water Recycling System
This fantastic technology saves you time and helps conserve your fresh and gray water capacities by up to 40%.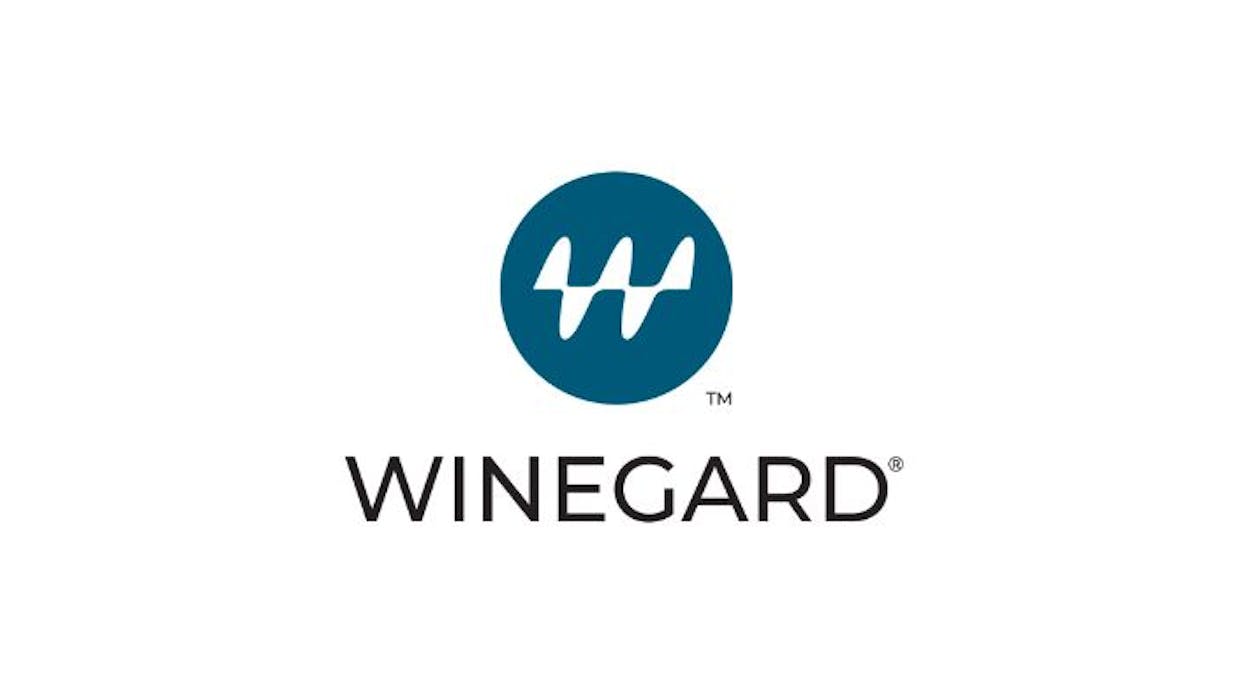 Winegard® ConnecT™
This innovative system is available on every Palazzo floor plan. It's a WiFi router, 4G hotspot, and TV antenna. Whether working remotely, keeping in touch with loved ones, or simply browsing the web, you'll have everything you need to stay productive and entertained.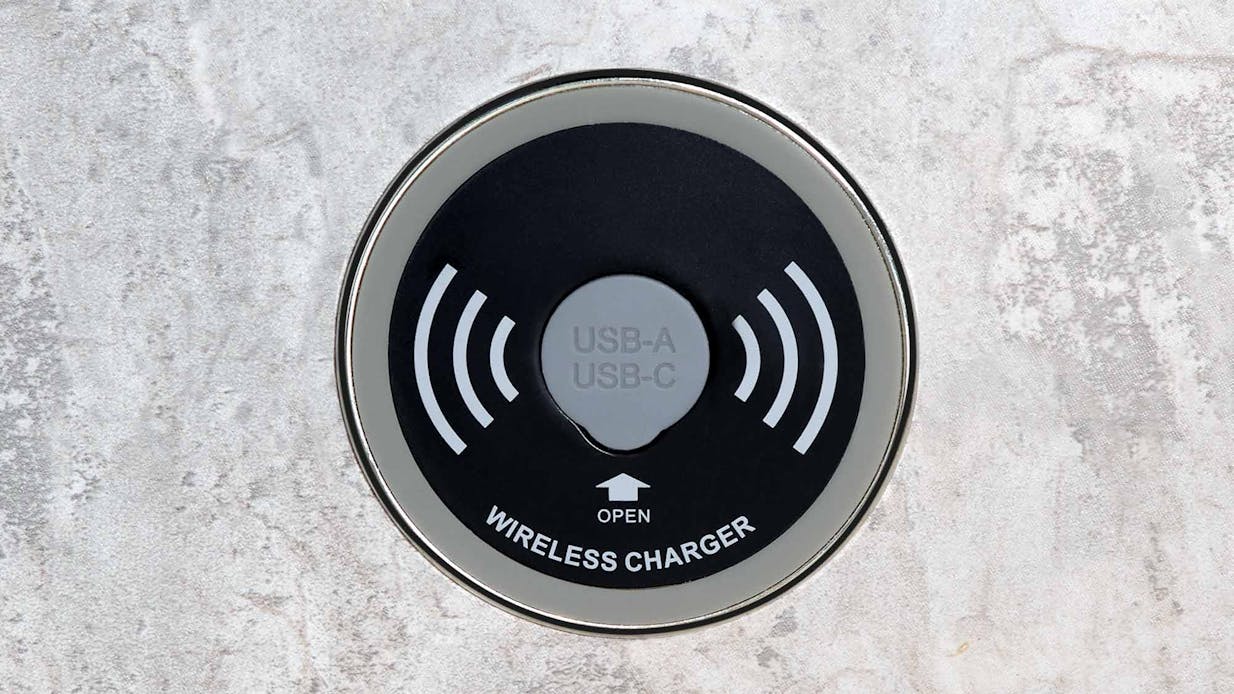 Wireless Phone Charger at Dinette Table Top
No more tracking down power cords. The built-in Wireless Phone Charger has you covered.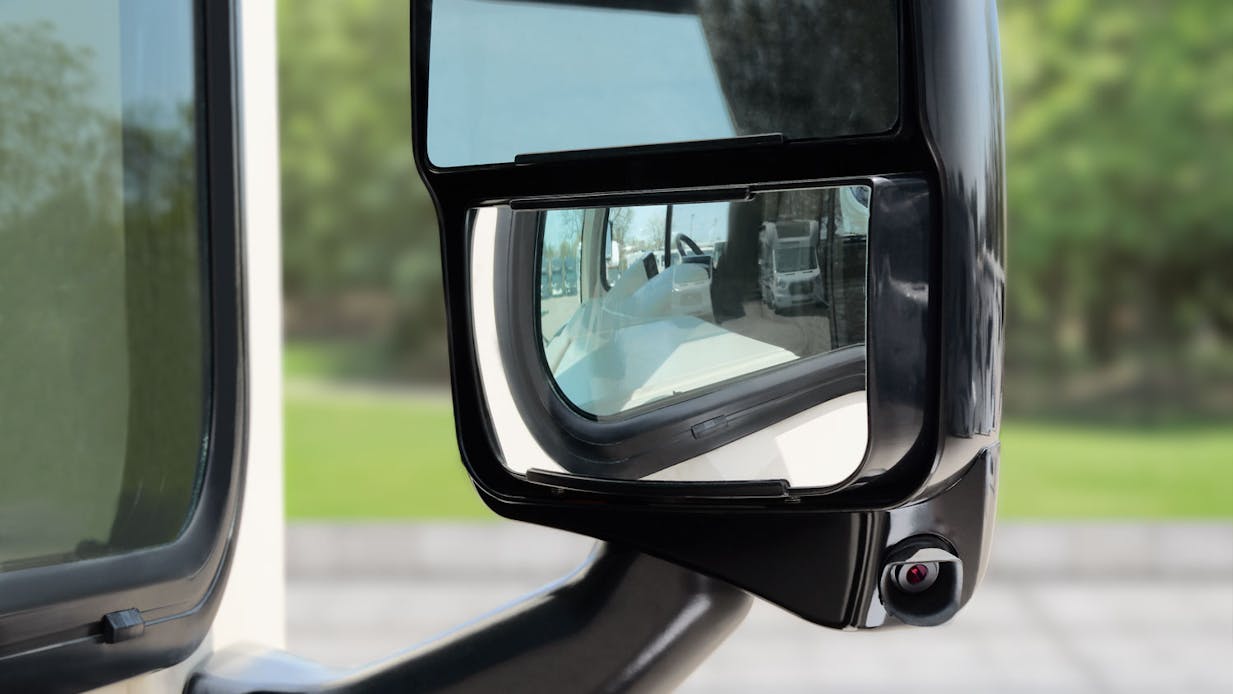 Heated/Remote Mirrors with Cameras
See what's around you and drive confidently, regardless of weather conditions.
10" Touchscreen Dash Radio
With Bluetooth®, Android Auto®, Apple CarPlay™ & Sirius/XM® Radio Ready.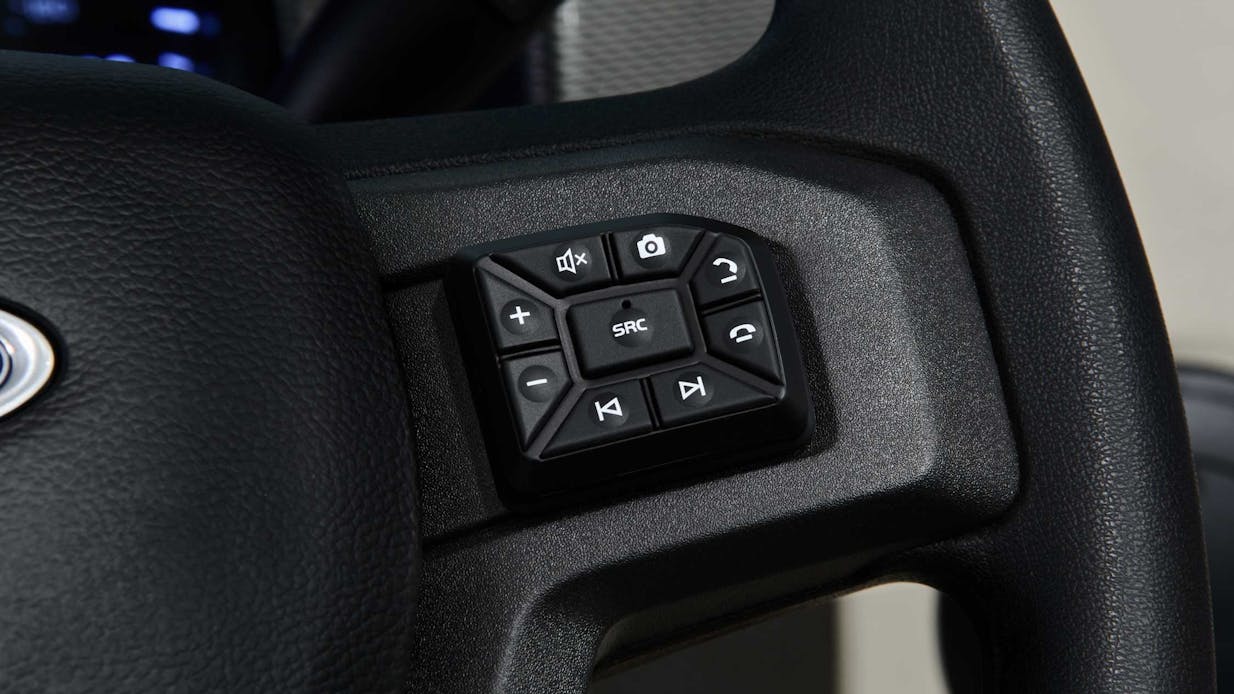 Steering Wheel Controls
Audio, Camera, and Phone controls to make your driving experience seamless.