Top Features & Benefits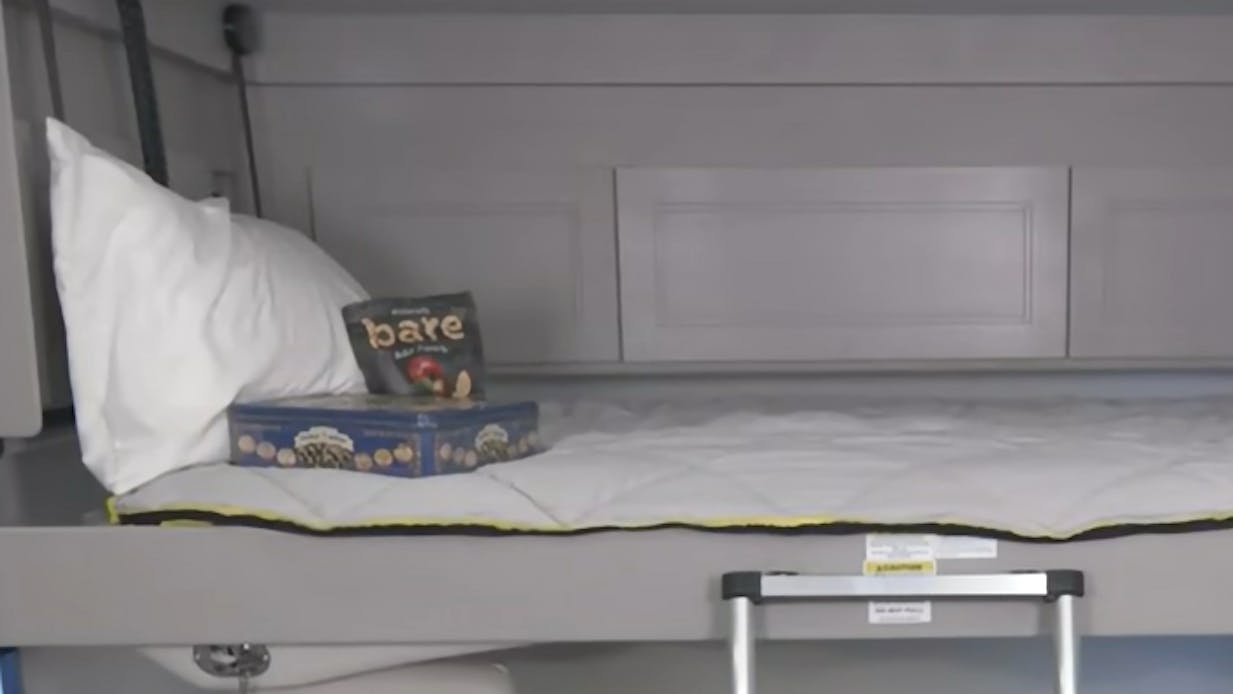 Power Drop-Down Hide-Away Overhead
Additional Sleeping Space is available above the cockpit with the Power Drop-Down Hide-Away Bunk and features a Cotton Cloud Mattress for a great night's sleep.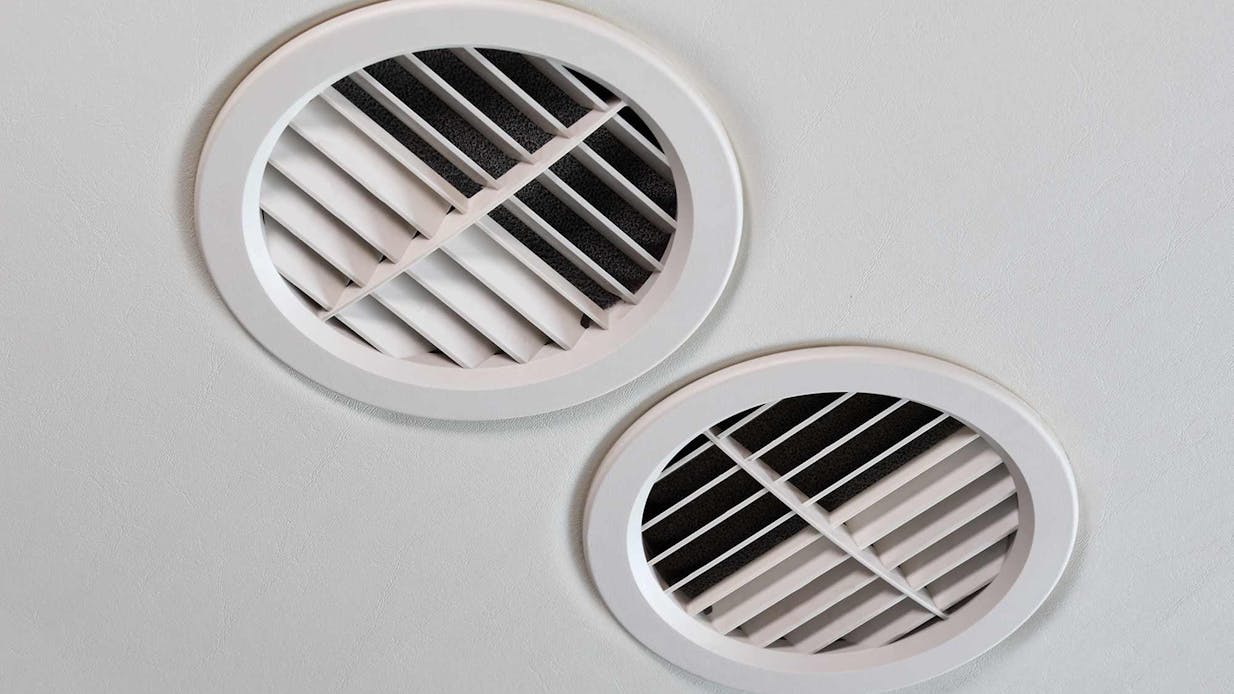 Whisper Air™
The ceiling-ducted Whisper Air™ central cooling system makes camping a breeze even during the hottest months.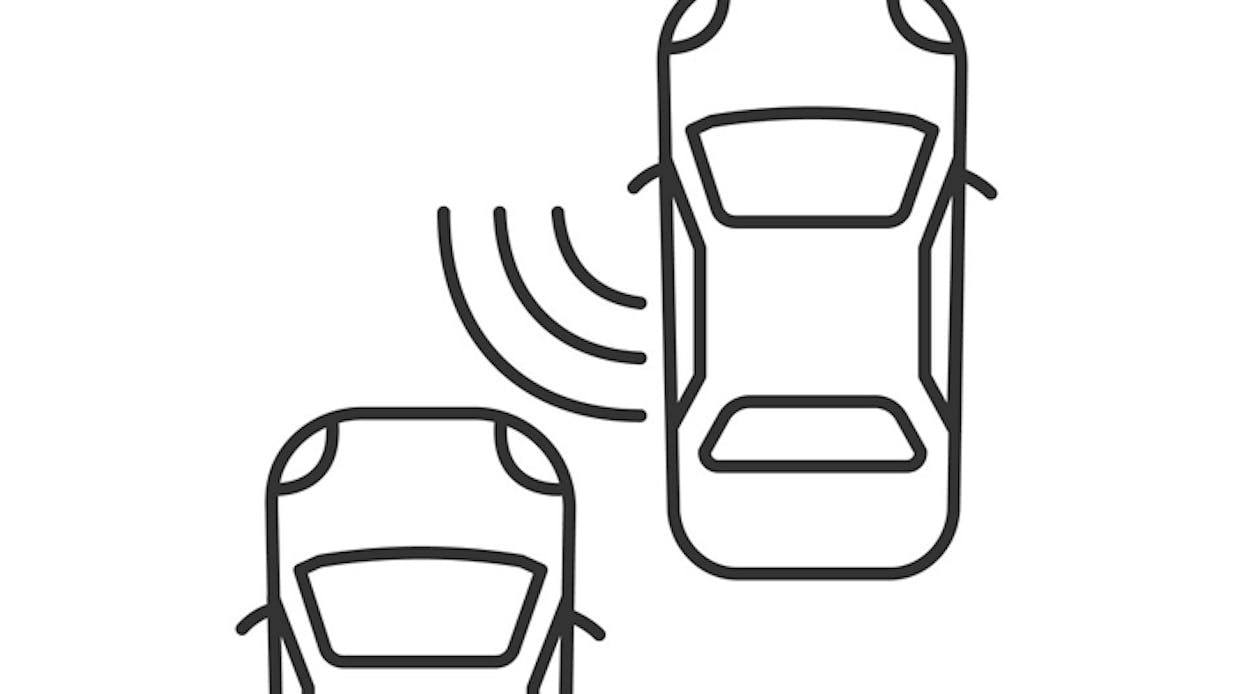 Blind Spot Detection
Making the drive even easier, the Blind Spot Detection system is there to help you be aware of what's around you while you travel across the country.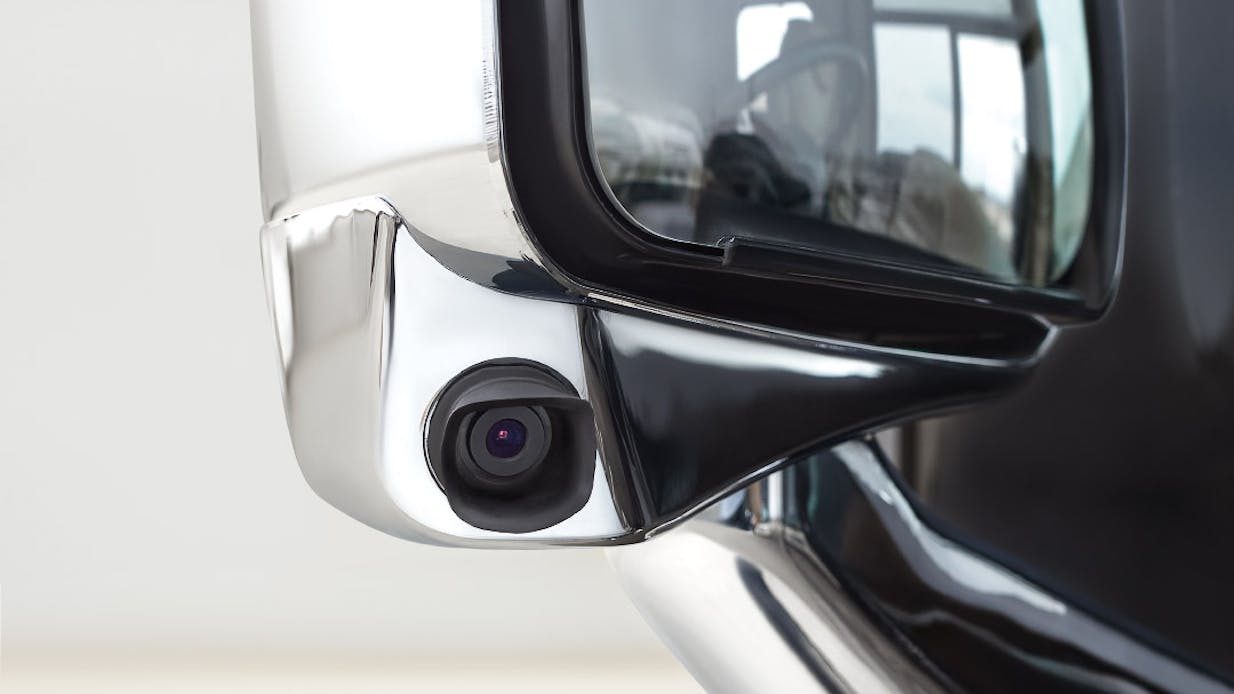 Chrome Heated/Power Mirrors with Integrated Cameras
See what's around you and drive confidently, regardless of weather conditions.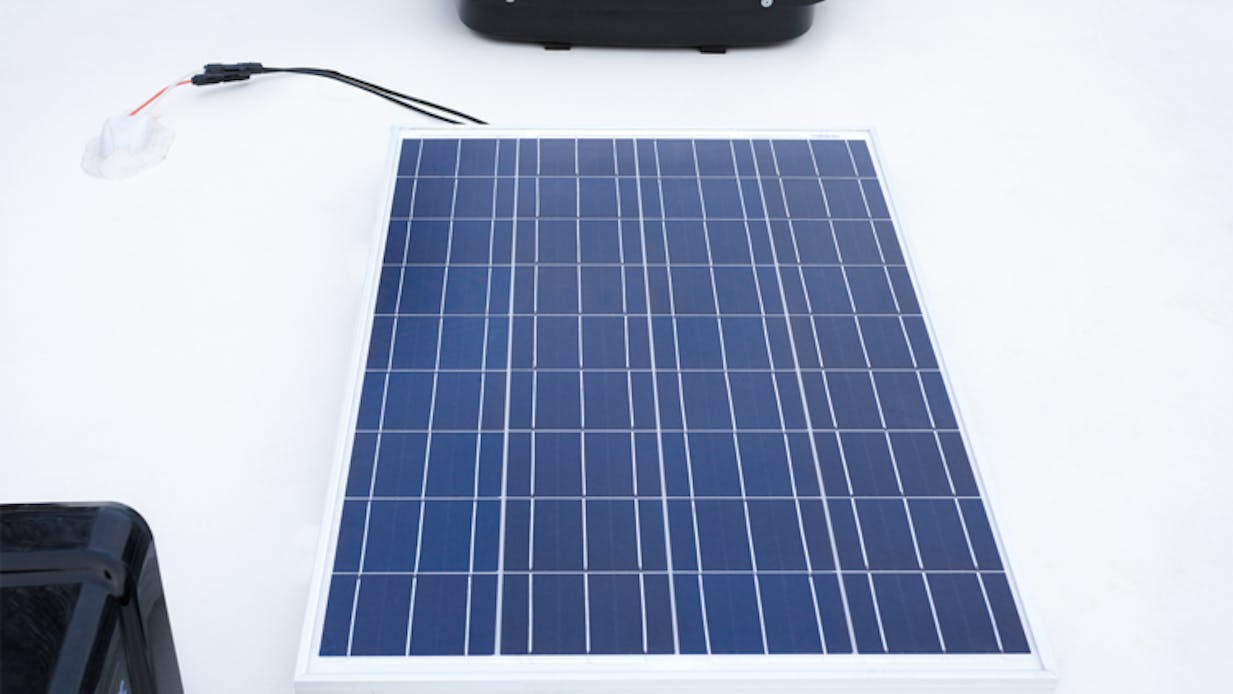 Solar Charging System
Escape the hustle and bustle of crowded campsites and embrace the tranquility of the great outdoors with Palazzo's off-grid capabilities. Say goodbye to the need for electrical hookups with the 100-watt solar charging system.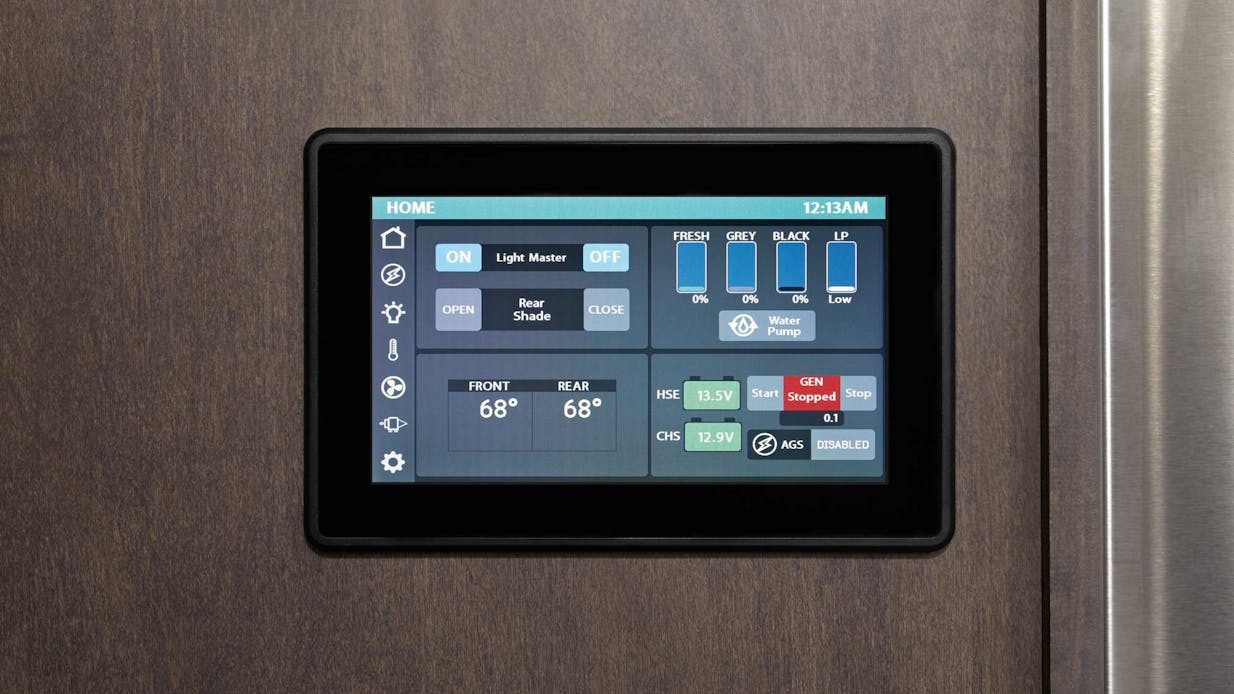 Rapid Camp+®
Features a 7-inch touchscreen that serves as a command center for almost all your RV's functions, including your slides, air conditioning or furnace, and many other features, with just one click.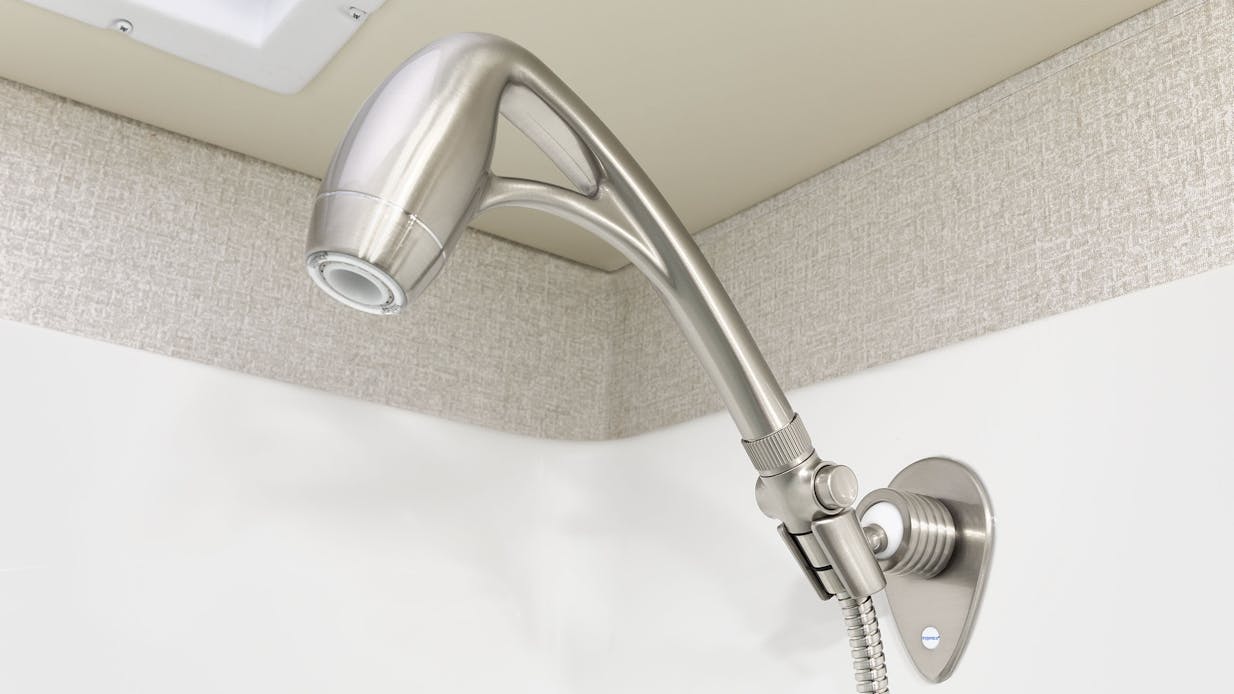 Oxygenics® Shower Head
Cutting-edge technology works like a mini turbine jet – infusing the water with oxygen to expand each drop and significantly increase power. The result is a powerful, efficient, and soothing shower spray that you won't find anywhere else.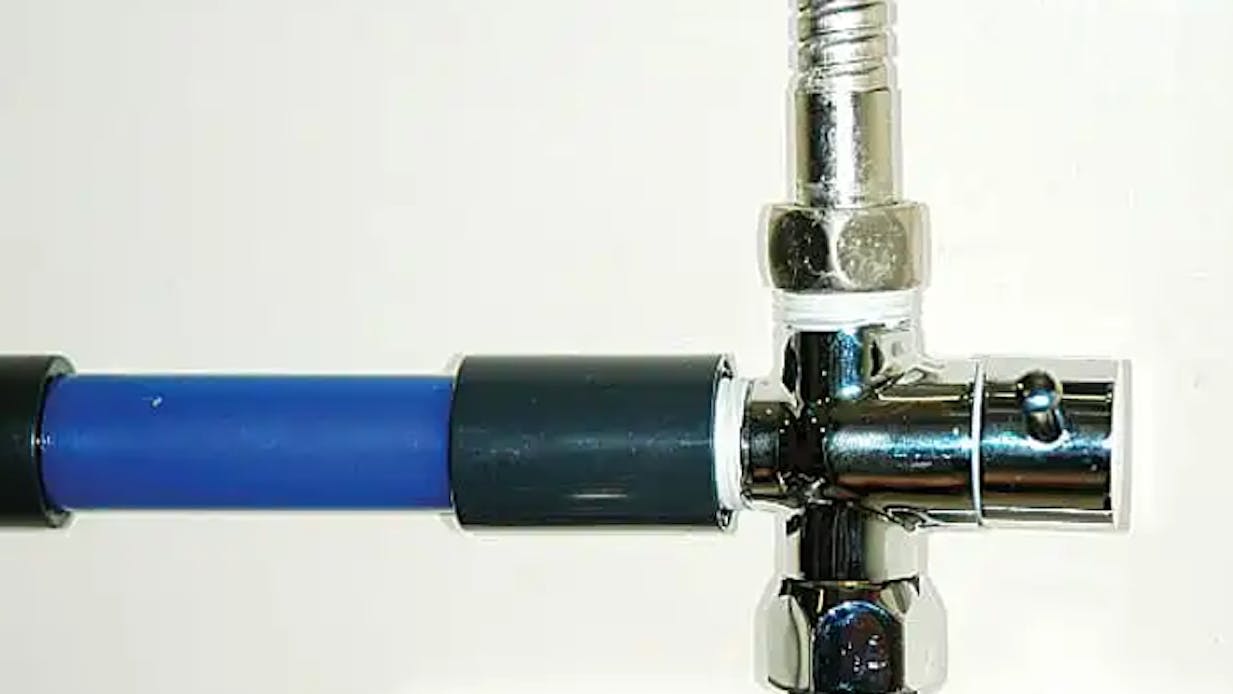 Showermi$er Hot Water Recycling System
This fantastic technology saves you time and helps conserve your fresh and gray water capacities by up to 40%.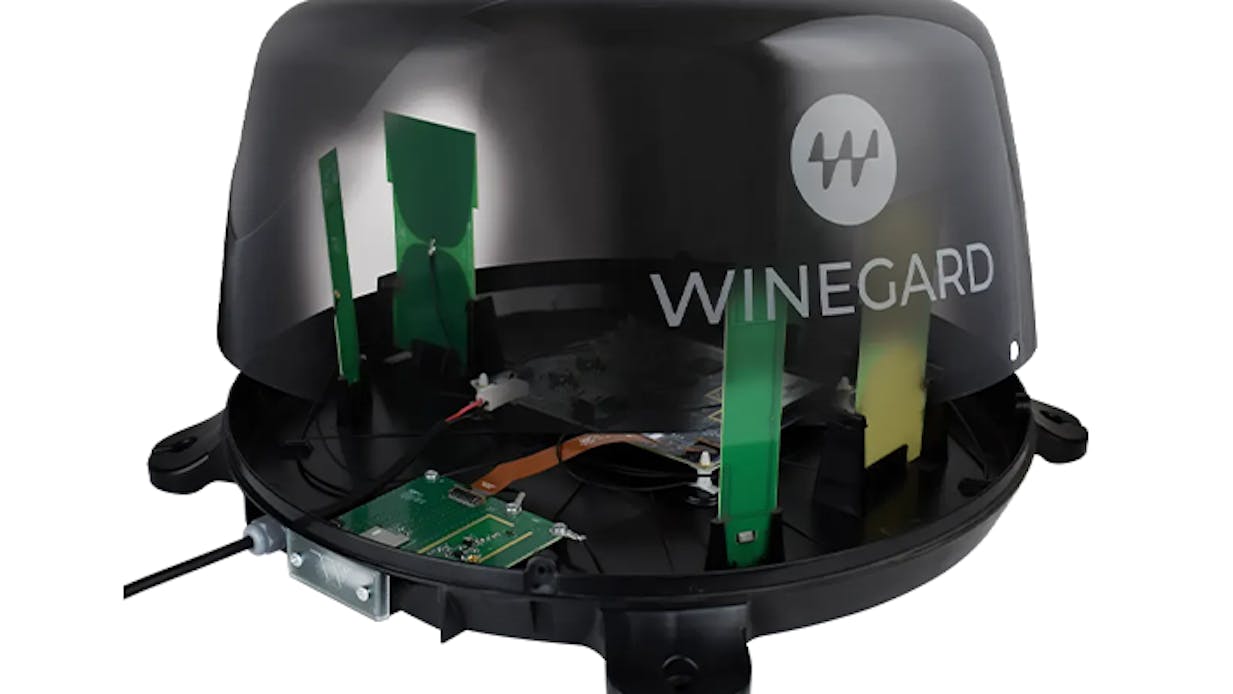 Winegard® ConnecT™
This innovative system is available on every Palazzo floor plan. It's a WiFi router, 4G hotspot, and TV antenna. Whether working remotely, keeping in touch with loved ones, or simply browsing the web, you'll have everything you need to stay productive and entertained.