Top Features & Benefits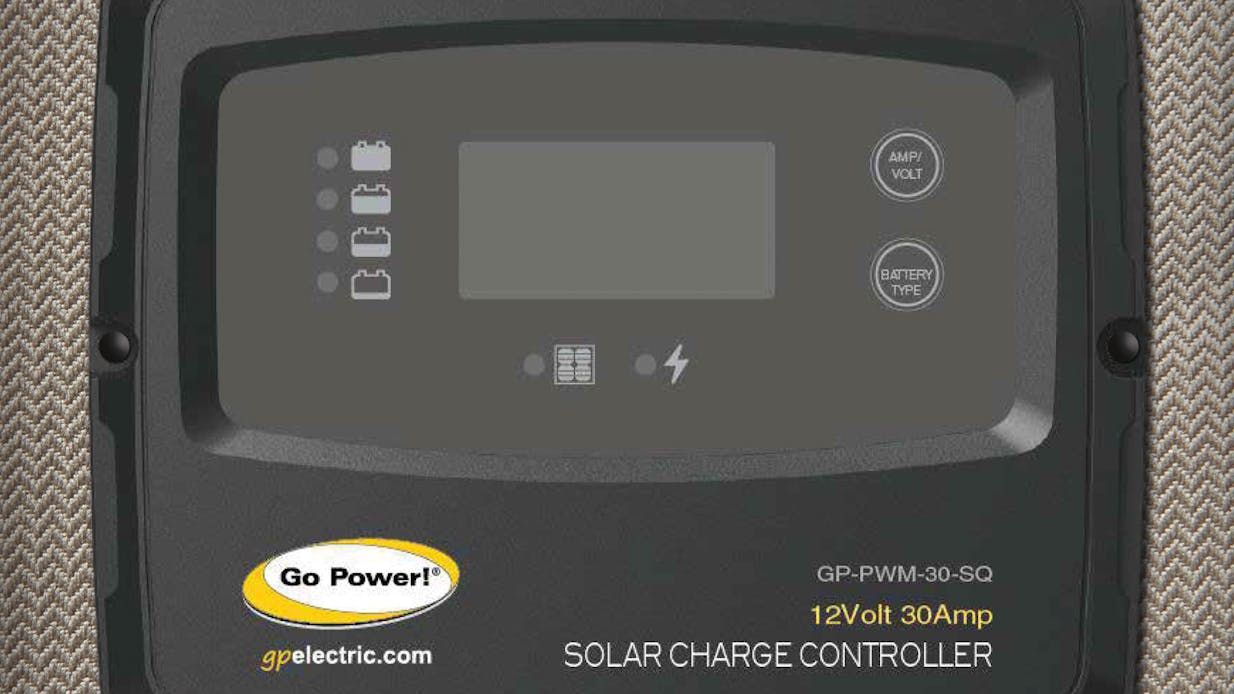 300-watt Solar Charging System
Ready to break free from the crowds and enjoy the serenity of nature? You can do just that with Luminate's powerful 300-watt solar charging system! This advanced system charges your RV's house batteries safely and efficiently without the risk of overcharging or damaging them.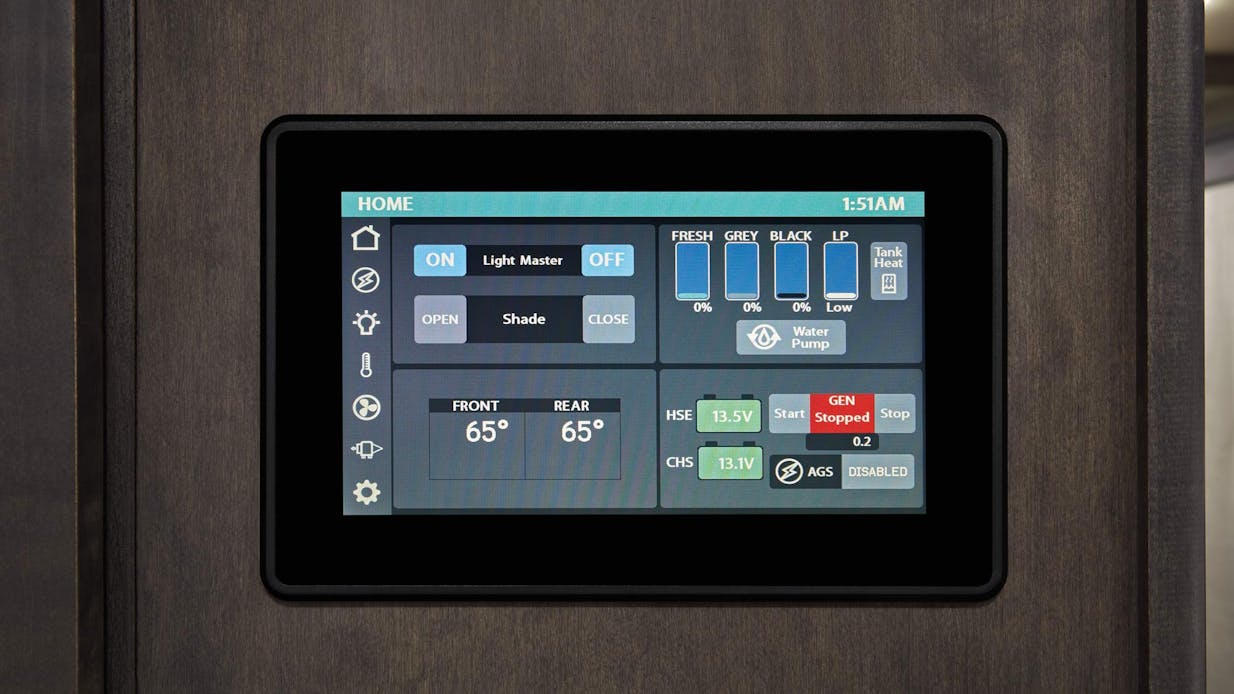 Rapid Camp+® Multiplex System
Features a 7-inch touchscreen that serves as a command center for almost all your RV's functions, including your slides, air conditioning or furnace, and many other features, with just one click.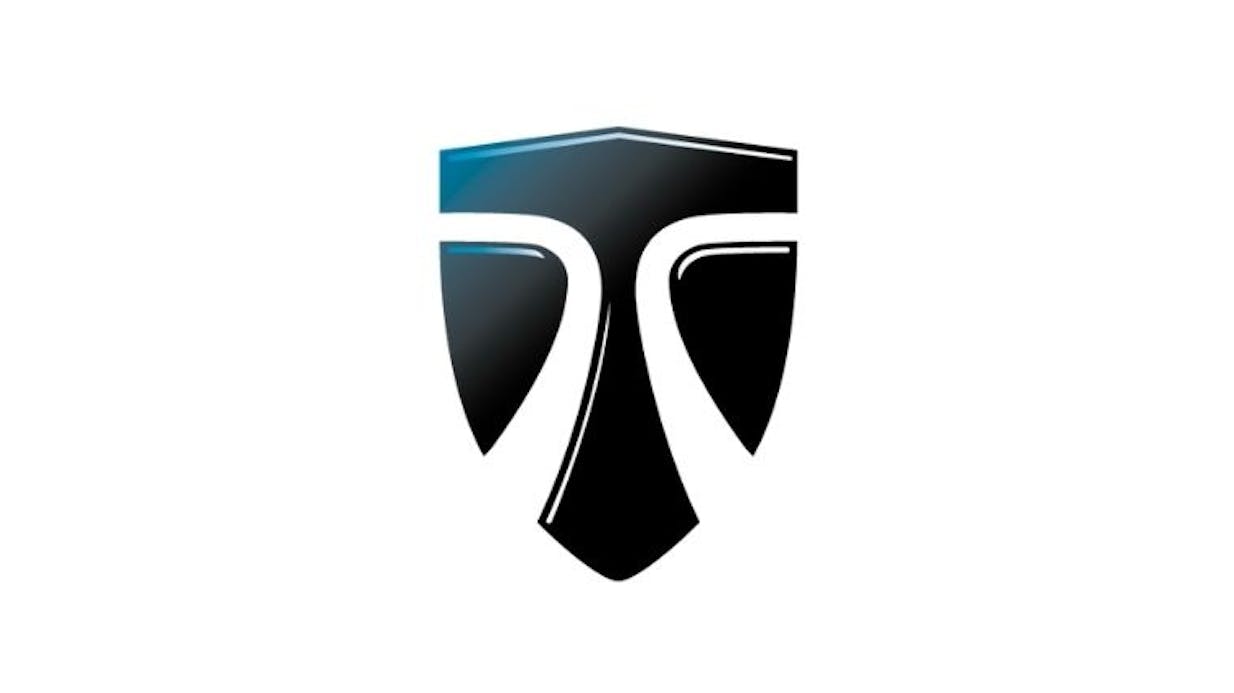 Power Drop-Down Bunk
Additional Sleeping Space is available above the cockpit with the Power Drop-Down Hide-Away Bunk and features a Cotton Cloud Mattress for a great night's sleep.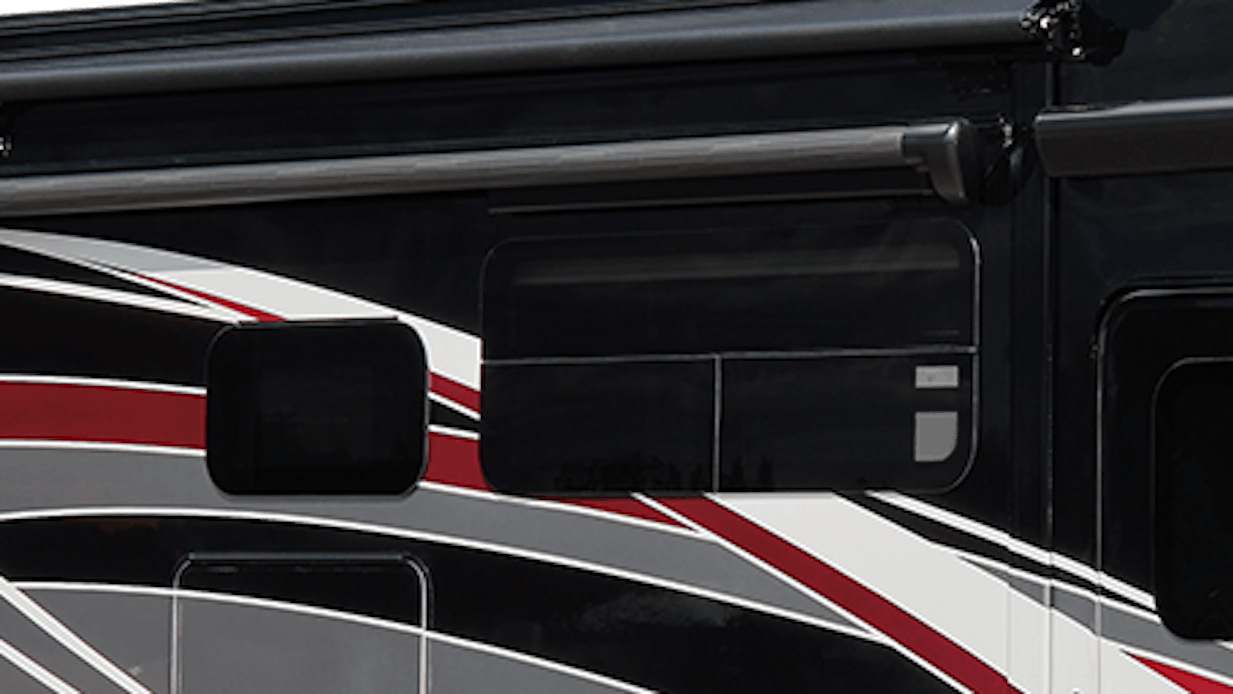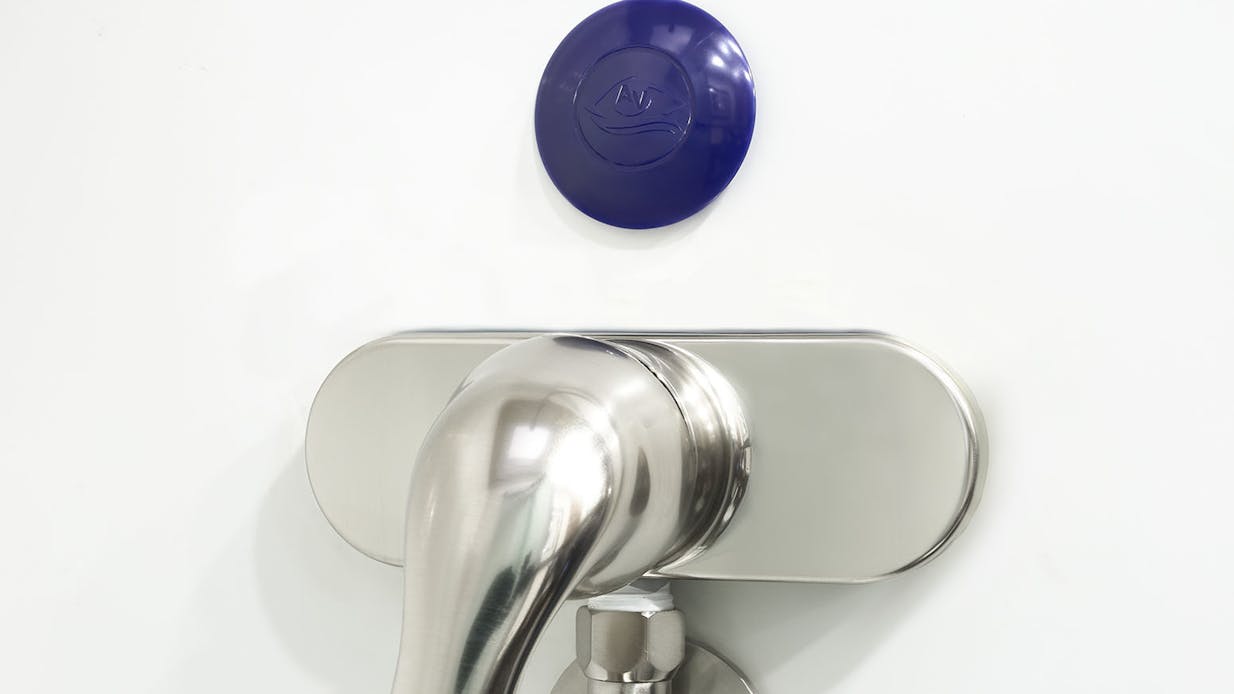 Showermi$er Hot Water Recycling System
This fantastic technology saves you time and helps conserve your fresh and gray water capacities by up to 40%.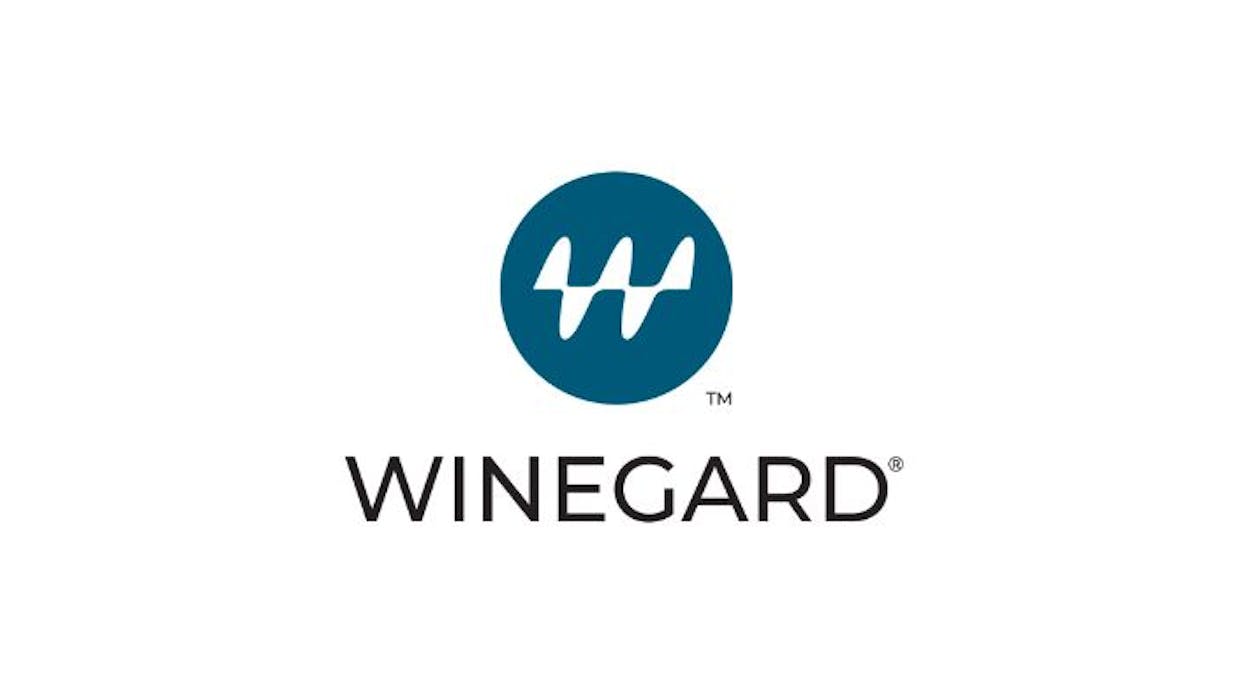 Winegard® ConnecT™
Say goodbye to weak signals and spotty connections and hello to high-speed Wi-Fi, 4G hotspot, and TV antenna, all thanks to the Winegard® ConnecT™ 2.0.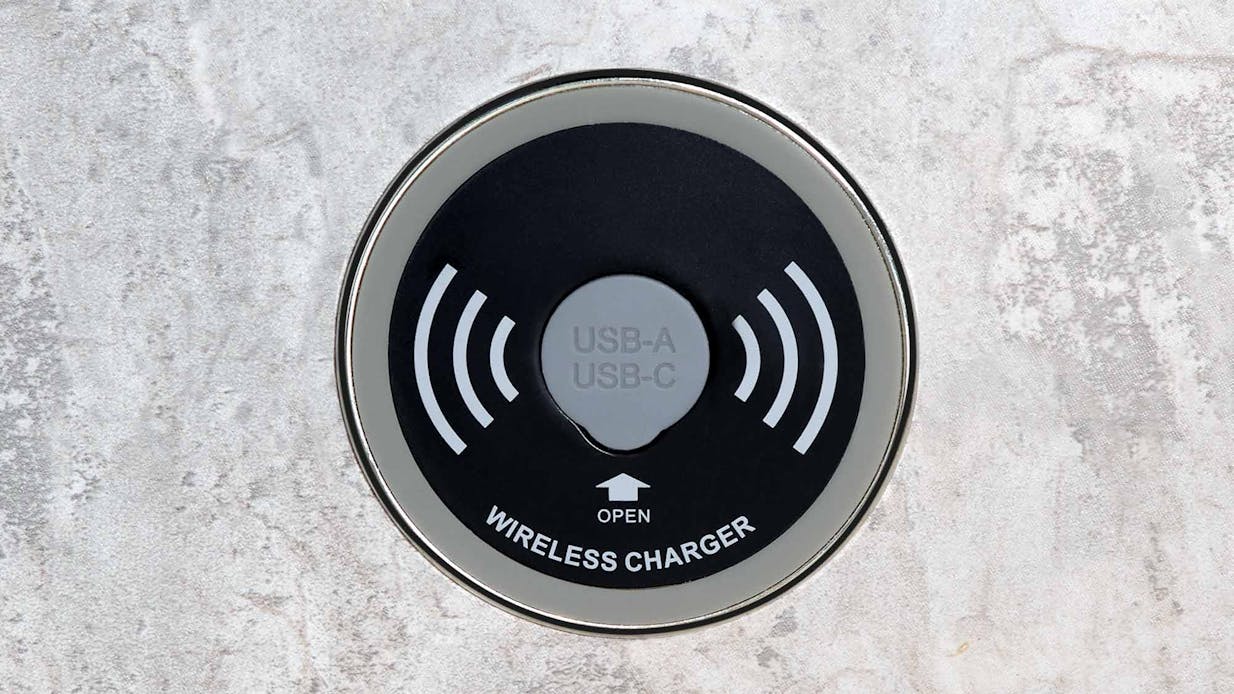 Wireless Phone Charger
No more tracking down power cords. The built-in Wireless Phone Charger has you covered.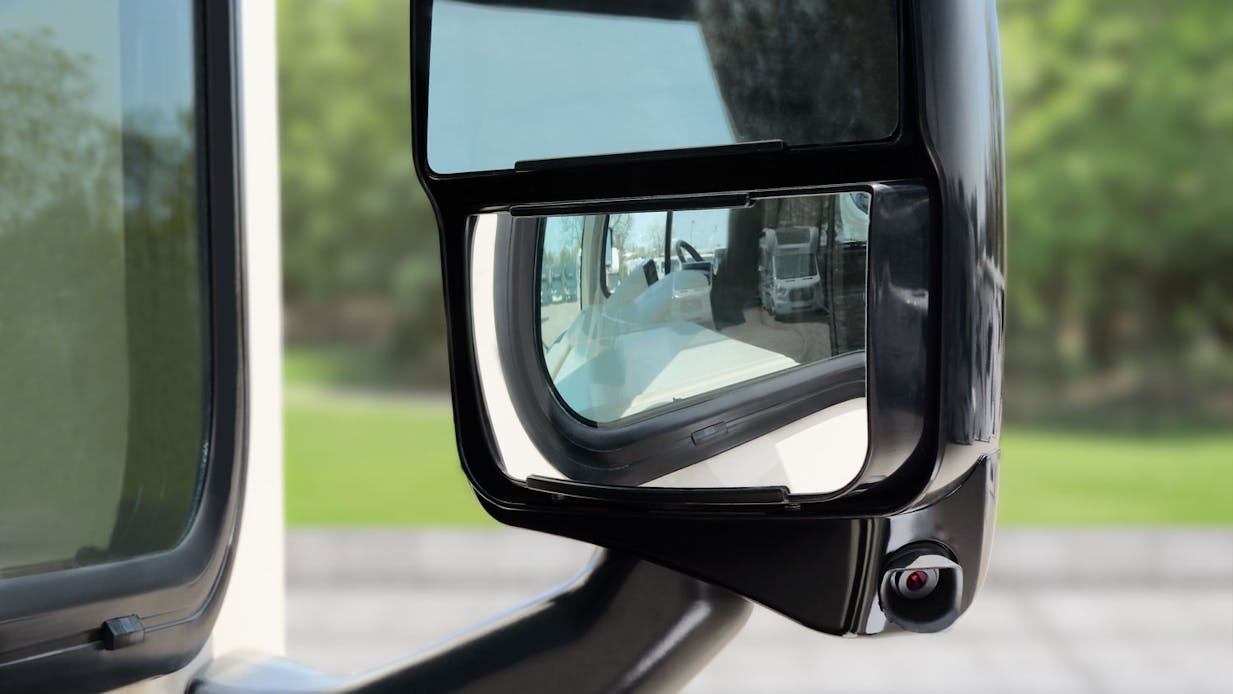 Heated/Power Mirrors with Integrated Side View Cameras
See what's around you and drive confidently, regardless of weather conditions.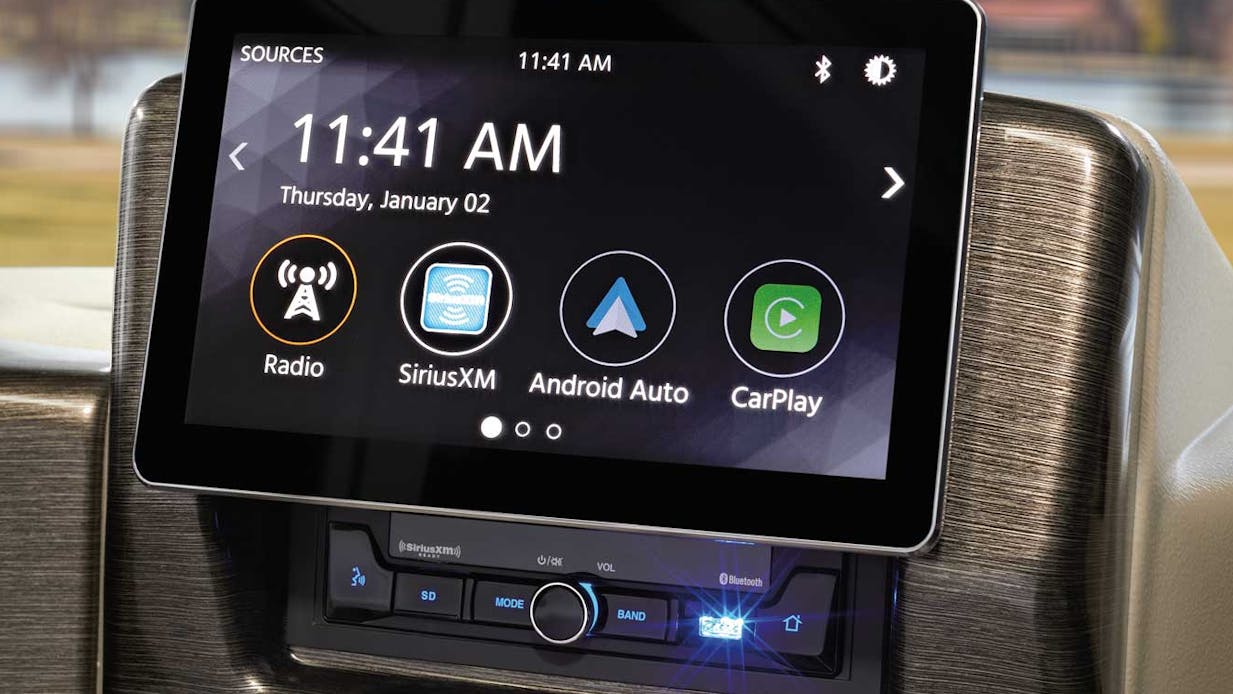 Modern Dash Radio
Set the perfect soundtrack for your adventure with Luminate's 10-inch touchscreen dash radio. With Bluetooth®, Android Auto™, and Apple CarPlay®, you can stream your favorite tunes directly from your phone and access all your favorite apps.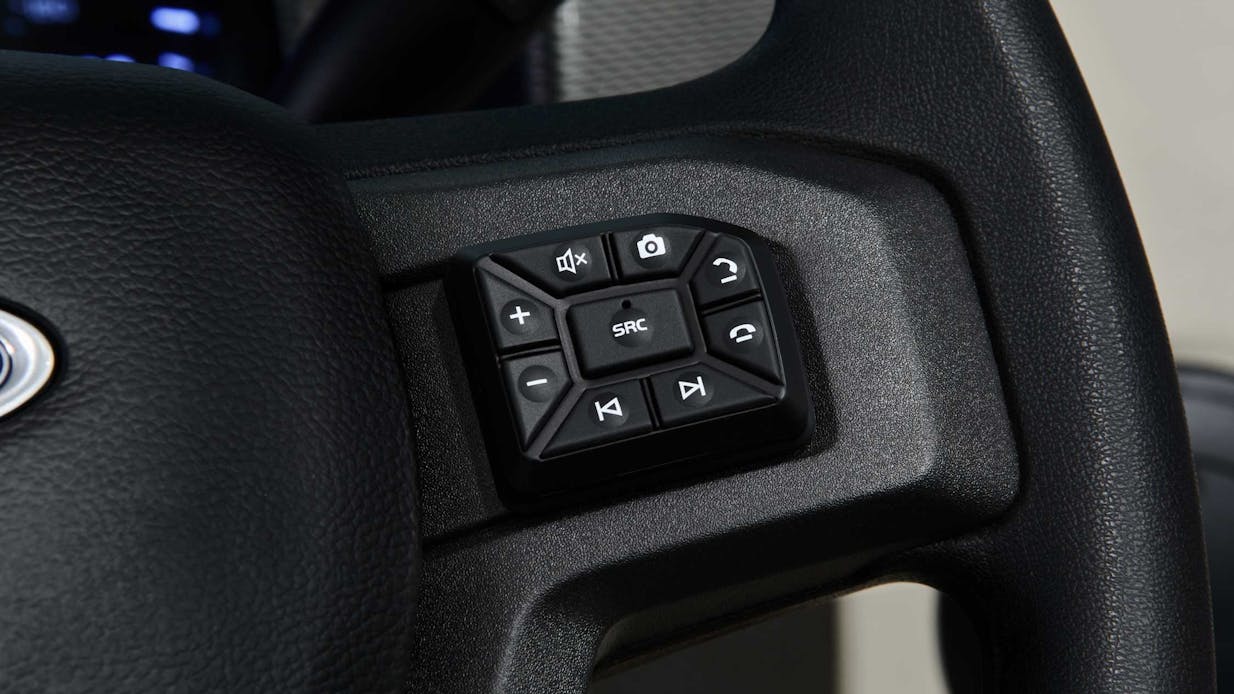 Full Control
Control your audio experience without taking your hands off the wheel with Luminate's tilt and telescoping steering wheel. Convenient audio control buttons make it easy to adjust the volume, skip tracks, and switch stations, all while keeping your focus on the road ahead.
Explore the Luminate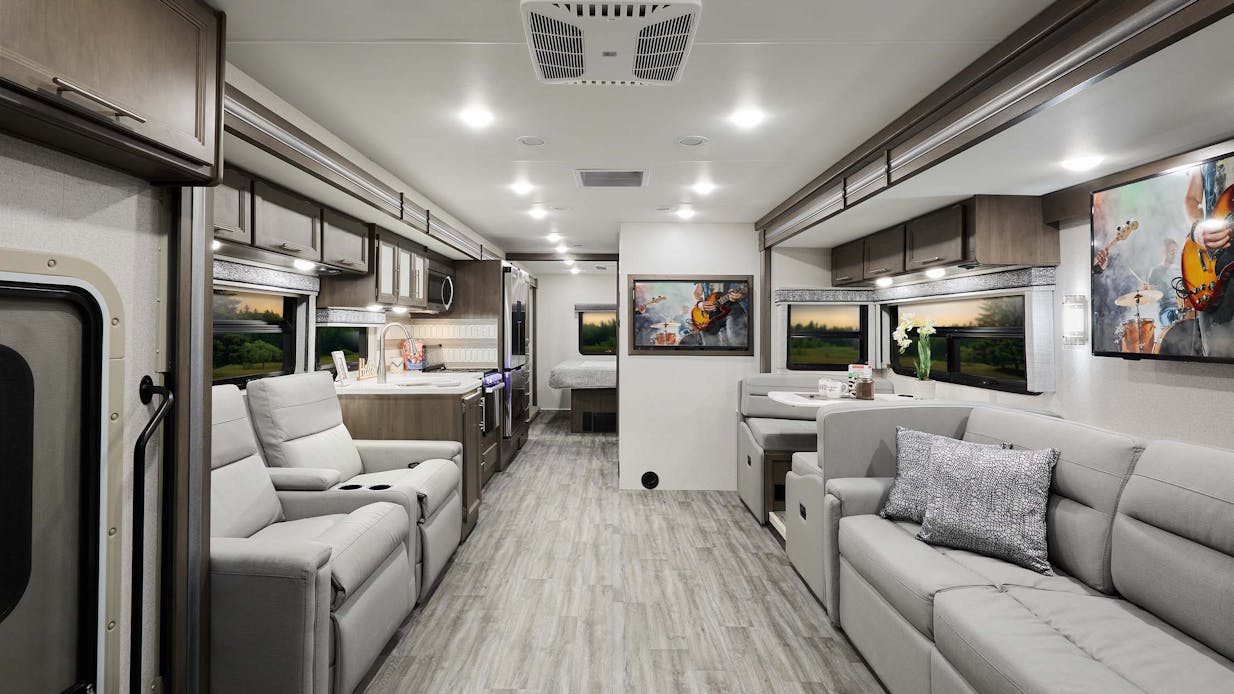 Floorplan, Specs, Features & Gallery