Top Features & Benefits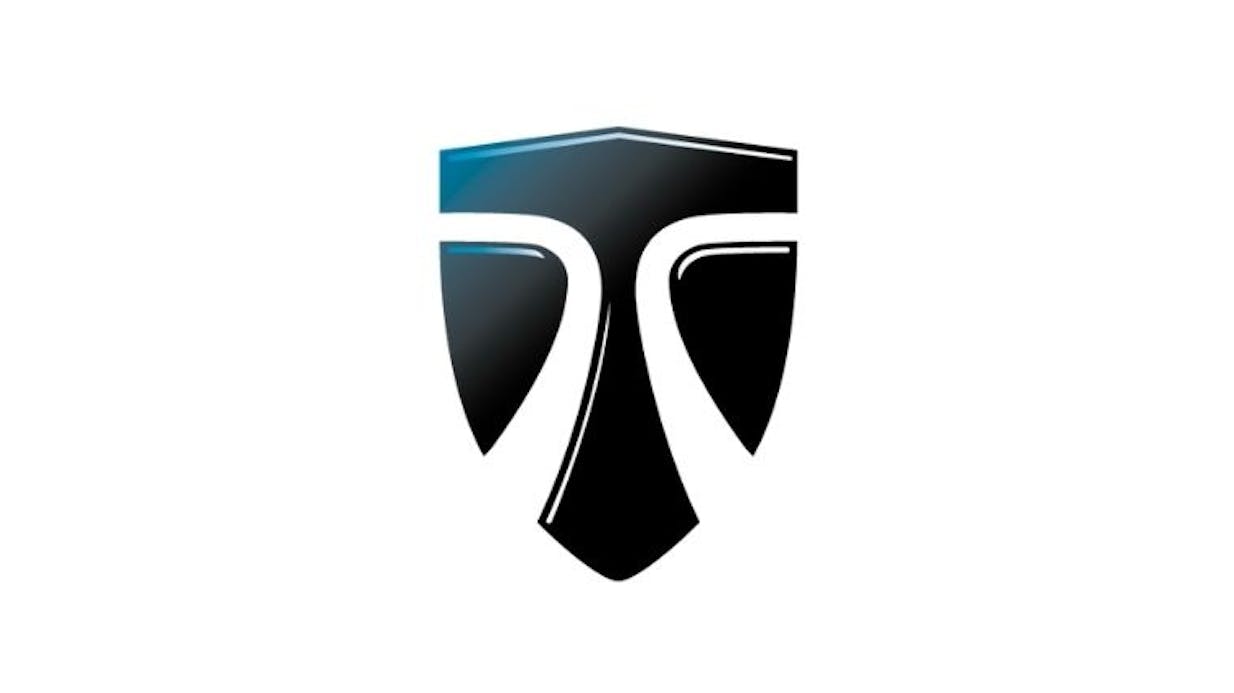 Keep the Bugs Out
ObeCo™ Side Screen Door for Entryway.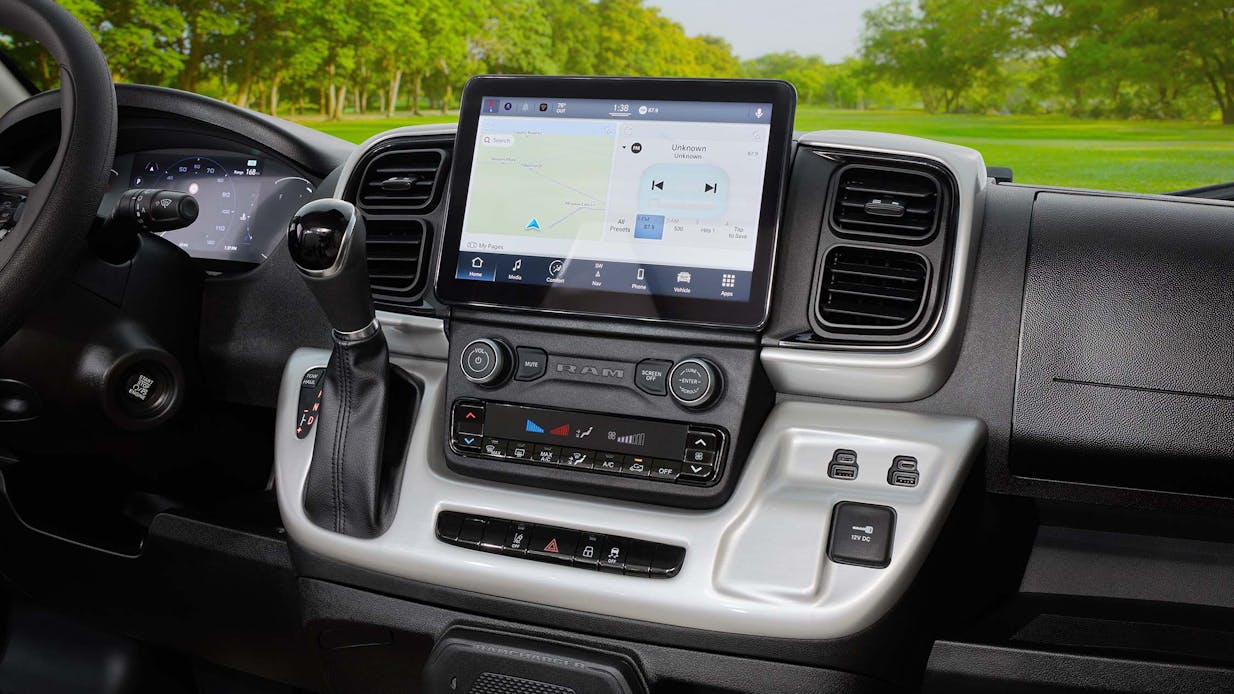 Dash Ready for the Drive
Behind the wheel of the Dazzle, you'll find a 7-inch touchscreen dash radio with unique features.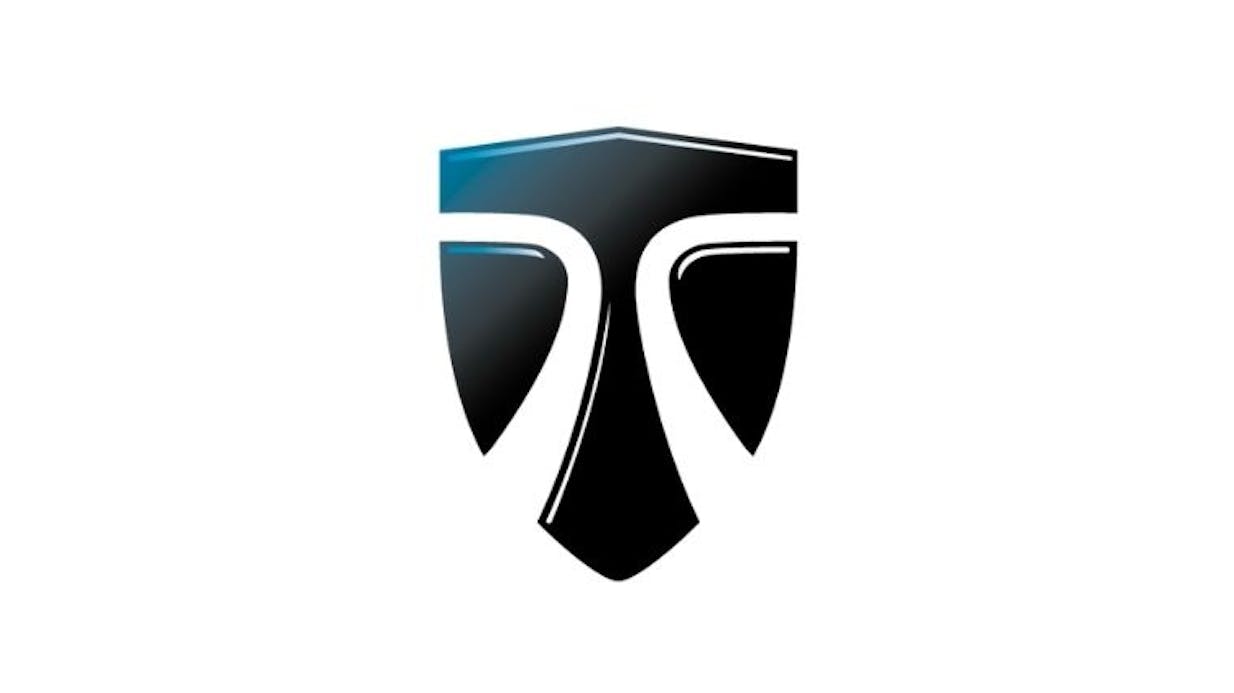 Back-up with Ease
Every model comes with a backup monitor.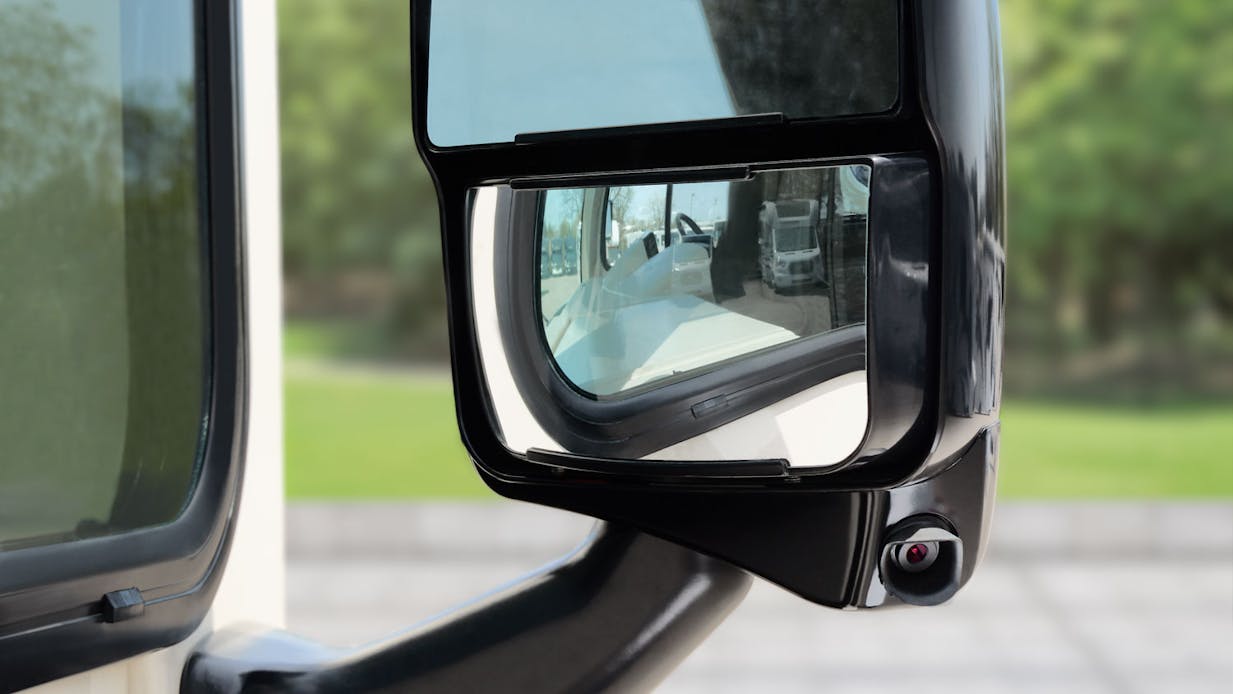 Don't Miss a Thing
These heated and remote black exterior mirrors give you a clear view of everything around you.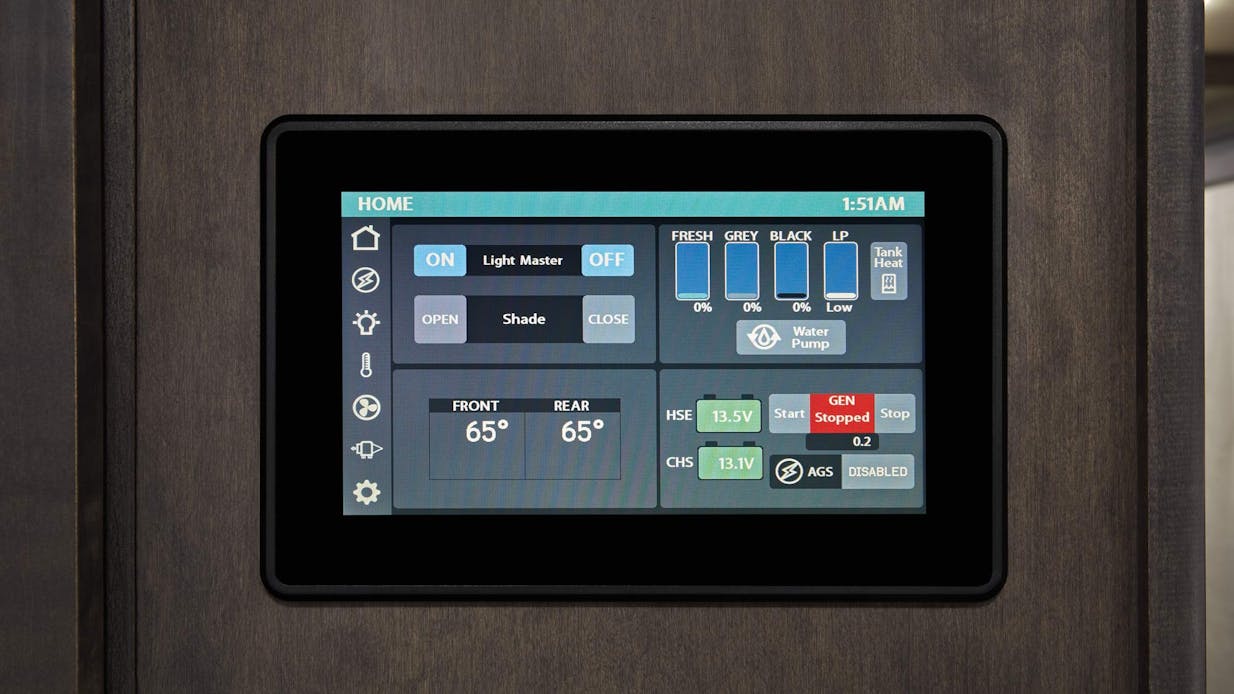 Quickly Set-up Camp
Rapid Camp+ is an all-in-one control center allowing owners to set up camp from either inside their motorhome or from their mobile device with an app.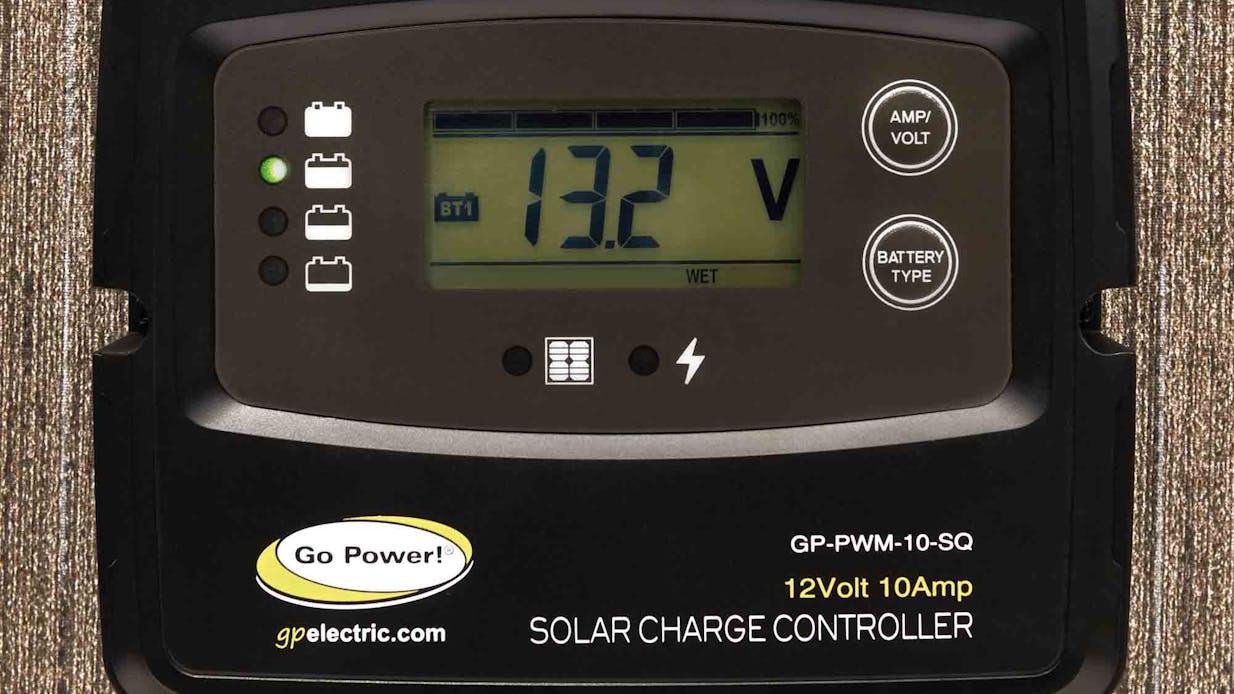 Solar Charge Controller
This Solar Charge Controller with 190W Solar Panel is economical and high performing.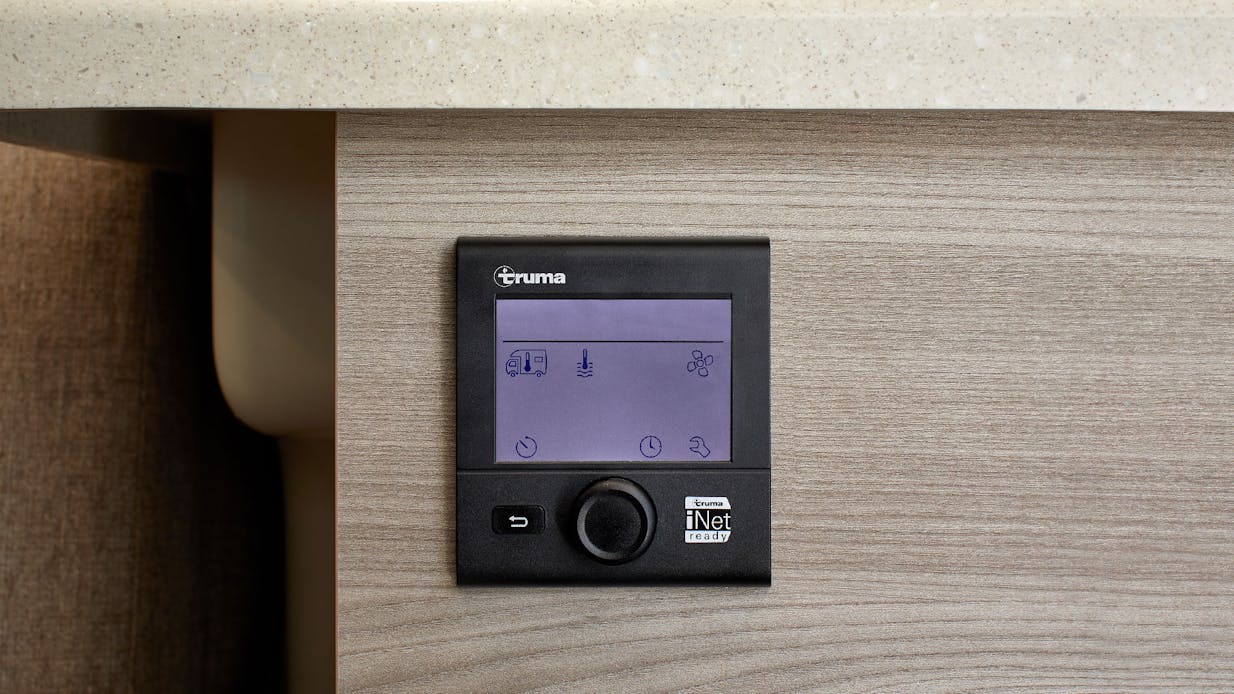 Enjoy Twice the Comfort
Truma® Combi Eco Hydronic Furnace and Water Heating System. This saves space and weight in your motor home.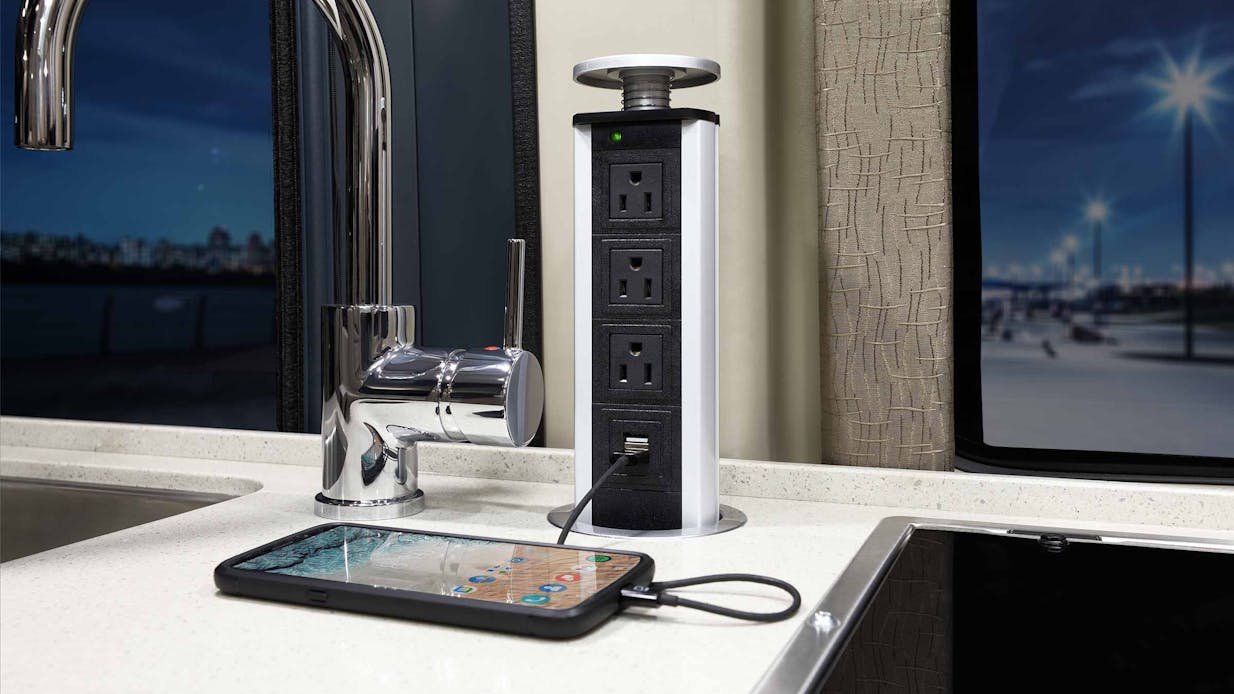 Power ON
Keeping your applications & devices powered and fully charged is even easier with the Pop-up Countertop Outlet.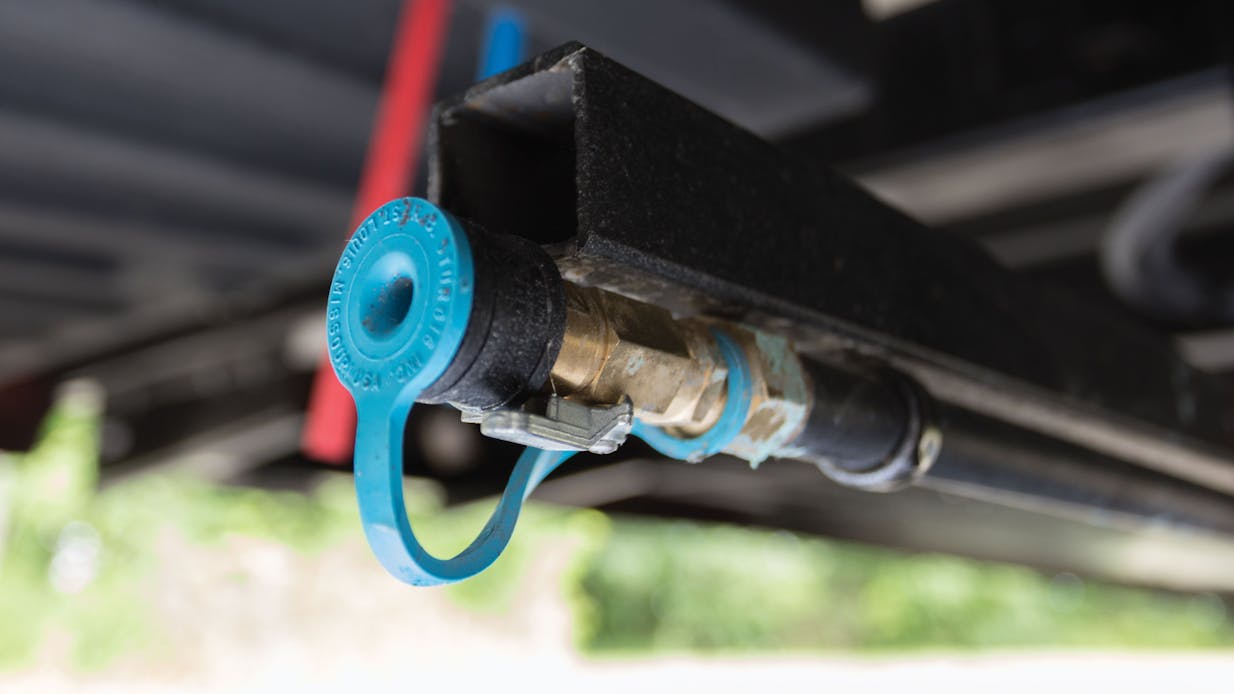 Grilling Made Easy
Accessible exterior LP connection for grilling.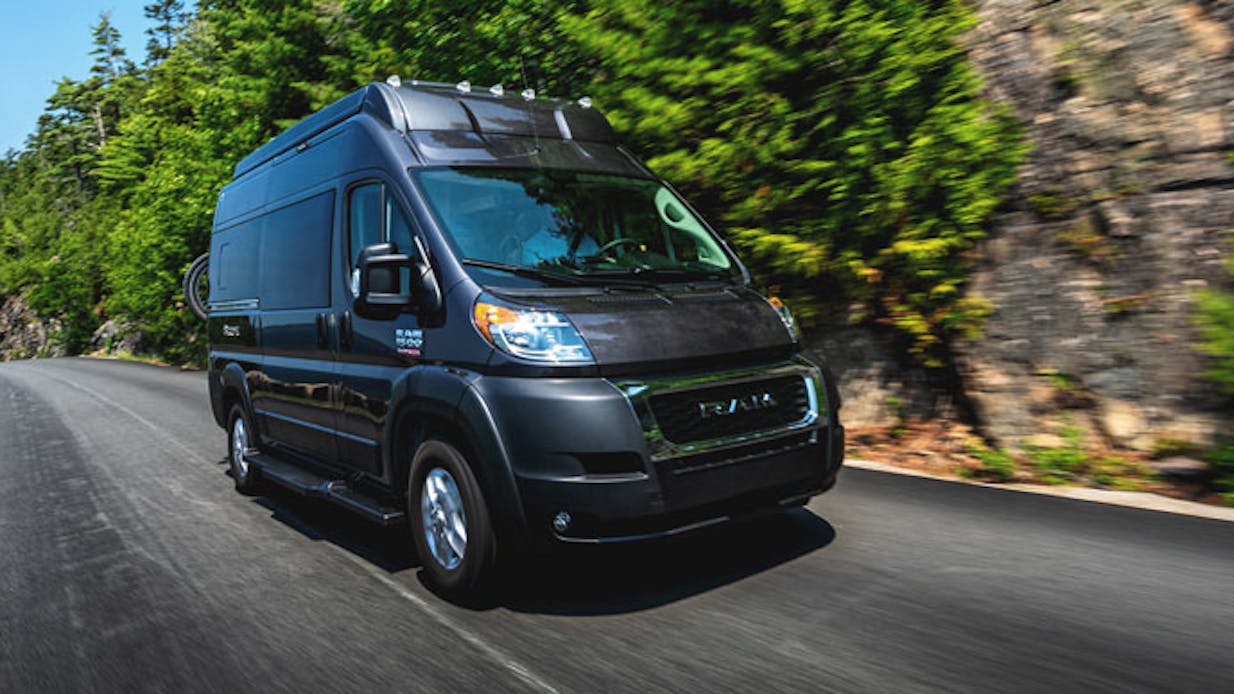 Looking Clean
Invisible Front Paint Protection to keep your Dazzle looking brand new.
Explore the Dazzle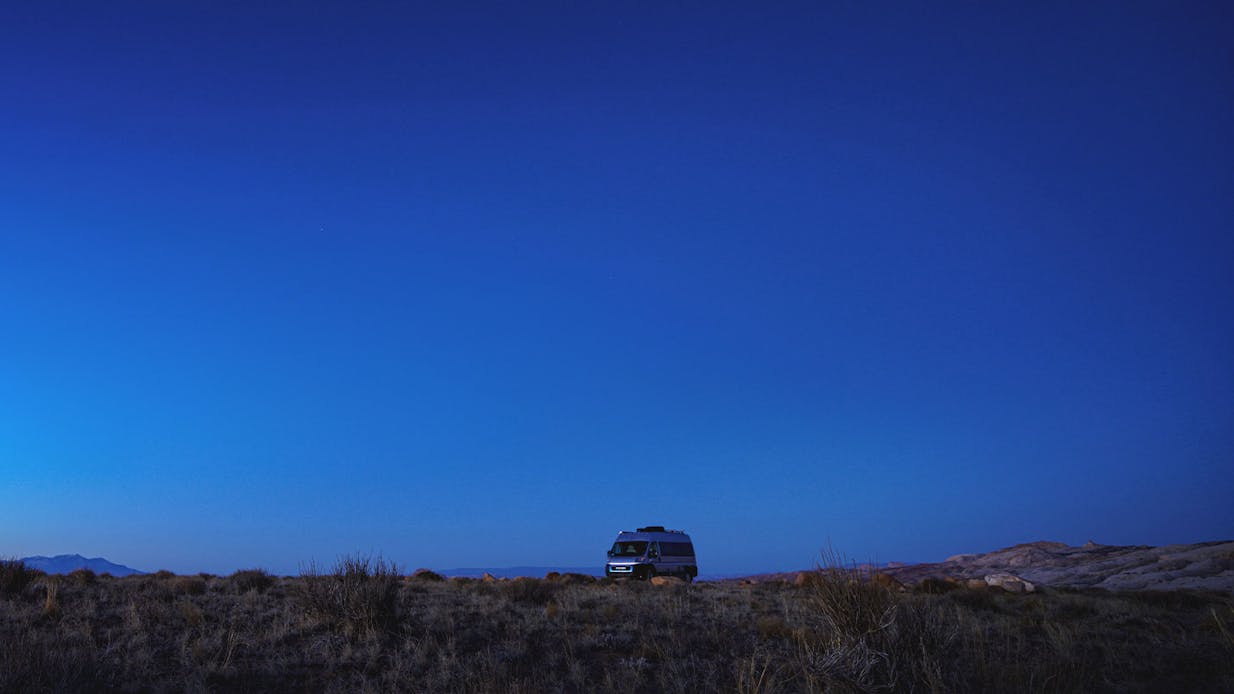 Floorplan, Specs, Features & Gallery