Top Features & Benefits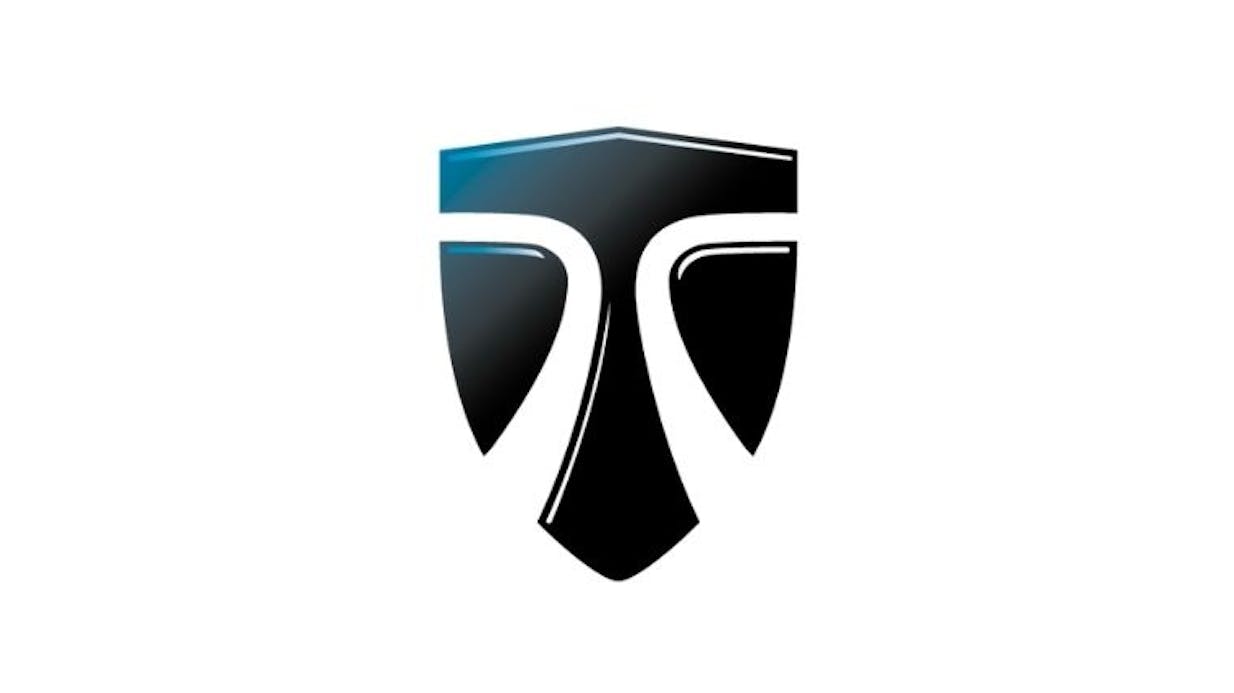 Blind Spot Detection
Making the drive even easier, the Blind Spot Detection system is there to help you be aware of what's around you while you travel across the country.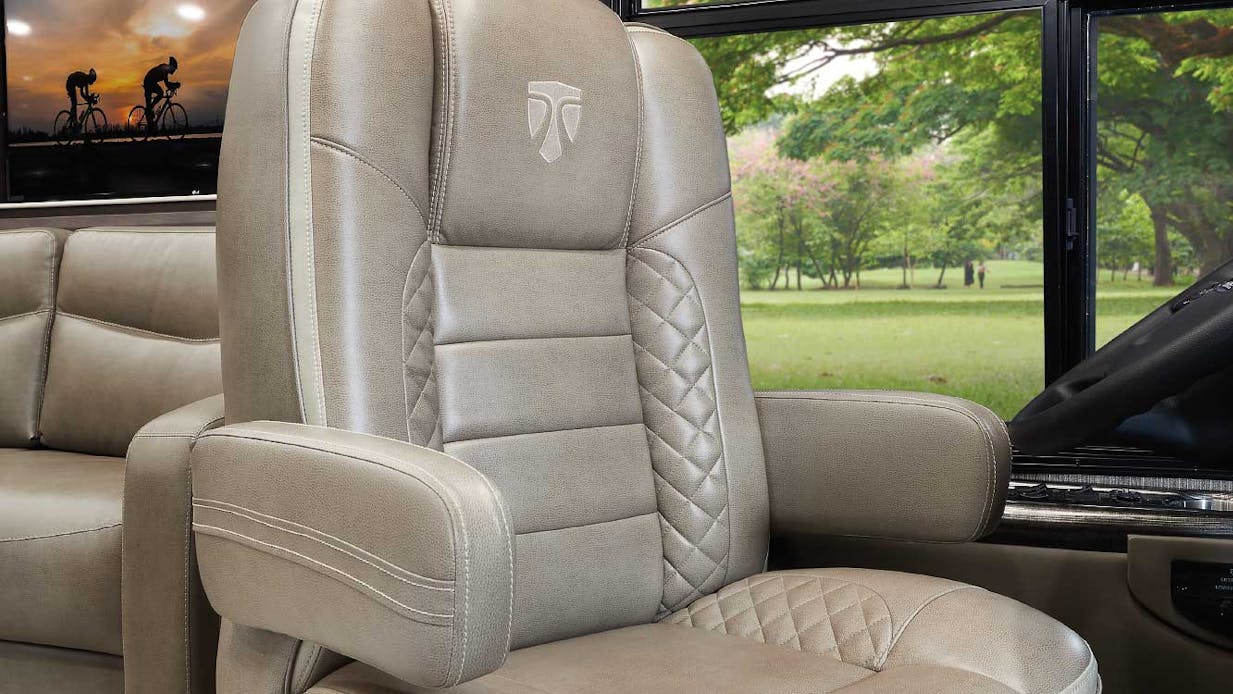 Captain's Chairs with Lumbar Support
Sit back and have a relaxing drive in a captain's chair that supports your back!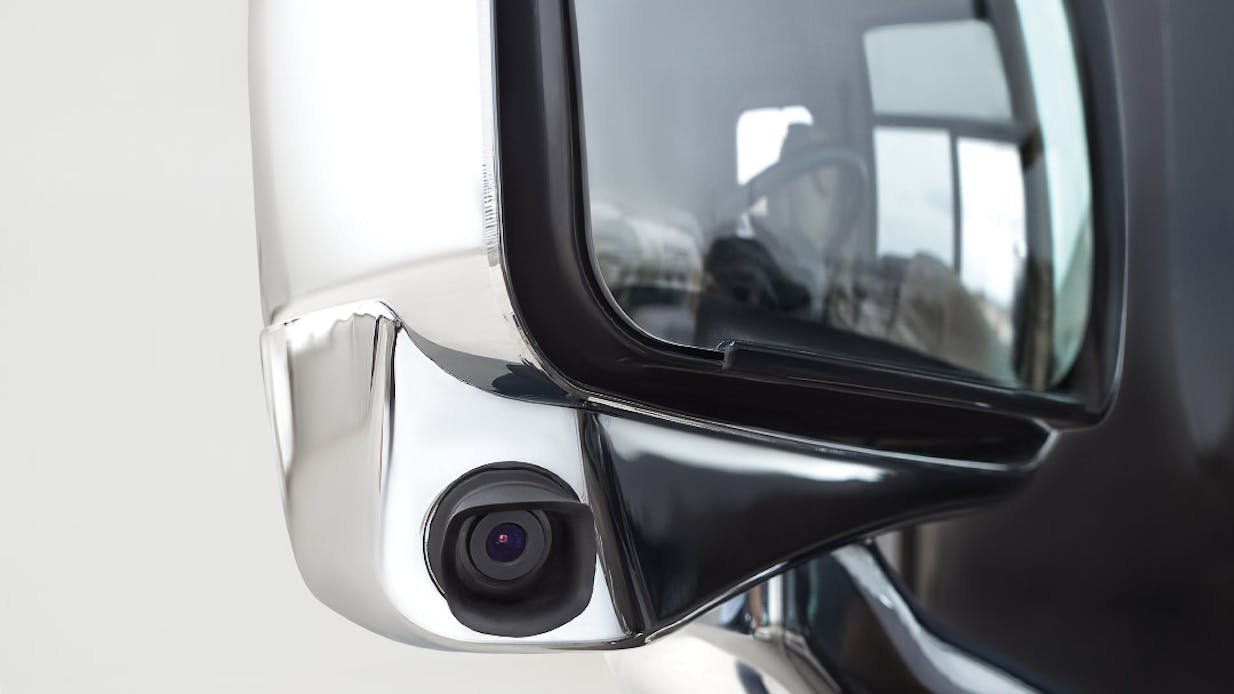 Chrome Heated/Remote Mirrors with Cameras
Chrome Heated/Remote Mirrors with Integrated Side View Cameras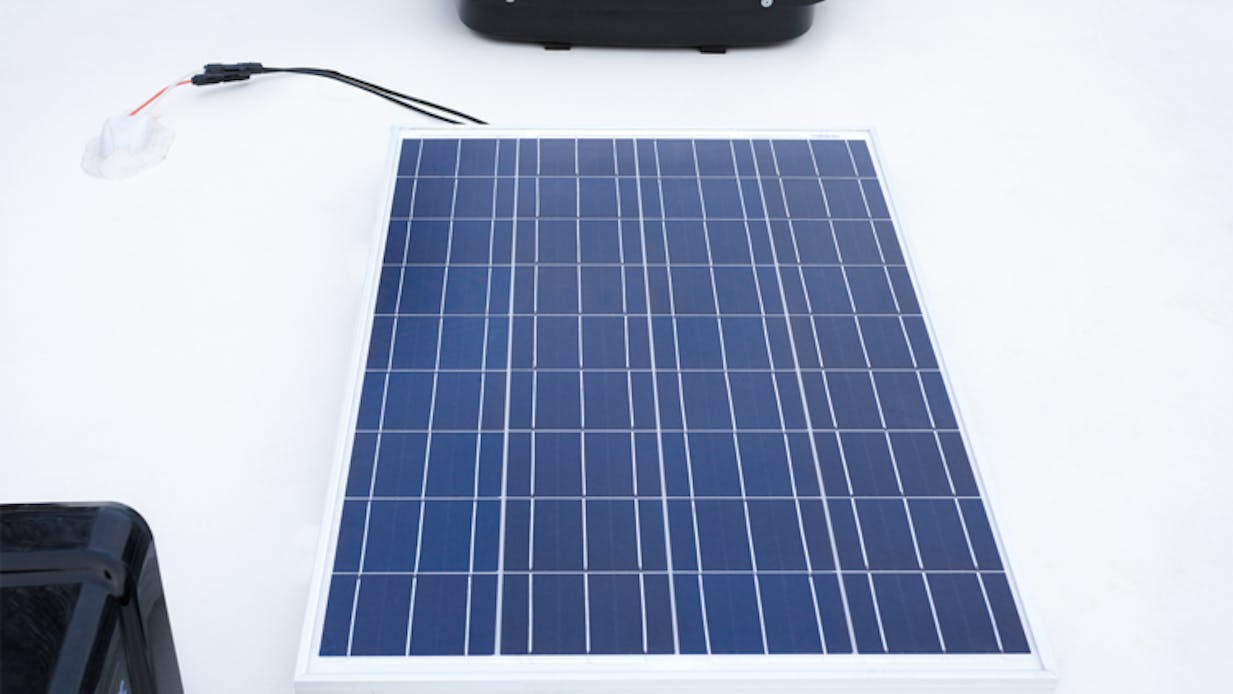 Solar Charging System
A 100-watt solar charging system controlled via the multiplex panel, ensuring you can keep your house batteries charged without fear of overcharging or damaging them.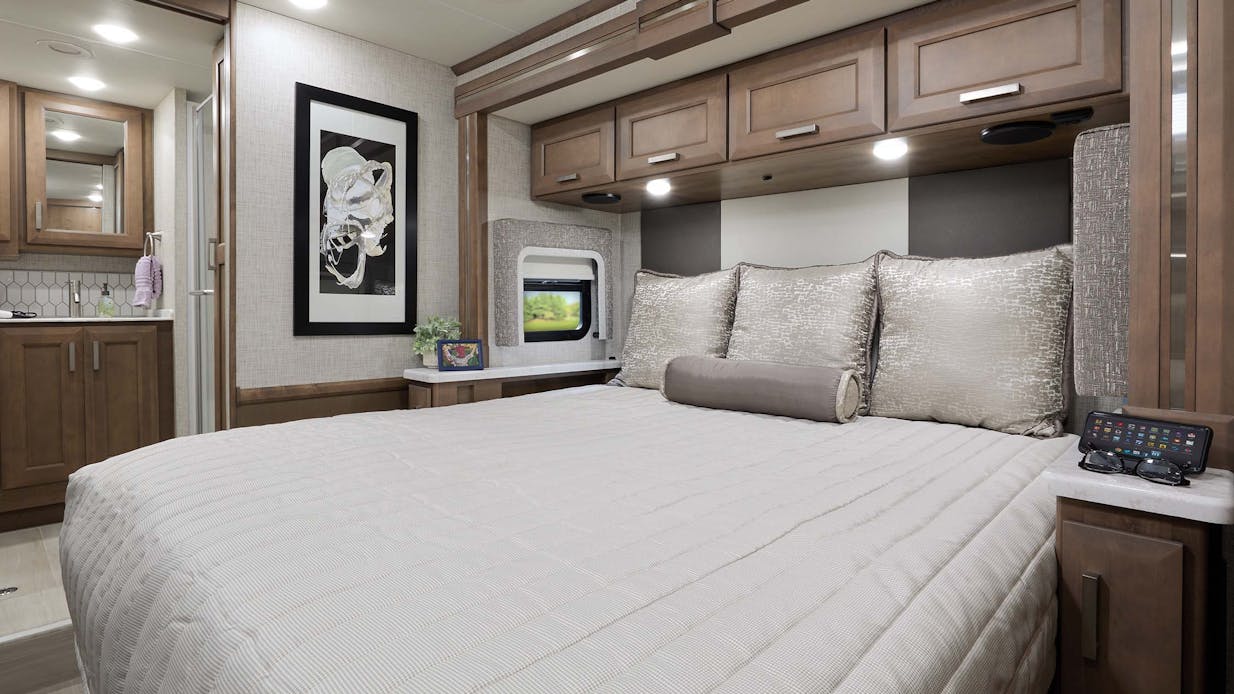 King Size Bed with Tilt-A-View® Inclining Bed Mechanism
Enjoy a restful night's sleep in Aria's bedroom with a plush King-size Tilt-A-View® bed that adjusts to the perfect angle for watching TV or reading a book.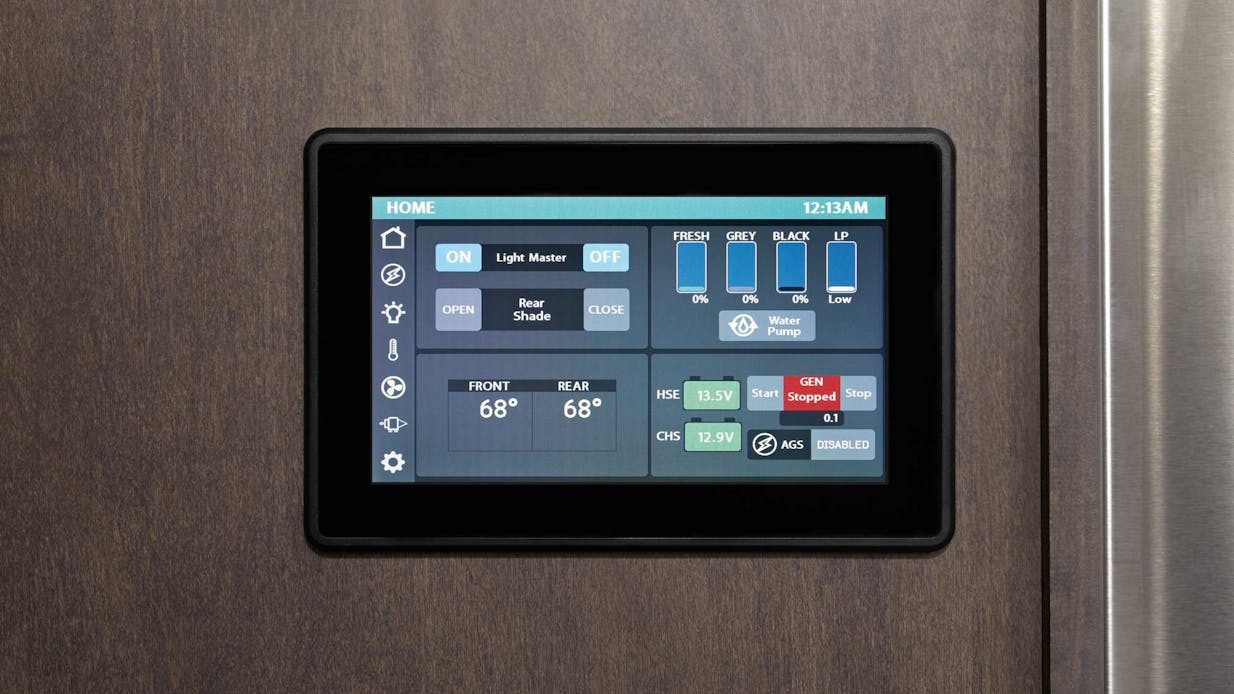 Rapid Camp+®
The Rapid Camp+ multiplex wiring control system simplifies everything in this diesel pusher! It features a 7-inch touchscreen that serves as a command center for almost all your RV's functions, including your slides, air conditioning or furnace, and many other features, with just one click.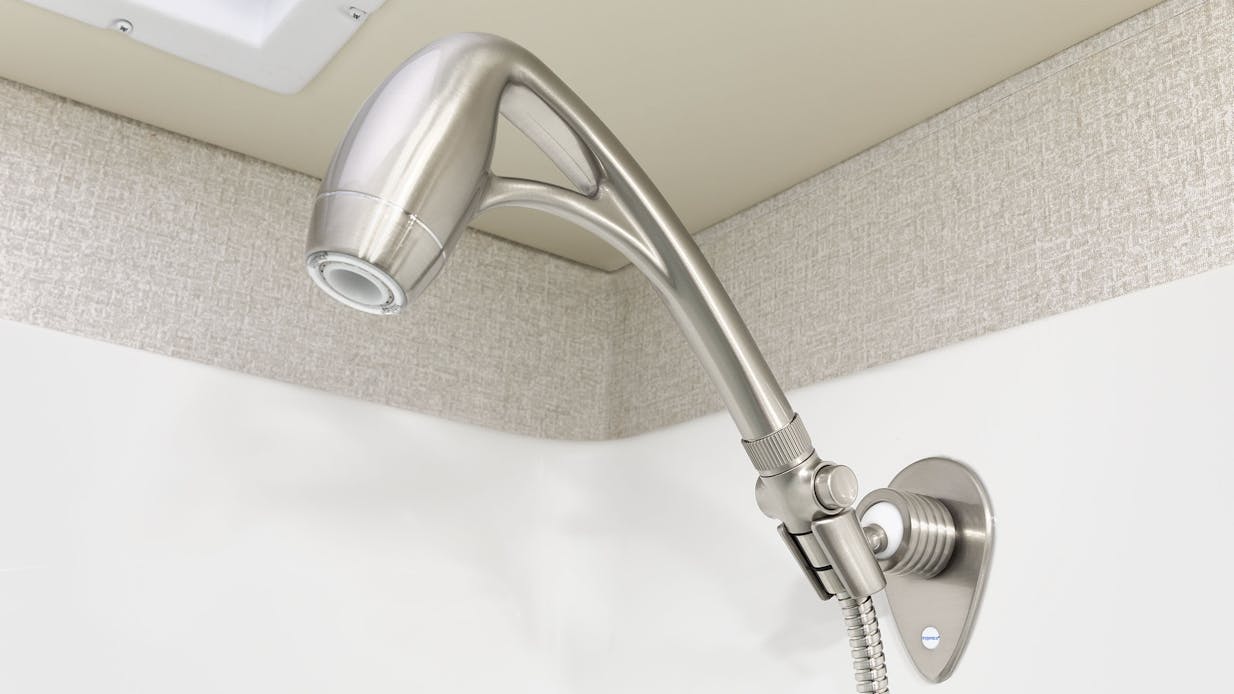 Oxygenics® Shower Head
Cutting-edge technology works like a mini turbine jet – infusing the water with oxygen to expand each drop and significantly increase power. The result is a powerful, efficient, and soothing shower spray that you won't find anywhere else.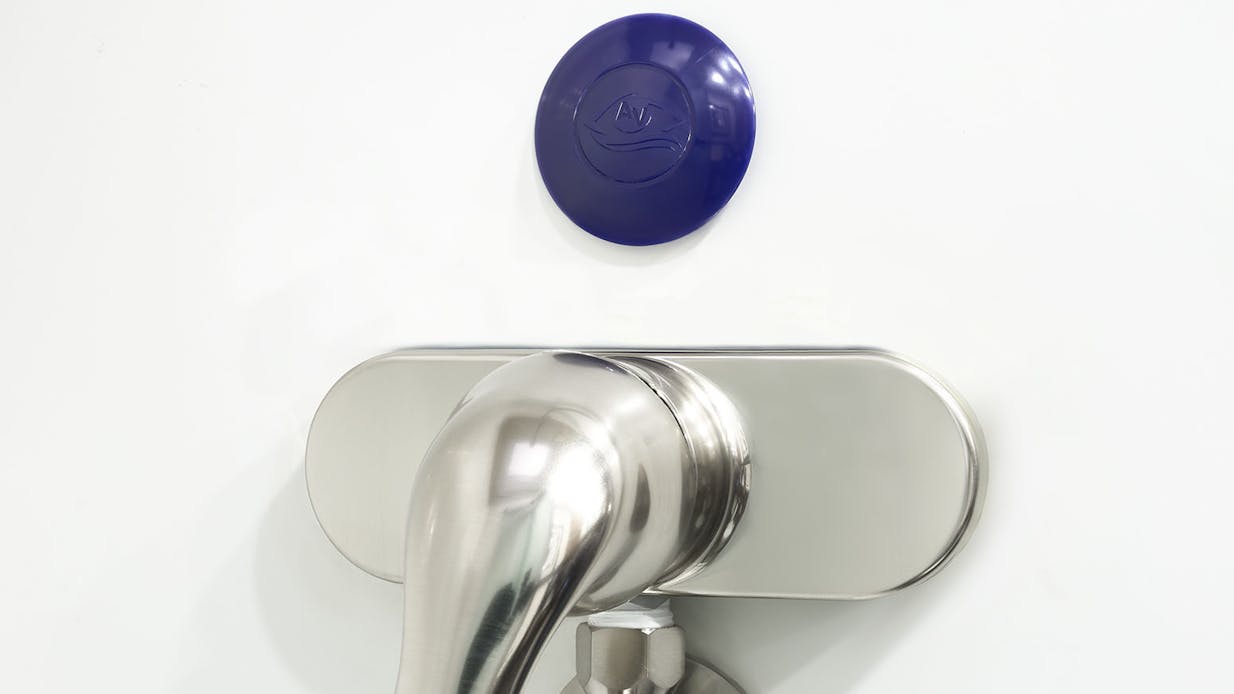 Showermi$er Hot Water Recycling System
This innovative technology lets you take a hot shower without waiting and wasting water. With the SHOWERMI$ER, you can conserve your fresh and gray water capacities up to 40%.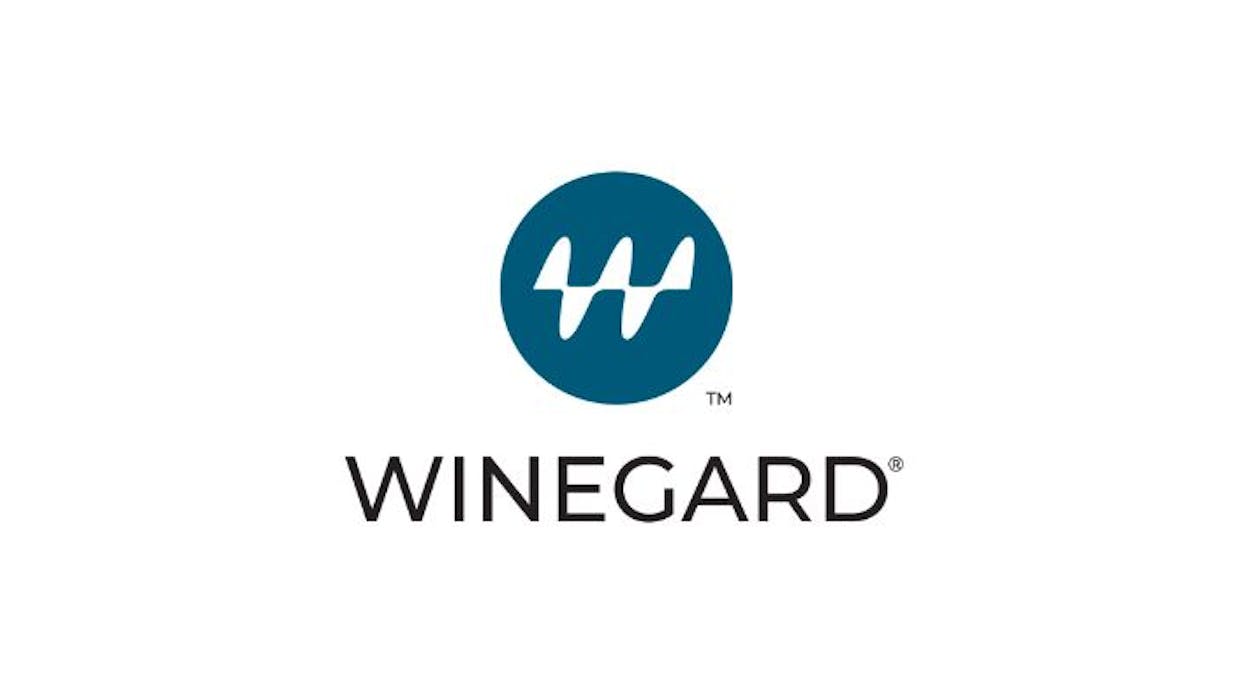 Winegard® ConnecT™ 2.0 WiFi / 4G / TV Antenna
This versatile system doubles as a WiFi router, 4G hotspot, and TV antenna, providing fast and reliable internet connectivity anywhere you go.