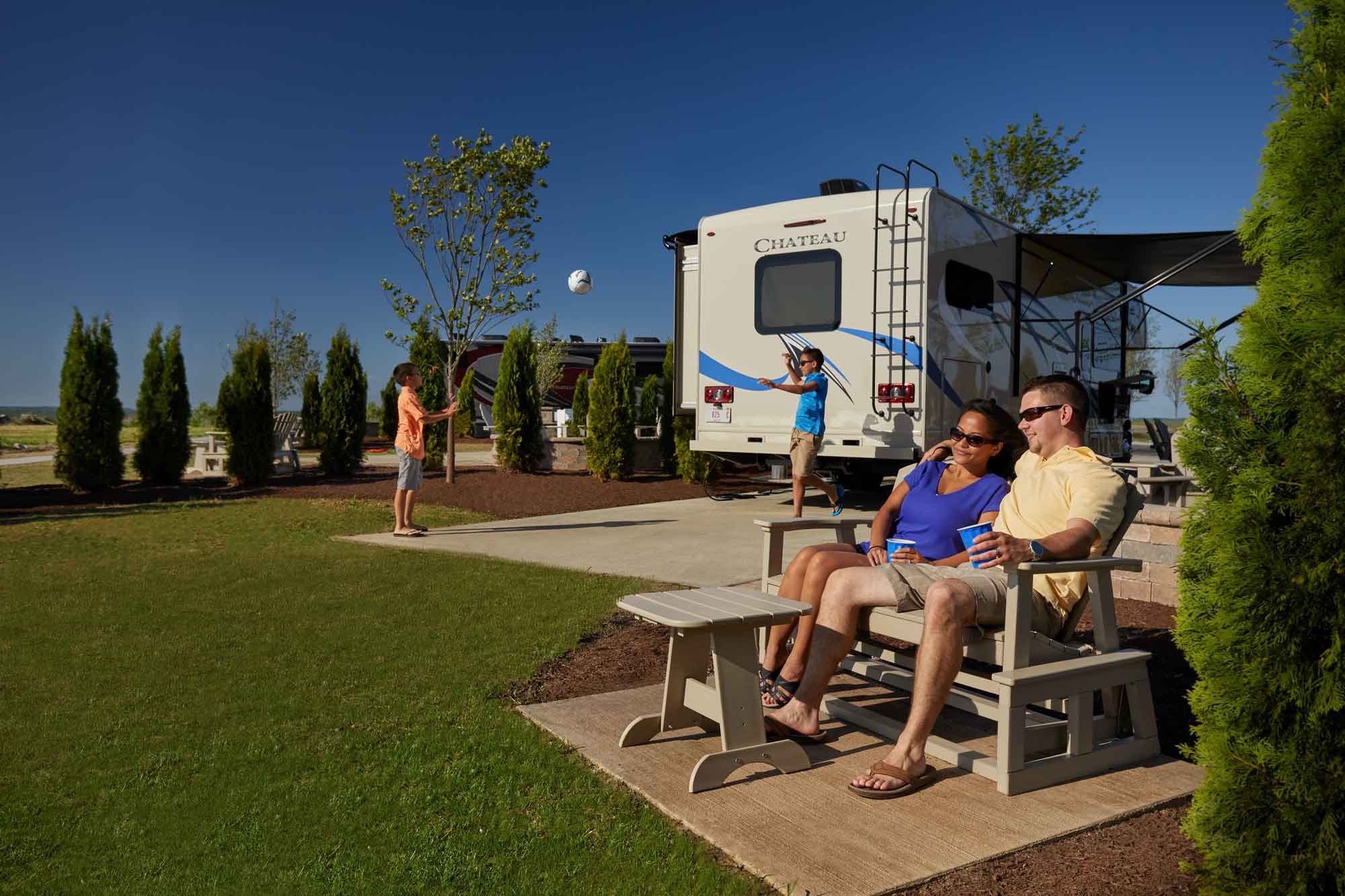 ELKHART, IND. – Thor Motor Coach® (TMC) model year 2020 Class C motorhomes are arriving at dealerships across the United States and Canada. TMC's diverse product lineup offers a variety of unique styles, sizes and floor plans that feel custom-made – at a truly competitive price.
Four Winds® and Chateau® motorhomes showcase large storage compartments, which are important for long and relaxing road trips. Consumers can pick from Ford®, Chevy® or Mercedes-Benz® Sprinter® chassis, ranging from 24-feet to over 32-feet long, and the variety continues in floor plan choices. Pick from theater seating, bunk beds, no slides to a full wall slide.
The Quantum™, the most luxurious Class C on the market, features leatherette furniture, solid surface kitchen counters, and hardwood cabinetry. This year, the front cap is completely redesigned and includes a larger windshield, which increases visibility for scenic viewing. Two Quantum floor plans feature a washer/dryer combo prep area, the KW29, and the brand new JM31 which features optional theater seating and a walk-in closet in the master bedroom.
All models are equipped with tech features capable of bringing more enjoyment to time on the road.  The Winegard® ConnecT® 2.0 system has the option to connect to campground WiFi or use the AT&T® 4G network for nationwide data coverage. SiriusXM® radio provides uninterrupted music without having to change the channel constantly. For those who need places to charge phones or tablets, all of the Class C models have multiple USB charging ports throughout the vehicle.
"We're seeing a demand for features that are typically in higher-end Class A models, whether it's a king size bed or washer/dryer prep," says Gary Stanton, product manager at Thor Motor Coach. "It's been exciting to incorporate these amenities and meet consumer's needs."
Once a TMC motorhome is purchased, owners can take advantage of all of the resources that make RV ownership a breeze. Thor Motor Coach has developed a web-based portal, the Owners Resource™. This portal gives owners access to important information on their motorhome, including factory-installed components and equipment, owner's manuals, and more. Along with the Owners Resource, the new Thor Motor Coach app helps with everything from tracking RV service and maintenance to trip planning.
For more information on the entire Class C line-up, visit https://www.thormotorcoach.com/class-c-motorhomes.
###