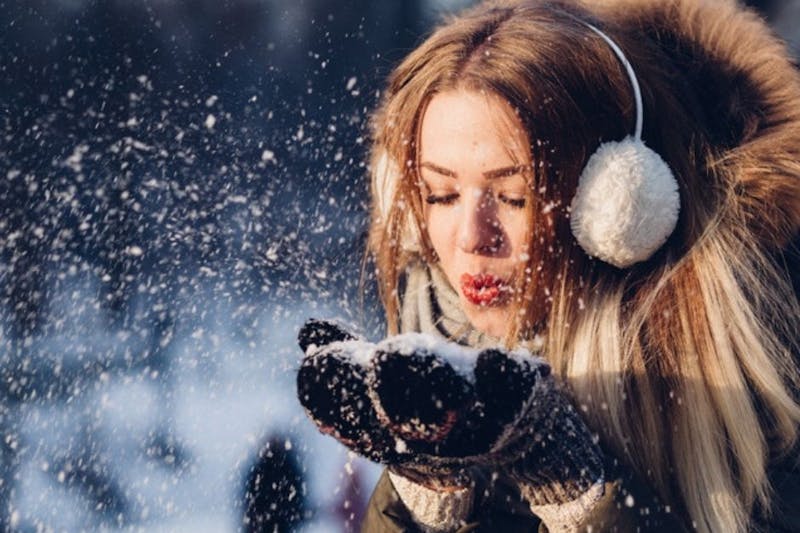 The Best Winter Vacation Destinations
Some Thor Motor Coach owners will head south for winter to enjoy warmer temperatures and water sports, but not you. You're a winter wanderer who loves this time of the year for all of its snow and activities, and you're going to love our best winter vacation destinations. Continue reading for our top three picks in the United States.
Breckenridge, Colorado
If you love skiing or snowboarding, you've probably heard of one of the most treasured ski resorts in the country, in Breckenridge, Colorado. Once you find a campground near Breckenridge Ski Resort, you can enjoy the award-winning terrain parks and North America's highest lift. Even if you're not one for skiing or snowboarding, you can check out the bustling local shops and restaurants of Colorado's largest historic district, take the little ones to the Mountain Top Children's Museum and take in the gorgeous views during a gondola ride. At the end of your eventful days, simply head back to your Class A motorhome for a great night's sleep.
Park City, Utah
If you tuned in during the 2002 Winter Olympics, then you've heard of Park City, Utah. You can visit Olympic Park, the host venue of the Olympic Games' ski jumping, bobsled, luge events and the skeleton competition. Plus, Park City has three ski resorts, so you can try a new one each day and discover which one is your favorite place to shred. While you're there, don't forget to bask in the mountain town's appreciation for athletics, arts and community. Visit their local restaurants, shops, and maybe plan to come back during the summer too. After cross-country skiing, get back and relax in your Class C RV.
Lake of the Woods, Minnesota
If you love ice fishing, you'll want to visit the Walleye Capital of the World - Lake of the Woods, Minnesota. The Lake of the Woods and the Rainy River form to make some of the best fishing that attracts those hoping to get their record-breaking catch. Also, the whole family can cross-country ski together, rent snowmobiles and even go geocaching. When you visit in the winter, you may love it so much that you plan a trip back for other seasonal activities, including morel mushroom hunting, bird watching, biking, golfing and more. Although your Class B van is our smallest motorhome, you'll still have all of the space you need for a great time in the land of 1,000 lakes.
Motorhomes Perfect for Winter Vacations
A.C.E. Class A Motorhome
A.C.E. is perfect for your winter getaway. This Class A motorhome comes with a Motorhome Mudroom compartment, so you have somewhere to store your snow pants, snow boots and more. If you need to get some work done or want to get in touch with your loved ones in between skiing and ice fishing, simply start up your Winegard ConnecT 2.0 WiFi extender and 4G hotspot and get comfortable at the dash work station with 110- and 12-volt outlets. With versatile floor plans, you'll have plenty of room to bring all of your little ones - including your four-legged family memebrs.
Venetian Class A Diesel RV
Venetian will get you to your winter vacation destination with ease. The 15-inch touchscreen dash radio has Garmin RV GPS Navigation, Bluetooth, SiriusXM radio and is your back-up monitor. Plus, this diesel pusher is perfect for relaxing after a long day of winter activities. Aqua-Hot furnace and water heating system allows you to take a hot shower and unwind and the king-size bed with the Tilt-A-View inclining mechanism will put you right to sleep, regardless of your floor plan.