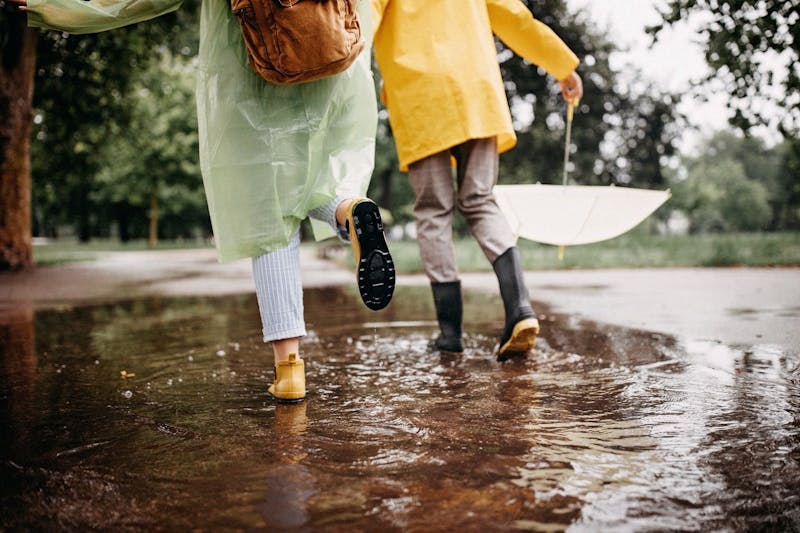 Rainy Day Fun in an RV
April showers are here! We love the May flowers, but rainy weather affects our campsite activities. Outdoor adventures are likely postponed. Rather than letting the rain negatively impact your mood, let's explore ideas of how to have fun in your Thor Motor Coach.
Watch a Movie
Most days, you're taking advantage of the RV lifestyle by spending time outdoors - hiking, biking, fishing and more. Rainy days are the perfect time to enjoy all of the technology in your Class B motorhome. Make some movie theater buttered popcorn, cookies, or healthy alternatives in your kitchen. This takes up some extra time, brings the family together and rounds out the movie experience. Then, play your favorite family flick and relax.
Play Games
Your Class C motorhome has plenty of storage, so prepare for inclement weather by packing some games. If you want to be unplugged, remember board games and a deck of cards. Get creative and try a new puzzle or spend some time doodling. Bring your gaming system of choice or a laptop to play solo or with the family. There are great interactive games that you can download on a smartphone if you forgot other games at home.
Work Out
Just because the weather is stopping you from going on a hike doesn't mean you have to neglect your workout routine. Class A motorhomes have plenty of room to set up a yoga mat or work out with resistance bands and small weights. There are tons of at-home workouts online that you can watch on your device and follow along. Or, if the gloomy weather makes you feel like relaxing, work out your mind instead of your body with a new book.
Motorhomes That Make Rainy Days a Blast
Venetian Class A Diesel Pusher
Venetian has all of the tech you need on a rainy day. A 55-inch Smart HDTV in the living area and a 32-inch HDTV in the bedroom both come with Blu-Ray players, so your family can watch different movies depending on their mood. Plus, the diesel pusher's living area comes with a JBL soundbar for the ultimate movie theater experience. The bunkhouse model has tablets in the bunk beds for the little ones to enjoy their favorite games.
Chateau Class C Motorhome
Achieving bliss on a rainy day is easy when you're in a Chateau. Every floor plan comes with a Dream Dinette® that's perfect for card or board games. Once the game is over, it's movie time. Pop some popcorn on the 2 or 3-burner gas cooktop, depending on your floor plan. The 32-inch TV in the living area provides the movie theater experience. If you'd rather get moving, there's plenty of legroom for workouts in this Class C RV.