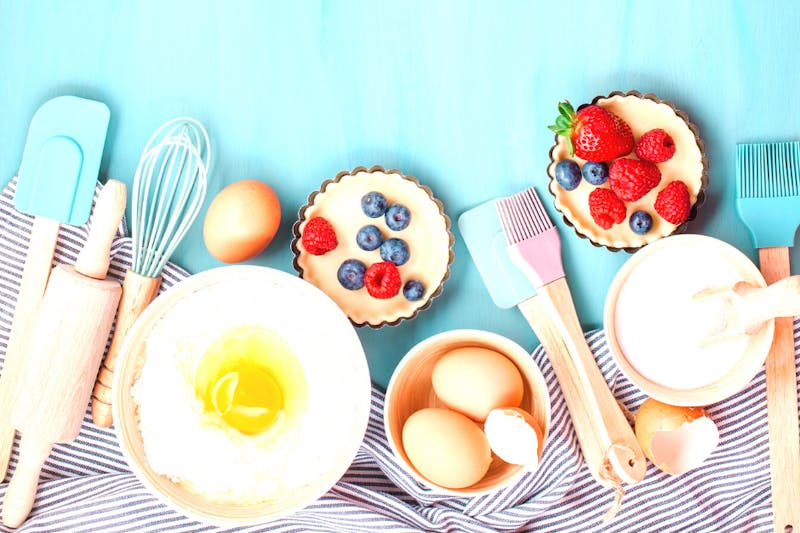 Quick Go-To RVing Recipes
With such a great kick start to summer, we thought we would share a few of our favorite simple camping recipes we make in our Thor Venetian during a weekend getaway.
A Weekend Getaway
This year, we found ourselves in the San Antonio area. Because we were there for only a couple of weeks for work, we didn't see much of the city. However, we were able to stumble upon the neatest little camping spot. Travis met a man who leases out his property along the Frio River. For anyone who isn't familiar with Texas, this is a favorite spot for locals. The river stays fairly cool all year round and is crystal clear thanks to the rocky base.
We thought we could use a mini-getaway and asked if he had a spot to park our rig. Turns out, not only did he have a site for our rig, but he had full hookups. So what comes next? Well, since our home-on-wheels was able to come with us, we thought we could extend an invitation to some friends to stay in the caboose. Yes, their little getaway cabin is a remodeled caboose.
This turned into one of my favorite "weekends" in quite some time! We were overlooking the river and Garner State Park. Cell service was almost non-existent. It rained for a portion of each day but that didn't stop us from spending ample time floating the river. With quite a high chance of rain, we stayed close to "our" section of the river and didn't float the entire way (floating the river is what many people come to do - to float down the whole river takes about three hours).

Although parts of the nearby city were closed as we were just shy of the busy season, we enjoyed the river to the fullest.

Easy Camping Recipes for Busy Days
With little getaways like these, we like to try and make meals as easy as possible. One of my favorite kitchen appliances is my Instant Pot. It allows for me to start it and set it aside. Plus, with the programmable start time, I can set it earlier in the day and walk away but come back to dinner when we're ready.
Jambalaya

Ingredients:
2 tablespoons of oil
1 package of sausage, sliced (our current favorite is Teton Waters Ranch)
1 - 2 boneless chicken breasts, cubed and precooked (great time to use any leftovers)
1/2 yellow onion, diced
1/2 green pepper, diced
3 green onions, diced
4 cloves garlic, minced
2 teaspoons cajun seasoning
1 teaspoon Italian seasoning
1/2 teaspoon salt
1 1/2 cups rice (we usually use brown rice)
1 can diced tomatoes (14.5 oz, undrained)
1 3/4 cups chicken broth
Using the sauté setting, add oil and cook sausages.
Add in the cooked chicken, onion, green pepper, green onions, and garlic. Cook for 2-3 minutes. Turn off saute mode.
Add in seasonings, rice, tomatoes, and broth. Stir together.
Place lid on and make sure the valve is turned to sealing.
Cook on manual high pressure for 5 minutes (10 if using brown rice).
Fluff together and serve.
Quick dinner tip: have all the vegetables already diced and ready to go.
Peppers and Sausage
Peppers and Sausage is one of our all-time favorites. We will frequently use this for busy days out or travel days as something quick.
Ingredients
1 package of sausage, sliced (again, we love Teton Waters Ranch)
1 tablespoon olive oil
1 green pepper
1 sweet pepper (we tend to use red)
1/2 yellow onion
3 cloves garlic
1 can diced tomatoes (14.5 oz, undrained)
1 1/2 tablespoons Italian seasoning
3/4 teaspoon salt
1 box of pasta (panini is our go-to)
Heat olive oil in a large skillet. Slice the sausage and cook until slightly browned. Add peppers, onions, and garlic. Cook until softened.
Add tomatoes and seasonings into a pan. Bring to a simmer and allow it to simmer for 10 (or so) minutes while noodles finish cooking.
Serve over pasta.
In addition to these quick meals, we love grilling burgers, hot dogs, and brats. Summertime is always perfect for these meals at the campsite!