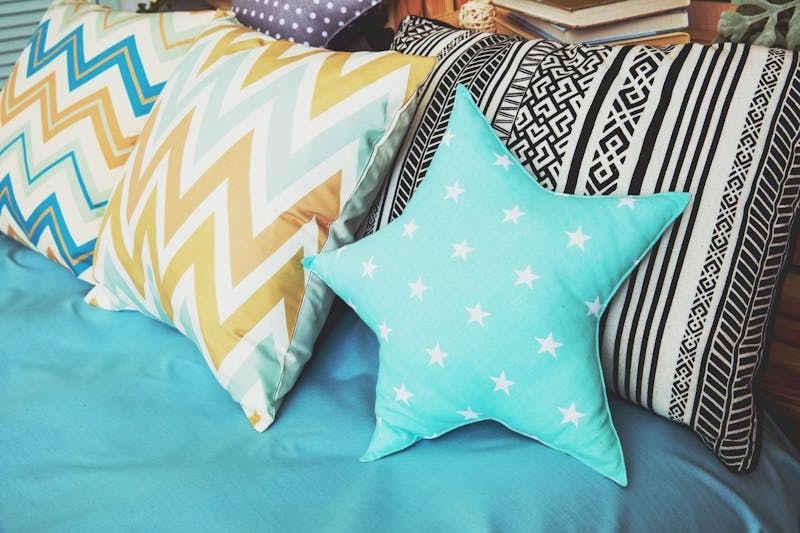 Motorhome Decorating Tips
Thor Motor Coaches come with gorgeous interiors that don't require any DIY renovations. Our designers handpick every unique fabric you see on the bedspreads, pillows and window treatments. Every trendy backsplash in the kitchen is carefully selected. When you pick your motorhome up from the dealer, the interior is already cohesive and picture-perfect - but, that doesn't mean you can't add a personal touch to your RV.
Add a Personal Touch to Your RV
The best motorhome decorating tip we can give you is to add a personal touch. It's fun to buy new things for your new motorhome, but nowhere feels like home without meaningful decor. For example, bring framed photos of good times with loved ones or an item that a loved one gifted to you. If you have children, there may be that one blanket or stuffed animal that's been around for a long time; don't leave it at home! It will give the Class A motorhome a personal touch and help little ones transition from a residential home to a home-on-wheels.
Add Some Greenery
There are so many reasons to add greenery to your space, even if it's artificial. But, let's start with the benefits of live plants. House plants remove toxins and refresh the air, really livening up the area and might even boost your mood. Also, it's fun to watch them grow, especially for kids. Some jokingly compare plants to pets because you have to feed (fertilize) them and give them water. You could even get plants that serve a double purpose, including basil or parsley. If you don't want the responsibility to maintain live plants, you can always get faux plants. Either way, plants look great and add texture to the Super C motorhome.
Add Texture with Decor Items
Texture is an important element in interior home décor. Not only does texture create visual interest, but it also gives the Class B+ motorhome some dimension. The beauty of this tip is that texture is implemented in so many different ways. It can come from little accents that incorporate the previous tips, like the picture frames with family photos or pots and vases to hold plants. There are throw pillows, blankets and rugs with unique patterns that provide pops of color and texture. Don't shy away from older accents; sometimes antiques have character and an aged look that adds value to the interior décor of your toy hauler.

RVs with Gorgeous Interiors to Make Your Own
Scope Class B Motorhome
This Class B motorhome is compact enough to take you to new heights and it already has gorgeous interiors for you to spruce up with our tips this week. Scope's "Miami" interior décor palette comes in warm tones with different textures to give your RV a welcoming, homey feel. The Tecnoform® S.p.A. Euro-style cabinetry has a nice curve for extra storage capacity and has a glossy "Miami Modern" style. The residential vinyl flooring gives the impression of wood flooring to make you feel right at home. All you need to do is give it a personal touch.
Quantum Class C Motorhome
With eight floor plans to choose from, you'll have no trouble finding a picture-perfect Quantum for the whole family. This Class C motorhome has two unique interior collections, so you can choose which one feels like home to you. "Luxury Collection™" comes with "Charcoal Diamond" palette and "Coastline Grey" cabinetry, while the "Cloud Nine" palette comes with "Carolina Cherry" cabinetry. Decorative glass inserts in the kitchen's overhead cabinet doors give Quantum that residential home look. Leatherette furniture is easy-to-clean, modern, and looks great with textured blankets and accent pillows.