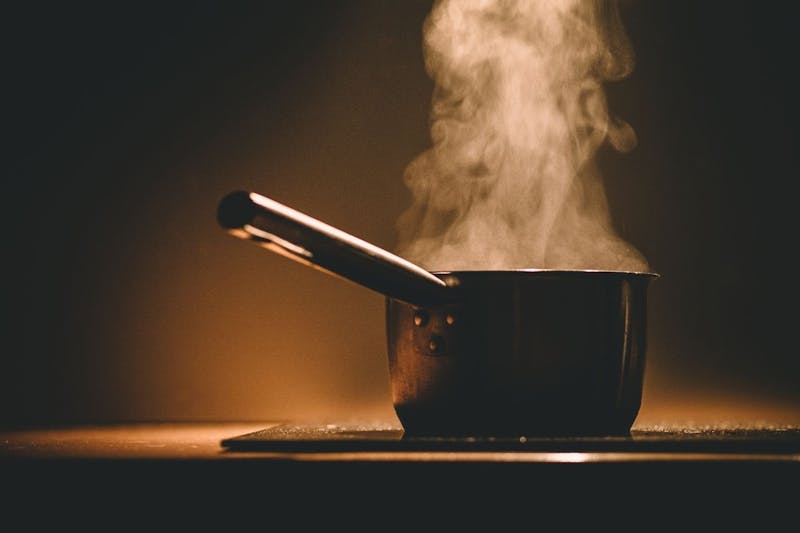 Induction Convection Perfection
Induction and convection cooking are not entirely new concepts. Still, many people do not understand what makes these methods of cooking so beneficial, especially as it pertains to RV life. Many Thor Motor Coach® motorhomes come standard with electric or gas with induction combination cooktops. Keep reading to learn about these benefits.
Let's start with the efficiency of cooking on an induction cooktop. When cooking on a traditional electric or gas cooktop in an RV, heat is lost along the sides of the pot or pan and also from around the base. This heat collects inside the RV, raising the internal temperature.
Induction cooking works by using magnetic induction to directly heat pots and pans and does not use burners, heating elements or open flames. This way of cooking is safer and more efficient since less heat is lost in the cooking process. Water can be heated to a boil in less than 60 seconds since only the pan is heated.
Convection Cooking in Your RV
Fast and efficient, the convection microwave uses up to 20% less energy than its conventional counterparts. Cook times are reduced as convection cooking relies on fans circulating air continuously around food. When cooking with convection, lower temperatures achieve the same cook results as traditional microwaves, further reducing energy.
Miramar® Class A RV
Miramar motorhomes feature stainless steel over-the-range convection microwaves in a luxury, residential-style kitchen. A twin burner electric induction cooktop is a standard feature found in all Miramar Class A motorhomes. Learn more about Miramar Class A motorhomes. 
Chateau® Class C motorhomes
Many combinations are available in the Chateau® Class C motorhomes. Select models feature a dual-burner gas cooktop with single induction cooktop. A convection microwave is available over-the-range on some models. Get them both on models 31E, 31Y and 31W. Learn more about Chateau Class C motorhomes. 
Vegas® RUV™
The Vegas RUV packs in a ton of upgrades in a modern and compact package. Every model comes standard with a combination gas and induction cooktop. Use one side as a gas burner with heat and splatter shield, and the other side as an induction top. The convection microwave oven is neatly built into the cabinet beneath the cooktop. Learn more about Vegas Class A motorhomes.