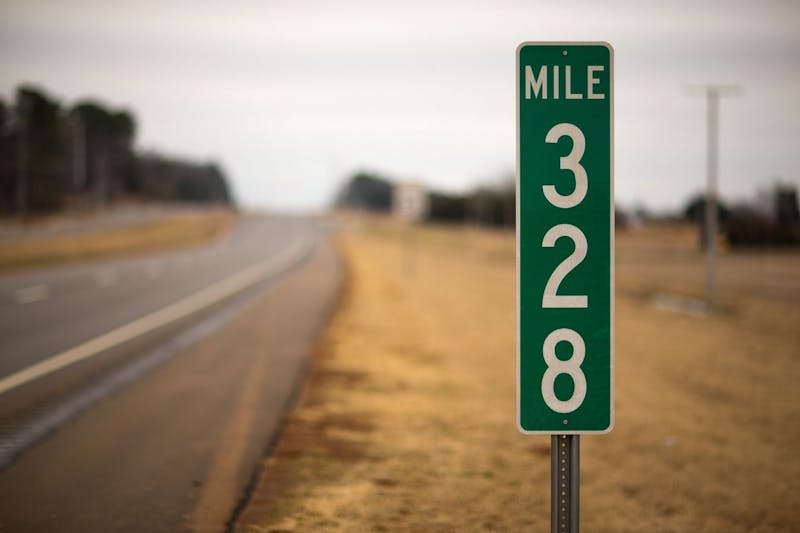 Highway Trivia Mile Markers
Ever wondered what those little green signs with numbers along the highway meant? Those are called mile markers and we'll explain the significance of them along with some fun highway trivia questions in this week's blog post.
Mile Markers are usually green with white numbers and the word Mile. These mile markers reflect how many miles from where the Interstate route entered the state you are traveling in. The numbers start at the state line in the south for North and South routes and in the west for East and West routes. They increase as you travel east or north and decrease as you travel west or south.
What do mile markers tell us?
Exactly where we are.
How far away your destination is.
Your location if you have to call for roadside assistance.
Most of us use GPS systems such as the high-tech radio with navigation featured in the Miramar® Class A. But if you're the type who likes to exercise your brain a little, you can use mile markers to determine how many more miles you have left to your destination.
Large touchscreen dash radio with Bluetooth®, navigation and satellite radio
Power roller shade on windshield
Power adjustable driver's seat
Who is the only manufacturer of RUVs? Thor Motor Coach! RUVs drive more like an SUV but with all the perks of having an RV. Click below to learn more about RUVs such as Axis® and enjoy our highway trivia questions!
Fog lights
Heated and remote exterior mirrors with side view cameras
Dash workstation with 110-volt and 12-volt outlets
What was the last state to adopt mile markers? (Answer below)
In most states, what is the distance between mile markers on major highways? (Answer below)
Where is the most photographed mile marker located? (Answer below)
Fun Mile Marker Facts:

Some states number Interstate exits with the mile marker so Exit 50 is close to mile 50.
In contrast, some states will number their exits in consecutive order and will not correspond to mile markers.
Mile markers used for other highways vary by state and even by county in some cases.
Not only was California was the last state in the country to adopt mile markers, exit numbers were not implemented until 2002.
The Florida Keys uses mileposts to mark points of interest or businesses along the Overseas Highway as part of the address.
Here are some fun facts about the Aria® Class A Diesel, all ready to rack up those miles… and mile markers!
Dual monitor set-up for touchscreen dash radio and back-up camera system
Tilt and telescoping steering wheel
Air horn
Answers:
1. California uses a postmile system on all its state highways, US routes and interstate highways. The postmile systems indicates the distance a route travels through individual counties instead of the state.
2. Most states now post mile markers every .2 to .1 miles as opposed to every mile when the system was first in use.
3. Key West is home to the most photographed mile marker – mile zero sign that begins US highway 1.