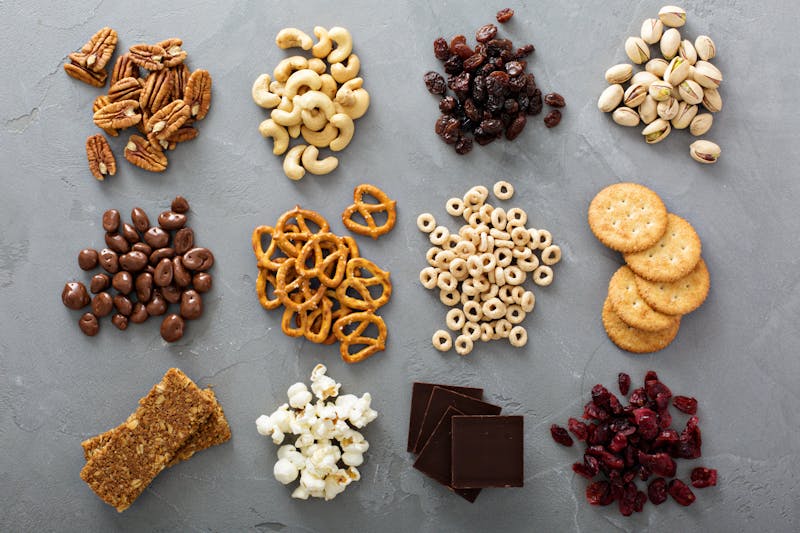 Healthy Road Trip Snacks
Who doesn't love a good road trip? They're often more affordable than driving and much more memorable. There's nothing like packing up the car (preferably an RV) and jamming to your favorite playlist while heading out on the open road.
However, road trips seem to give most of us the urge to snack. It can be challenging to indulge without feeling guilty. Still, snacking doesn't have to consist of sugary or salty products you'll regret eating later. There are healthier snack alternatives that are just as tasty and appetite-calming.
According to Wholefully and The Lean Green Bean, these are some of the most healthy road trip snacks everyone should try:
These are the best options for boredom snackers! They're stain-proof and the healthiest snacks on the list.
·         Baby carrots
·         Snap peas
·         Clementines
·         Grapes
·         Bananas
·         Apples
NOTE: Add ranch, hummus, or peanut butter if you don't like to eat your fruits and veggies plain!
These are very nutritious and filling options for snackers!
·         String cheese and other cheese slices
·         Hard-boiled eggs
·         Almonds and other nuts
·         Cheese crackers
·         Peanut butter and jelly sandwiches
·         Yogurt
These are some of the least healthy options on the list but equally good alternatives to typical junk food.
·         Applesauce squeezable pouches
·         Mini graham crackers
·         Cheerios™ cereal
·         Dark chocolate
·         Granola bars
·         Plain popcorn
·         Fruit snacks
·         Dried fruit
·         Pretzels
Water is always the best choice, but here are some other alternatives that will quench your thirst.
·         Coconut water
·         Low sugar juice
·         Naturally sweetened sodas
Compass® AWD Class B+ Motorhome
Compass AWD is designed to be easy to live in and drive. Whether you travel on weekends or live in your RV full-time, this versatile Class B+ RV will make you feel right at home. The kitchen features pressed laminate countertops that make for the perfect snack preparation station. There's also a two-burner gas cooktop with a glass cover, convection microwave, and refrigerator available in every floor plan for meals on the go.
Chateau® Class C Motorhome 
When you're away from home, you miss certain things. Chateau gets it. That is why this RV has all the features you need when traveling. The kitchen in this Class C motorhome includes a gas cooktop, double-door refrigerator, and a stainless-steel sink with a pull-down sprayer. Some models offer a flip-up countertop extension and a pantry perfect for storing all your delicious snacks.
What are your favorite road trip snacks?
Be sure to use #tmchappycamper when posting photos or send them to our happy camper line at 574-584-2074 for the chance to be featured on our social media pages!