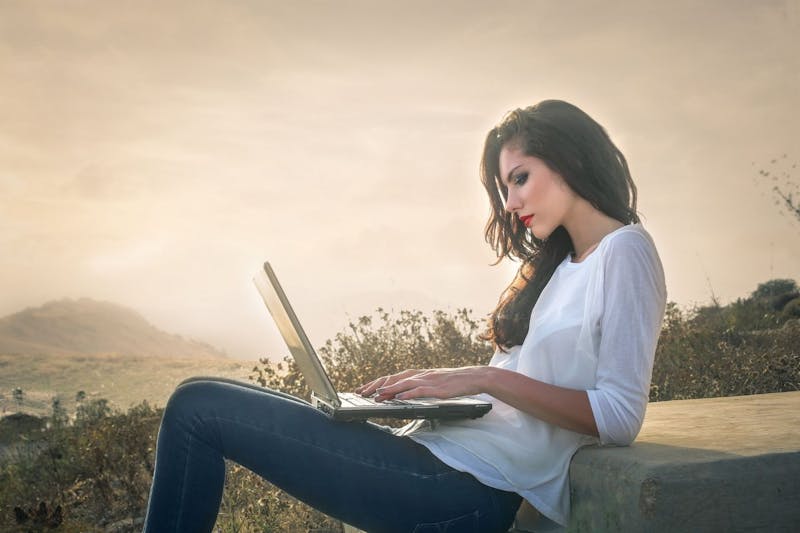 Go Remote Without Losing Touch
It's time to let your wanderlust-filled heart guide you off the grid. You want to get off the beaten path and there hasn't been a better time to socially and physically distance yourself from the crowds. While you can escape congested areas, there's no escaping most daily tasks that require going online, whether you're working from home, searching for the latest news updates or checking up on loved ones. Here's how you can go remote without losing touch.
Winegard Connect
Winegard® ConnecT™ WiFi extender and 4G hotspot will be your passageway to the digital world. When you're living full time in your motorhome, taking a long-term or weekend vacation and especially while living through a pandemic, internet access isn't a luxury, it's a necessity. Bills must be paid, company conference calls must go on and vital news updates must be heard.
WiFi extender in your RV
If your shelter-in-place is your RV parked at a campground, you may have been promised free WiFi; however, that doesn't always mean you'll get the speed and signal strength that you need. Luckily, your Winegard Connect is a WiFi extender, which works exactly how it sounds. The high beam antennas rebroadcast the WiFi and extend it to areas where the signal is weak to boost performance.
RV 4G hotspot
If you're taking physical distancing to a new level and decided to take the road less traveled to boondock wherever you see fit, don't worry, your Winegard Connect has you covered, too. 4G hotspot capabilities mean you'll have a wireless signal even if you don't have an internet connection. Dry camping is the perfect avenue to stay connected without compromising your health, relationships or ability to communicate with work or hear from officials for guidelines and updates.
Class A RV
Every one of our Class A motorhomes comes equipped with Winegard Connect, but the Hurricane® would make the perfect shelter-in-place for those working with the family home. The dash workstation with 110-volt and 12-volt outlets will keep your devices charged so you'll never miss a conference call. Meanwhile, when your kids are done with e-learning for the day, they can go outside to sing and dance along with their favorite show on the 32-inch TV with soundbar and radio. Your four-legged family member can be their companion, thanks to the Pet-Link™ Multi-Purpose Tie-Down.
Mercedes Benz Sprinter RV
If you're looking for a more compact place to quarantine, with the amenities of a Class A RV, our Mercedes-Benz® Sprinters would be perfect for you. The Delano® will take you off the beaten path without a sweat, as it comes equipped with safety features like brake-assist, lane-keeping assist, distance regulator and much more. Join the video chat with your favorite device to check up on your friends at the large Dream Dinette®. Swivel the captain's chairs around and get up-to-date with the latest news updates on your interior TV. 


Get this - the Thor Motor Coach team makes connecting your Winegard Connect and beginning your remote journey in your motorhome even easier. Our YouTube channel provides all kinds of helpful tips, tricks, recipes and troubleshooting videos, including How to Connect your Winegard Connect. There's no better time than now; unleash your inner wanderlust.