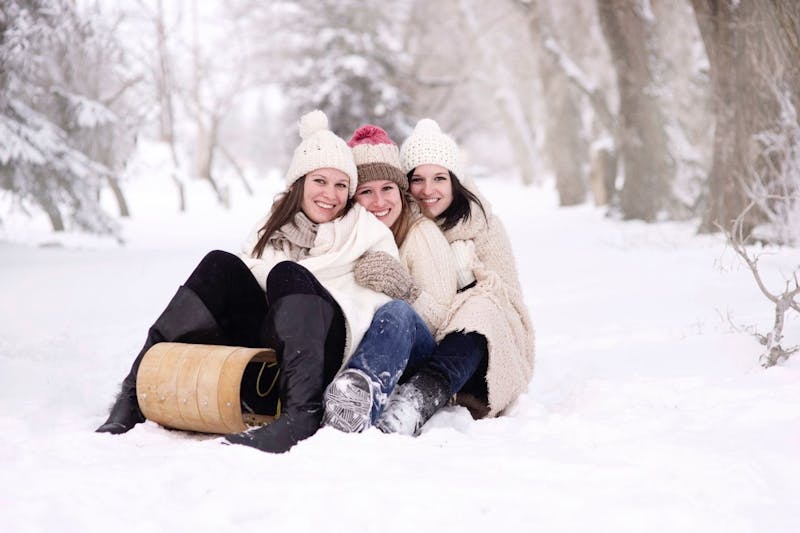 Getting Ready for Winter in Your RV
Did you know that your motorhome can be an asset throughout the entire year? Although most people use their gas or diesel RV for activities in warm weather, winter adventures can be just as much fun. The key is to make sure your class A or class C motorhome is appropriately prepared for the unique demands of a winter getaway.

Most RVs are already designed for travel in any weather. These motorhomes are fully equipped with enough insulation and heating power to keep you warm and safe at any temperature. However, in order to keep yourself in exquisite comfort during a trip in your toy hauler, there are still several tips to keep in mind.

First, before you take your diesel or gas RV for a winter excursion, make sure you acquaint yourself with the water systems in your RUV. For example, your fresh water hose should be managed carefully during winter hookups. Never leave the hose connected to the water source in order to prevent freezing. You should also make sure that these hoses stay off the ground when you are parked in order to keep them as warm as possible. If you intend to travel frequently in the winter, you can upgrade the water hose in your class C or class A motorhome to a heated alternative. This can prevent freezing issues entirely.

Similarly, you may need to pay special attention to your water tank. In some RVs, these tanks are located in an exposed location, which can make them susceptible to freezing. The best way to combat this is to use a space heater nearby. This keeps the interior of your motorhome warm while ensuring that no freezing occurs. You may also consider using a space heater near your refrigerator. This may seem strange at first, but if your fridge has an ice function, there is an interior water hose. This hose can burst if the temperature gets too cold.

You should also do basic maintenance on your RV in order to stay safe and comfortable during the winter. The ceiling vents should be checked and cleaned. Moreover, look for any cracks in these areas that allow heat to escape. This should also be done for the windows. If your class A toy hauler is freshly caulked, you can minimize heat loss at key access points. This not only makes your gas or diesel RV more efficient, but it can make your winter adventures more cozy.

Other preparations include an investment in the right supplies. You will go through a lot of propane during the winter, which is why you should have plenty available. Certain upgrades can be a critical investment. An engine block heater can make your heating system more efficient, and specialized windows can add superior insulation. Other valuable items for winter travel in your RUV may include extra blankets, tire chains, a weather radio, solar chargers, a generator and more.

As you prepare your class A or class C motorhome for winter travel, you are sure to be pleasantly surprised. When you travel in a Thor Motor Coach, many winter upgrades are already included. Visit your local dealer to learn more about your Thor Motor Coach today.