Work and Adventure DO Go Hand in Hand...
April 6, 2020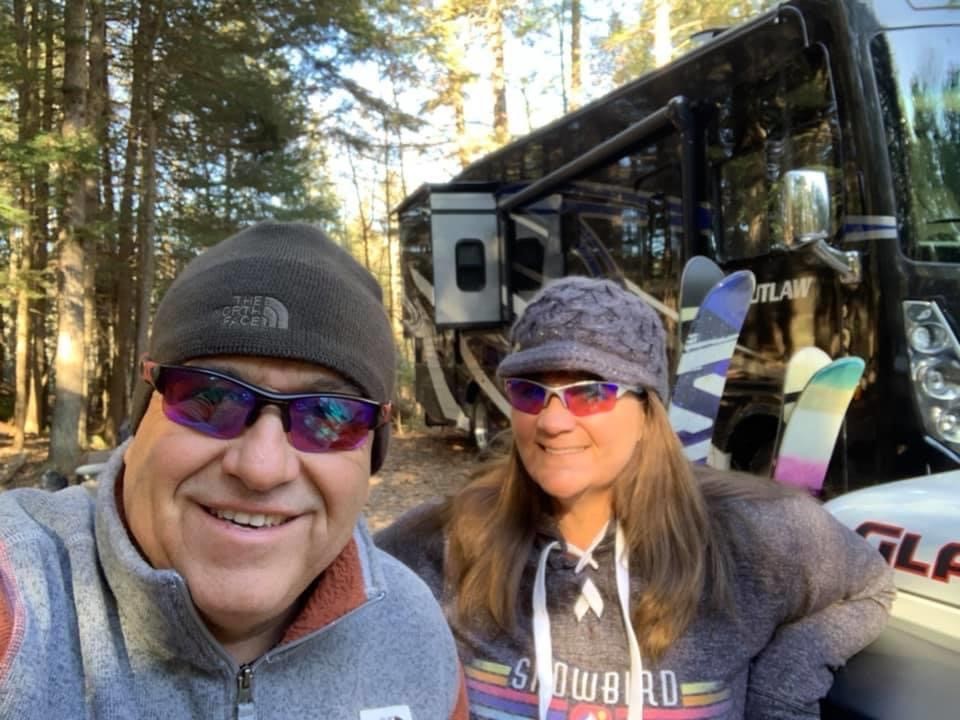 The Joys of Working and Adventuring in an RV.
As many of us get on the "work from home" bandwagon, one of Thor Motor Coach's Outlaw owners, Phil Ventresca, embodies all that "Mobility in the Workforce" can and should be. Running his 27 year old global management consulting businesses from his Thor Motor Coach Outlaw, Phil LIVES the saying, "The joy is in the journey." He describes it this way, "I had the house on the hill, but since my wife Toni and I started living, working, traveling and adventuring full-time in our RV, I can honestly say we have never been more satisfied with the purpose of our lives." You can see that in picture after picture after picture of their travels.

At 55-years-old, Phil has always been drawn to a life of wanderlust. He is a commercially rated pilot, motorcycle enthusiast, backcountry skier, and an offshore yachtsman. He and Toni have also been RVing for 25 years. Then 5 years ago, they decided to sell their home to become full-timers.
"When we became empty-nesters, we decided to leave the nest," Phil laughs. He remembers the reaction of his grown daughter, Michelle, when he told her of their plan. "Wait! What?" He was surprised she was shocked, given the fact that as a little girl, she had grown up on a boat. Once she came home to retrieve many years of collectible Barbies, she came around to his way of thinking.
Like many others, Phil leads his very successful businesses from the road saying it takes some planning and you have to be smart. "You have to have your technology in place," he says. "I have a satellite phone in case I need to have an unexpected teleconference and I'm out in the middle of the desert. Always have a backup plan."  He conducts most meetings from his coach and plans to be there in person when necessary. Phil goes on to credit his team who are seasoned executives, for helping to make the process much easier.  Being on the road provides the perfect balance of separation to ensure he holds true to the entrepreneurial belief, that a good entrepreneur creates opportunities for others, not jobs for themselves. 



"Enjoy what you do or don't do it and be true to your belief system. The reality is that by experiencing the multitude of cultures you cross along the journey makes you an even better leader," Phil explains.

The key to his success he says, on all fronts, is adopting a philosophy he has coined "life integration" and he has written professionally about it.  Unlike "work/life balance" where life is fragmented and the two sides compete with one another, Phil coaches his clients in life integration. Simply put, he says, "Enjoy what you do or don't do it and be true to your belief system. The reality is that by experiencing the multitude of cultures you cross along the journey makes you an even better leader."
So on any given day, Phil can go from a conference call with a global client to riding his motorcycle without much transition time and without giving it a second thought, and he encourages his employees to do the same. He works hard and plays hard giving his best to his clients without neglecting his family and his own needs. He says in his RV, he can balance it all better. "It affords you the ability to keep a purposeful life, to be able to maintain your interactivity and experiences, and people you value."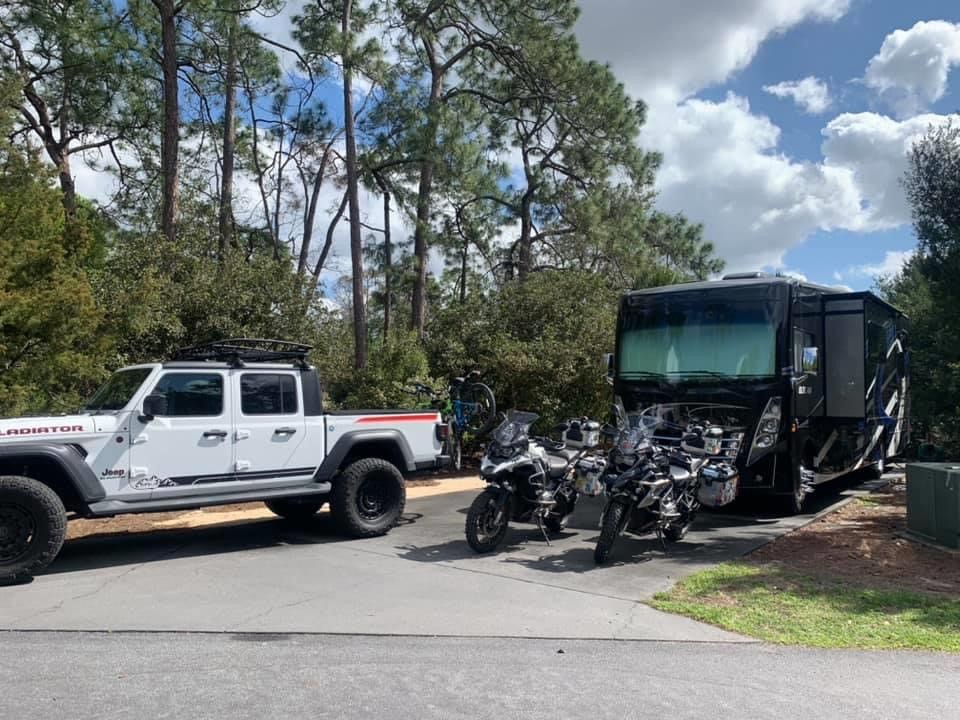 Why did Phil choose the Outlaw?  "I buy things for mission, functionality, and reliability and Thor Motor Coach's Outlaw has been all of that for me," Phil says. "I wanted to bring my motorcycles with me and tow the Jeep, and I was initially drawn to the floor plan. I should also add, the Thor Motor Coach family has always been behind us, from customer service to dealers, they have always been there to support my needs."  "Additionally," he says, "knowing that Thor builds on some of the best chassis in the world, it is always easy to find a MB, Ford, or Freightliner service center.   In order to secure this type of lifestyle, you must have a dependable platform to build it upon."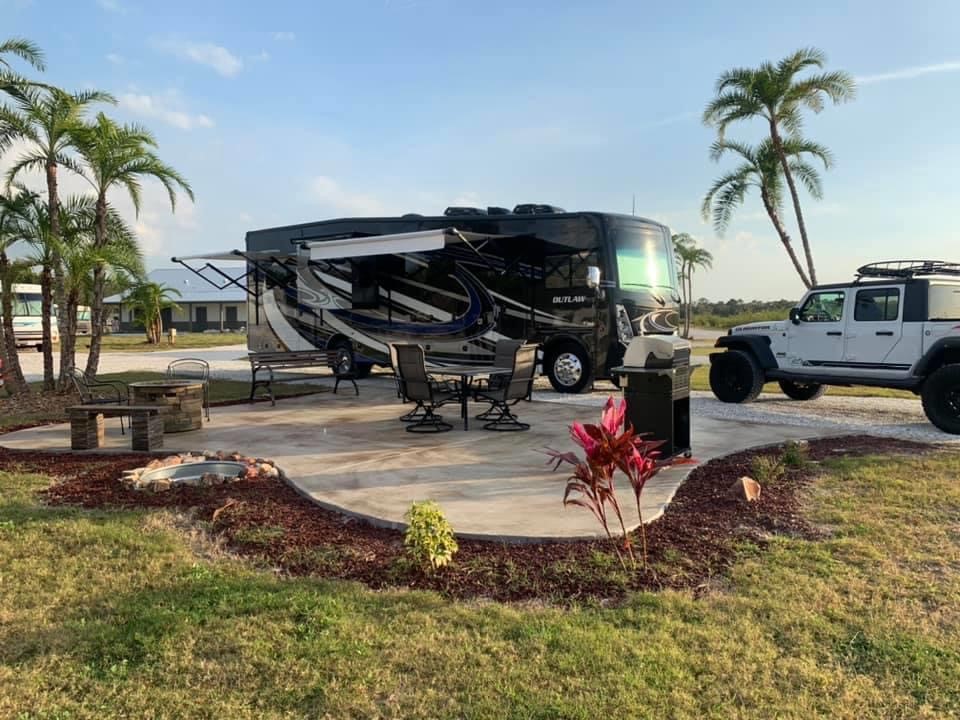 One of the aspects he and Toni have loved the most about their Outlaw is their ability to entertain with it. Not a weekend goes by that they are not cooking up a storm on the grill and their smoker with a crowd around their Outlaw, catching up with old friends or making new ones.  "Some people call it a nomadic lifestyle," Phil says, "but it allows you to extend friendships to a level that a person in a house can't appreciate."