Winterizing Your RV
November 17, 2020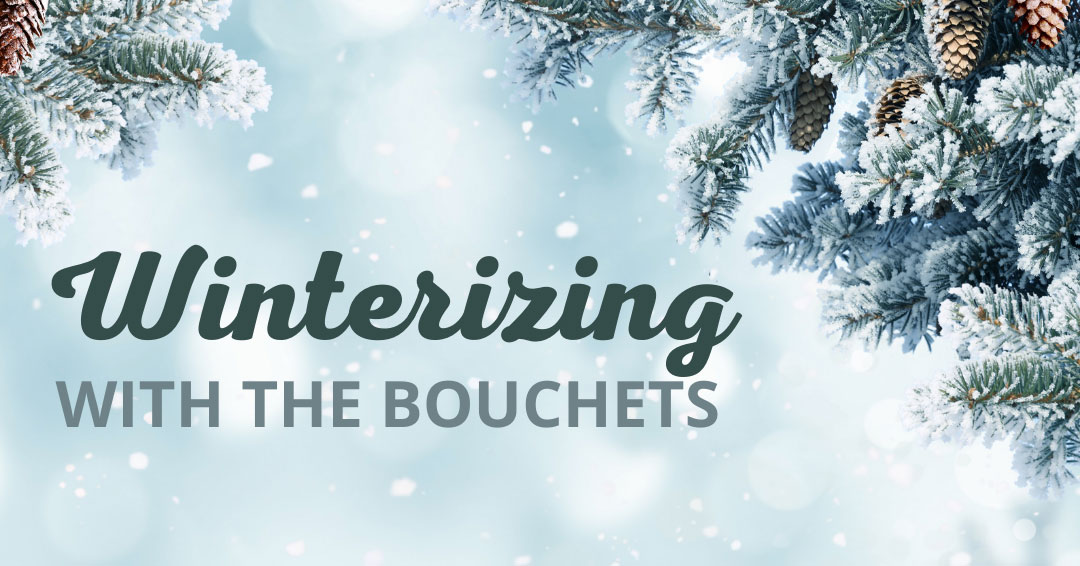 by Vanessa Bouchet


When it comes to winterizing, it is always a sad weekend for us as this means we have to tuck the RV in for the Ohio winter and say goodbye until April of the following year. For us, our time of winterization is the last week in November through mid-April. We always take a final trip of the year for Thanksgiving to The Outer Banks of North Carolina. Since we live in Ohio, between October and November, we usually need to run heaters in the RV to prevent the water lines from freezing, not having to winterize the RV twice. There are three main points of winterization to think about: 1. Emptying the Tanks, 2. Removing all items and Cleaning, and 3. Covering and/or Storage. I will go into detail for each of these issues further in this article.
Emptying the Tanks
If you are preparing to winterize your RV for the season, one of the first things to do is empty all of the tanks to prevent freeze. If you have not emptied the black tank before returning to your home base, you will need to find a dumpsite to dispose of the waste. Assuming that you have drained the black tank, you can move on to the grey tank. The greywater will run through the hose for waste and clean out any "residual waste" that might be lingering. Finally is the fresh water tank. I will be explaining how to winterize a tankless water heater RV. If your RV has a water heater with a tank, you will need to consider learning about the bypass valves for this.
To empty the fresh water tank, you must first know where your low-level valves are on your RV. If you are new to the RV lifestyle, it might be a good idea to reach out to a more seasoned camper or dealership to help you locate this item. The low-level valve is the lowest point in the RV from which you can empty water. Our Quantum's low-level valve is located in the "utility area" of the RV, under the bed. First, you need to drain the water from the fresh water tank. The second step is to get the water out of the city water line hook up. To do this, you need to hook up a blow out valve to the city water hook up outside of the RV. You need a blow-out valve (purchased on Amazon for under $20) with a quick connection for an air compressor. The air compressor should not contain oil, so you will need an oil-less electric air compressor, which only goes to 30 PSI maximum.  Most air compressors are adjustable; however, you do not want to go above 30 PSI as there is a risk of damaging the valves or water lines if you are above 30 PSI.
At this time, you go into your RV and open all valves (the sinks, shower, toilet, outside shower) one by one to get all the water out. The last valve you will open is the lowest level valve until nothing but air comes out of the lines. You can pump RV Winterizing Anti-Freeze into the line; however, we do not do this because there is no water left in the lines. An important thing to remember is this MUST BE RV specific anti-freeze. One vital trick to winterizing is to pour some of the RV specific anti-freeze down the drain of the sink and shower and into the toilet bowl (let it sit in the bowl, not down the drain) to prevent freeze up in the trap of the drains. Many people forget about this part, which could lead to issues when ready to re-open next season. Finally, drain the grey water tank one last time.
The last consideration is to remove the showerheads and bring them into the house and leave all valves open. If you have an internal water filter, you will want to remove this and drain the filter. It is also an excellent time to do the maintenance and change the water filter to be ready for next season.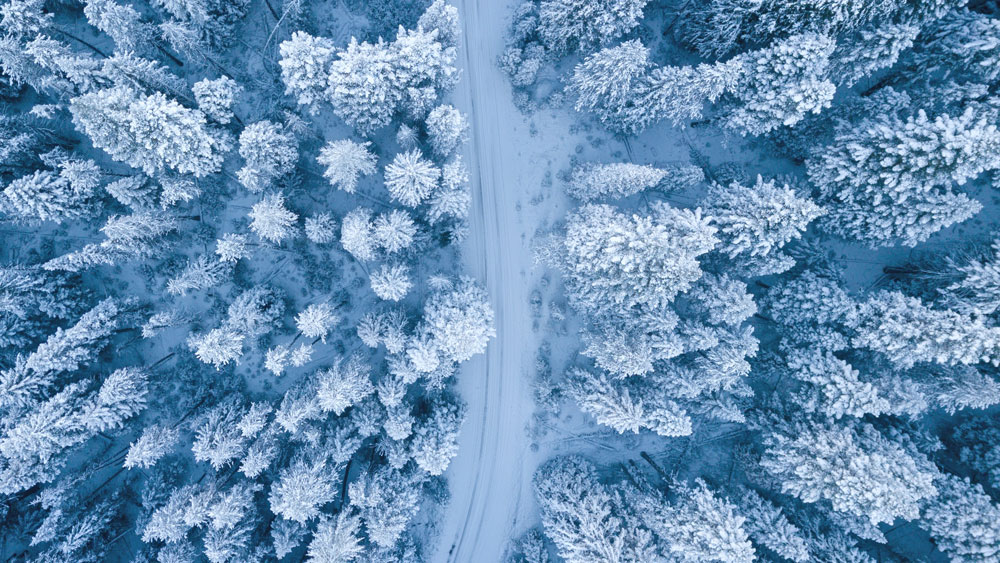 Removing all food items and supplies
When preparing to winterize, it is vital to remove all RV food items, including cooking sprays and spices, to prevent critters from snacking during the winter. It is also an excellent time to remove all bedding and towels to clean and refresh those items during winter. The last thing to consider is doing a good round of Cleaning, including cleaning windows, floors, and counter space so that when you are preparing for your first trip of next season, you won't have to clean first.
Another good idea before storing your RV for the winter? Cover all of your exhaust and vent openings to prevent rodents and critters from getting in and making a nest.
Covering it/Storage
The last step of winterizing is to do one of two things, either cover your RV or pay for storage at an indoor location (this can run about $90 a month). You can get an RV cover on Amazon for a reasonable price. Covering the RV can be a bit of a challenge as you have to get a heavy covering onto the roof of your RV. Safety is essential, and I would always recommend a spotter to keep an eye out while you are on the roof. The covers are simple enough to install, usually consisting of unrolling the cover and draping it over the sides, from and back of the RV. Our cover has straps that go under the RV to secure the cover and prevent flapping.
Following these simple steps will prevent costly repairs and headaches when ready to re-open for the season.
New to RVing? Check out our free RVing How-To Guide. 
Questions? Comments? Contact our Coach Link Sales Advisor.

Are you searching for local inventory? We offer a convenient Dealer Locator.