Winter Holidays in an RV
December 10, 2020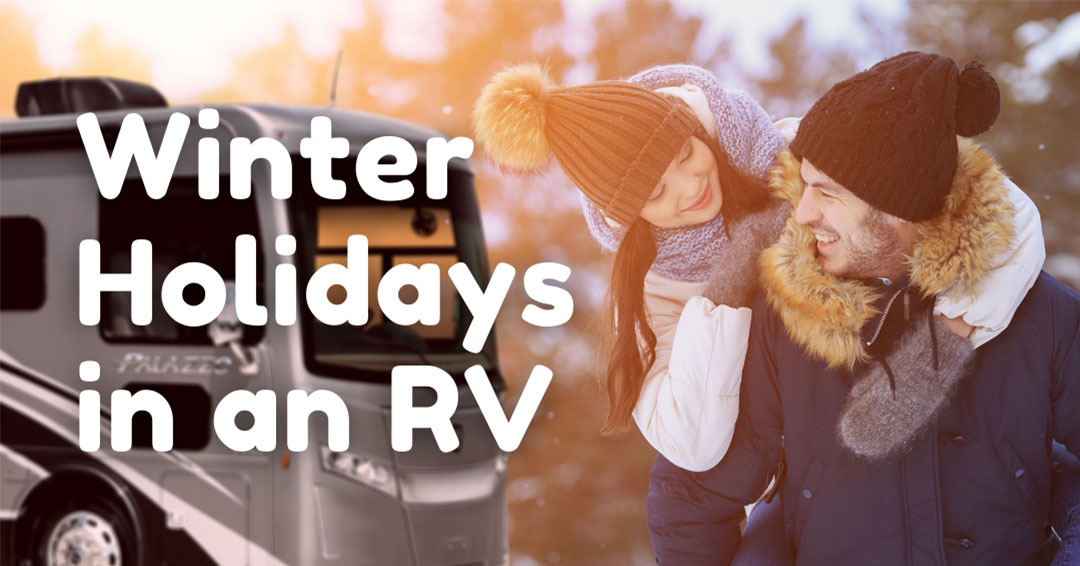 Winter - it's a special time of the year. It's the season filled with snow, smiles and spending time with your loved ones. Whether it's your family's Hanukkah, Christmas, Kwanzaa, any other spiritual holiday or simply a time of the year you dedicate to your loved ones, you can do it in your Thor Motor Coach. Continue to read our best tips for spending winter holidays in your RV.
Choose a family-friendly location
Although you may not get to see all of your loved ones this holiday season, you and your little ones can enjoy each other's company wherever your hearts desire, thanks to your Class A RV. As the safest way to travel during COVID-19, you and your immediate family members can get to your destination while staying socially distanced from others. Just make sure you choose a location that the whole family will enjoy, whether that's relaxing near the beach or hitting the slopes. 
Make a plan for your meals
No matter which winter holiday you're celebrating, odds are you'll be making a traditional meal. Unlike most hotels, you have your very own kitchen in your Class C motorhome, which means you won't have to go without your favorite family recipe. Create a list with everything you need and double-check your inventory before you leave. For all of the meals in between, you can check out our Mobile Meal videos on our YouTube channel for inspiration. 




Pack for activities
Indoor Activities:
Winter holidays are the perfect time to learn a variety of card games and play board game classics right from the comfort of your camper van. Of course, which games you choose will depend on your fellow travelers' ages, so make sure you get their input too. If you want a night of relaxation, there's something about putting on a classic film while drinking a cup of hot chocolate that feels simple yet special - and don't forget the mini marshmallows!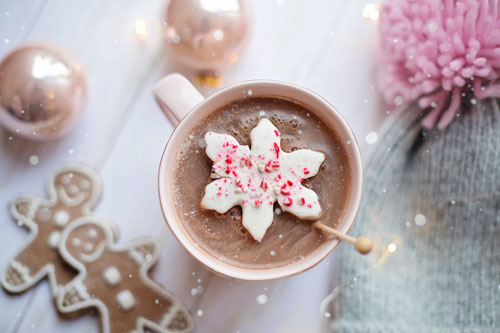 Outdoor Activities: 
If you want to get in the winter holiday spirit, you must've picked a location with a bunch of snowfall! Since you have a Super C RV, it was a comfortable ride. Now, it's time to enjoy your winter activity of choice, whether it's snowboarding, skiing, ice skating, or sledding with the little ones. You can even make a snowman on your campsite.

Perfect motorhomes for your winter traditions
Axis Class A RUV
If you're looking for a small Class A motorhome that's filled with all of the amenities you love, you've found it in Axis. You can make that tradition-rich dish that you enjoy every year for the winter holidays right in your RUV's kitchen. You have a two-burner gas cooktop with an electric start, a convection microwave and a flip-up countertop extension, which provides plenty of space for your Mobile Meal. At the end of the home-cooked meal, you can settle in with your favorite movie in the living room.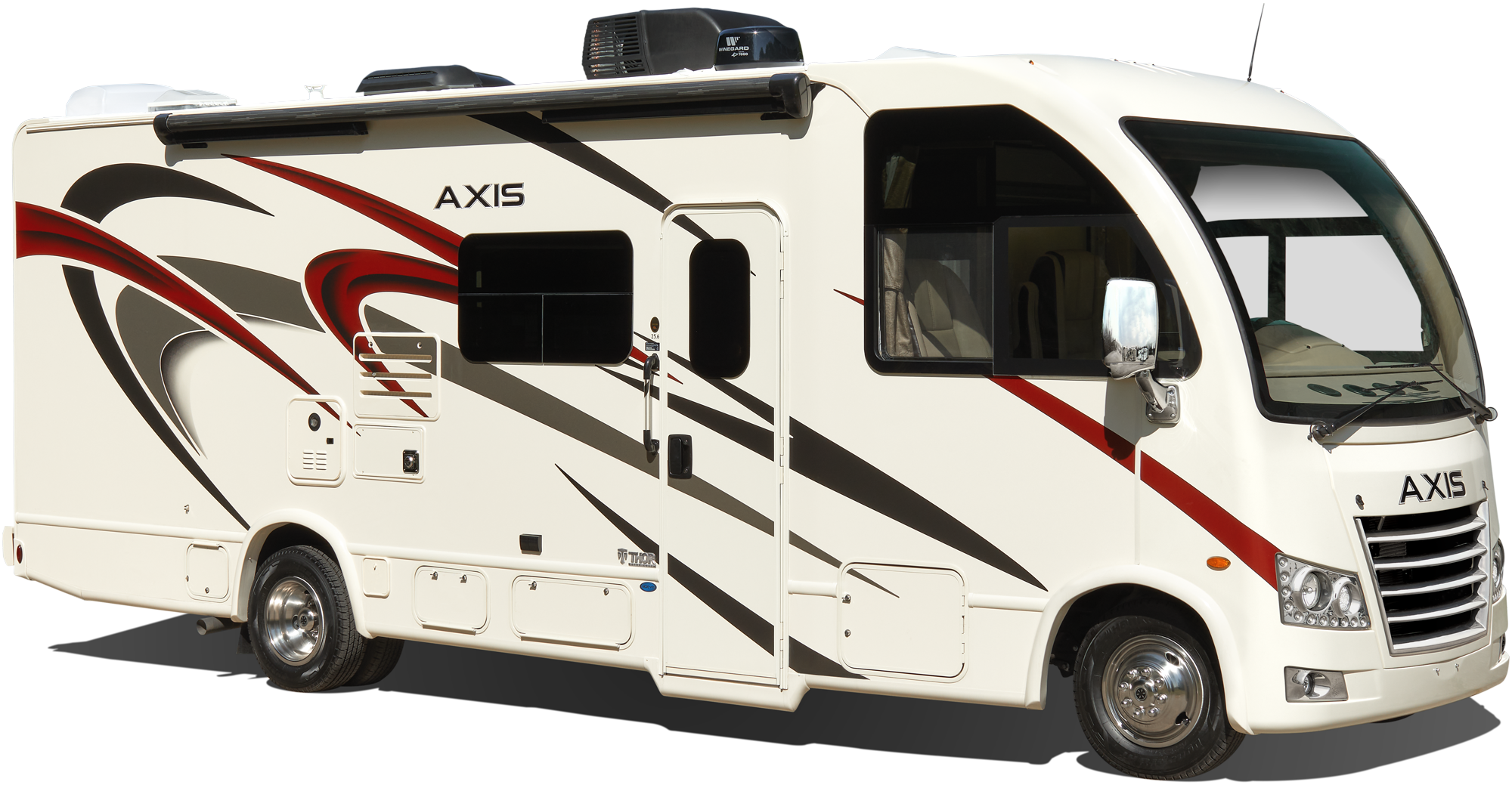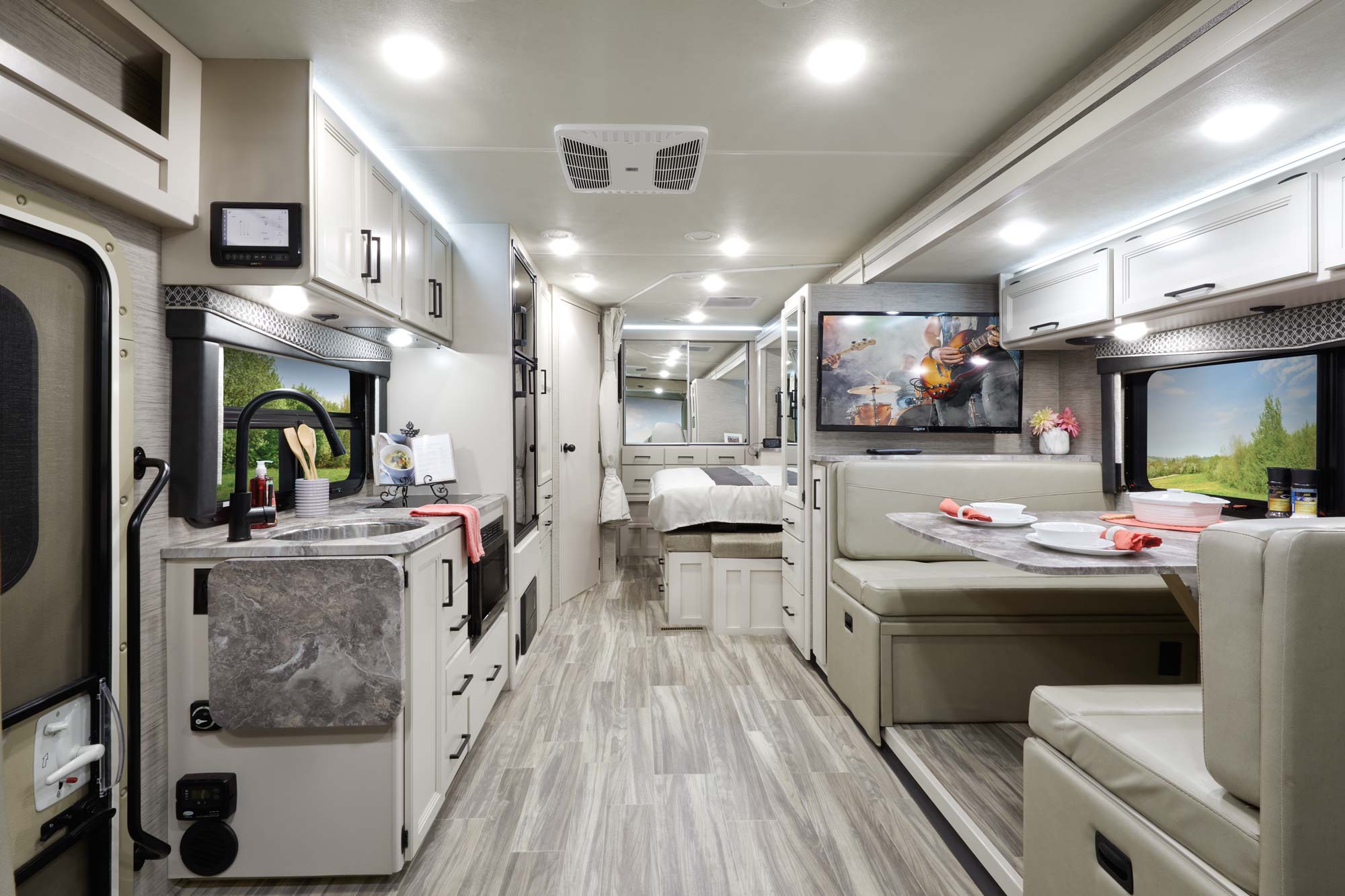 Axis | Santa Rosa HD-Max® | Color Options                    25.6 Floor Plan | Home Collection™ | Gallery

Palazzo Class A Diesel RV
Want a large and in-charge Class A diesel pusher to get you to your winter holiday destination? Look no further - Palazzo is here. With Air-Ride™ suspension and a 10-inch dash radio with navigation, Bluetooth and SiriusXM, you can enjoy a stress-free ride. Plus, you will have plenty of room to back for all of your favorite winter sports in the basement pass-through storage, regardless of your floor plan.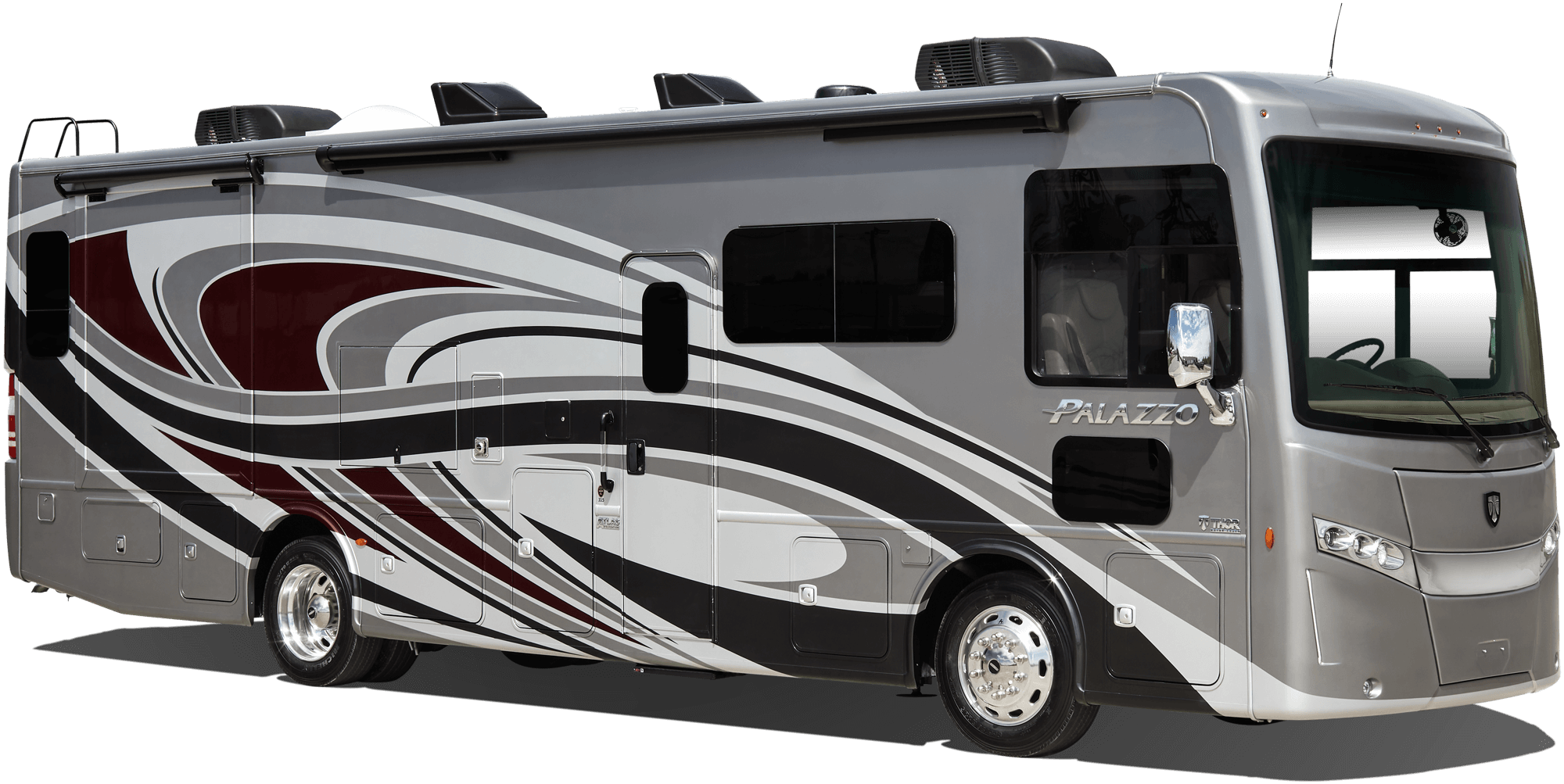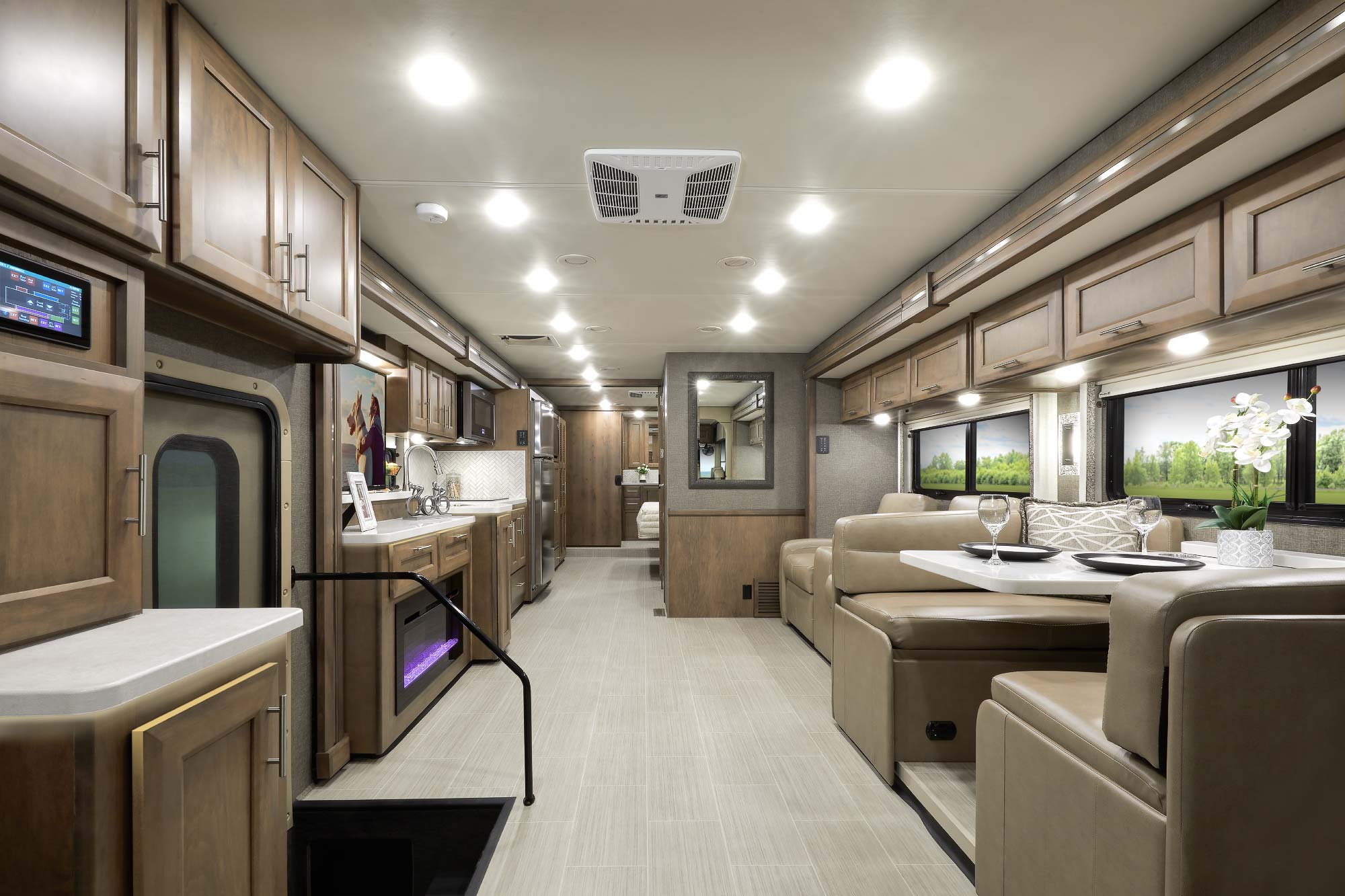 Palazzo | Oakmont | Color Options                                  37.5 Floor Plan | Sorrento | Gallery

New to RVing? Check out our free RVing How-To Guide. 
Questions? Comments? Contact our Coach Link Sales Advisor.

Are you searching for local inventory? We offer a convenient Dealer Locator.