Tips for Financing an RV
December 22, 2020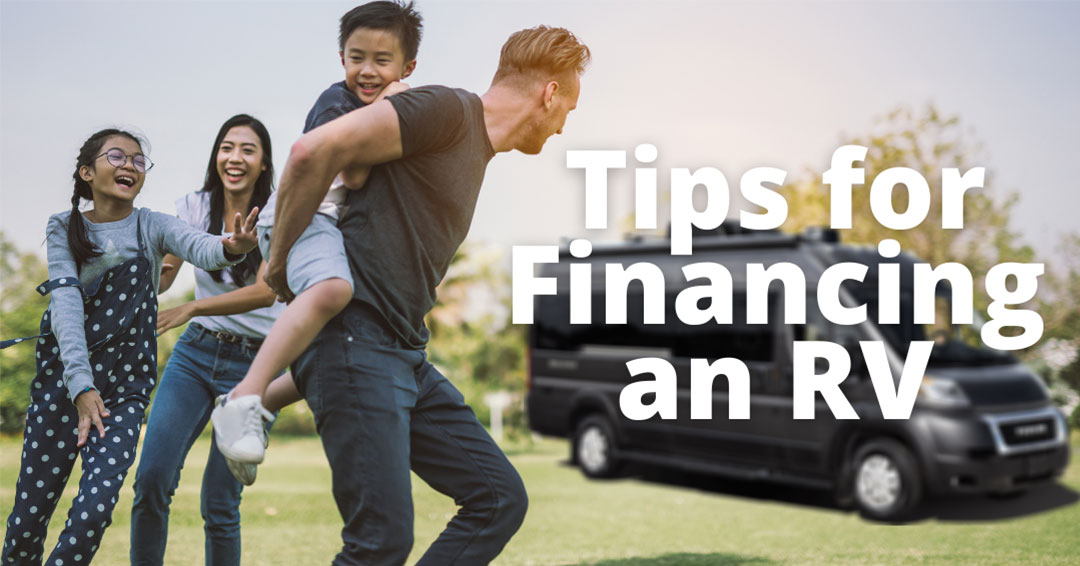 A motorhome is on your wishlist this holiday season and we're here to help! We can't put in a sleigh and have it gift-wrapped under your tree, but we can help you understand the first step to Thor Motor Coach ownership, financing.
Set a budget and save.
Once you find an RV that fits you, your lifestyle and your family, you'll need to find out what you can afford. Sit down and discuss your budget ahead of time, outside of your ordinary household expenses. Consider all of the recurring costs, including maintenance, insurance, fuel, storage, campsites and, of course, the monthly payment for your Class A motorhome. Call your bank to see how much you can afford and how much you're able to borrow. Feel free to share your budget with your "wheel-estate agent," (your local dealer) for a smoother process. You'll then want to save for a down payment to keep your monthly installments within your budget.
Check your credit score.
Much like a loan for a house or car, you will need a high credit score to keep your interest rate low. Your best bet will be a score in the mid-700s or higher to secure a reasonable rate for your Class C RV. Your income to debt ratio impacts your score, which means it may need to improve before taking out a loan. If your credit score is fair, you can improve it when you pay bills on time, pay off debt and keep balances low on credit cards, to name a few. Unfortunately, improving your score may take a while, so it's best to plan ahead if you have a motorhome on your wishlist.
Compare lenders.
Before signing anything, shop around for the best deals, as your interest rate is dependent on your credit history. It's important to remember that, on average, RV loans are 15 years or 180 months; however, your lender may extend your terms to 20 years or 240 months for loans that are $50,000 or more on qualified collateral. Take the time to compare lenders for your Class B van to save thousands on your loan over time. Inquire with banks, your local dealer, credit unions and search online. As you search for a lender to work with, don't be afraid to negotiate - they want your business as much as you would like theirs.
Still searching for the motorhome made to fit you?
Let's go back to square one: finding a motorhome that's made to fit you. If you're still in your search, here are some recommendations that make for the perfect home away from home.
Hurricane Class A Motorhome
Built on the Ford F-53 chassis, Hurricane provides a smooth ride to any destination. This Class A motorhome has luxuries that will make you forget you're on the road. Winegard ConnecT 2.0 works as a WiFi extender and 4G hotspot for connectivity on the road to send work emails, video chat with loved ones, and watch your favorite team's game live on TV. There are plenty of sleeping options for large families, including a King-size bed and a drop-down overhead bunk. Plus, your pet can come along for the ride and enjoy the Bird's Eye Window, Pet-Link multi-purpose tie-down and easy to clean vinyl flooring.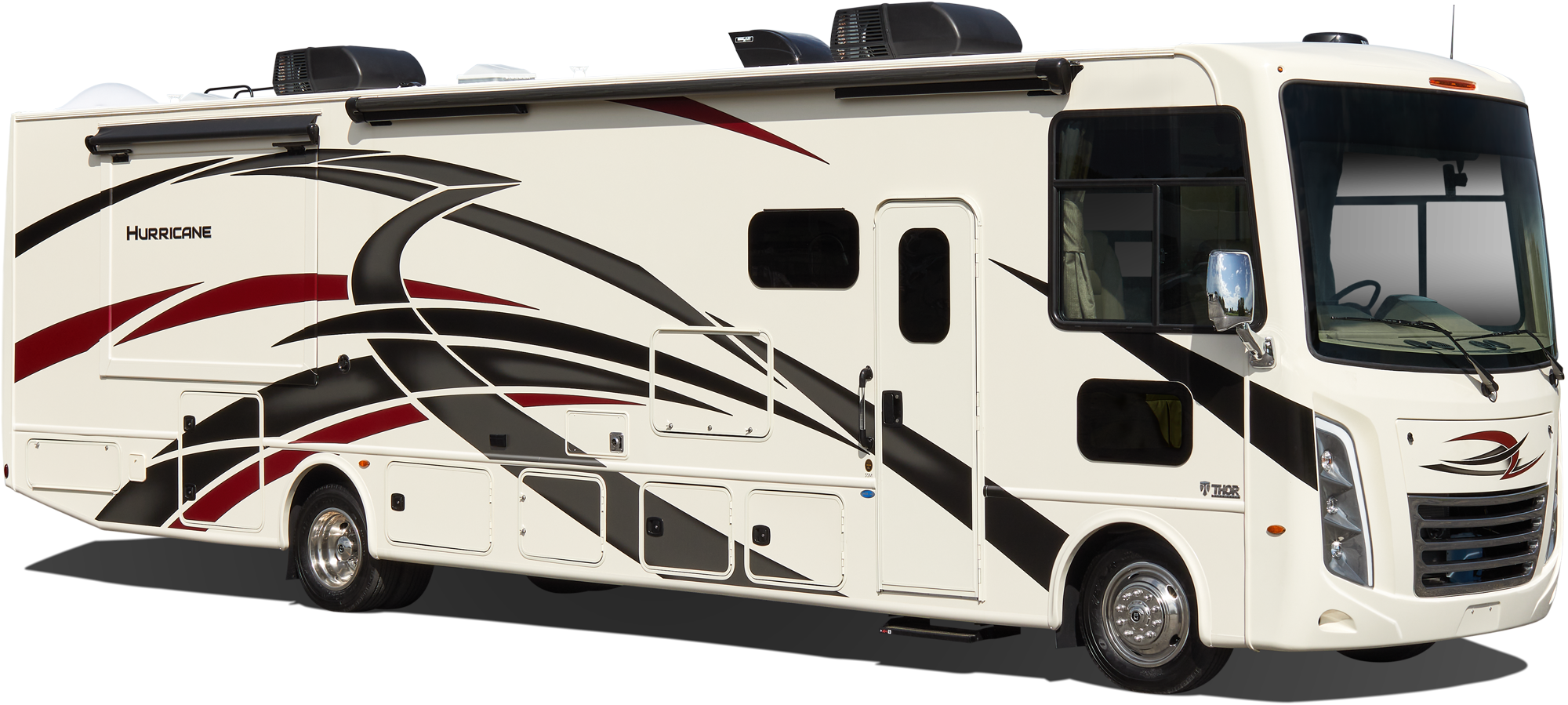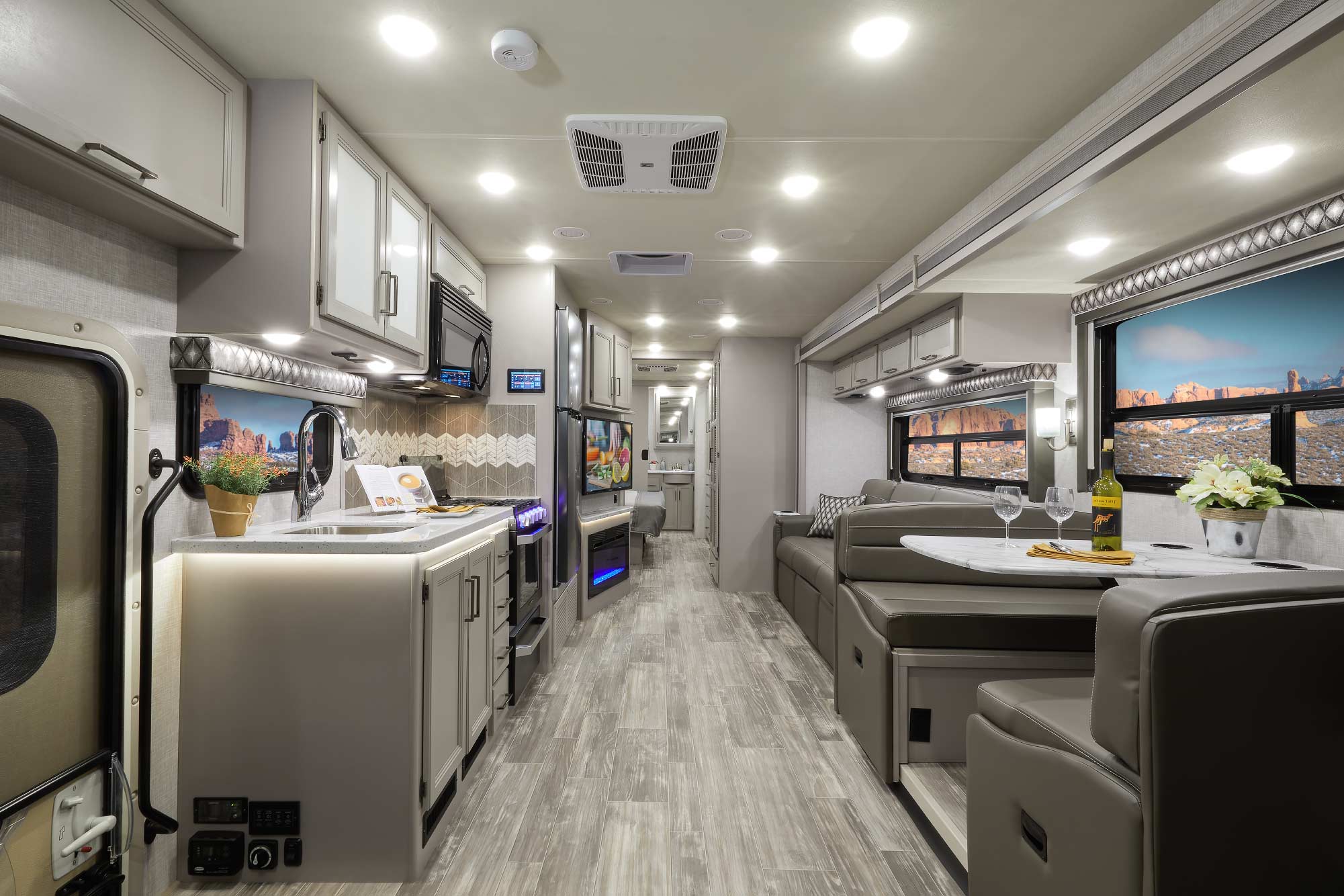 Oyster HD® Max, Hot Springs | Color Options                35M | Luxury Collection | Gallery

Tiburon Mercedes-Benz Sprinter RV
With the Mercedes-Benz safety package, including brake, attention, and lane-keeping assist, you'll always feel safe traveling in the Tiburon. This Sprinter has a 10.25-inch multi-media dash radio with Bluetooth, SiriusXM, navigation and doubles as a backup monitor for your convenience. Once you make it to camp safely, set-up is a breeze with RapidCamp+ multiplex system as your all-in-one control center for lights, awnings, slides, tanks and more. Then, you can sit back and soak up the sun and time with your family.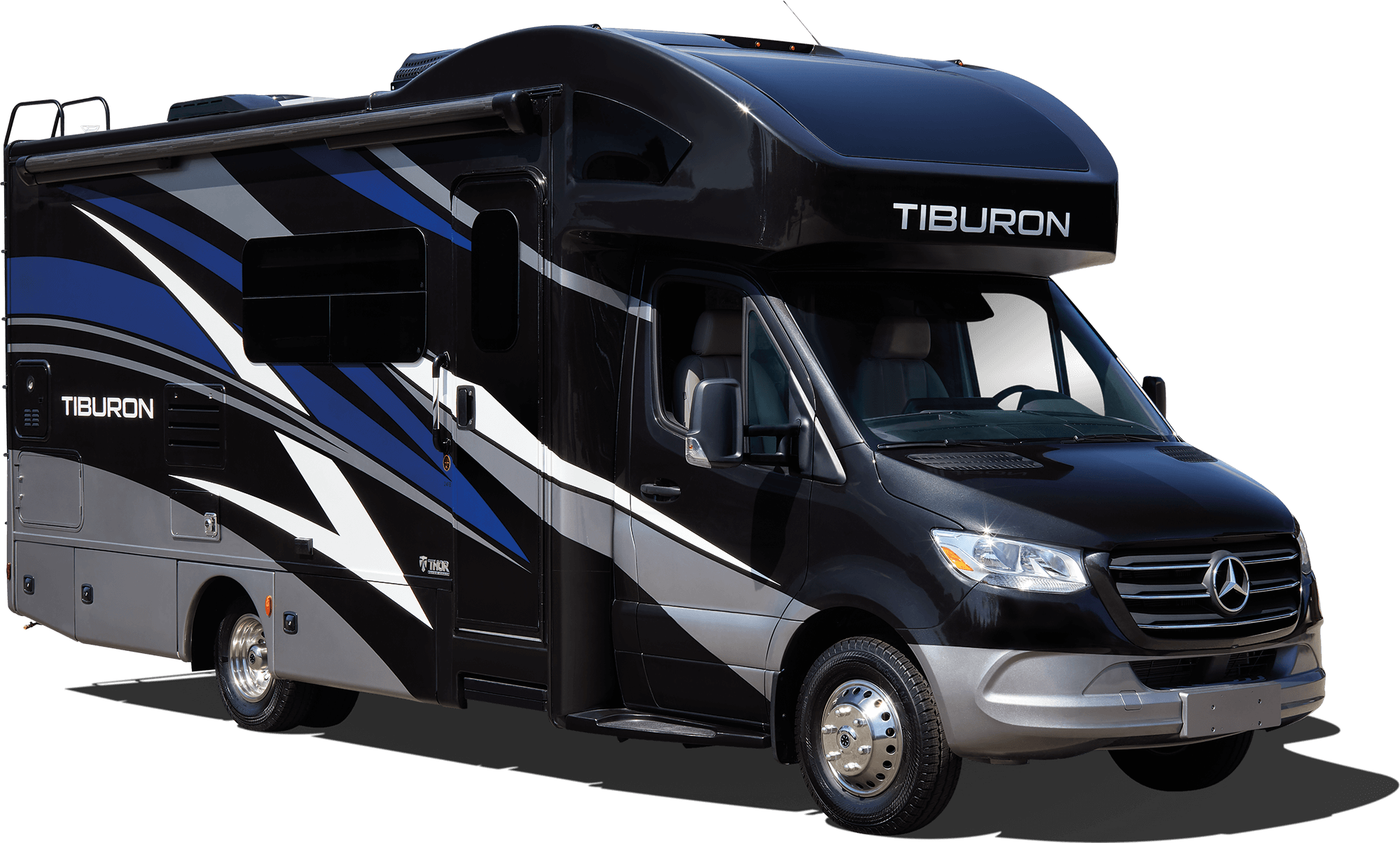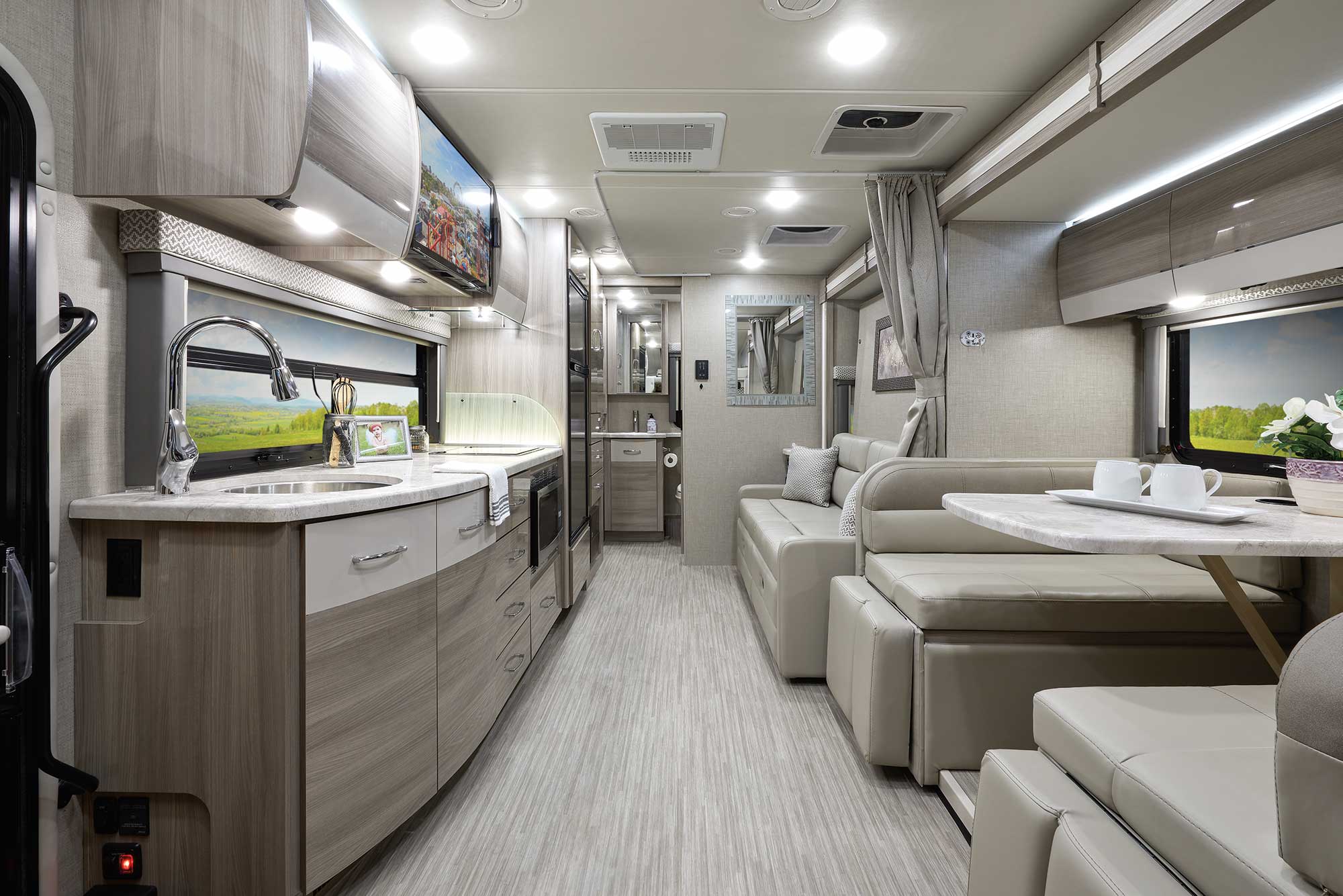 Del Mar II Full Body Paint | Color Options                         24FB | Silver Strand | Miami Modern | Gallery


New to RVing? Check out our free RVing How-To Guide. 
Questions? Comments? Contact our Coach Link Sales Advisor.

Are you searching for local inventory? We offer a convenient Dealer Locator.