Tasty Halloween Treats
October 7, 2021
Do you want to do something different this year for Halloween? These 3 homemade trick-or-treats are spooky delicious — and aren't your boring old bags of candy! Plus, here's the best part: they're extremely easy to make and will "wow" everyone at the campsite.


1.   
Creepy Chocolate-Covered Strawberries
This Halloween, create mouthwatering chocolate-covered strawberries that are scary and sweet at the same time. First, buy ripe and juicy strawberries at the store and wash them off with a little water and white vinegar. Choose your chocolate chips: semi-sweet, milk chocolate or white chocolate. Simply put them into a heat-safe container and warm them up in your camper van's kitchen, stirring every 30 seconds until smooth. Get creative with nuts, coconut, and other toppings to create chocolate-covered strawberries inspired by your favorite creepy characters. Everyone will love these bite-sized treats in place of traditional candies!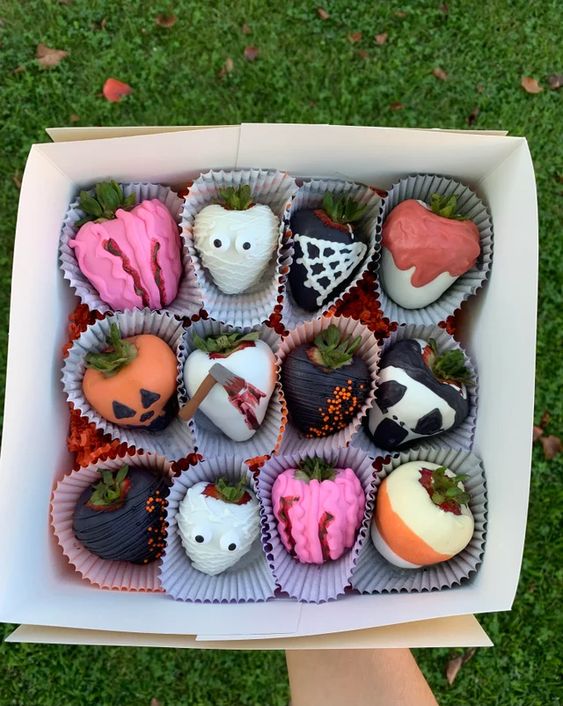 Photo courtesy - REDDIT



2.   
Magnificent Mummy Pretzels
Little ones love these magnificently simple — and tasty — mummy pretzels. The salt, chocolate  and crunch come together as the perfect treat to pass from your toy hauler. All you have to do is use the leftover melted chocolate from the previous recipe and pick up some pretzel rods at the local store. Dip the pretzel rod into the white chocolate to create the base of the mummy, and the darker chocolate to signify the wraps, using a spoon to create the criss-cross stripes. You can even sprinkle eyeballs on them to finish off the look! Trust us, it will be a huge hit for those young and old at the campground.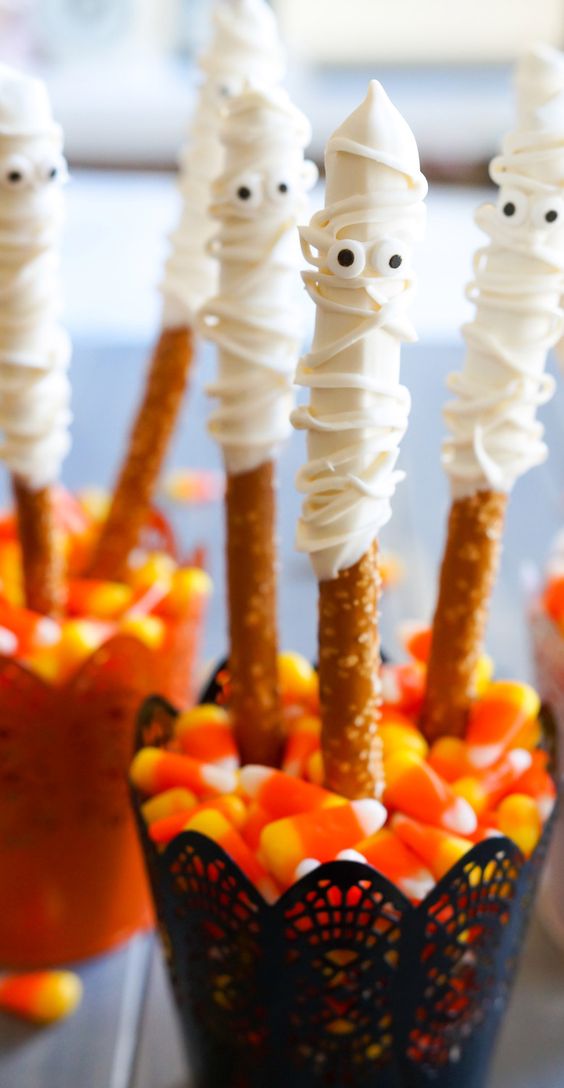 Photo courtesy - ThePioneerWoman.com



3.   
Gourmet Ghost Cookies
These gourmet ghost cookies are shockingly easy to make, right in your diesel pusher! In fact, we're going to continue using the melted white chocolate and the milk chocolate chips from earlier. For this one, all you need to buy at the store is Nutter Butter cookies. These peanut butter sandwich-influenced treats are already the perfect shape to create the ghost. All you have to do is dip them in the melted white chocolate and put two chocolate chips as eyes. Can you believe it's that straightforward? Now, for this year's Halloween, you have three simple homemade treats.



Photo courtesy - BalancingMotherhood.com



Treat Yourself to a Thor Motor Coach

Four Winds Class C RV
Four Winds comes in 12 unique floor plans, so you can find the perfect Class C RV kitchen for these Halloween goodies. A gas cooktop, double-door refrigerator and a stainless steel sink with a pull-down sprayer come standard regardless of your layout. Additional amenities on select floor plans include a flip-up countertop extension, pantry, pop-up outlet and a charging center for electronics.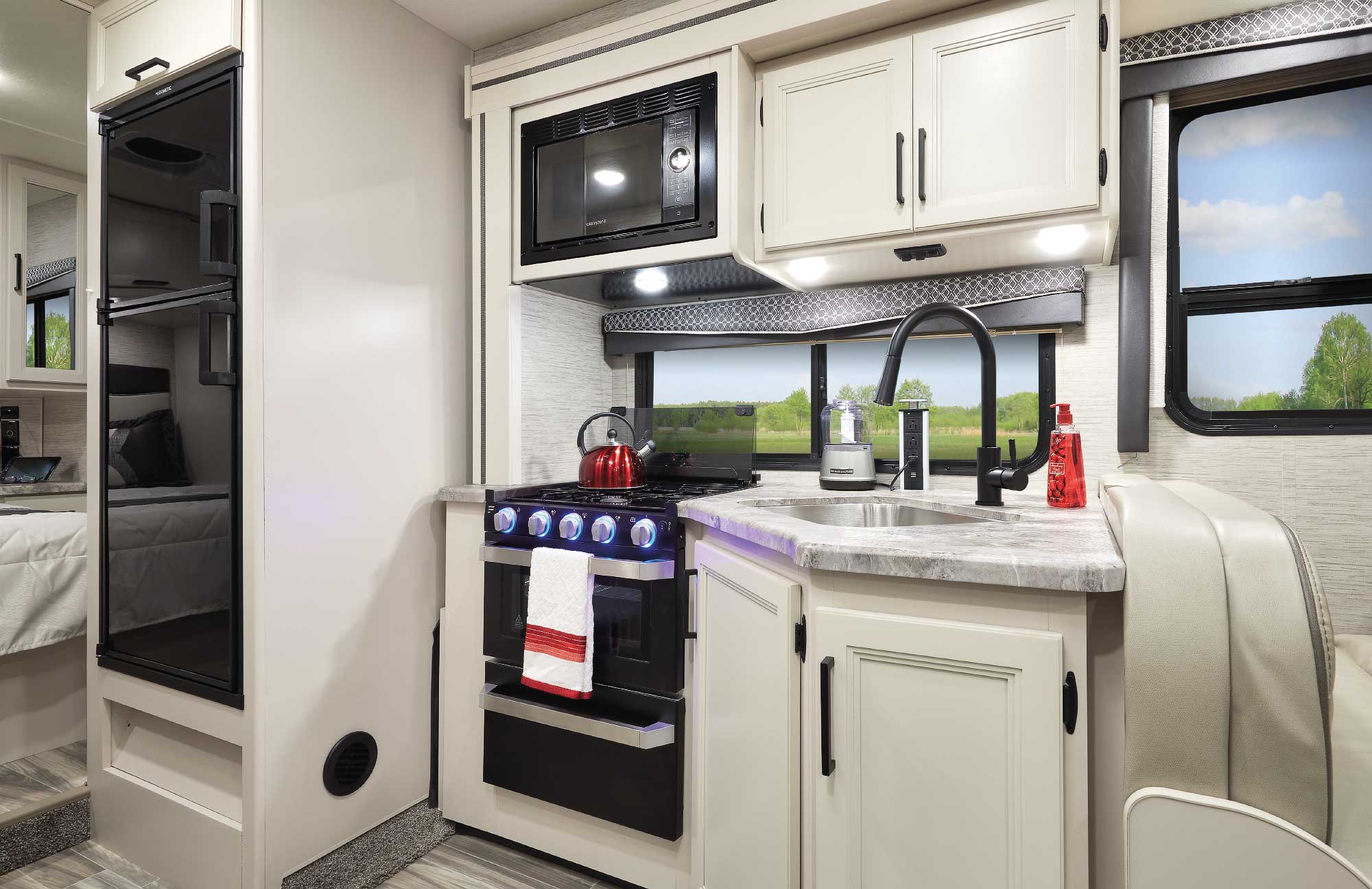 Four Winds | Home Collection™ Estate Grey Decor | Ivory Coast Cabinetry
A.C.E. Class A Motorhome
A.C.E.'s kitchen is reminiscent of a residential home. The double-door refrigerator will keep your strawberries fresh before you wash them off in the double bowl sink. Every meal, even one as simple as the ones in this week's blog, will be cooked to perfection in the microwave oven or on the three-burner gas cooktop. Select floor plans even come with a pantry for extra storage or an exterior kitchen.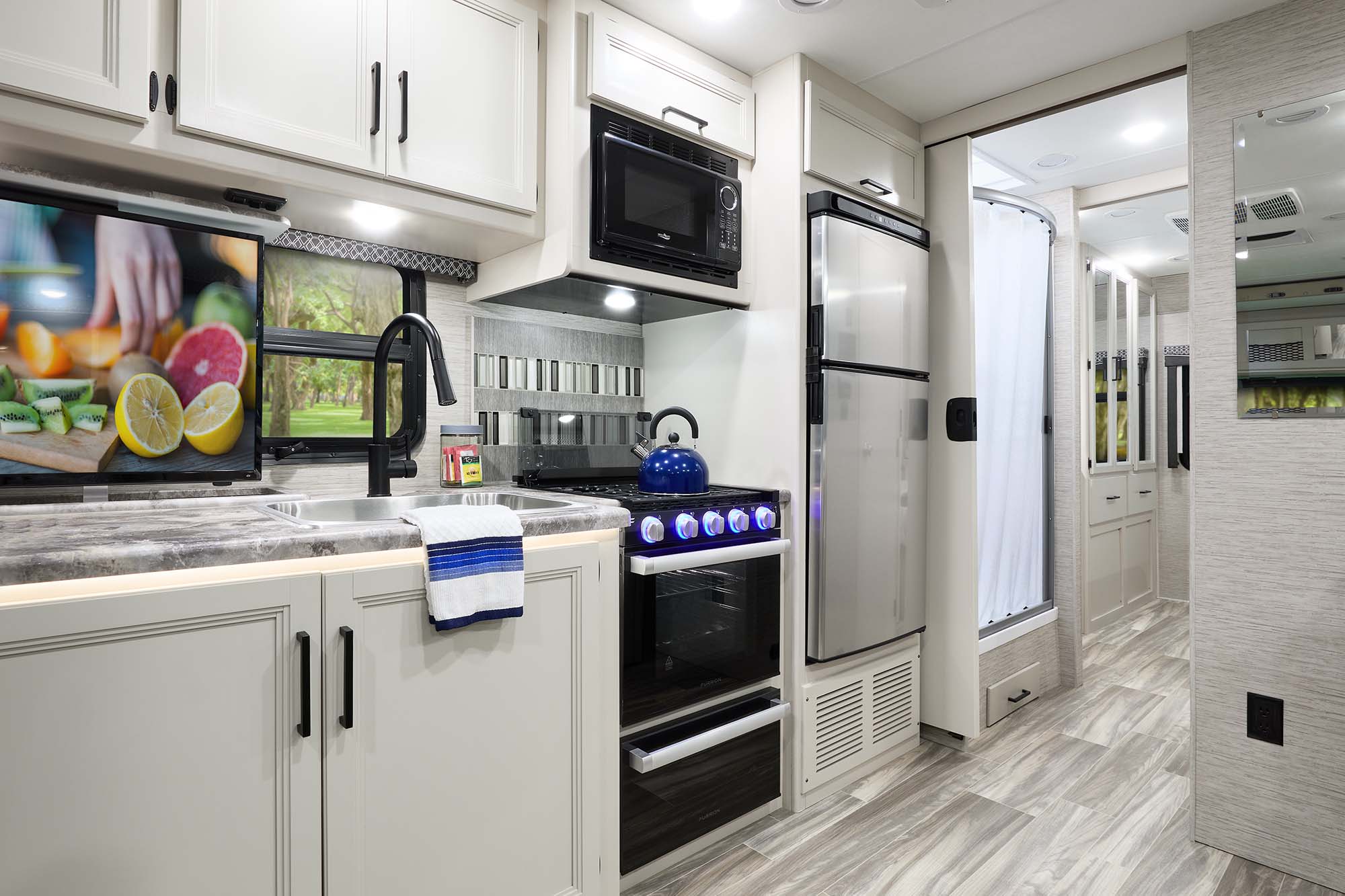 A.C.E. | Home Collection™ Estate Grey Decor | Ivory Coast Cabinetry



New to RVing? Check out our free RVing How-To Guide. 
Questions? Comments? Contact our Coach Link Sales Advisor.

Are you searching for local inventory? We offer a convenient Dealer Locator.