Storing Your RV for Winter
November 23, 2020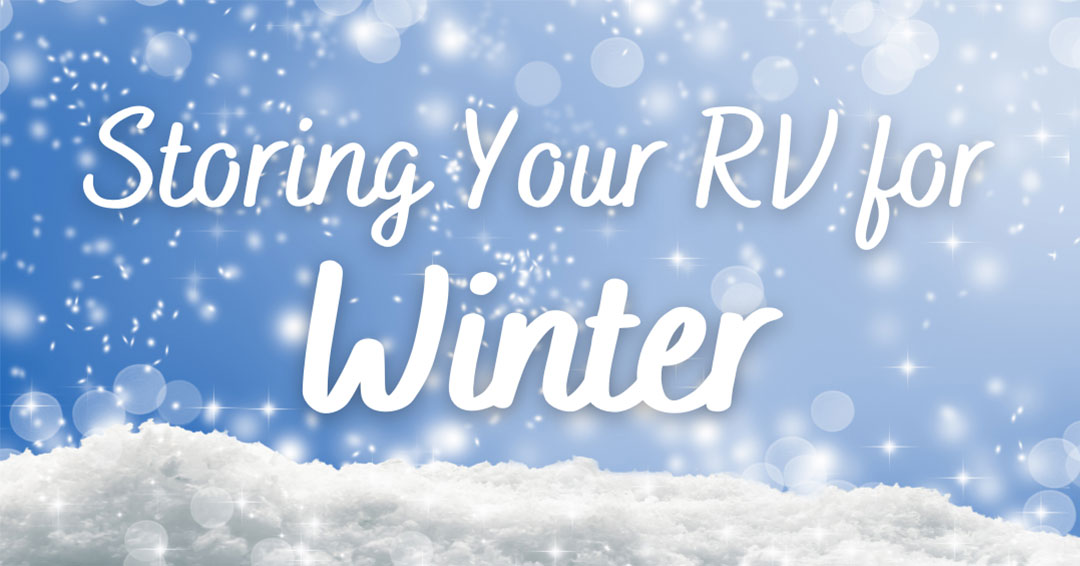 The temperatures are dropping, which for some is a sign that it's time to put away your motorhome until you can see the grass again. Now that you've learned how to winterize your RV, it's time for storing tips. Learn how to properly store your Thor Motor Coach for the cold, snowy months.
Before Storing Your RV for Winter...
With COVID-19 protections in place, repair times may take longer than usual for your Super C RV. If you aren't planning on traveling, you may as well schedule an appointment with your local service center to get anything fixed before officially putting it away. When spring rolls around, you'll be happy that you took care of it as soon as possible.
In case you missed it, we ran through all of the steps you must take to winterize your motorhome. Do not store your RUV without first learning how to winterize. Forgetting these critical steps will damage your home away from home and will be costly to restore.
Store Your RV in a Safe Place
Regardless if you are lucky enough to have a garage, barn or building to store your Class A motorhome, you must take the necessary steps to ensure its safety. Whether you install extra locks or get a security system, you will feel a weight lifted from your shoulders, knowing your coach is safe. If you're storing outdoors, don't worry, your diesel pusher can stay protected too. You can purchase cameras, extra locks and more to make you feel at ease. Are you storing at a facility, either indoors or outdoors? Ask about the safeguards they have in place and make sure you feel comfortable leaving your home in their care before signing any paperwork.


Tips for Storing Your RV Outdoors
Check on your Class C motorhome as often as you can. If there was a heavy snowfall, clear it from the roof. Feel free to walk in and make sure everything's still there and that no pests have made their way into your home. Don't forget to purchase a suitable cover for your toy hauler - you want to cover as much surface area as possible and to have it fit just right, including your tires.
Want to Leave for the Winter Months? Check these out!
Vegas Class A RUV
If you don't want to stick around for the frigid winter months, you can get in a Recreational Utility Vehicle (RUV) and head to a place that's always sunny. Vegas' smooth ride inspired the tribute to an SUV, but it comes with all of the features and living space as a Class A. Rapid Camp+, your multiplex system, works as an all-in-one control center, making camp set-up easy and stress-free. You don't have to give up connectivity, with Winegard ConnecT 2.0 working as your wifi extender and 4G hotspot.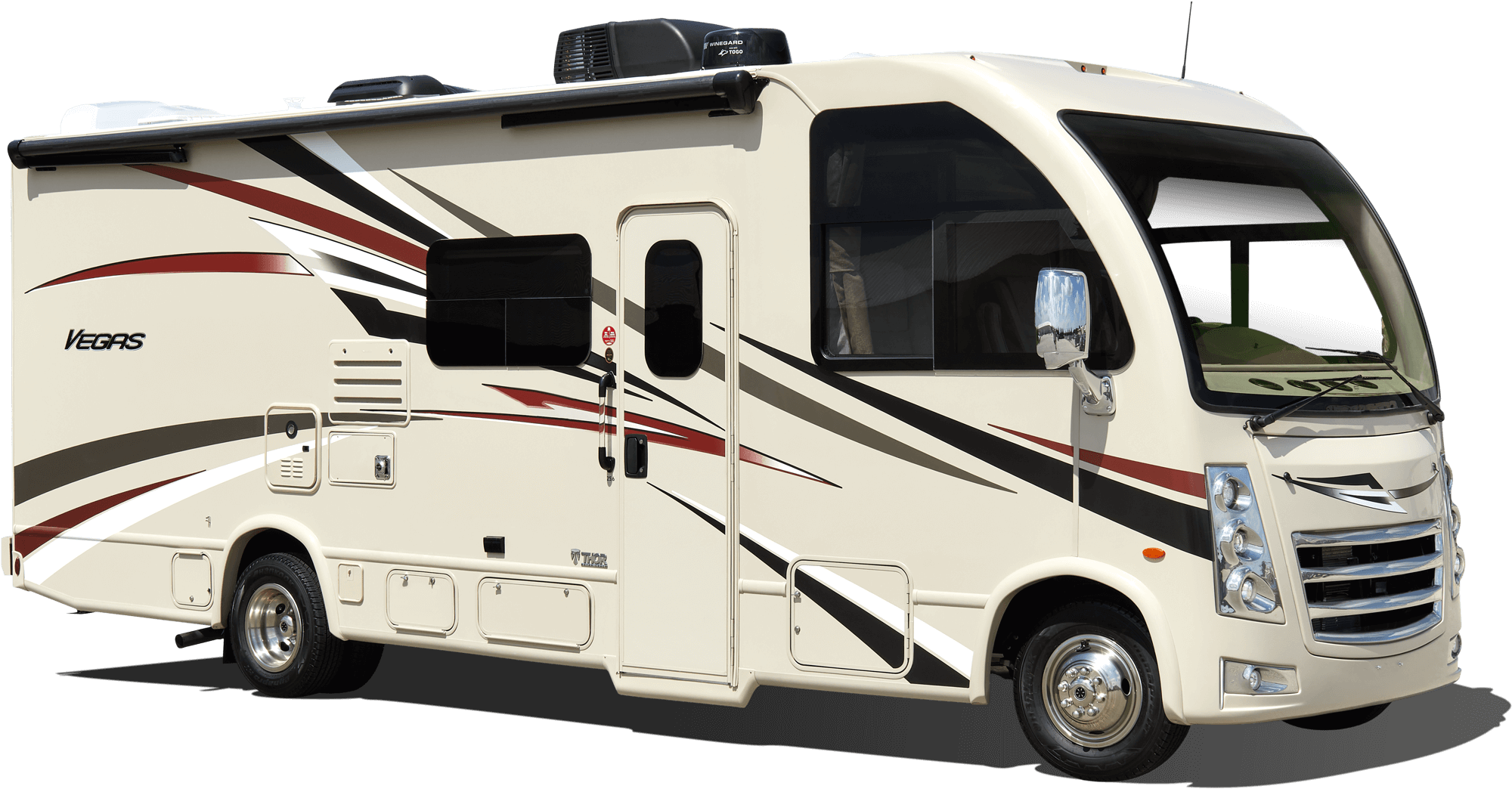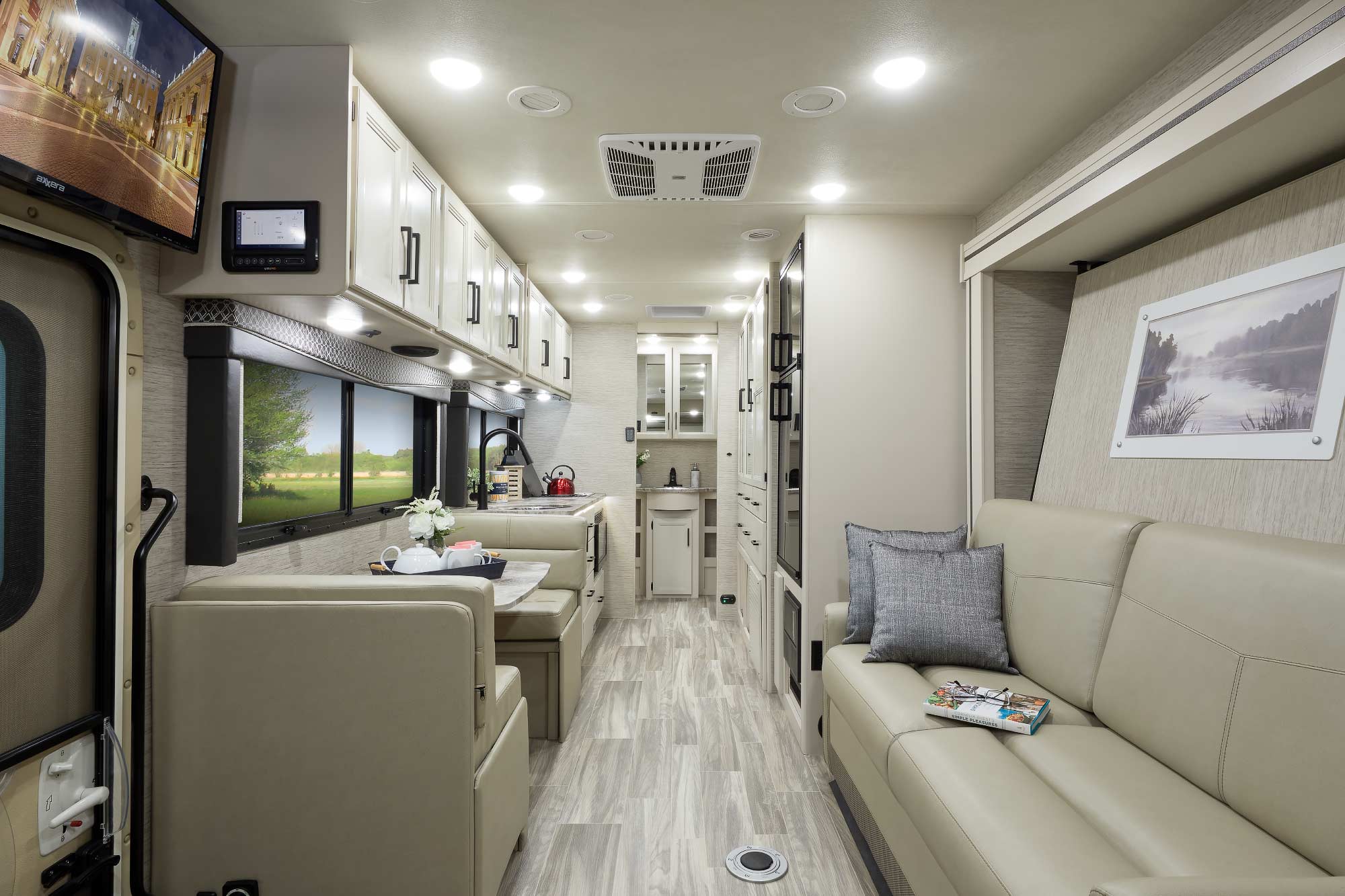 Vegas | Luxor | Color Options                                             24.3 Floor Plan | Home Collection™ | Gallery

Windsport Class A Motorhome
Ready to finally take the plunge into full-timing, so you don't have to worry about storing your Class A motorhome? You're in luck because Windsport has features that will make your life on the road simpler. A 10-inch touchscreen dash radio with Bluetooth and SiriusXM displays your back-up and side-view camera feed for your convenience. Plus, you can enjoy hands-free control of the radio thanks to controls on the steering wheel.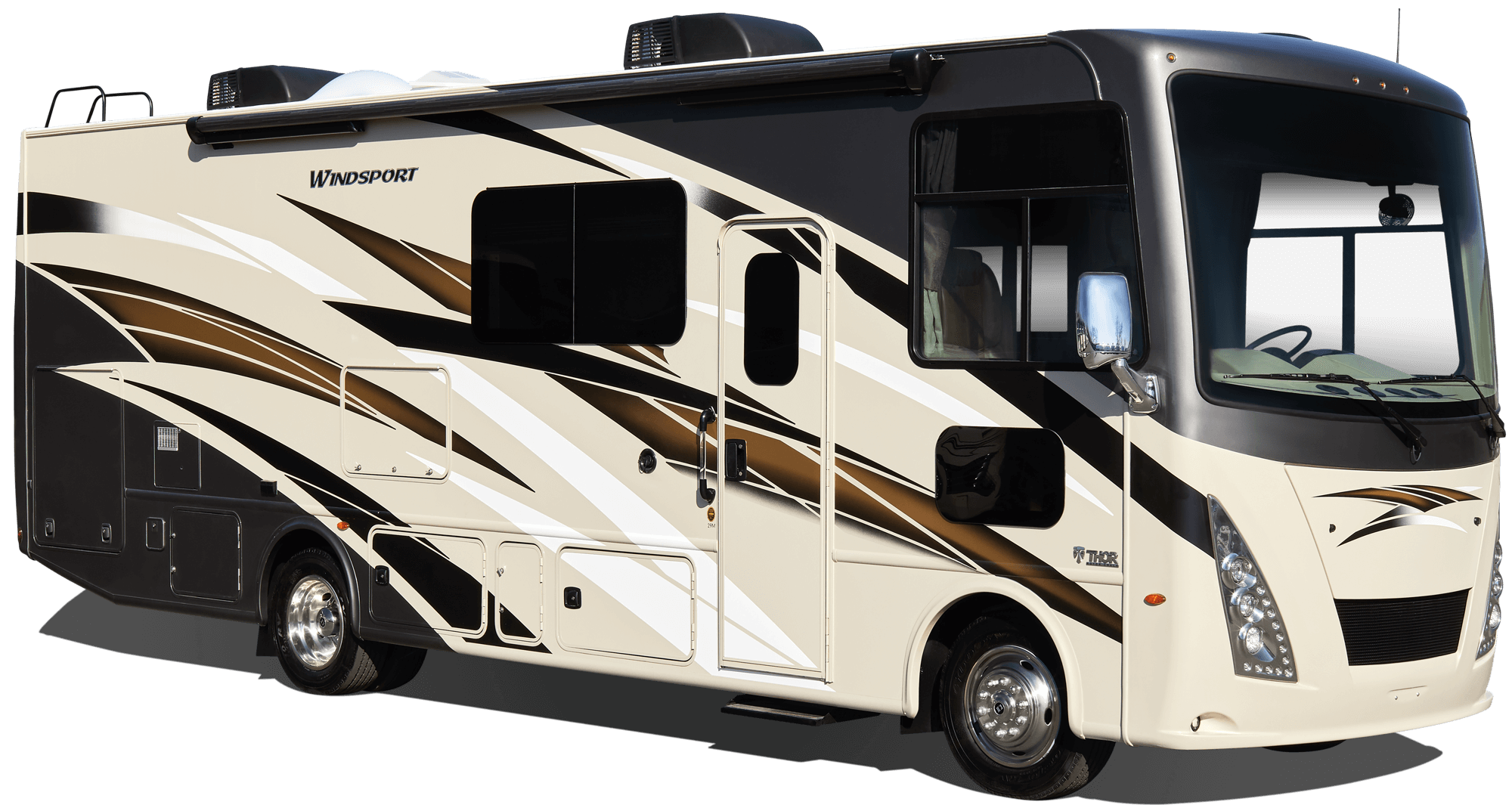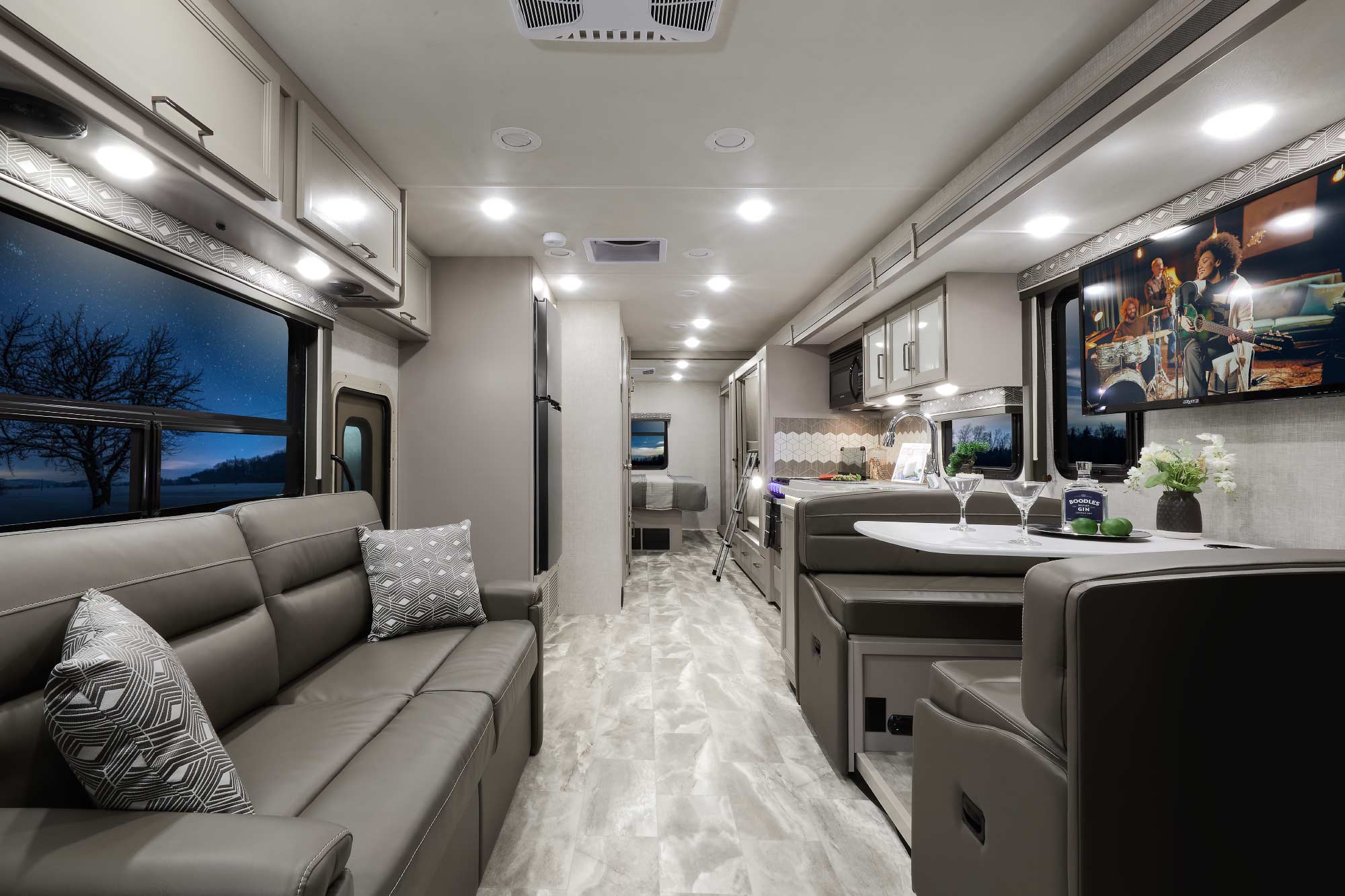 Windsport | Seville II | Color Options                                34J Floor Plan | Luxury Collection | Gallery
New to RVing? Check out our free RVing How-To Guide. 
Questions? Comments? Contact our Coach Link Sales Advisor.

Are you searching for local inventory? We offer a convenient Dealer Locator.