Solar Power
March 4, 2021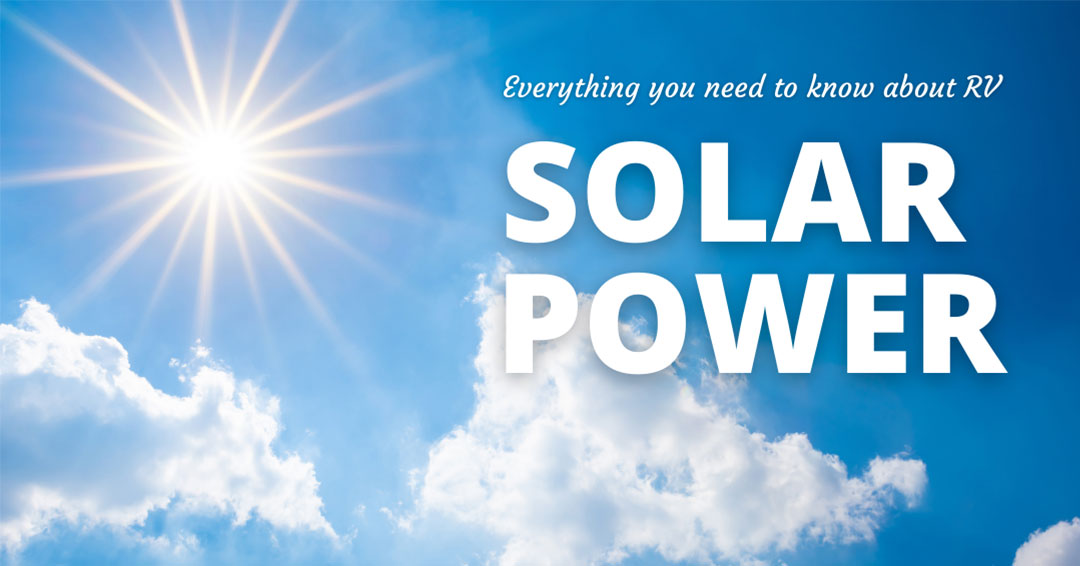 We hear a lot about solar power, as it has become increasingly popular over the last few years. Most Thor Motor Coaches come with a factory-installed solar system or solar prep, but how do you use it? What can you expect and how do you get the most out of it? This week, we'll answer those questions for you.
What You Can Expect from Your Solar Power System
Your solar charging system isn't designed to directly power your Class C motorhome's appliances or electric components installed in your motorhome. This system is designed to provide an alternate battery charging method for your house batteries. All 12-volt systems and components are either powered directly from the house batteries or through the inverter, which receives input power from either the onboard generator or external shore power service. So, when you aren't connected to shore power or a generator, your batteries are recharged through the solar power system.
How to Use Your Solar Power System
Your Class A RV may come factory-equipped with a solar charge controller. Along with a roof-mounted solar panel, this system is designed to provide an alternate battery charging method for your house batteries, without overcharging them. When you turn the solar controller on along with the master battery disconnect switch, your house batteries will automatically charge. The controller senses when the batteries need a rapid charge and once they reach 100% state of charge, the charge energy is reduced to a trickle charge level, which protects the batteries from damage of overcharging. You can learn more about maintenance, operational instructions and more information about your specific RV's solar panels from your Owner's Packet.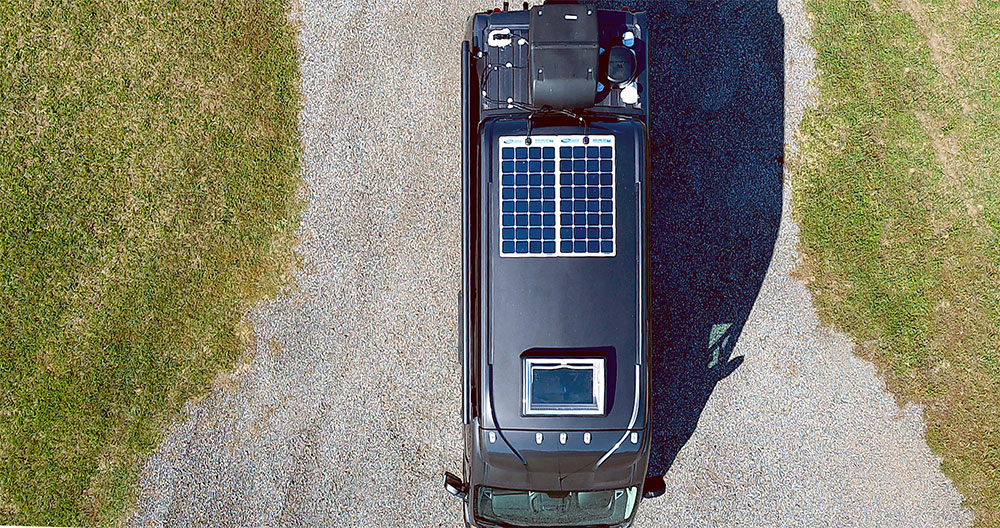 How to Get the Most Out of the Solar Power System
Peak solar panel power is obtained with full and direct exposure of sunlight. Atmospheric conditions determine the available power from the solar panels, and some days weather can be unpredictable. To get the most out of your system, park your camper van in an optimum position, so your solar panels can absorb as much from the sun as possible. To conserve your batteries' charge, turn off your inverter when it's not in use and unplug any cell phone or laptop chargers. Running your refrigerator on gas can help from draining your batteries quickly, since we know you want to get off the grid for as long as possible.
Solar System Benefits
Solar systems are clean, quiet and easy to use. Solar panels consume no fuel and give off no waste. With no moving parts, you can enjoy peace and quiet and the simplicity of maintenance - just keep the surface of the panels clean. One of the best parts is that they are safe and reliable for your Class B+ motorhome when properly installed, due to their relatively low power output. So what are you waiting for? With your newfound solar panel knowledge, get out there and explore.
Motorhomes that are Solar Ready


Tellaro Class B Motorhome
Class B motorhomes are perfect for getting of the beaten path, thanks to their compact size. Tellaro also comes with a 190-watt or 200-watt GoPower!® solar panel, depending on your floor plan that pairs with the solar charge controller. This solar system will fill up the two standard Group 31 house batteries, or the optional Re(Li)able™ lithium battery system, which absorb even more charging power.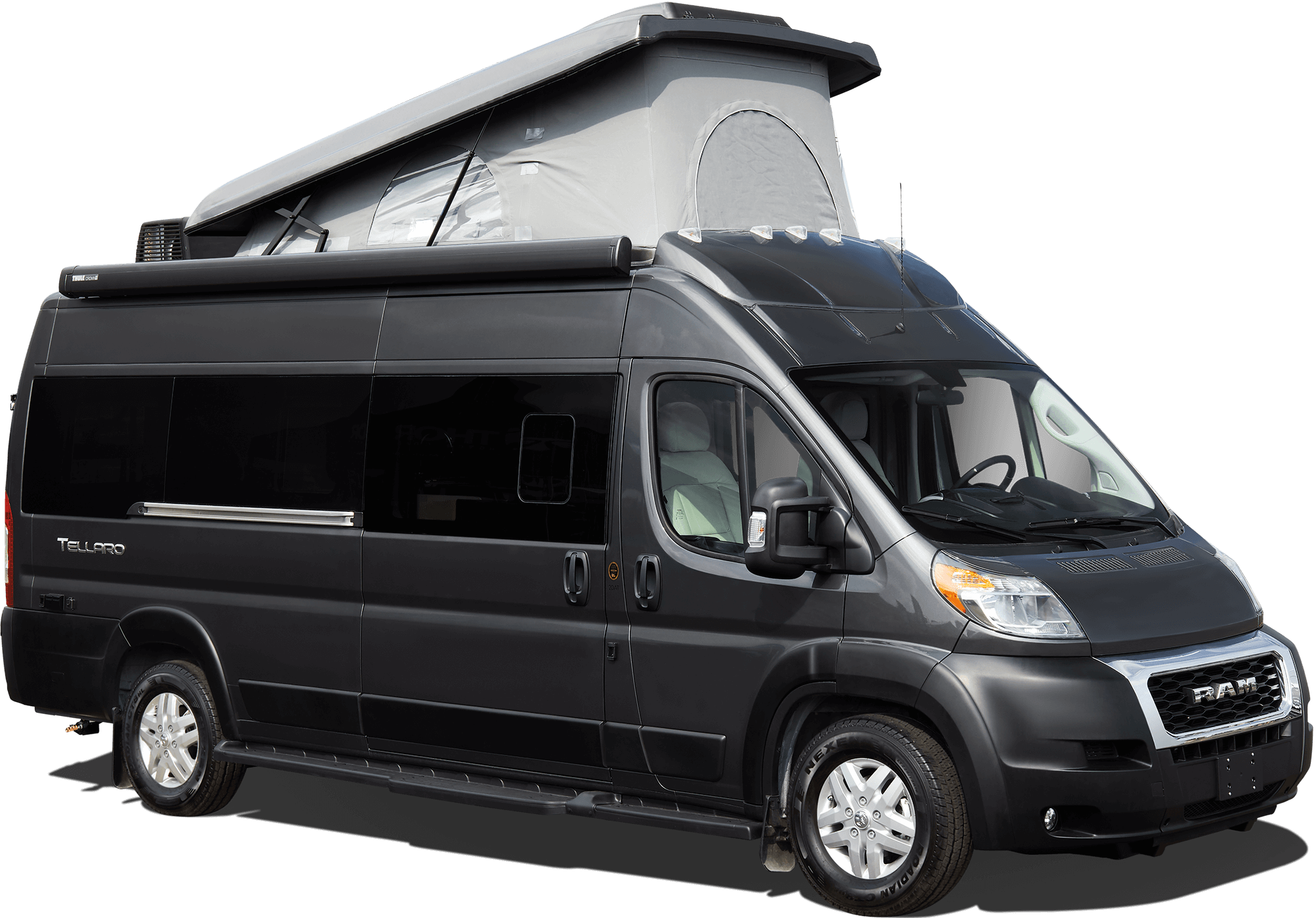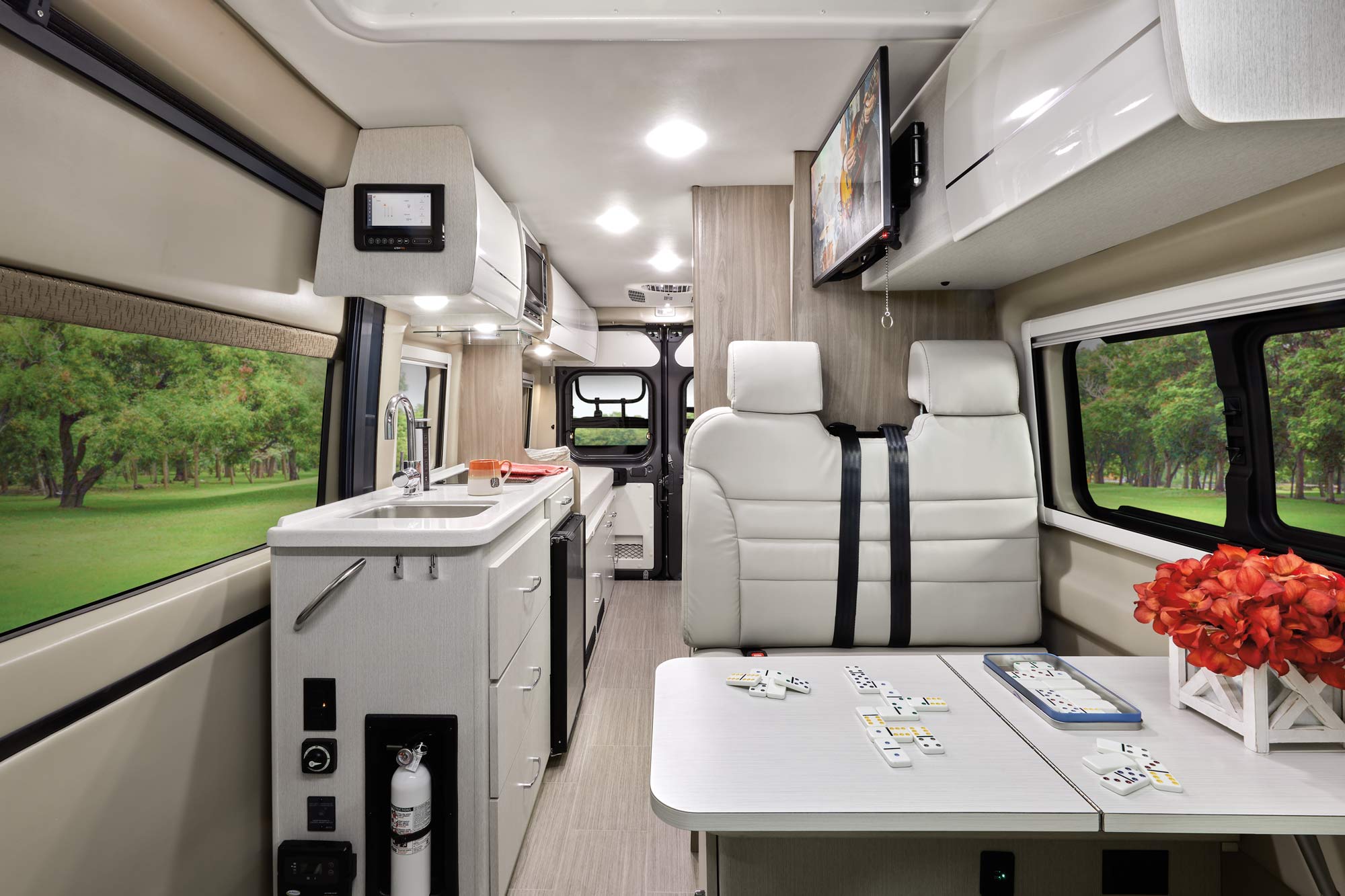 Tellaro | Color Options | 360° Tour | 20AT Floor Plan | Gallery | Features | Specs

Challenger Class A RV
Larger families can take the road less traveled in a Class A motorhome, too! Challenger comes standard with a 100-watt solar panel with a power controller, with plenty of room for expansion. You can easily charge the dual auxiliary house batteries, and add even more, since the tray has room for four. Plus, you can fill up the Onan® RV QG 5500 gas generator to supplement your power off the grid.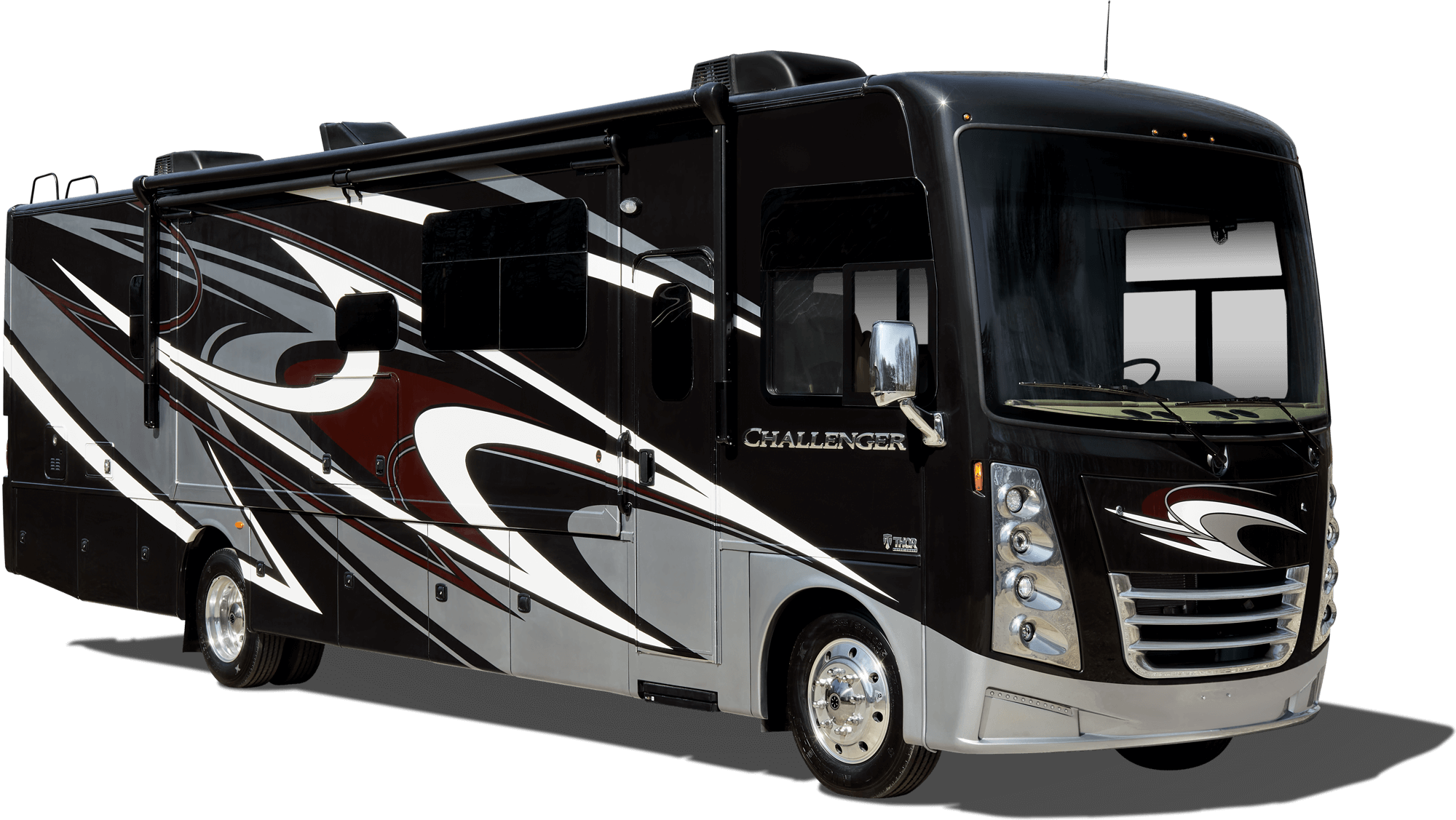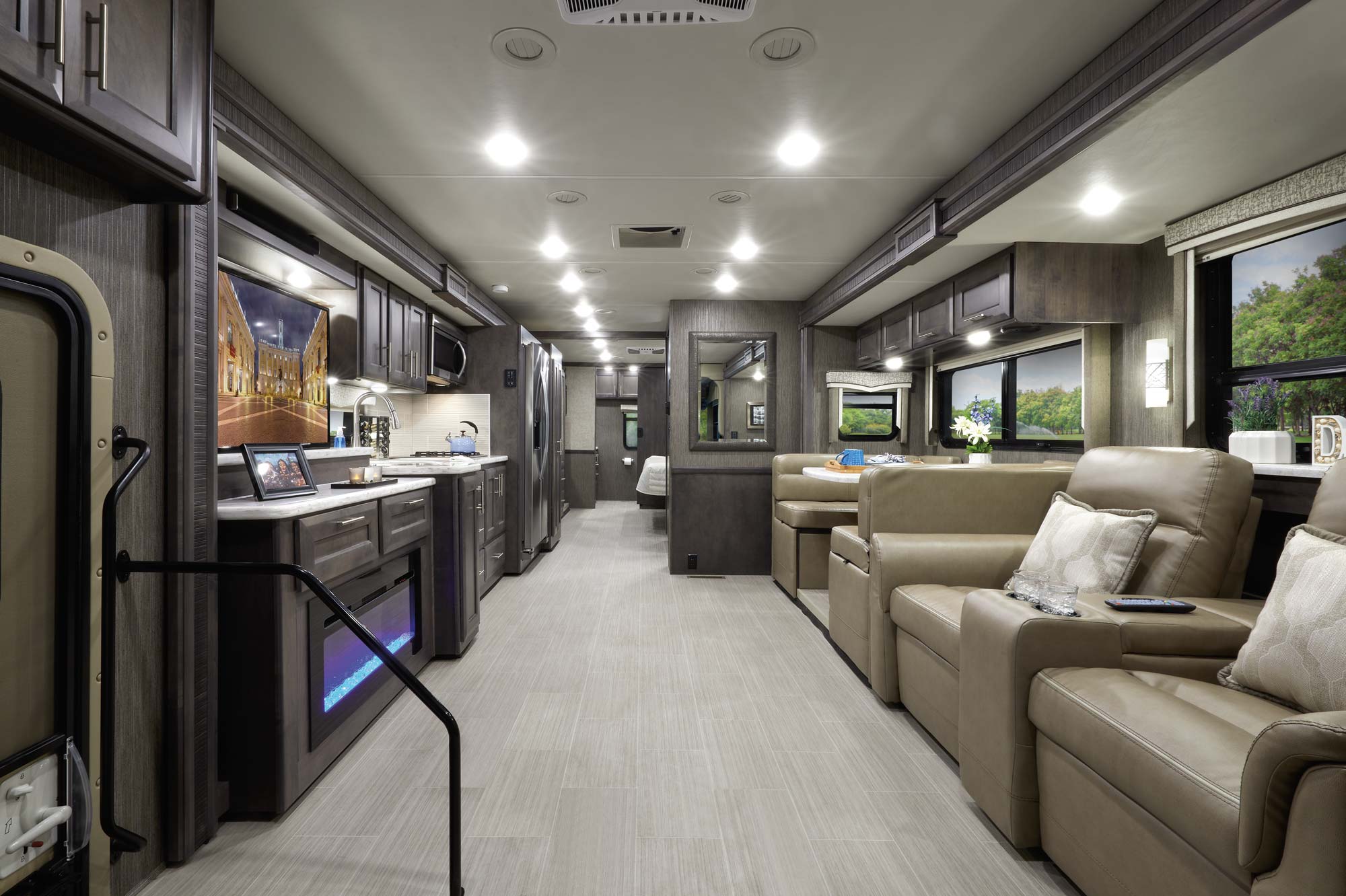 Challenger | Color Options | 360° Tour | 37FH Floor Plan | Gallery | Features | Specs
Have more questions about your Solar System? Contact Customer Care.
New to RVing? Check out our free RVing How-To Guide. 
Questions? Comments? Contact our Coach Link Sales Advisor.

Are you searching for local inventory? We offer a convenient Dealer Locator.