Safety on the Road
February 23, 2021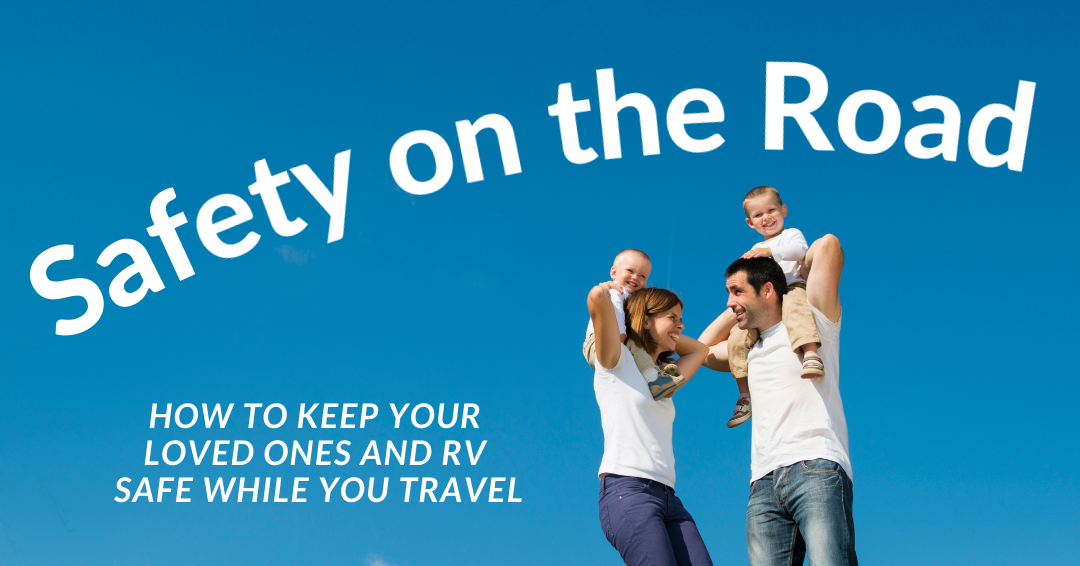 by Vanessa Bouchet
Travel safety can be a complex topic, especially as you prepare to travel outside of your comfort zone. Talking about safety incorporates several angles, including personal security, RV safety, and miscellaneous safety issues. By no means do I recommend that travelers be trained in martial arts or self-defense techniques unless that's an interest for you. In this blog, we explore the basic safety strategies while traveling.
Personal Safety
I have traveled all over, and I have been given personal safety tips for each place I visited - from US destinations to the Dominican Republic and Ireland. These unique safety strategies are important to consider as a family or couple. You may want to have some fundamental first aid knowledge and some key self-defense strategies. However, this is a personal choice that needs to be a discussion within your family.
Tell People Where you are Going
If you plan a trip away from your home base, it's important to tell family or friends where you are going and do some check-ins along the way. This is necessary because if there is an emergency or something, your loved ones need to know where you are going. This type of check-in does not mean that you have to update them minute-by-minute, but letting them know when you're leaving and arriving can keep you safe.
Don't be Flashy with Money
In this day and age, most people use plastic for purchases. If you plan to use your ATM debit card or credit card, the first thing you need to do is to notify your bank of where you're going and how long you'll be gone. Reporting to your bank will prevent issues with purchases on the road. If you are leaving the country, remember that some places don't accept American debit cards or charge a usage fee.
If you choose to travel with cash, it's important to keep a small amount of money on your person and the rest secure in your motorhome. You don't want to tempt potential robbers with a wad of cash as you buy a $2 soda. One trick that my father-in-law taught me is always keeping your big bills on the inside, so even if you take out your cash, anyone looking will see ones and not 20s.
Be Aware of your Surroundings
Being aware of your surroundings is essential when traveling to unknown places. If you have never been to a particular area, you may not know the "bad parts." Also, trust your instincts and keep aware of where you are and who is around you. As we discuss risky areas, it isn't to scare you but remind you that you must be mindful of potential dangers. If you're driving at night and pull over to park, try to park under a light, keep doors locked and scan the area before you get out of the car. If the site does not look safe, don't get out of the RV.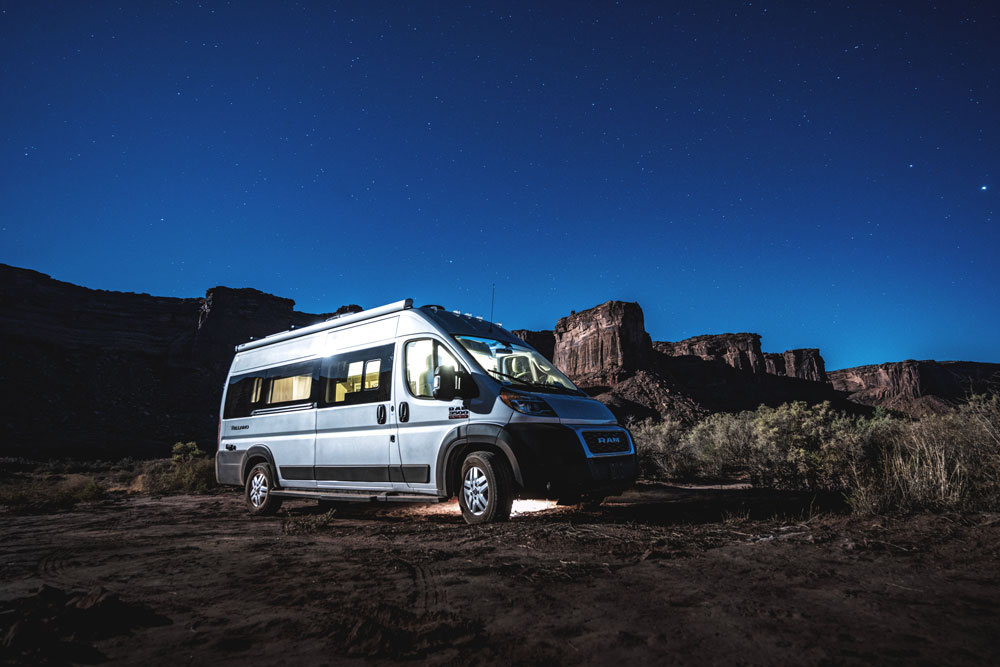 RV Safety
Prep your Rig: "10 Point Inspection"
Those who have read my previous blogs will have read the Master Prep List, which is a checklist of everything you need to do before leaving home base. Remember to check fluids, tire pressure and secure all interior and exterior storage sections. If you plan to travel permanently, it's vital to plan "maintenance stops" into your travels. Routine maintenance can be something you do on your own, like topping off fluids, or something you schedule at an RV Service Center. Travelers should always plan regular maintenance stops for oil changes every 3,000-6,000 miles depending on your rig. You can always consult your owner's manual for details.
Know your RV's Size
Knowing the size of your rig may seem like an obvious safety issue but can be forgotten for newer owners. Not only do travelers need to know height restrictions, but also weight limits. If you have a larger rig (some new Class Cs and most Class As), you may have built-in GPS awareness options. When we navigate our trip, we can enter the height, weight, length, towing options, and other things that could limit your route for our Class C Quantum. Always pay attention to height restrictions on overpasses. If there is a height restriction, 13 feet for example, and your rig is 14 feet tall, you need to exit that area and find an alternative. If your rig does not have this option, it may be worth your time to find a GPS with this feature.
Miscellaneous Safety
Technology Safety
There are so many risk factors for technology when traveling. If you don't have someone you trust managing your home base while traveling, you may not want to post pictures or links of where you are. The last thing we want to happen when we return home is to see someone broke into the house because of a posted picture of the family enjoying the motorhome. If you are traveling full time, this may not be as much of an issue because your home is always with you! In terms of technology, the other thing to consider is having secure internet (the Quantum comes with a secure signal booster, which is a huge benefit). Lastly, it's vital to have secure passwords for all of your technology - not 1234password, for example, because it isn't a safe password for any device.
Campground Safety
When we think of the camping community, especially at KOAs and similar campgrounds, we think of safe, family-friendly places to relax and enjoy the outdoors. Family-friendly places are out there, but you don't want to forget safety basics with kids. Most campgrounds have kid-friendly playgrounds and activities like pools that provide a break for parents to enjoy their alone time. We should always remind kids (and parents) of basic safety rules:
Don't ride your bike on the road.
Always pay attention to the traffic in the campground.
Don't approach an unknown dog.
Always keep control of your dog.
Pick up after your humans and pets (don't leave trash or pet waste lying around).
Kids should check in with parents every few hours (depending on age, even if it is just a wave when you pass the site).
Always have fun!
This blog is a basic description of what families can do to stay safe on the road. Safety should always be a part of the family discussion before starting your next adventure.

New to RVing? Check out our free RVing How-To Guide. 
Questions? Comments? Contact our Coach Link Sales Advisor.

Are you searching for local inventory? We offer a convenient Dealer Locator.