RVing: Good for your Health, Good for the Soul
August 26, 2020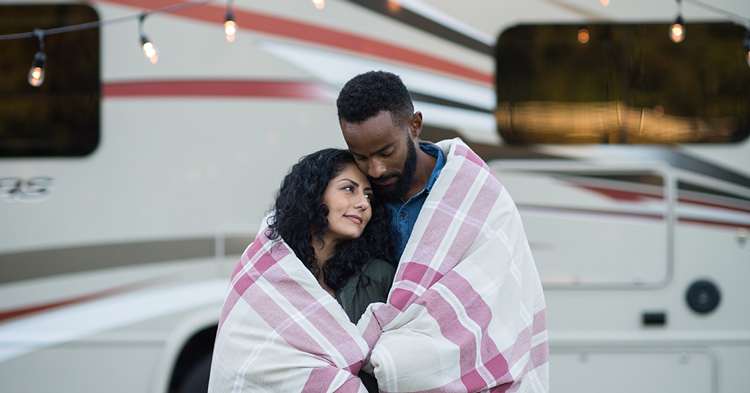 by Vanessa Bouchet


I am a mental health therapist for Ohio and Pennsylvania, and I have worked in the field (starting in corrections and moving into outpatient) for almost seven years. As a mental health clinician, it is vital (that is a strong word, but important) to take time for mental health care. Mental health care can vary from person to person, and there are always online options for therapy, such as Talkspace.
Dedicate time to your mental health.
For me, as a clinician, my mental health days (taking time off work) is when we can be in the RV traveling and seeing the country's sites. There is something to be said for looking out at the ocean in The Outer Banks and seeing the sunset and beauty of the sea. Nothing beats crossing the Mississippi River and knowing that someone else crossed this river, not knowing what was on the other side. We get caught up in the digital universe with Facebook and Twitter and Instagram. We forget to stop and look around.
Earth is beautiful. America is beautiful, and we can benefit greatly from taking the time to see the beauty in the real world rather than the digital world.

From a mental health perspective, the sights and sounds we get from nature can be relaxing, ease stress and worry, and release serotonin and dopamine (those are our happy brain chemicals, they make us happy).
Unplug for the day.
When traveling, we can sometimes forget our mental health and get caught up in amusement parks, hiking, and camping. It is important to make sure you take time for yourself and relax. (I know this is a crazy idea but bear with me). As cell phones have become a daily habit for most people, I would encourage you to leave it in the RV when you go exploring. Look at the world through your eyes, not your phone. While it is important to take pictures of family and fun, it's also important to see the real world in all its beauty.
Nothing is more healing than being outside.
For me, my happiest time traveling is when we get there, wherever "there" is. I have traveled to creeks and rivers, mountains and valleys, beaches, and marshes. I have walked down a deserted beach with waves crashing beside me and sun tapping my shoulder. I have explored sunbeam scattered paths in the densest forest, only to get to a clearing or secret spot where I feel like I am the only person on earth. To stand in the middle of a thicket of trees, look up to the sun and see nothing but branches, with just a hint of sunlight, with birds singing a cheery song above. Nothing is more healing for me than being outside in nature and thinking about how awesome this world is that we live in. When I have my time, my week here, and my week there, I feel regenerated and reinvigorated to go back to work and do the best job I can do.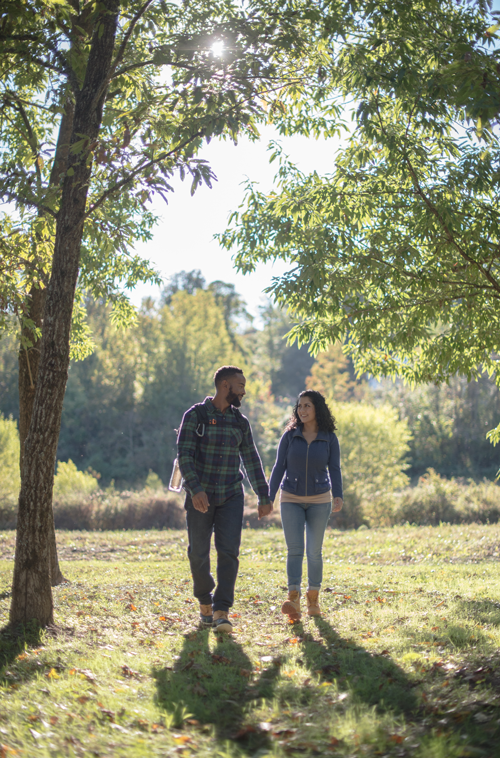 Pause work; take a moment to enjoy your loved ones.
Sometimes people get caught up in work, soccer practice, tutoring, and theater classes. Homework and dinner and paying the bills. Rushing and running never having enough time for anything but doing everything. Just stop, pause, look at your family and your friends, see how much they mean to you, and take time for them. Work will be there later; family and friends may not be. Enjoy the time you have living life and exploring the world. You might be surprised at what you find.
Go with the flow.
Sometimes the best adventures have no plans. You just get in the RV and go, see where you end up. The most fun we had on a road trip had no plan, only the end (Wyoming) everything between Ohio and Wyoming was a guess. We did the same thing when exploring New Brunswick and Nova Scotia, Canada, just drive and see what happens. Will you find the best views of the ocean at sunset? Will you find a secret place that offers a place for silent meditation? Maybe it's that amazing restaurant with spectacular views and even better food. Will you explore a historical battlefield and gaze in awe at the place where people have fought for our freedoms? Will you see the majestic beauty of an abandoned place or scenic view? You never know what you will find on the road, but that is the fun part!
Are you searching for local inventory? We offer a convenient Dealer Locator.
Questions? Our Coach Link® Sales Advisor offers swift answers on Thor Motor Coach models and assistance in finding local inventory.