RV Trips with the Grandkids
June 17, 2021
With COVID-19 looming last summer, grandparents didn't get to spend as much time with their grandkids as they would've liked. Now, after following the CDC's recommendation to get vaccinated, families can get together like "normal" again. So, it's the perfect time for a getaway in the RV with grandma and grandpa. That's why this week, we're sharing fun activities for RVers, no matter how young or old.
Reading and Writing
Heading to the local library, picking out books and reading them with grandparents in the Class C motorhome is something little ones will never forget. Whether your grandchildren need it read to them or are old enough to read it themselves, it works on their listening skills, vocabulary, cognitive development and usually has a lesson for them to learn. Maybe they'll want to write a story themselves afterward. If that's the case, get a pencil and paper to write a story together. Trade off authors for each sentence and pass the paper around. In the end, you have a funny tale that everyone took part in - kids love it!
Arts and Crafts
Arts and crafts get everyone's creativity going. Plus, you can choose different activities to be indoors or outdoors. If you want to get out of the summer heat, there's plenty of room in your Class A motorhome to get crafty! Another beautiful thing about arts and crafts is you can take it in whatever direction you want. You could do something simple, like free drawing with crayons or markers. Or, you can turn it into a learning experience. For example, print out a simple map of the United States. Teach your grandkids the name of each state, how to spell it and its capital as they color them in. This way, they're learning on summer vacation and having fun.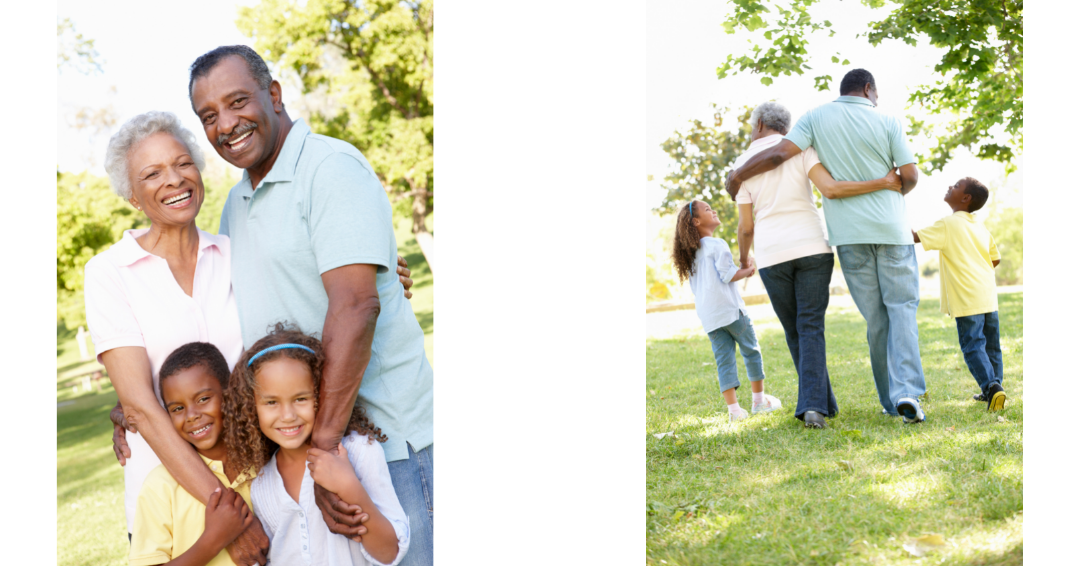 Play Games and at Parks
Because you're traveling in a Class B+ motorhome, you can take your grandkids to all different parks this summer. But even if it's just the one at the campground, they'll be happy. Getting active is important for people of all ages and this is the perfect way to do that. You can play tag, push them on swings, spin them on a roundabout or just watch them play on the playground. If it's a rainy day, there are plenty of games to play inside. From board games, card games and games with dominoes or no equipment at all like charades, the bond with your grandchildren will grow.
Visit Museums and Landmarks
Here's where having a Super C motorhome works to your advantage: you can take your grandkids to experiences. There are so many opportunities to take little ones to see National Parks, museums, landmarks and new landforms this summer. One of the best parts is that each place you visit serves as a learning experience too. For example, seeing a National Park has little lessons, like learning about the new animals, bugs and plants that inhabit the area, and more significant lessons, including the need to protect the planet's water, air and more. You can even enroll them in a Junior Ranger Program at various National Parks to learn all of these lessons.
Volunteer with Grandkids
A great use of you and your grandkid's time this summer is volunteering. All across the country, communities need help and your toy hauler can take you to the places help is needed the most. Helping vulnerable communities teaches kids empathy and instills values that shape who they become. You can even gear it towards something they have a passion for. For example, if your grandchild talks about becoming a veterinarian, see if you can volunteer for a local shelter. The world always needs love and kindness, and this is a great way to participate.

Grandkid-Friendly Motorhomes
Omni Super C Motorhome
With a smooth ride, convenience at your fingertips and top-tech on board, Omni delivers everything you need for the perfect getaway with the grandkids. Every floor plan sleeps up to eight people, which is perfect for large families. The Super C's residential vinyl flooring is easy to clean after a day of arts and crafts, then you can relax on the leatherette sofa or theater seating. Once the little ones are to bed, you can relax on either a queen or king-sized master bed and recharge for tomorrow's adventure.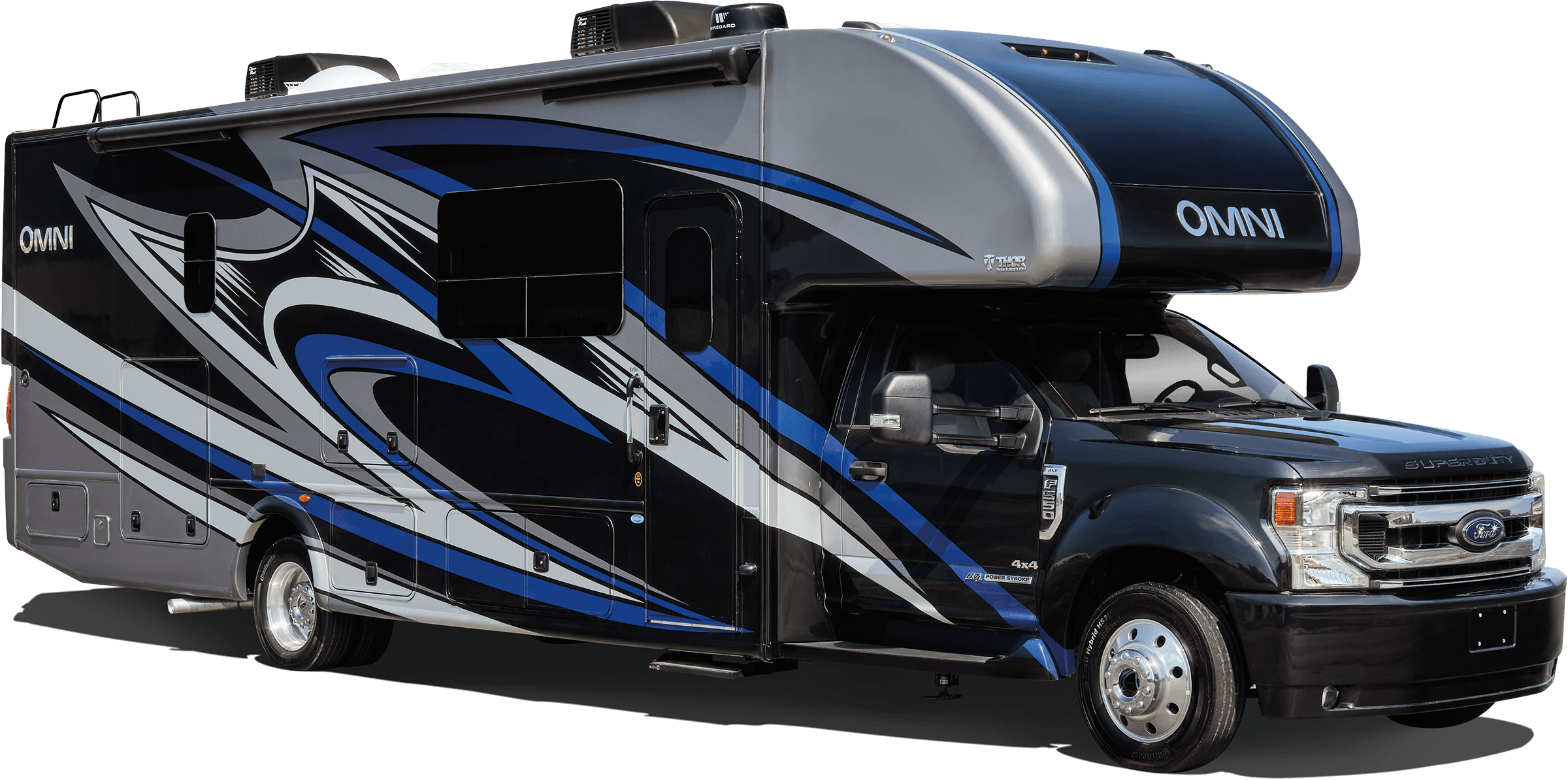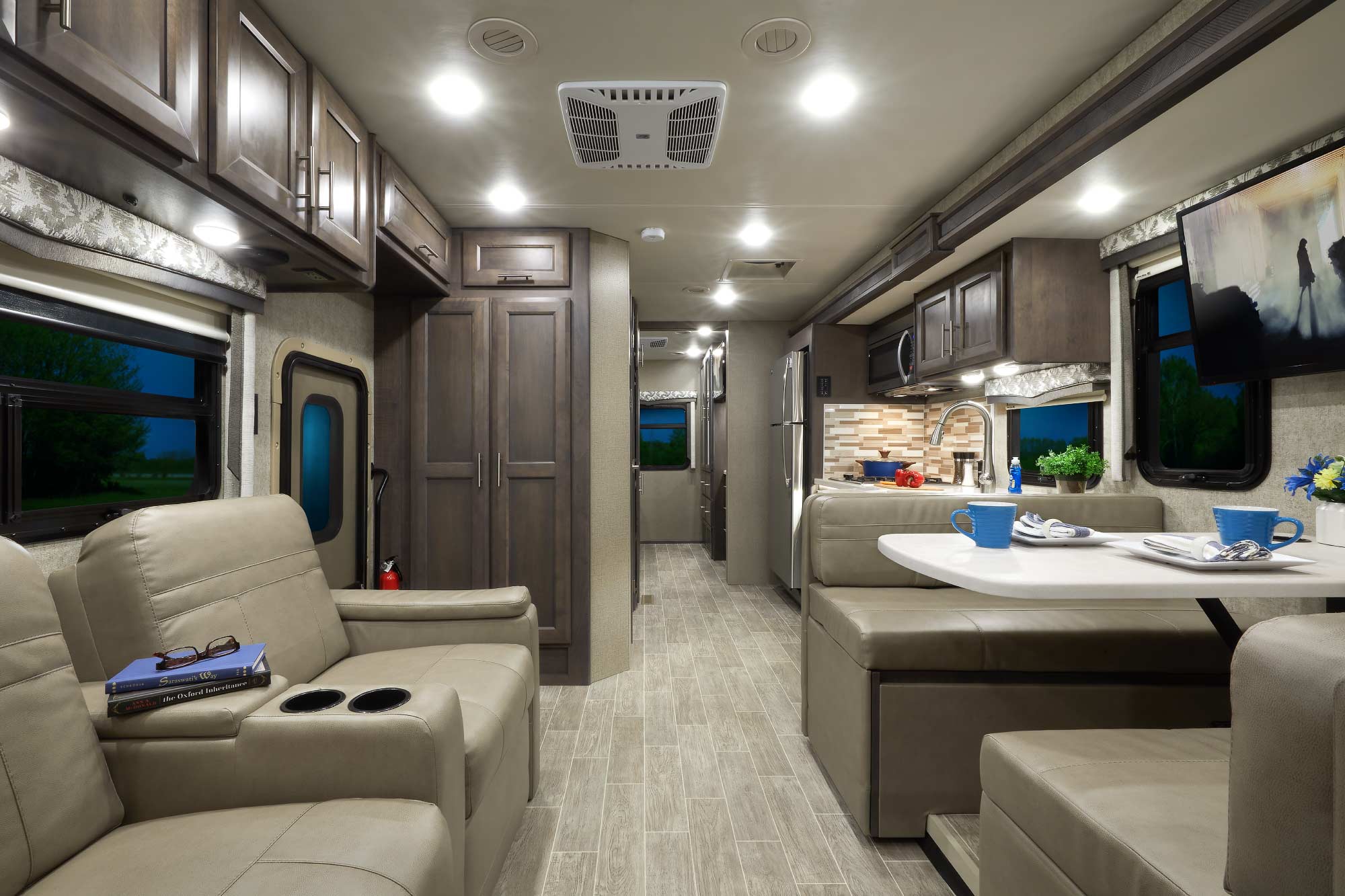 Omni | Features | Floor Plans | 360° Tour | Pictured: XG32 Floor Plan
Hurricane Class A Motorhome
It's been a long wait to take your grandkids for a summertime trip in the RV, which is why you must take the road by storm in a Hurricane. Depending on the floor plan, you'll have room for six to nine people. The large exterior rotocast compartments have enough room to store all of your outdoor adventure must-haves. You can set up a table under the powered patio awning with LED lighting, and enjoy reading and writing in the shade. After a summer vacation in this Class A, your grandkids will look forward to the trip each year.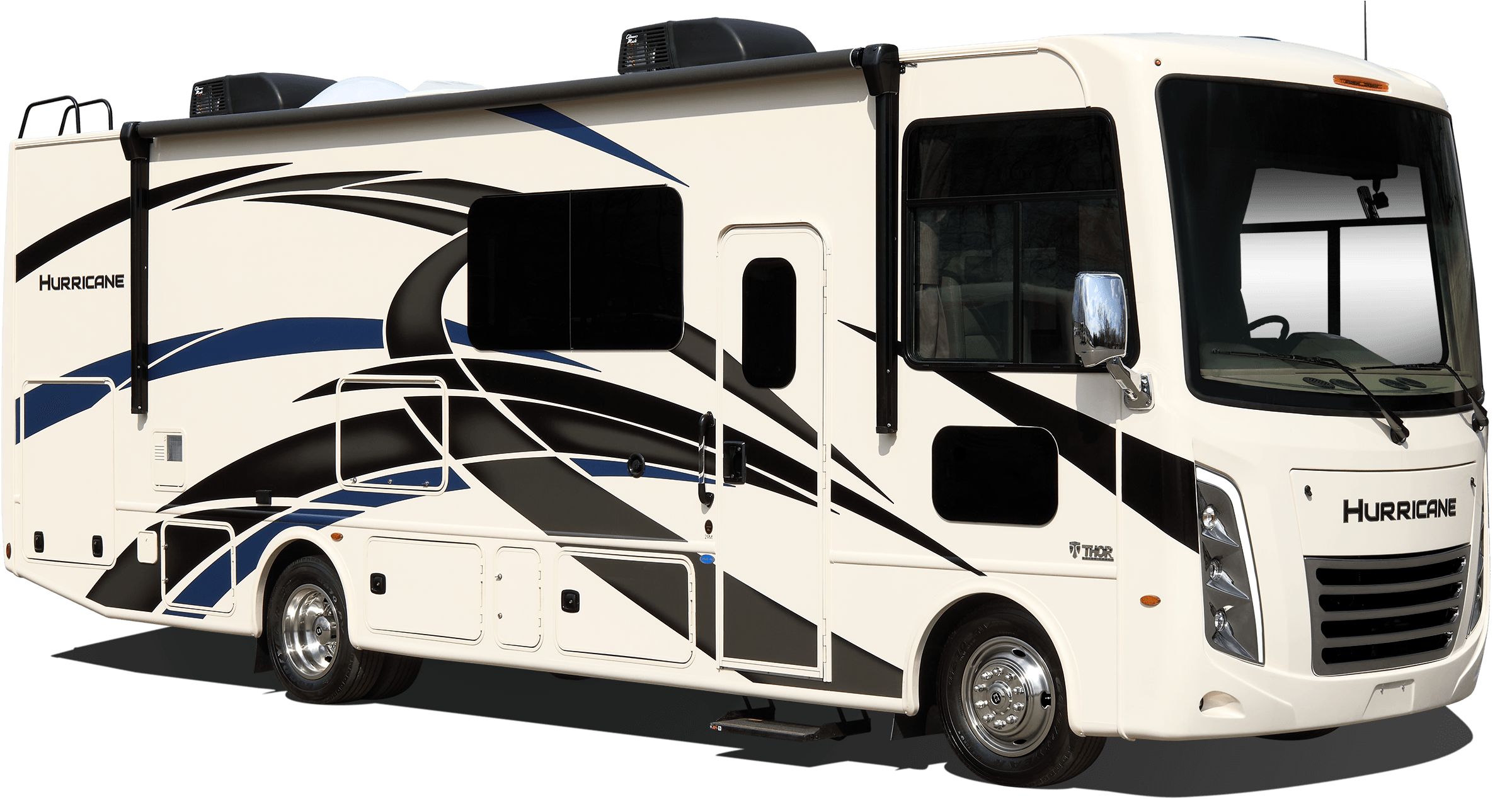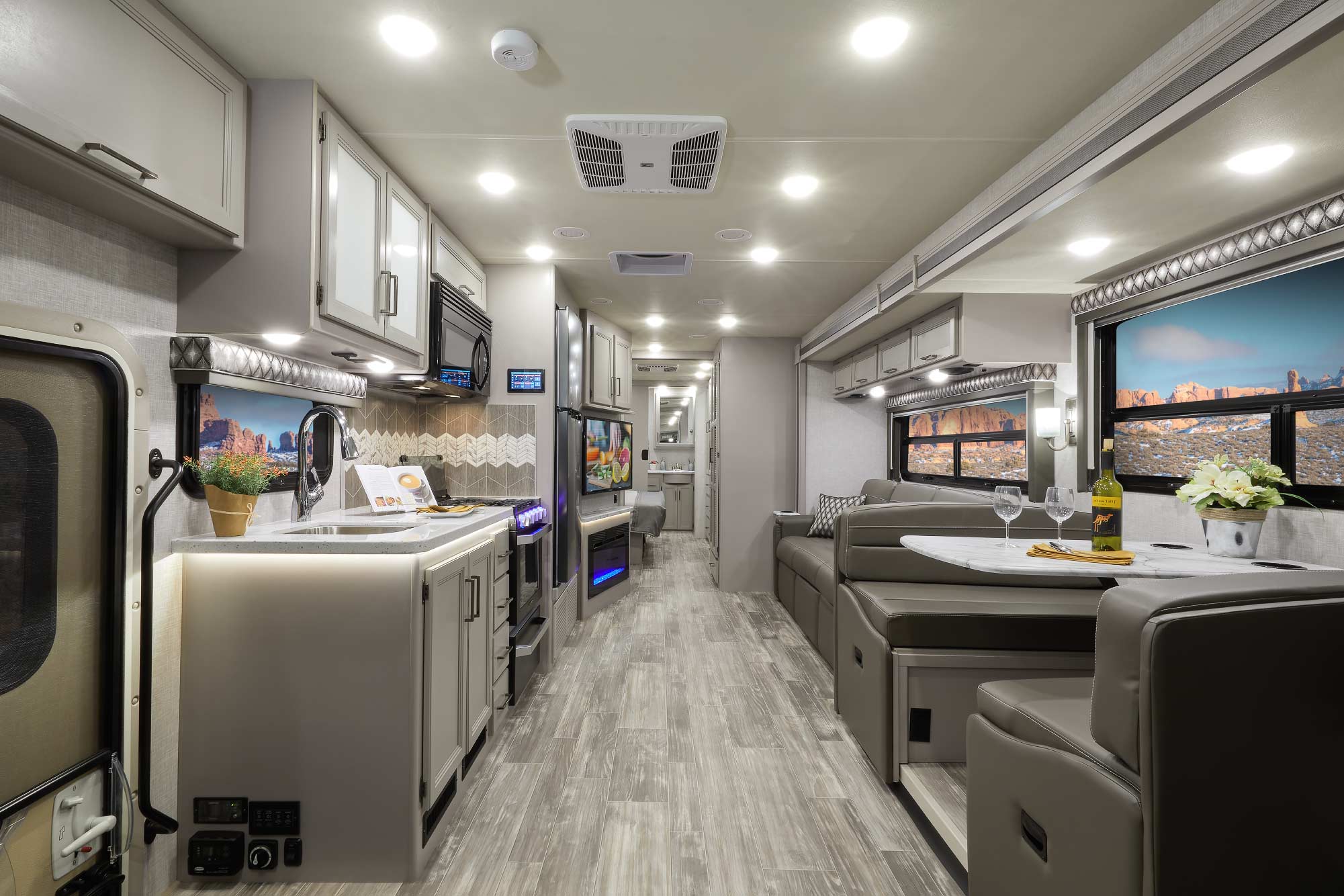 Hurricane | Features | Floor Plans | 360° Tour | Pictured: 35M Floor Plan


New to RVing? Check out our free RVing How-To Guide. 
Questions? Comments? Contact our Coach Link Sales Advisor.

Are you searching for local inventory? We offer a convenient Dealer Locator.