Road Trip Weather
April 5, 2021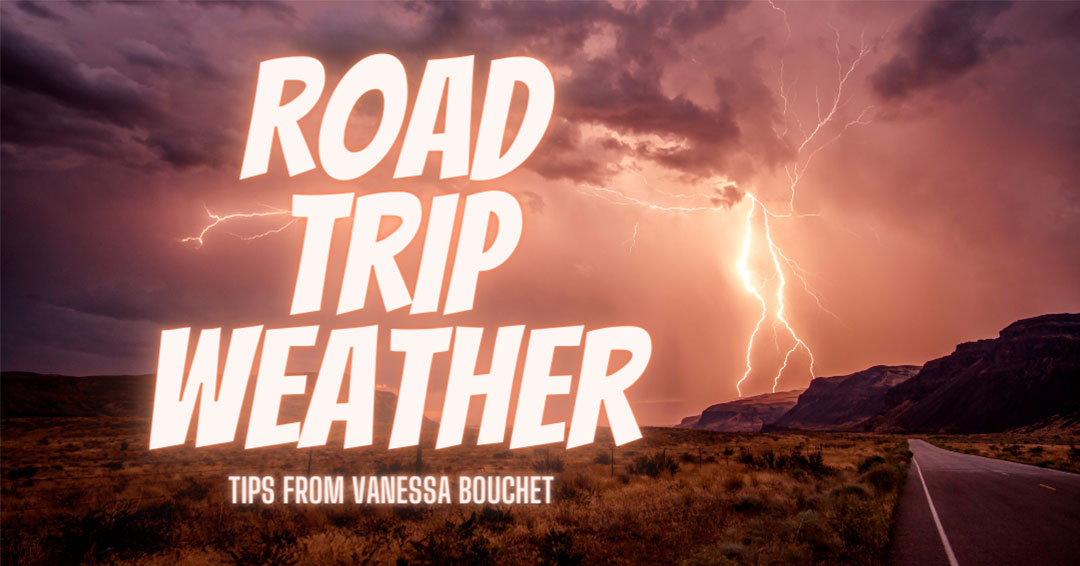 by Vanessa Bouchet
Perhaps the most significant factor when planning an RV vacation is the weather. Regardless of where your planned activities or driving will take place, the weather will affect your travel and overall experience. If you're interested in advice on how to navigate the weather from a seasoned RVer, continue reading.
Use an App with Live Weather Updates
There's one app that's outstanding for weather and traffic updates. It's technically for long-haul truck drivers, but aren't RVs just modified trucks? The app is called Trucking Weather & Traffic and is free from the app store. This app uses cell phone location services to track local weather and traffic and sends updates based on the user's location automatically.
Say you're traveling from Ohio to Florida, and as you cross into Florida, there's an extreme weather warning or huge traffic back up on Interstate 75 (I-75). The app will automatically send an update, so you can decide to pull off and park or power through to your destination. For those who dislike getting caught in traffic, this is a solution to find a quicker route.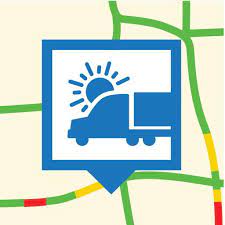 Research your Route's Weather Patterns
Have some basic knowledge of your route's weather patterns. For example, the Atlantic Hurricane Season is from June 1st to November 30th. If your family plans a trip to any location on the Gulf Coast or Atlantic Coast, it will help to know this ahead of time. We usually go to the Outer Banks of North Carolina every November for Thanksgiving. This trip is usually the last two weeks of hurricane season.
So far (knock on wood), we haven't had any horrible weather during our trips. We, unfortunately, have followed a hurricane to North Carolina. That year, the North Carolina Highway 12 (NC-12), the main highway down the Outer Banks, had water and sand-covered portions, and some places were one lane due to these restrictions. Luckily, we made it there and back, but it was a nervous last-hour drive to the campsite.
Check Forecasts for the Drive Home
Consider the weather you'll drive through to get back home. The same trip mentioned previously is when we ran into inclement weather on the way home to Ohio. We left North Carolina with decent weather, but the weather in Ohio was not that great. On our route back - before having the weather app - we had to drive north through West Virginia's mountains to get home. We were unaware of ice warnings for most of the area in the mountains. Needless to say, that was a white knuckle drive past the weather to get home. That was probably one of the most nerve-racking experiences for us because no matter how good a driver you are, ice will test your abilities.
Tutorials for Managing RVs in Extreme Temps
Another important weather issue is heating. If you plan to navigate through the southwest of the US, the heat may cause you and your rig some issues. Think about giving your rig some rest if driving in scorching temps. While we can't prepare for all weather experiences, we can get some training to drive in different conditions. There are plenty of tutorials on how to manage an RV in extreme hot or cold weather.
Research and Plan Before a Road Trip
The last piece of advice for this blog is to research before a trip. Research your starting point and destination's weather. If needed, plan and prepare for extreme weather emergencies. Figure out when the best time to travel is, any weather issues or anything that would impact your travel. As always, prepare, plan and pay attention to where you're going.
New to RVing? Check out our free RVing How-To Guide. 
Questions? Comments? Contact our Coach Link Sales Advisor.

Are you searching for local inventory? We offer a convenient Dealer Locator.