On the Road Again
June 18, 2020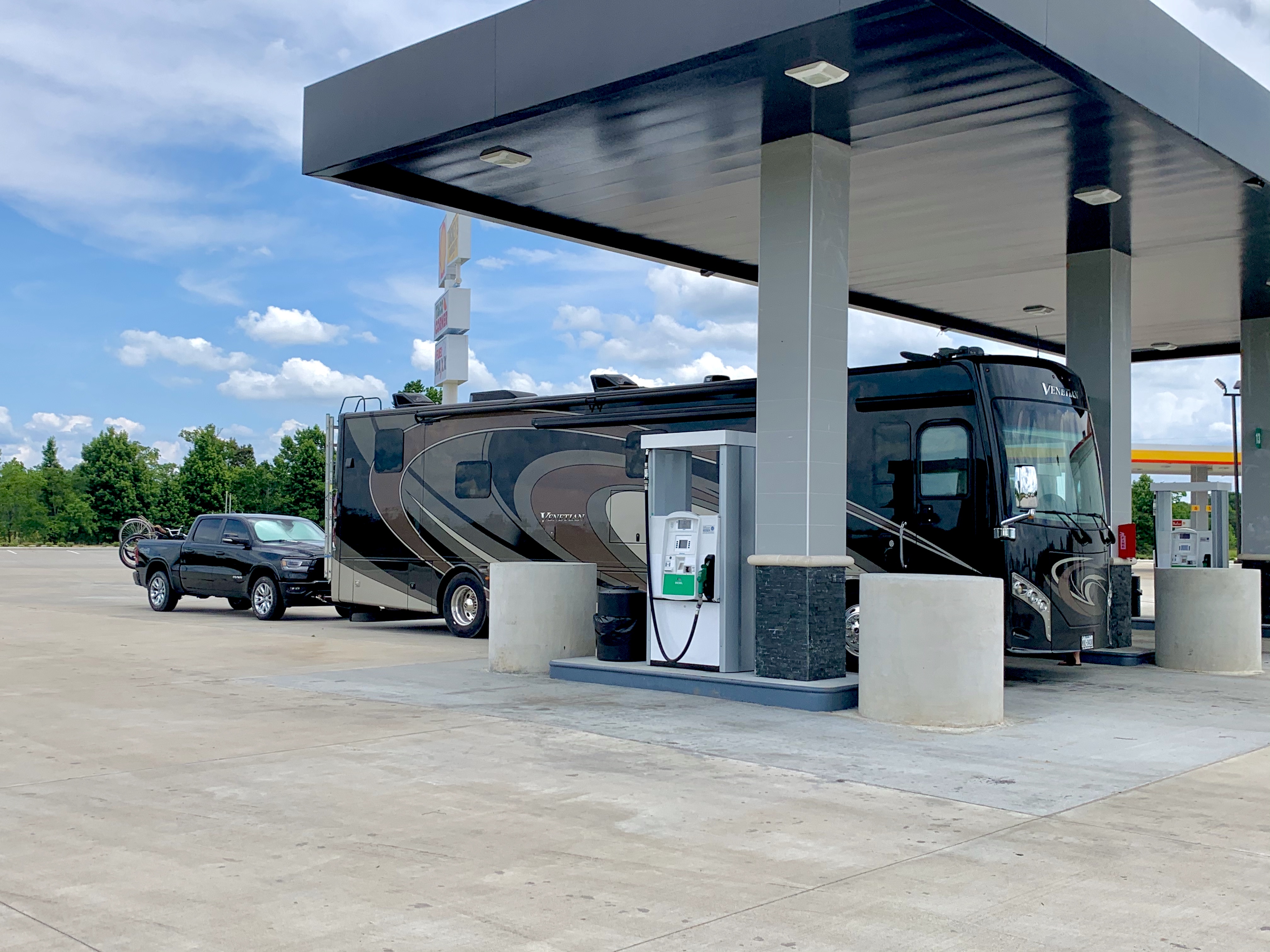 By Stephanie Hagen
The Hagens are on the move again! Well, we were on the move again. We made our way to Alabama for a nice week at a poolside RV resort, friends, and the beach!
Before we left, we made sure to check all of the local laws and everything going on in the states that we would be driving through. Since we still have COVID precautions, we noticed that there could be a drastic change between the states (and even the counties) as we drove through them. We knew that there was a possibility of needing to remap our route if Alabama had travel restrictions coming in from certain states like Louisiana. Thankfully they did not, so we were able to make the straight shot from Texas.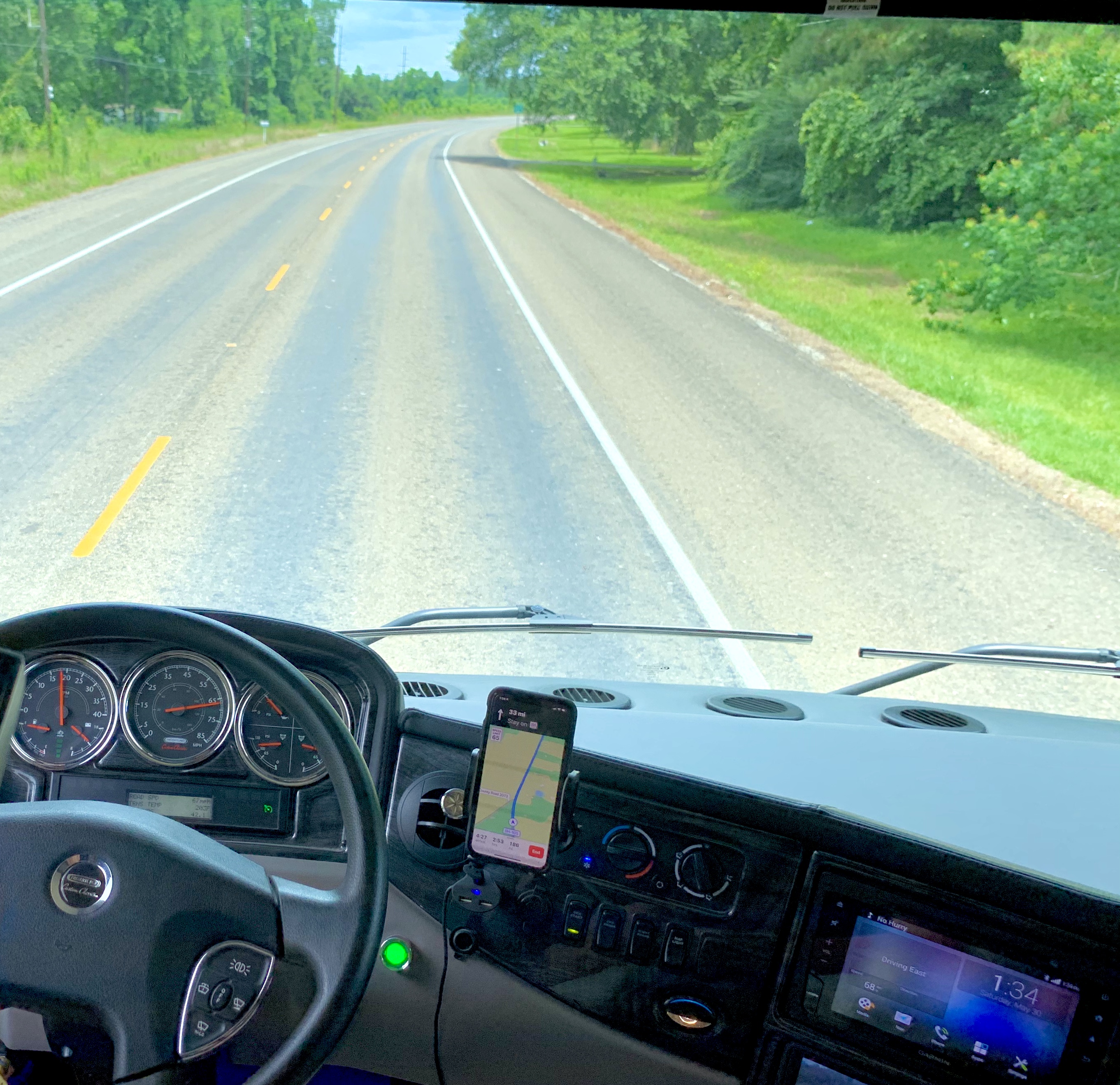 The whole family was buzzing with excitement as we left. Although the drive was doable in a day (it was a 9-hour drive), we opted to stop in Louisiana and stay at a Harvest Hosts location. These are great stops as they offer a little taste of the local area and usually a great atmosphere. This stop was no different! We spent the night at Bayou Tech Brewery and had some really unique pizza and local beer. Travis's favorite part was not needing to disconnect the truck from the coach.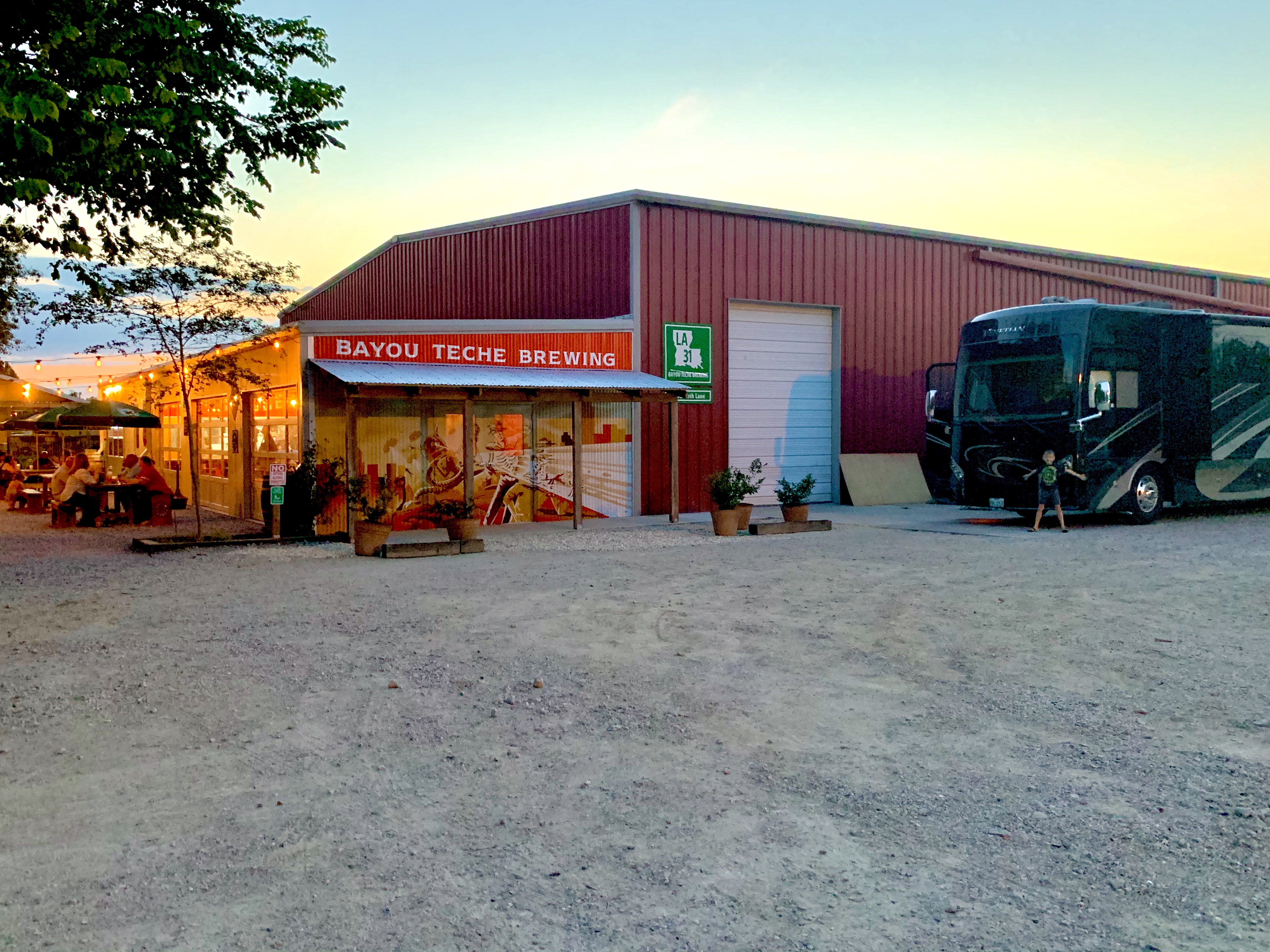 We loaded up the next morning and finished the journey to Buena Vista Coastal RV Park in Orange Beach, Alabama. We immediately fell in love with the cleanliness and quietness that the park offers. This was the first time that we stayed at a resort that required you to have a Class A or Super C to stay. The staff was extremely friendly, helpful and willing to answer any questions we had. They even offered to drive us straight to our site or help us hook up our motorhome once parked.
We spent the first full day in and out of the pool. Lou loved the lazy river and spent much of his time going around the river. He quickly made friends, and they made a game out of going down the water slide. Unfortunately, we did cut our trip short. We were supposed to meet friends from out of state, but due to some car troubles, they weren't able to make the trip down. Tropical Storm Cristobel was also making its way to the coastline and although it didn't seem like we'd get the worst of it, the rest of the week included a lot of rain. So, we packed up and headed home.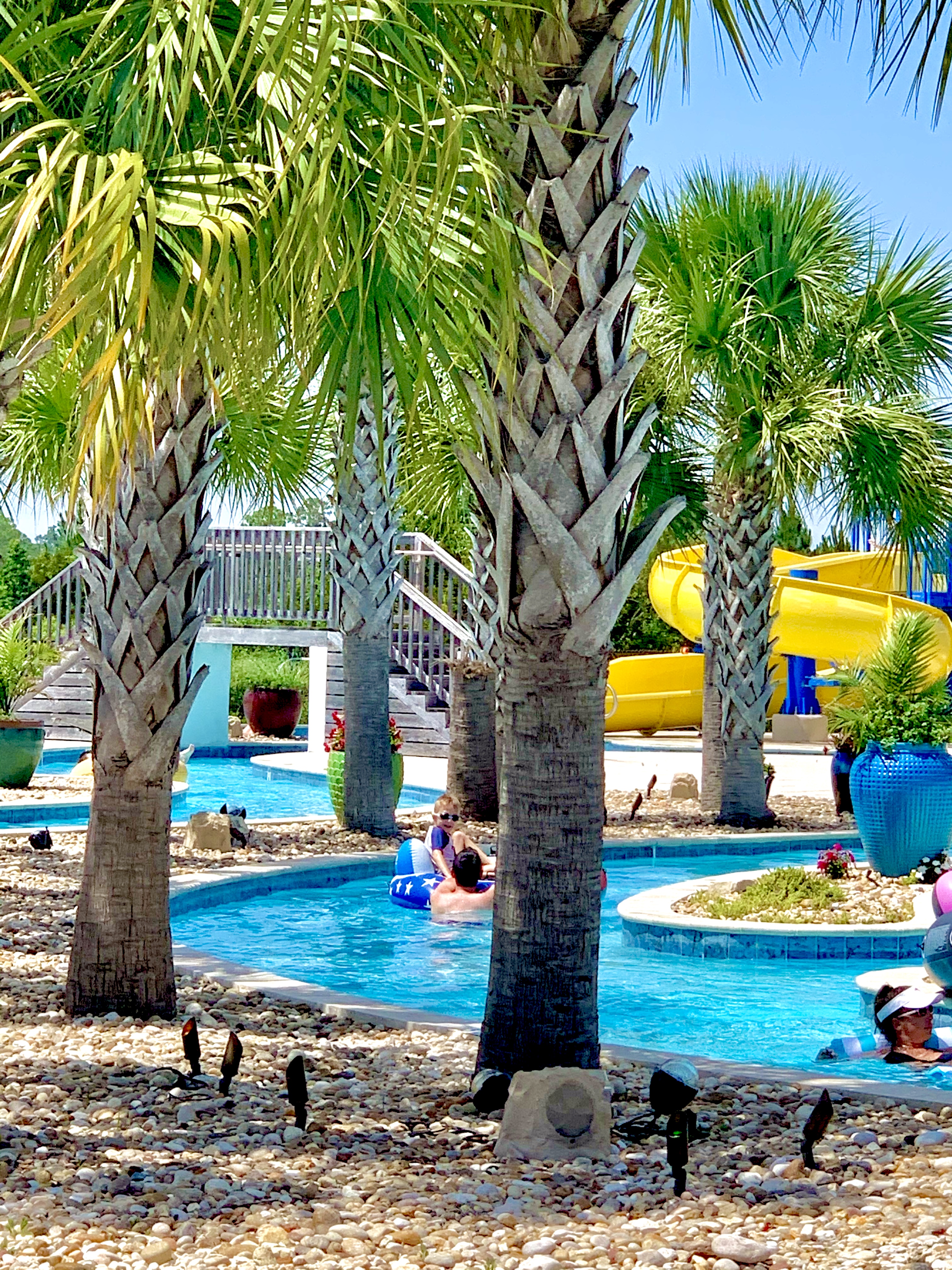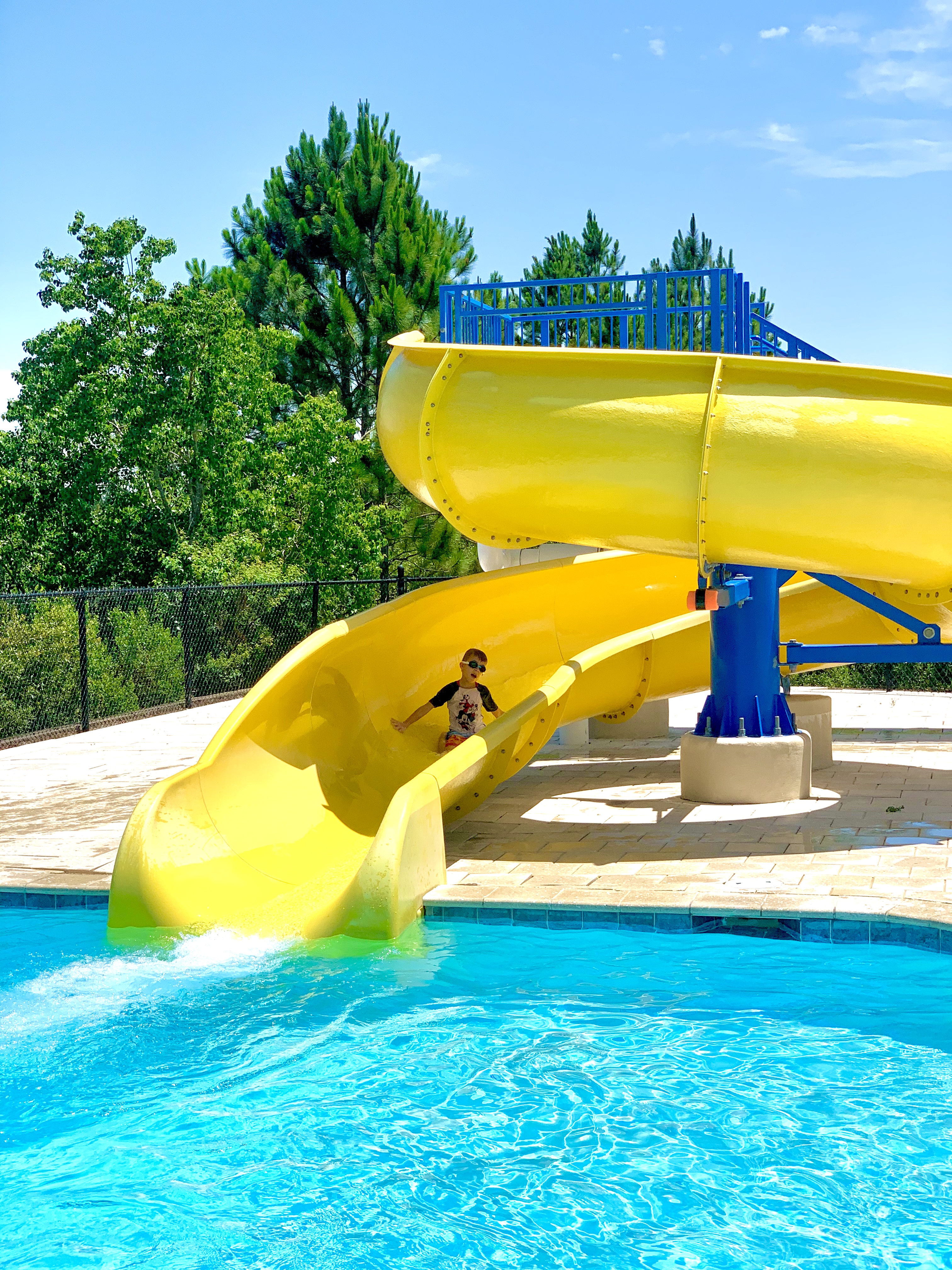 Although it was a quick trip, it was a much-needed moment of relaxation. The Venetian almost seemed happy to hit the road again (or maybe it was all of our energy) and the gas prices were extremely reasonable! We can't wait to make our way back over for some beach time, but for now, it was just nice to get back on the road.



Questions for the Hagens?  Text them to us, and we'll get those answered, 574.584.2074 (our #TMCHappyCamper line) or message us on Thor Motor Coach's Facebook page.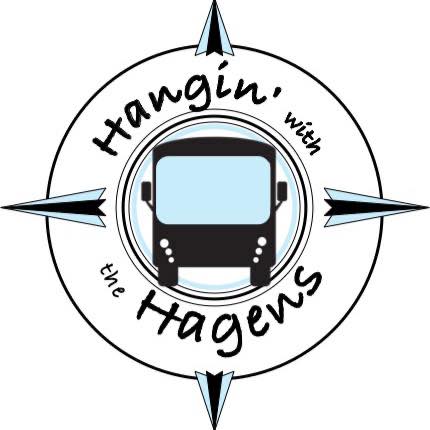 Follow #HanginWithTheHagens on Social Media
Facebook Page: Hangin' with the Hagens
Instagram: @HanginwiththeHagens