Junior Ranger Program for the Next Generation RVers
May 7, 2020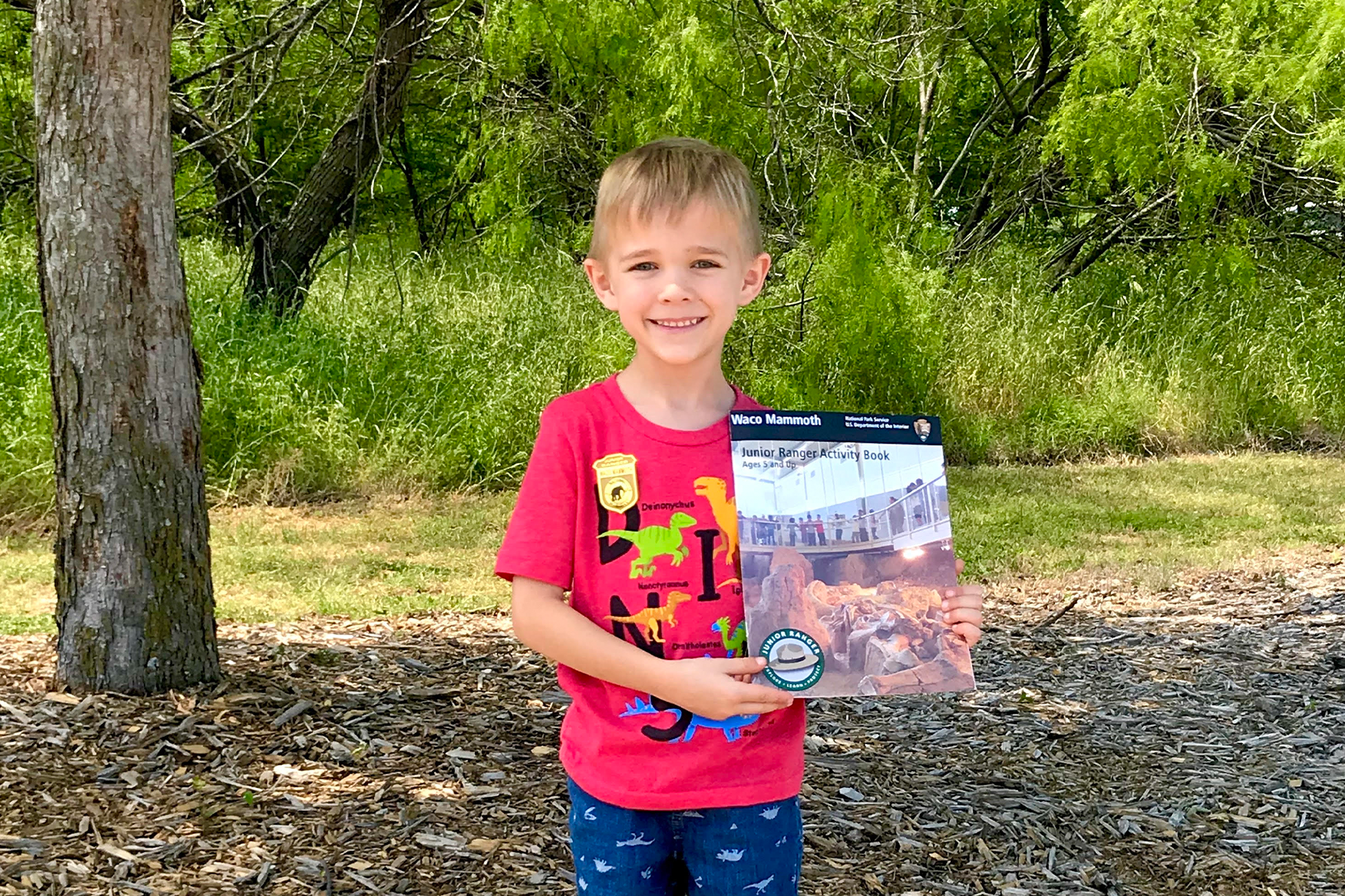 Last week was National Parks Week. With things closed and the social distancing orders in place, this fun week seemed to sneak right past. So to celebrate National Parks Week, I'd thought I'd share one of our favorite aspects of the parks. 
The Junior Ranger Program is easily one of our favorite things we've run across in our journeys. I'll admit, the first Junior Ranger Badge Lou ever got was accidental. We didn't realize the parks had such a neat program intertwined within them, and we almost missed it. We were visiting Waco Mammoth National Park in Waco, TX when our sweet friend saw the tables they had sitting out with crayons and paper. Upon further investigation, we found out that they had a booklet available for the kids to fill out and could hand in at the end of the tour.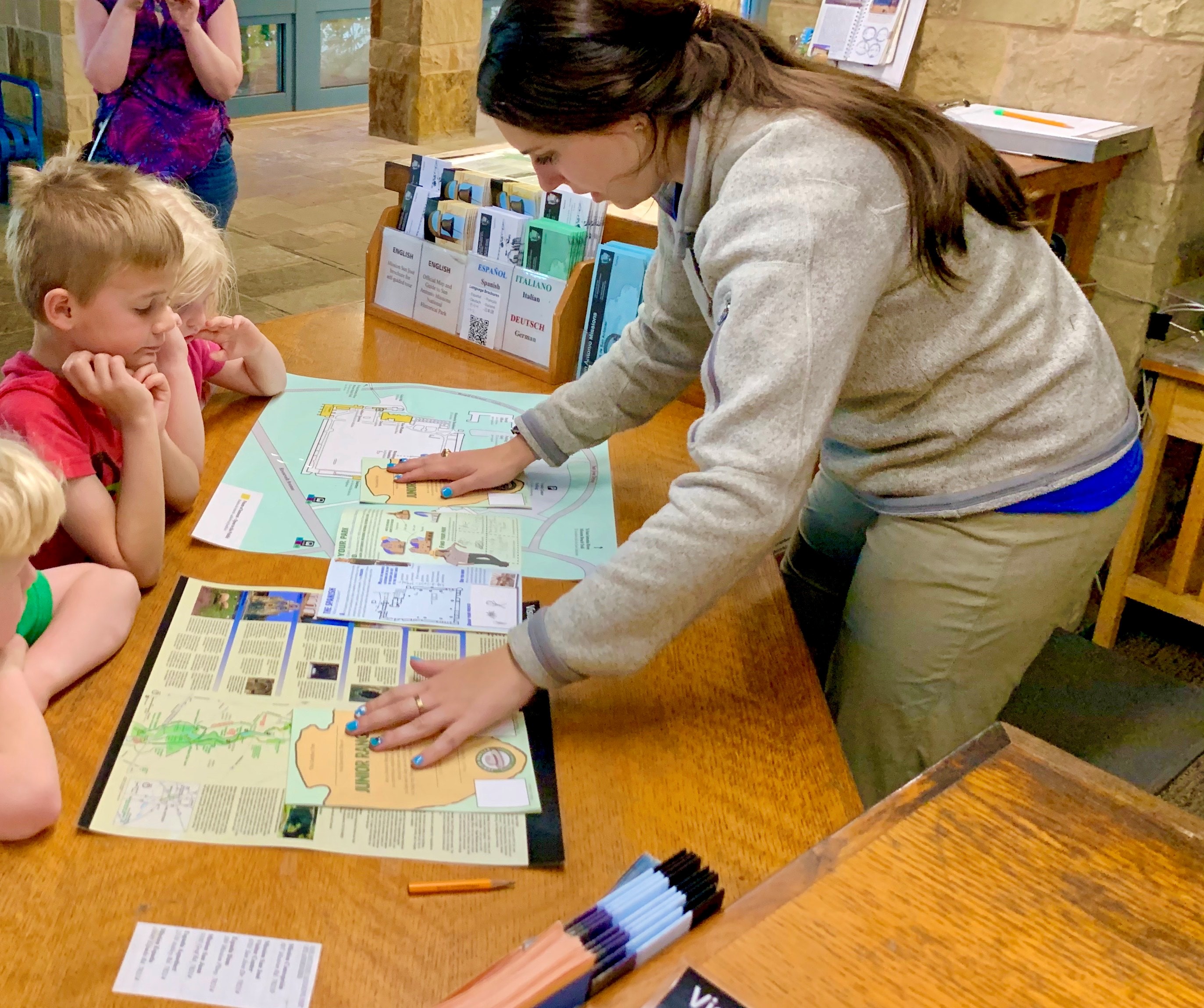 Lou was so excited about that first booklet and badge! Since Waco, he's been able to participate in four other parks programs in both Texas and South Carolina. We found that the Junior Rangers Program is a fun way for the kids to be able to take a step back and learn the history and nature that is within the area. 
The Junior Ranger Program is available for kids between the ages of 5-13. There are over 300 different sites within the parks program (not including the state parks that we have found also mirror a similar program in their parks) and so it offers a lot of opportunities for exploration. It's not just within the National Parks but also in National Monuments and National Historic Sites too.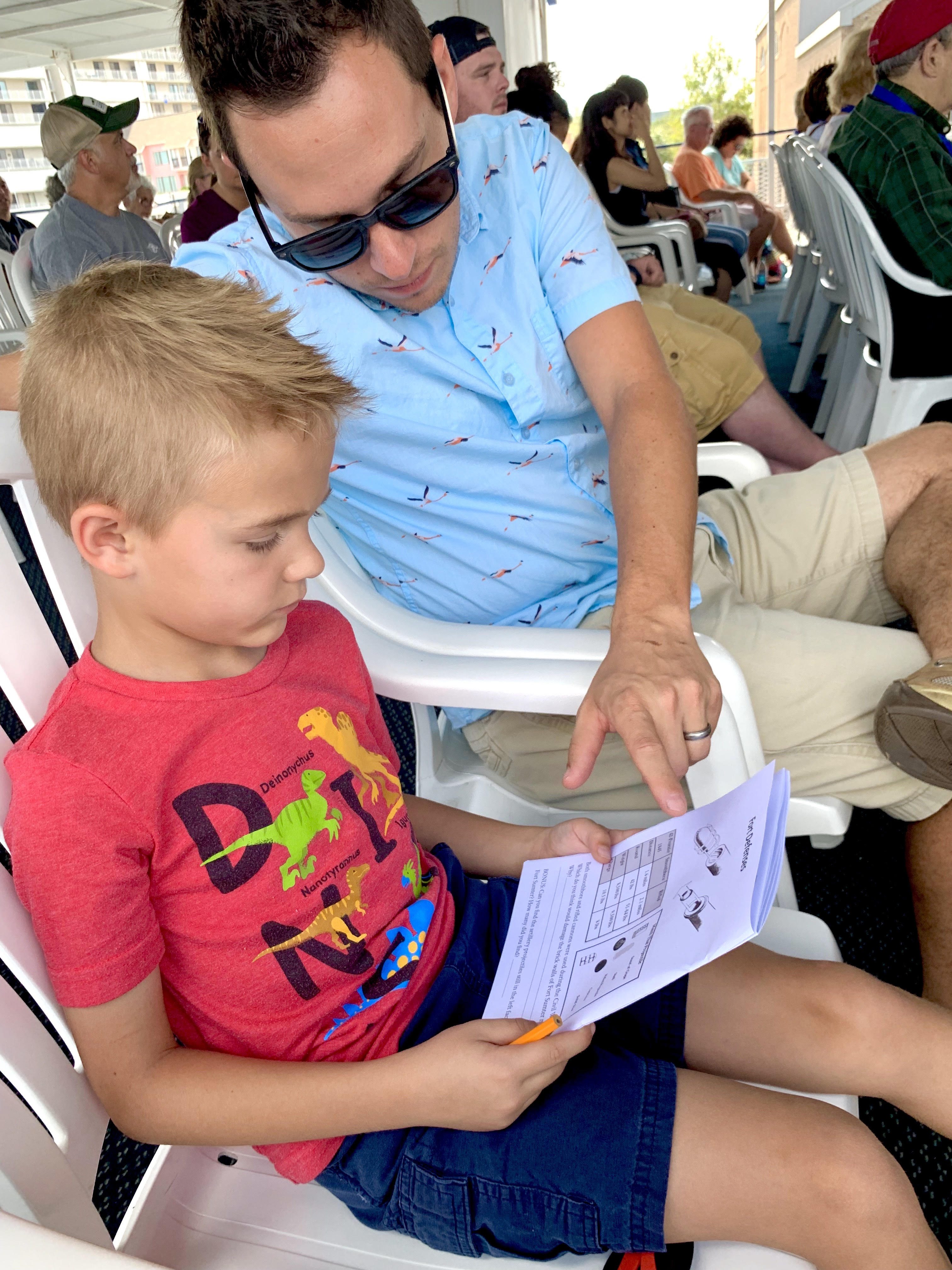 Each site offers kids' books you can pick up or print off from their website to complete. Some of the challenges might include identifying the local flora and fauna or reading different information found within exhibits. The kids can draw their favorite thing they learned about or something they saw. We've learned fun facts about dolphins that live in South Carolina and how people worked and traded within the San Antonio Missions. After completing a certain number of sections (the number will correlate to your child's age), you return it to a Ranger to be checked and signed. Before being presented their badge, the kids have to say a pledge promising to continue to learn and take care of our parks and wildlife.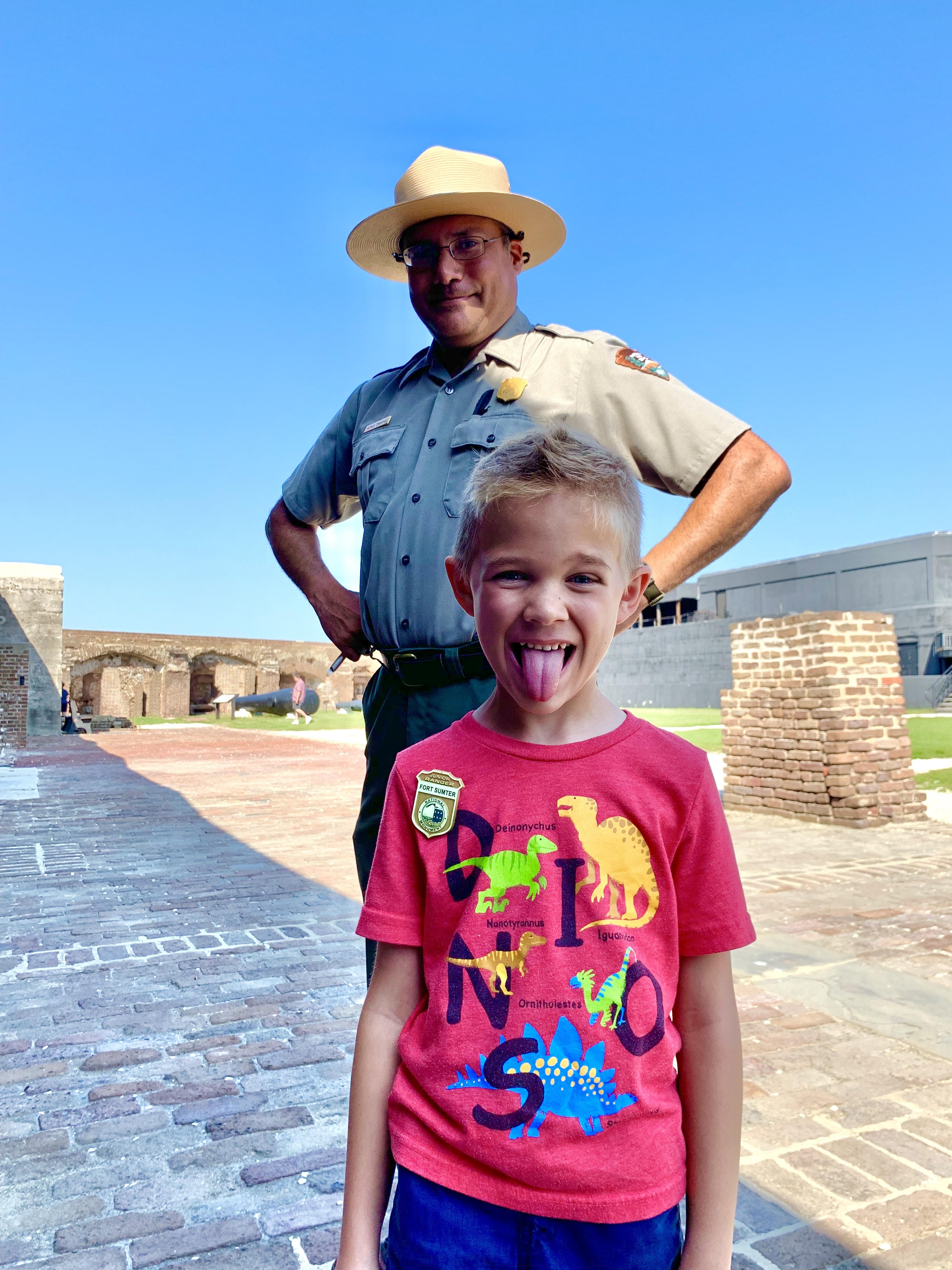 As Lou continues to learn America's history, he keeps adding new parks to his list that he'd like to visit. We have found the badges are wonderful souvenirs and bring back fun memories when he shows them off!
Even as adults, we have found the Junior Ranger Program to be fun and really excel because of the wonderful park rangers. They are extremely knowledgeable and are happy to answer any questions that you may have. They make sure to include the kids and bring history to life! It's interesting to hear their backgrounds, and it's definitely been wonderful to see them interact with the kids. Each ranger has brought their personality on the tours, but they are all energetic and bubbly and a true joy to be around.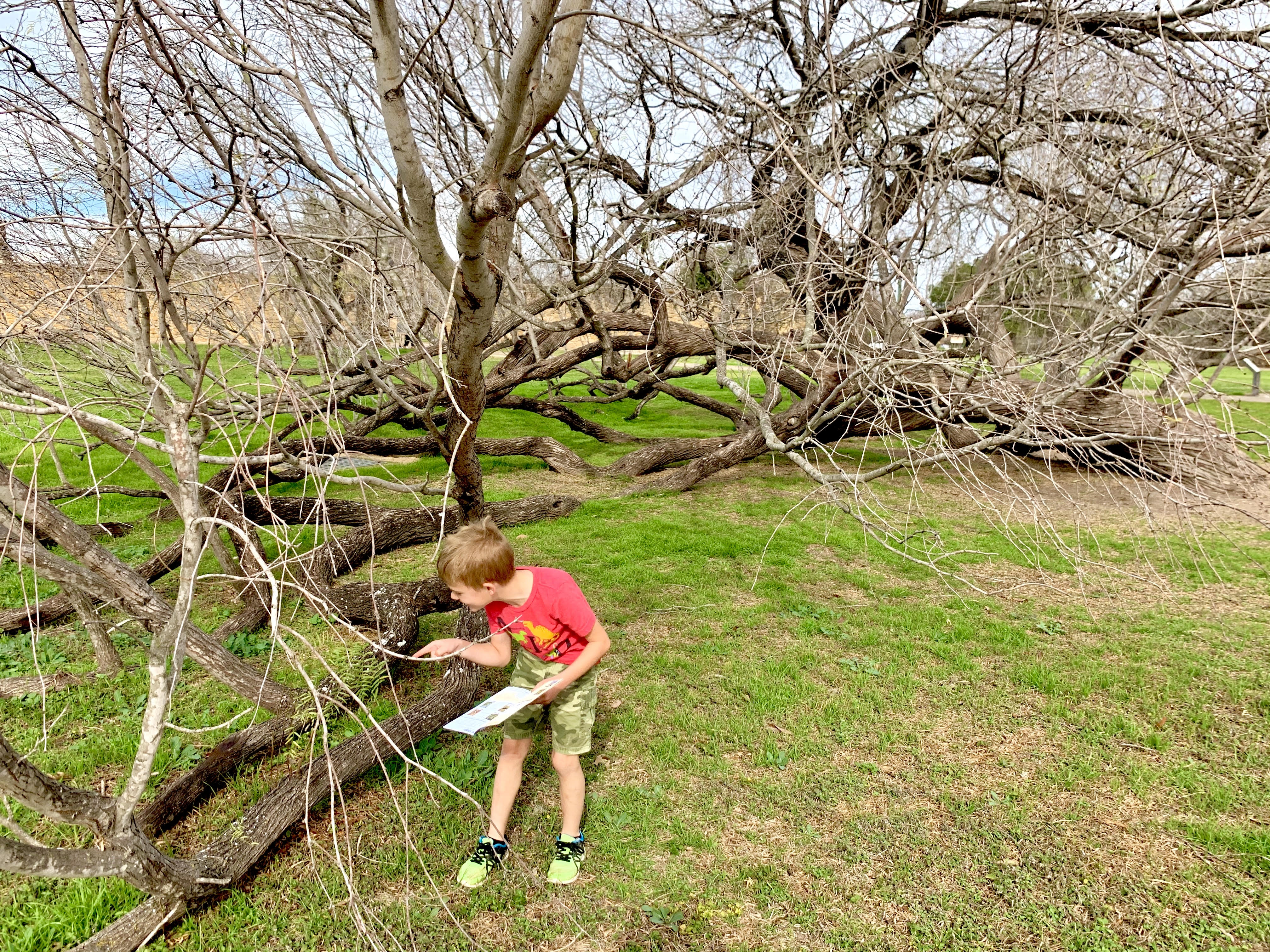 As the stay-in-place orders are lifted and you begin to plan your next RV vacation, we would absolutely recommend checking out some of the parks and programs that may be close by where you park your RV. Find one near you at NPS.gov.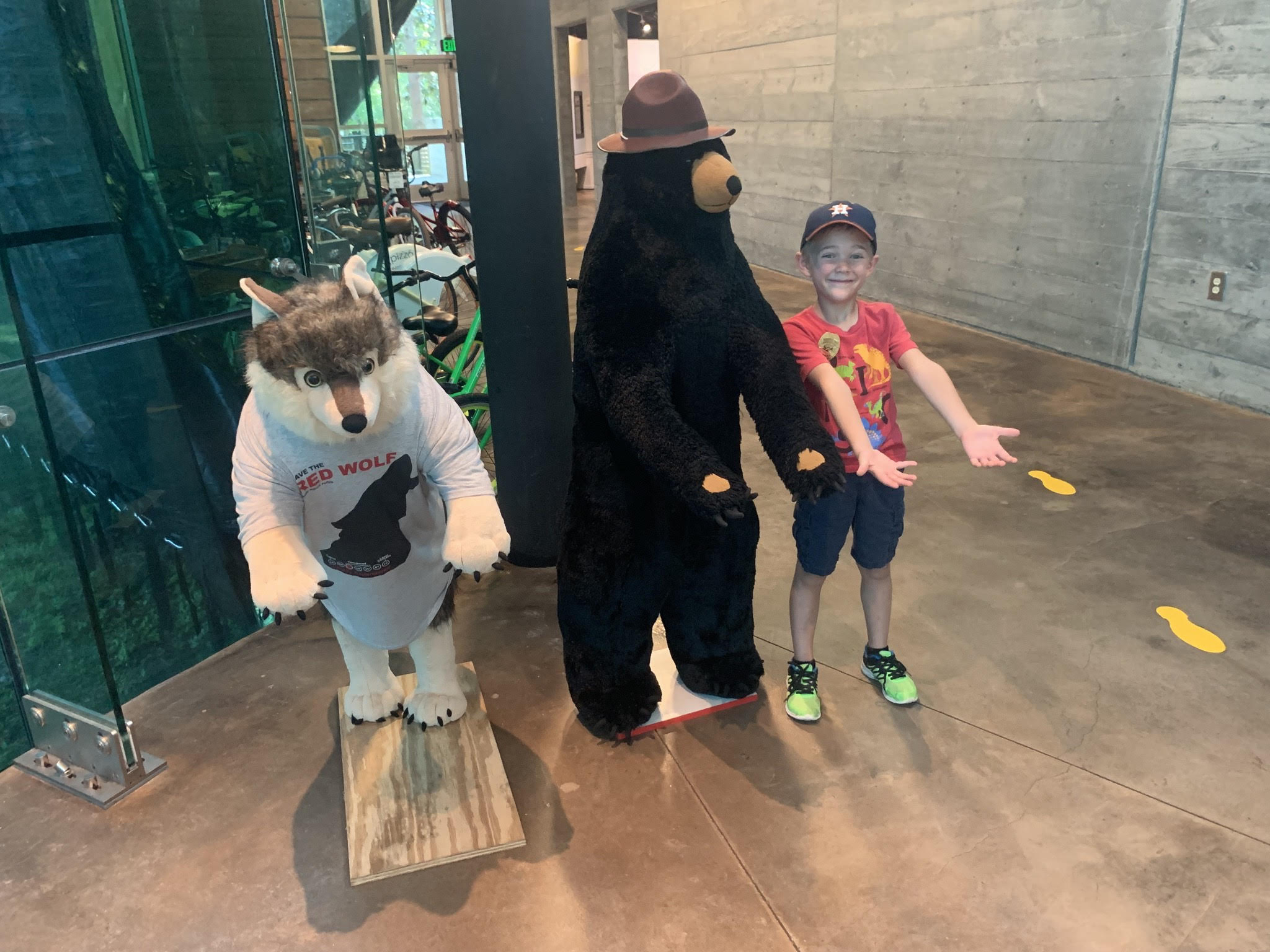 Questions for the Hagens?  Text them to us, and we'll get those answered, 574.584.2074 (our #TMCHappyCamper line) or message us on Thor Motor Coach's Facebook page.
Follow #HanginWithTheHagens on Social Media
Facebook Page: Hangin' with the Hagens
Instagram: @HanginwiththeHagens