How to Winterize Your RV
November 5, 2020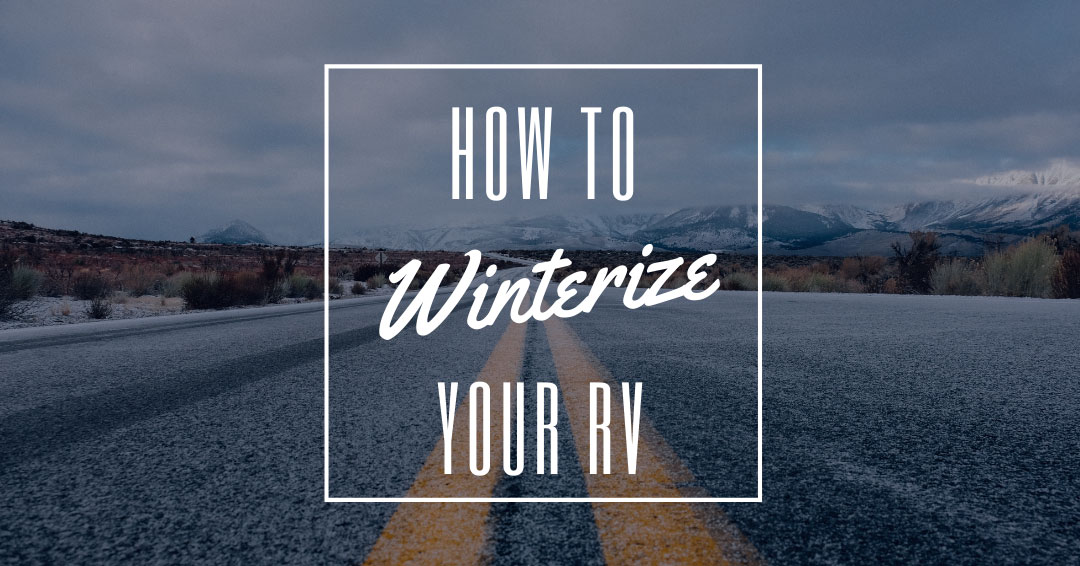 You've made some incredible memories this camping season, but for many, it's the time of the year to hang up the motorhome keys and get ready for the winter months. Winterizing your Thor Motor Coach is crucial to protect your investment and protect your home away from home. Continue for our tips on how to winterize your Thor Motor Coach.
Winterizing: Inside your RV
First things first, let's get the inside of your Class C RV ready for winter. There are some things you won't want to forget to do. Clean your oven, range, countertops and Dream Dinettes. Remember to clean out your refrigerator, leave the doors open and, it's never a bad idea to leave a box of baking soda to soak up any remaining odors. Close all of your curtains and keep them from fading by putting some foil between them and the window. If you're interested in more tips for cleaning your Sprinter's interior, check out our blog, Cleaning Your RV the Right Way.
Winterizing: RV Exterior
Now, let's cover our bases of your motorhome's exterior. To get the best tips on cleaning your RV's exterior, check out our in-depth blog, then give your Class B+ motorhome a wax. Check seals around your doors, windows and roof. While you're up there, cover your vents and AC to keep uninvited guests from getting into your camper van. Don't forget to oil your locks and hinges - you'll thank yourself later. Partially deflate your tires and cover them. If you're storing your motorhome outside, it doesn't hurt to protect it as well.
Extra Winterizing Tips
It isn't a bad idea to remove your batteries, if you're able to, and store them in a cool place. This way, you can check on them once in a while and charge them if you need to. Store your Super C RV on a level surface with jacks and with a full tank of gas to prevent condensation from building up. If you have particularly heavy snow, make sure to remove it from the roof as soon as possible. While you're out there, give your Class A diesel pusher a walkthrough to make sure nothing's leaking. Keep the door open to air things out a bit, if you'd like.
Winterizing: RV Sewage System
Our Thor Motor Coach team created an in-depth tutorial on our YouTube channel, including three different methods, on how to winterize your RUV's sewage system. First, you'll learn how to winterize with an air compressor. At the 3:15 mark, you'll get detailed tips on how to do it without an air compressor. Finally, at 3:50, you can pick up the wet method. Check it out for yourself below and remember to subscribe for the latest RV reviews, how-to and troubleshooting videos, and delicious Mobile Meal recipes.


There's "snow" place like home - Find a Thor Motor Coach made to fit you!
Outlaw Class A Toy Hauler
Are you looking for a home away from home? Outlaw is perfect for just that. This Class A RV has everything you need and more, including a garage. Not only does this toy hauler have residential features that you can enjoy for camping season, but it also has a water heater bypass system and black tank flush system that are winterizing-friendly to make your life easier when the season comes to a close.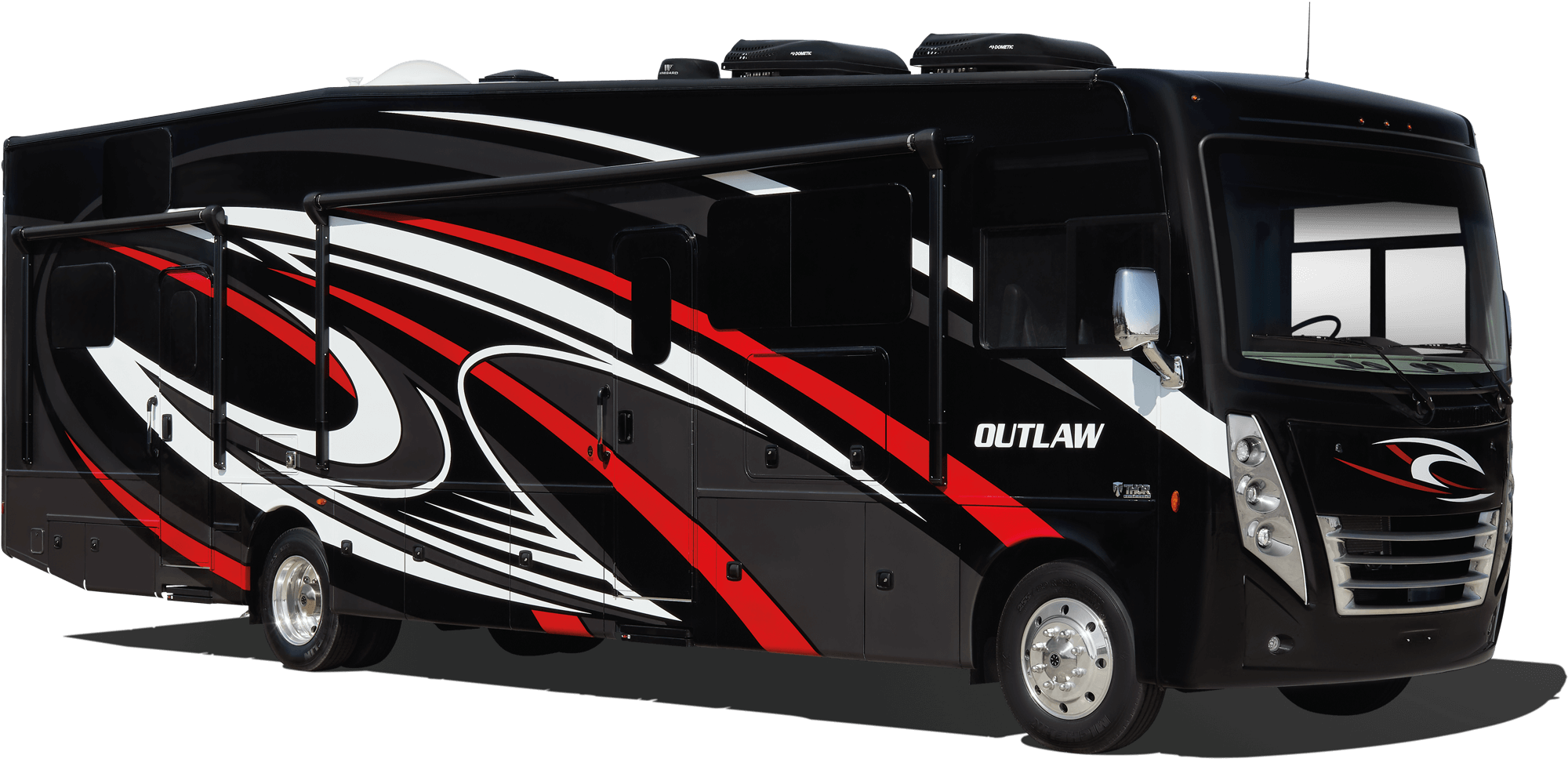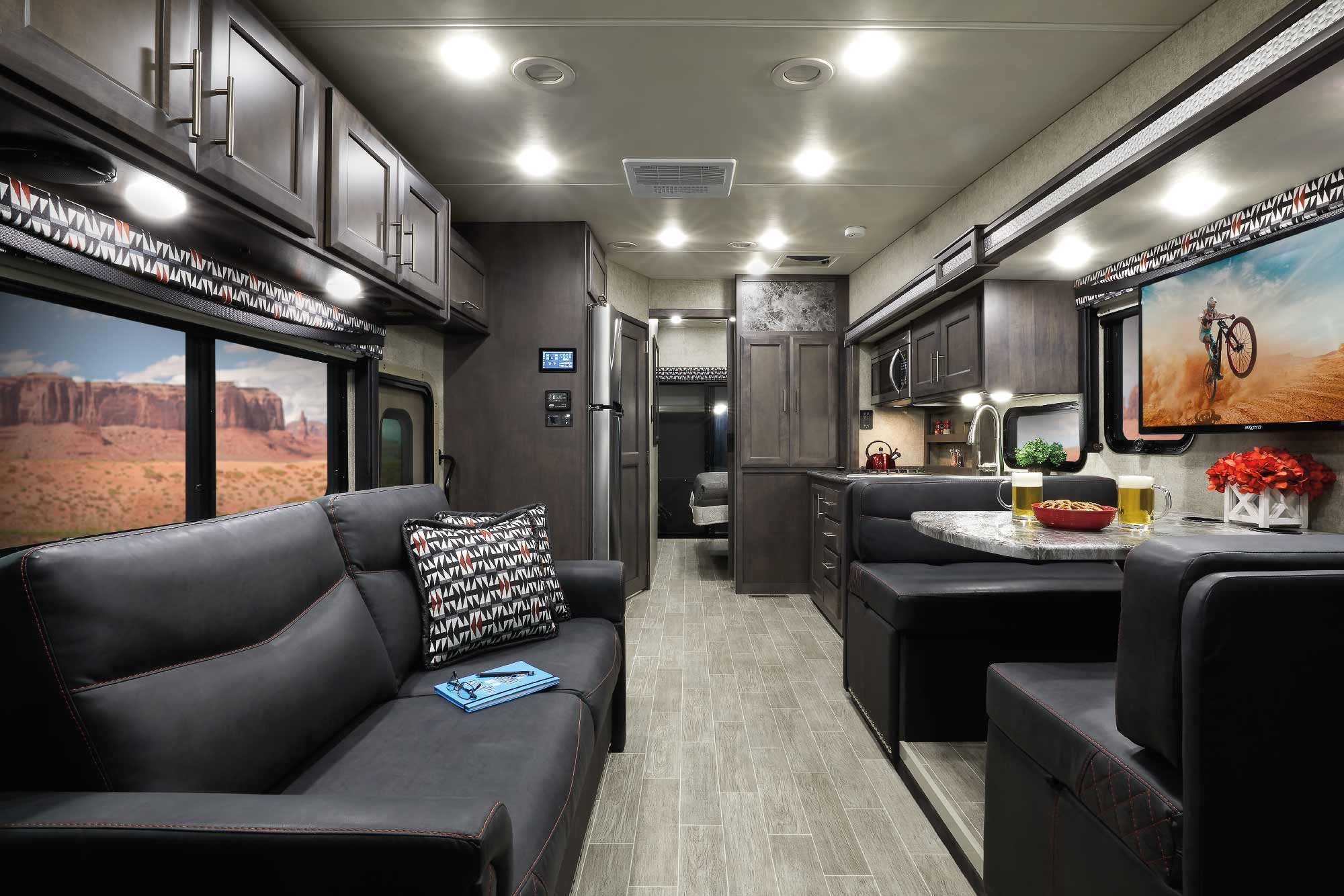 Outlaw | Lithium | Color Options                                           38KB Floor Plan | Road House | Gallery

Delano Mercedes Sprinter RV
Although Delano has winterizing-friendly features, you can make this Sprinter your home all year round. With the Mercedes-Benz safety package, back-up monitoring system and more, you'll feel confident behind the wheel. You and your loved ones can enjoy the convenience of the RapidCamp+ multiplex system working as your all-in-one control center for setting up your perfect spot.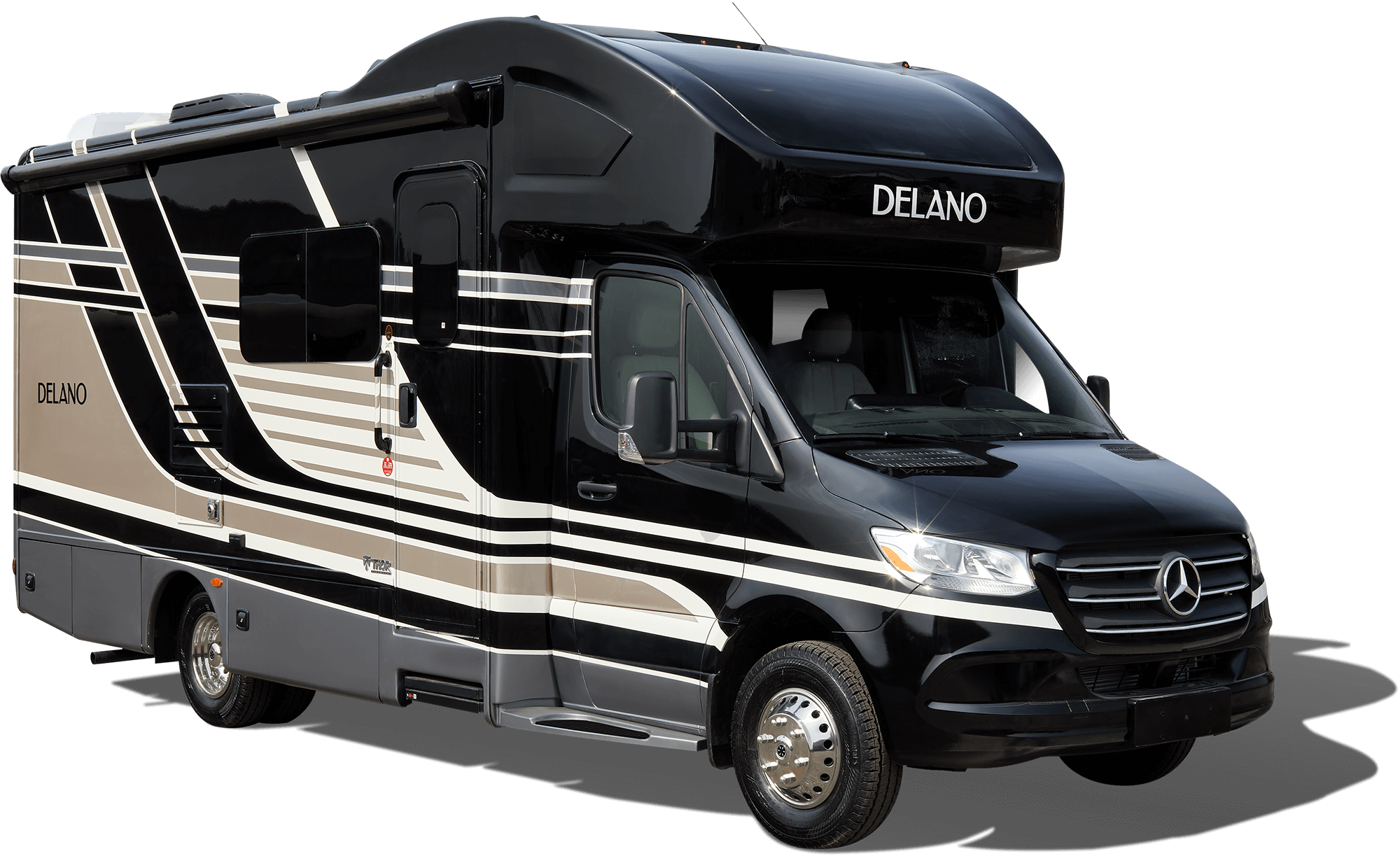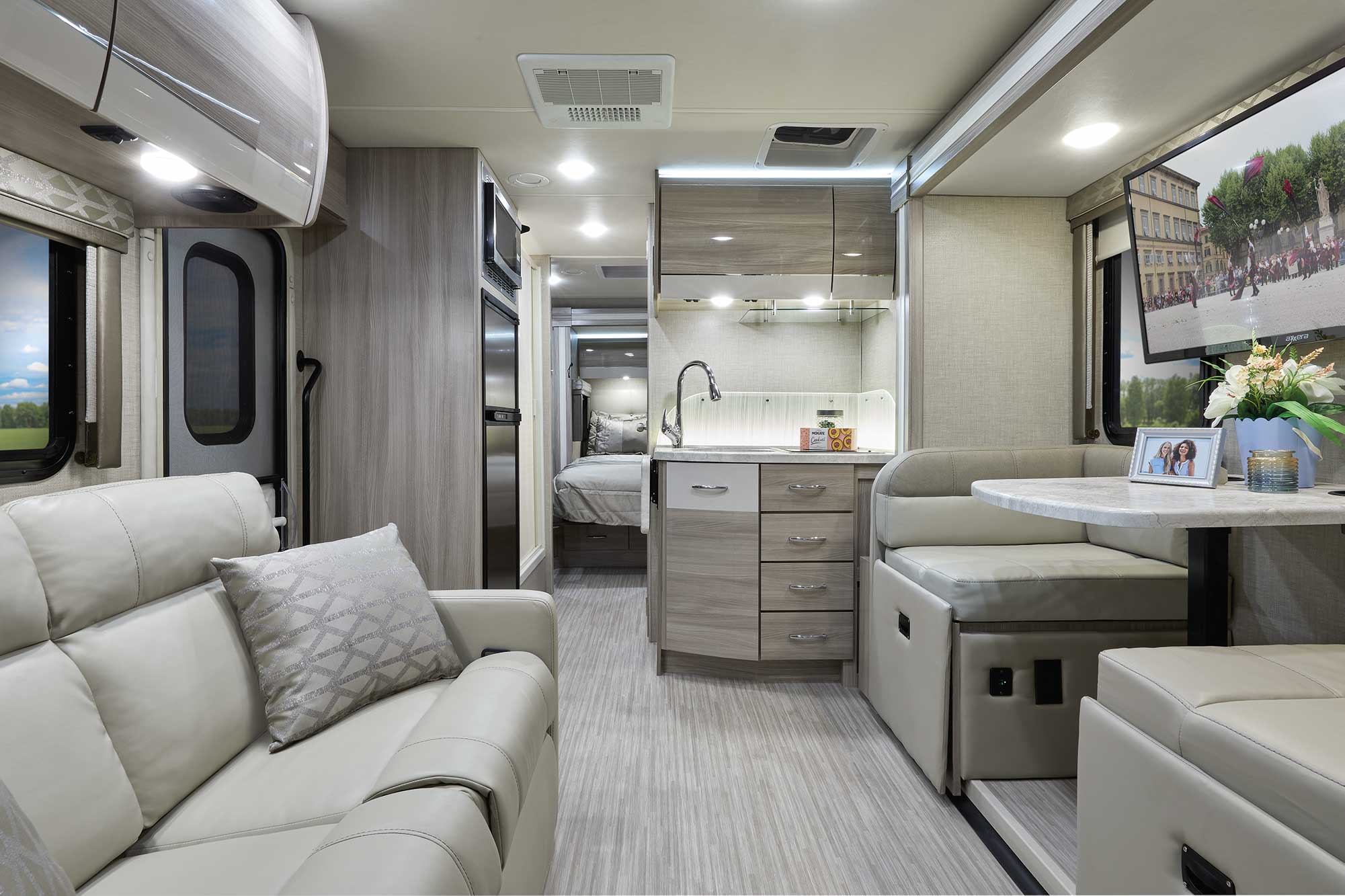 Delano | Scottsdale | Color Options                                      24RW Floor Plan | Grey Cashmere | Gallery

New to RVing? Check out our free RVing How-To Guide. 
Questions? Comments? Contact our Coach Link Sales Advisor.

Are you searching for local inventory? We offer a convenient Dealer Locator.