How to Visit RV Dealers During COVID-19
July 31, 2020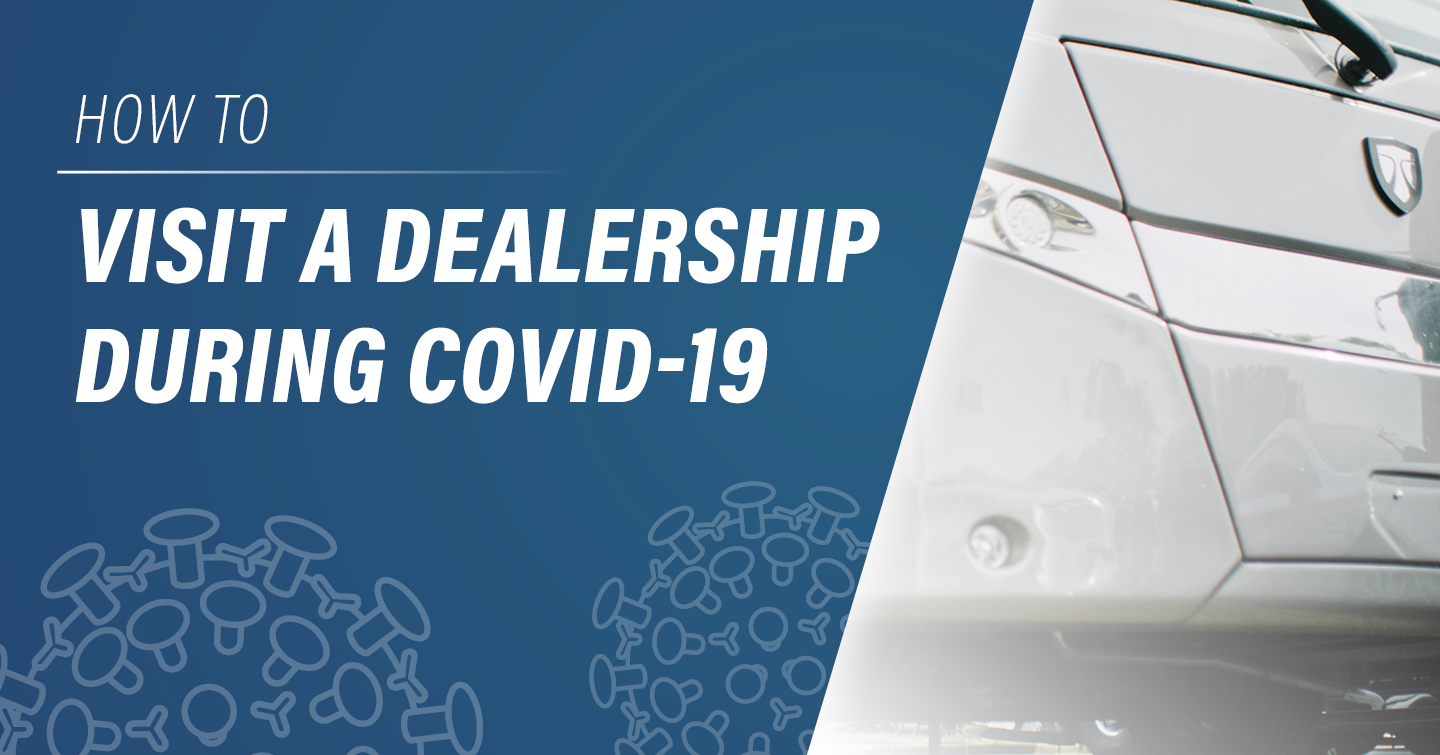 COVID-19 has the whole world looking to safe travel alternatives. Because RVs are - quite literally - a home away from home, dealerships have seen an influx of interested buyers. Although it's a top priority to get families into motorhomes that they love, keeping everyone safe is the number one concern. This means we can navigate these uncertain times together, which is why we're providing our best tips on visiting dealers during coronavirus.
Where to buy an RV...
Check out our Dealer Locator to find a certified Thor Motor Coach dealership nearest you that carries your brand of choice. Depending on your dealership, you may be able to have a virtual experience. In some cases, you may have to drive a couple of hours, so it's best to call ahead.
What are RV dealerships' procedures during COVID-19?
To keep all guests safe, RV dealerships have cleaning procedures in line with the CDC and each state's guidelines. Many dealerships are accommodating visits by appointment to ensure there aren't too many people in the area at once. Depending on your state and dealership's policy, you may want to check to see if a mask is required for entry.
Verify your RV dealer's inventory.
Like much of the world, the RV industry was shut down for weeks due to COVID-19. To make up for the lost time, at Thor Motor Coach, we are working hard to get our motorhomes on the lots of dealerships across the country. Of course, there may be a chance that your brand of interest is out of stock, so you will want to verify the inventory before you make the trip.
Are there contactless RV dealerships during COVID-19?
Contactless experiences all depend on the RV dealership you're visiting. Some dealerships are having video walkthroughs. If you want to see a motorhome in person, some will bring them to your house to let you test drive and take a tour. Some dealerships will also deliver your RV to you if you've recently purchased or had an RV serviced.
Do what makes you feel safe.
At the end of the day, you must do what you feel comfortable doing and what you feel is best for your family. During this time of uncertainty, your dealer will be understanding and work with you to ensure you feel safe. If you follow these steps, you'll be on your way to the adventure of a lifetime in your Thor Motor Coach.
Just browsing for an RV made to fit you?
If you aren't ready to contact a dealer, you can check out our website for gallery images, features, specs and direct any questions you have to our Coach Link® Sales Advisor. Some brands even have 360 videos, so you can feel as if you're standing in one of our motorhomes - and we're adding more every day!
Don't know where to begin your RV search? Start here.
Our diverse product line includes Class A motorhomes, Class C motorhomes, Super C RVs,  Mercedes Benz® Sprinters, Class B Plus RVs and Camper Vans.
If you want to get off the beaten path on your motorcycle, we also have Toy Haulers. The 2021 Outlaw® Class C toy hauler can now take you further with the standard 100-watt solar panel. If you prefer to turn heads at the campground, you're in luck. Class C Outlaw has a brand new look with the "Nitro Red" or "Stealth Blue" exterior paint packages. Invite guests in and they will be dazzled by the new interior styling packages, including new cabinets with a high sheen finish.
Command the highways with your whole family in your Class A diesel RV. The 2021 Palazzo® creates a comfortable ride to any destination with adjustable lumbar support on cockpit chairs. The booth dinette now has four seat belts at the Dream Dinette®, so your kids and grandkids can come along for the weekend trip. Plus, the RapidCamp+® multiplex system with a new touchscreen makes setting up camp easier, so you can focus on spending time with those loved ones.
Questions? Comments? Contact our Coach Link Sales Advisor.
Searching for local inventory? We offer a convenient Dealer Locator.