Follow Hangin' with the Hagens as they navigate COVID-19 Quarantine in their 2019 Venetian
Hello, Thor Motor Coach family and friends! We'd like to introduce ourselves. We are Travis, Stephanie, and Lou from Hangin' with the Hagens. Our journey of becoming a family that lives in our RV started over two and a half years ago with a small trailer and big ideas. Travis started traveling for work, and he would be gone for an unknown amount of time. This wasn't an ideal situation for our family, so we made the decision to homeschool. So when Travis left, Lou and I could go with him. About a year ago, we started adding up the amount of time that we were home and the amount of time we were spending in our trailer. It always felt like a lot of work to get ready to leave and to come home, so we started brainstorming ideas. We tried making sure the trailer was always prepped, then it would only involve bringing clothes and food. It helped, but it still required a lot of work to get the house ready to leave, as well.
We decided while in California this time last year that we didn't need to have our house. We had a house on wheels. When we got home a couple of months later, we started getting the house ready to list on the market. In just six short weeks, we had completely moved out of our home and were officially a full-time RV family! That was almost ten months ago.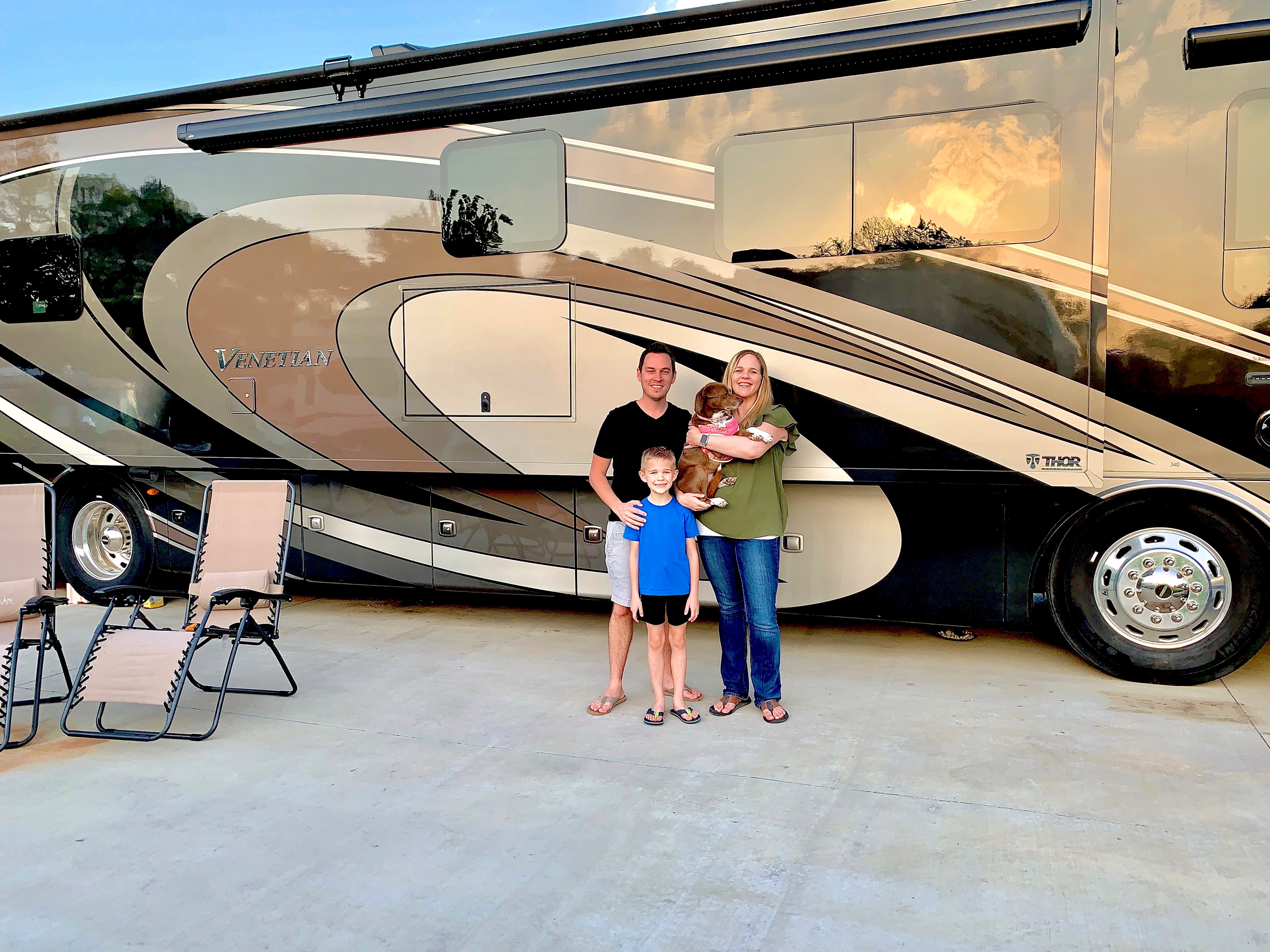 In November, we made the plunge to buy our Thor Venetian J40. We changed from our travel trailer to our Class A and are so happy to be part of the Thor family! Our motorhome has been nothing short of a great blessing to our family and we are excited to share how we are handling quarantine and life with you.

Do you have questions for the Hagens?  Text them to us and we'll get those answered, 574.584.2074 (our #TMCHappyCamper line) or message us on Thor Motor Coach's Facebook page.
Follow #HanginWithTheHagens on Social Media
Facebook Page: Hangin' with the Hagens
Instagram: @HanginwiththeHagens