Halloween at the Campsite
October 29, 2020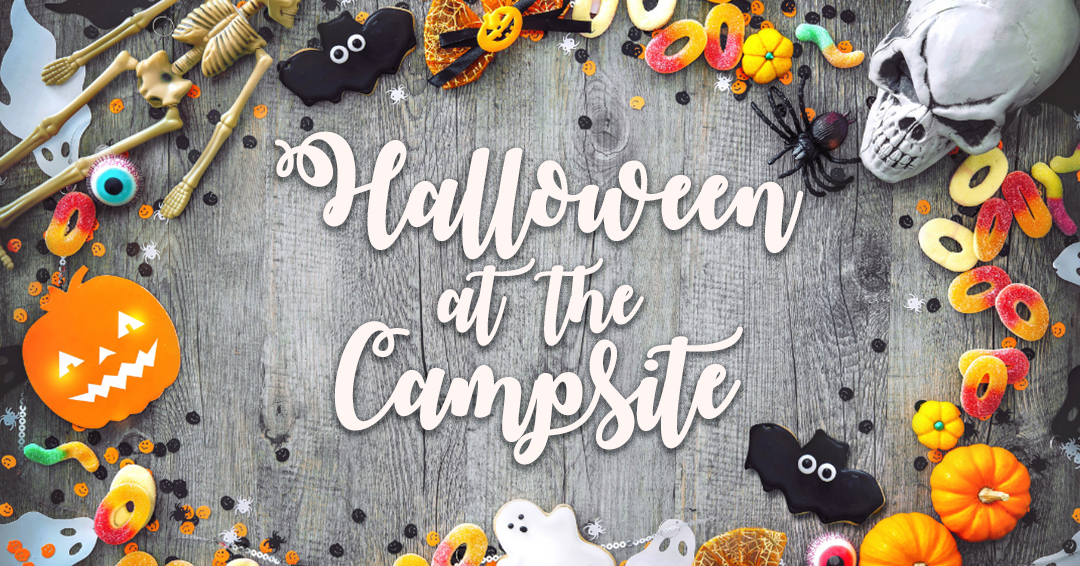 Are you ready to have a "spook"-tacular Halloween? This year may be spooky for more than one reason. Unfortunately, COVID-19 has changed how we will celebrate one of Halloween's most favored celebrations, trick-or-treating. Continue for our tips on how to stay safe while honoring the holiday and all of its traditions.
Halloween-themed RV Decorations
One of the most effective ways to embrace the season is to decorate your Class A motorhome's interior and exterior. You really feel as though it's Halloween when your environment reflects it, otherwise, it feels similar to an average Saturday. Some simple and inexpensive decorations that look great on the inside or outside of your Thor Motor Coach are string lights, signs and removable window decals. Check out your local pumpkin patch or farmers' market for pumpkins, gourds or squash to spread throughout your campsite and get crafty.
Pumpkin Carving
Pumpkin carving is a fun family activity for all ages. Your little one's creativity will flourish as you create memories that last a lifetime. As always, be cautious when dealing with knives for carving and be mindful if you decide to light candles inside of your pumpkins. Use your personalized pumpkins as decor in or outside of your Class B motorhome. Another benefit to pumpkin carving is that you can save the seeds and roast them as a snack for later. "Bone" Appetit!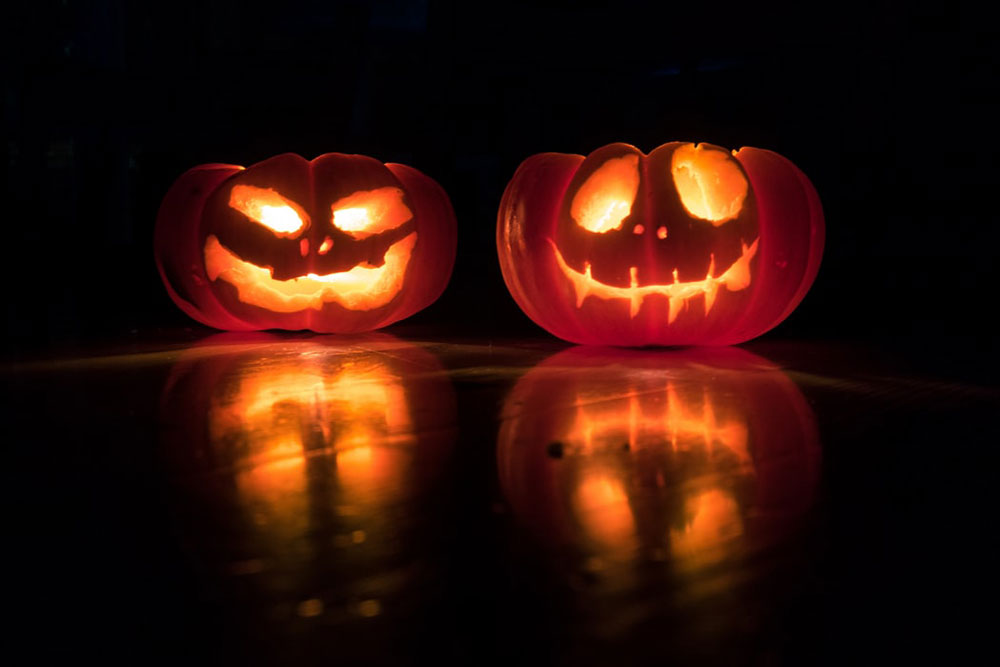 Unleash your Inner "Spirit"
Nothing will lift your spirits more than dressing up for Halloween. You and your little ones will love becoming anything you want for one day out of the year, whether it be the classic ghost, witch or a favorite character from a book or a movie. Choose whichever costume will unleash your inner spirit. If you feel comfortable, you can visit your local Halloween shop, or have a Do-It-Yourself (DIY) costume with clothes that you already have in your Class C Motorhome. Once you're in your costume, it's time to honor one of Halloween's most favored traditions, trick-or-treating.
Campground Trick-or-Treating
Your face paint is on and your ensemble is perfected, and if you feel safe, it's time to either chaperone trick-or-treating or to pass out candy from your Sprinter. After you've found a campground or community that's participating, make sure that you are still following safety precautions. Socially distance from other trick-or-treaters and no matter how you're taking part, make sure to have CDC-approved hand sanitizer on hand and if you want, wear gloves.
Gather at the Camp Fire
At the end of the night, gather at a campfire outside of your toy hauler for some ghost stories, family bonding, s'mores and, of course, eating all of your collected candy. It is the perfect day to eat, drink and be scary. Plus, you can opt-out of the scary stories and take this as an opportunity to unwind at the end of the day.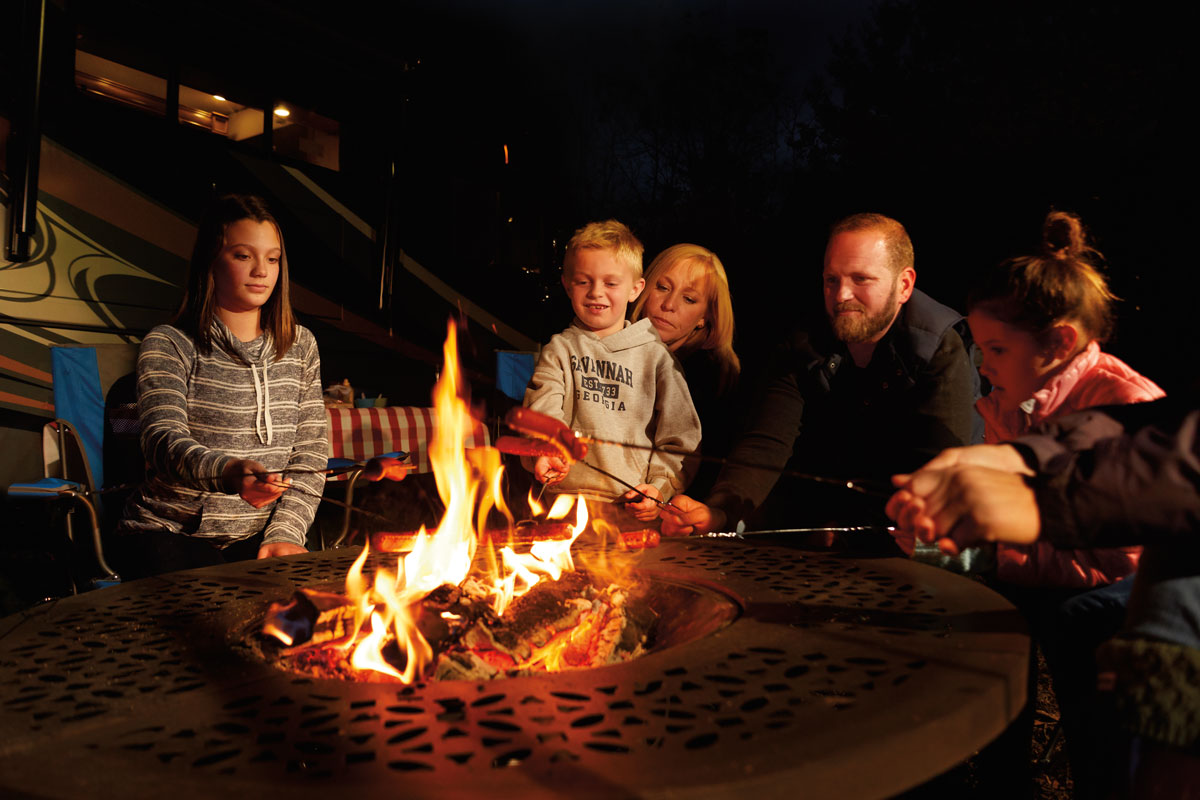 Fa-"boo"-lous Thor Motor Coaches
Hurricane Class A Motorhome
Ghouls just want to have fun, right? And fun is exactly what you'll be having in the Hurricane. This Class A motorhome has everything you need to get the most out of your camping experience. There's a 10-inch touchscreen dash radio with new safety features, including an instrument cluster, hill start assist and auto headlights. You can play music from your exterior TV with a Bluetooth soundbar as you listen to ghost stories. After all of the festivities are over, you'll rest your head on a Serta King-size bed, no matter your floor plan.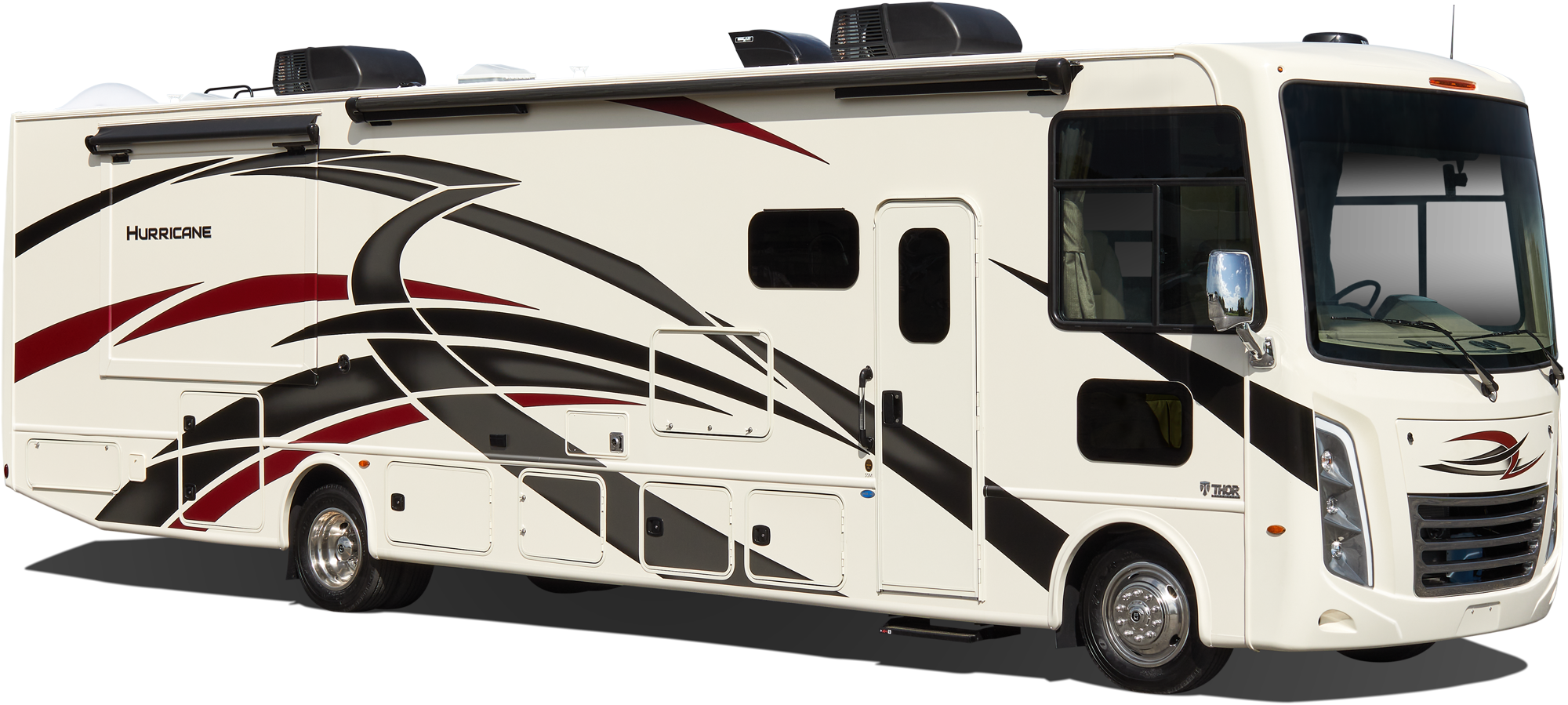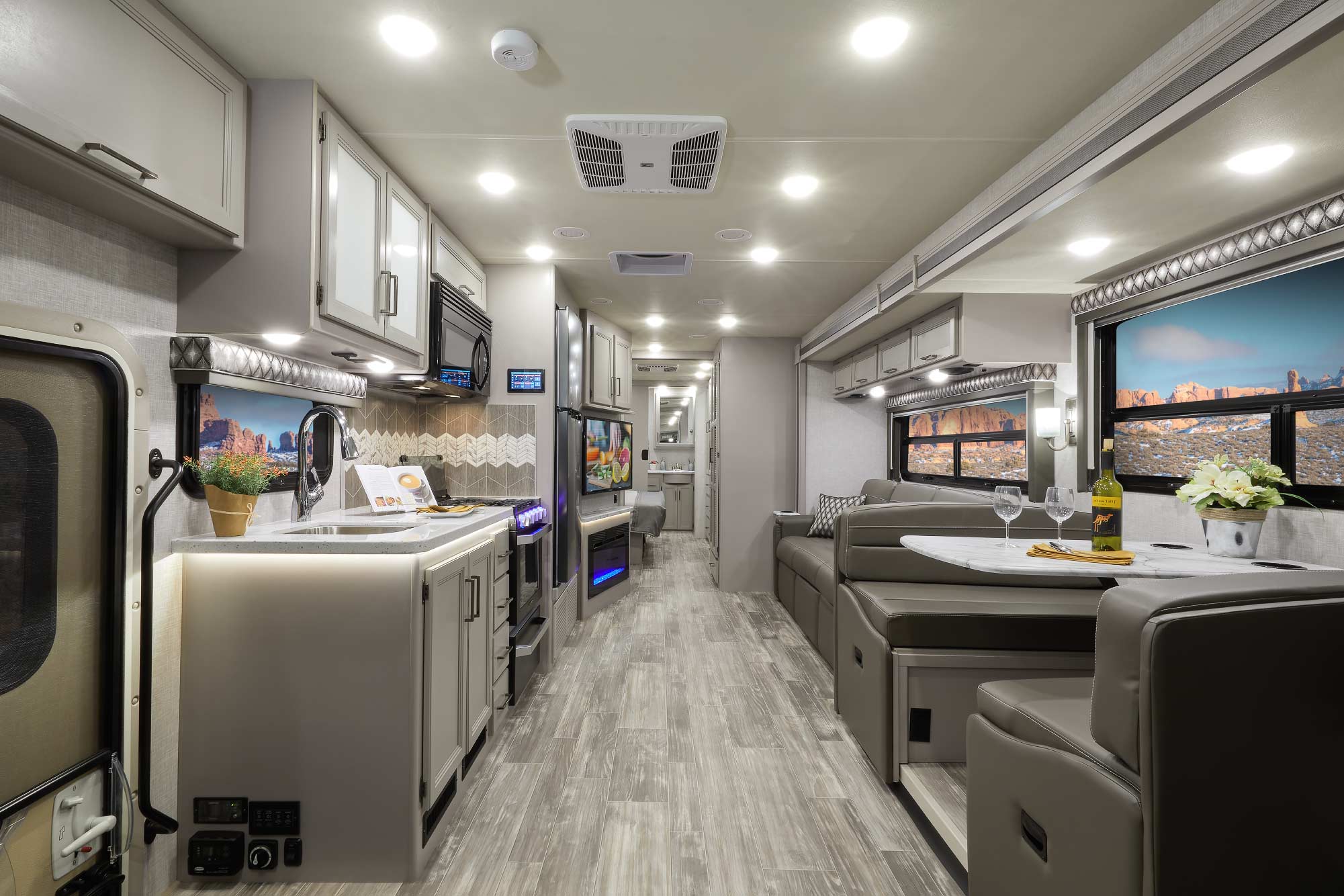 Hurricane | Oyster HD Max® | Color Options                   35M Floor Plan | Luxury Collection | Gallery

Aria Diesel Class A RV
If you were "bone" to be wild, you're going to love this Class A diesel RV. You can finally go everywhere you've dreamed of, and do it in comfort and style. Aria comes with Air-Ride suspension and Sachs shock absorbers, so feel as though you're flying across the interstates. The Dream Dinette comes with 4 seatbelts, so you can bring all of the little ones trick-or-treating at the campsite. Setting up your spooky campsite will be a breeze with the Rapid Camp+ multi-plex system, that works as an all-in-one control center for your slides, lights, and more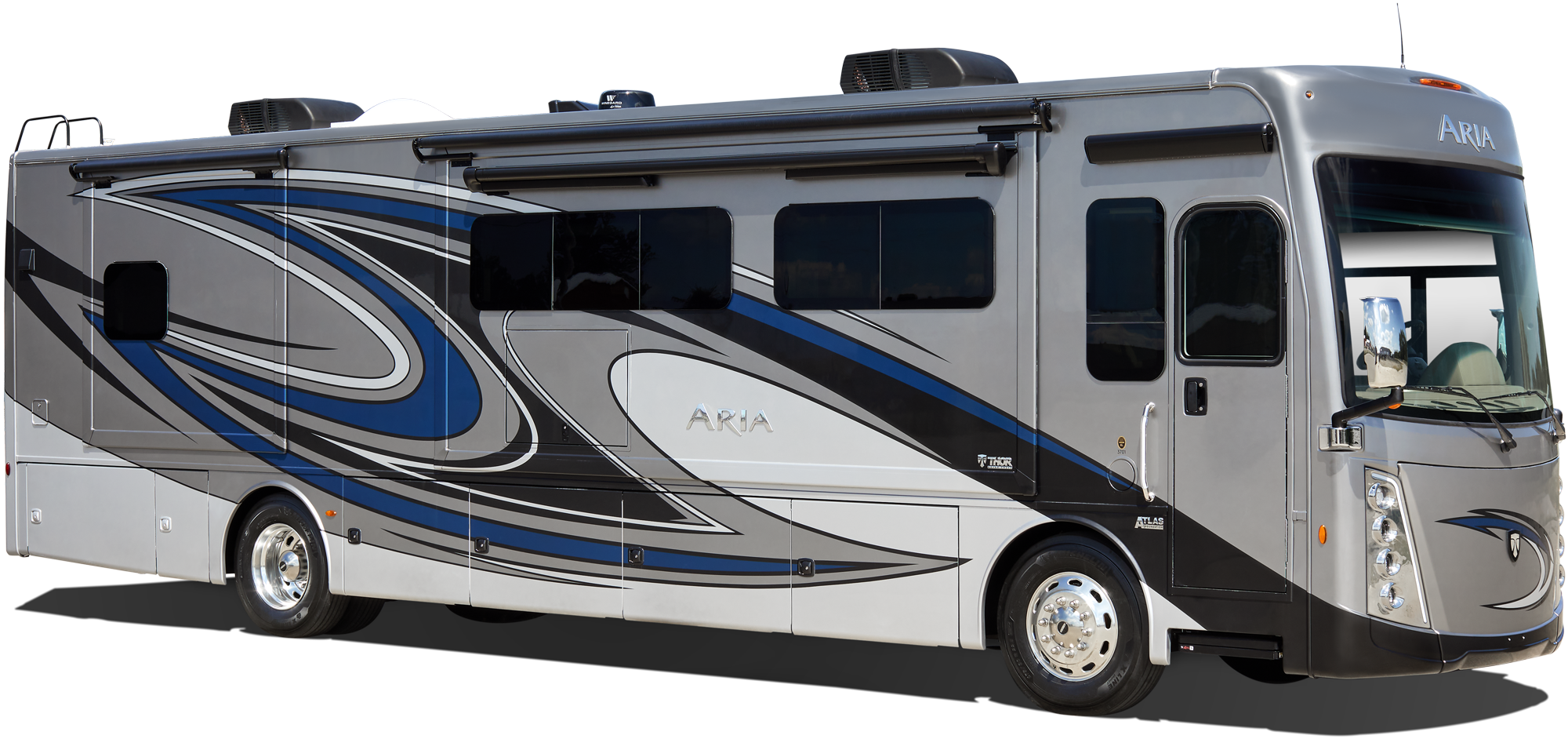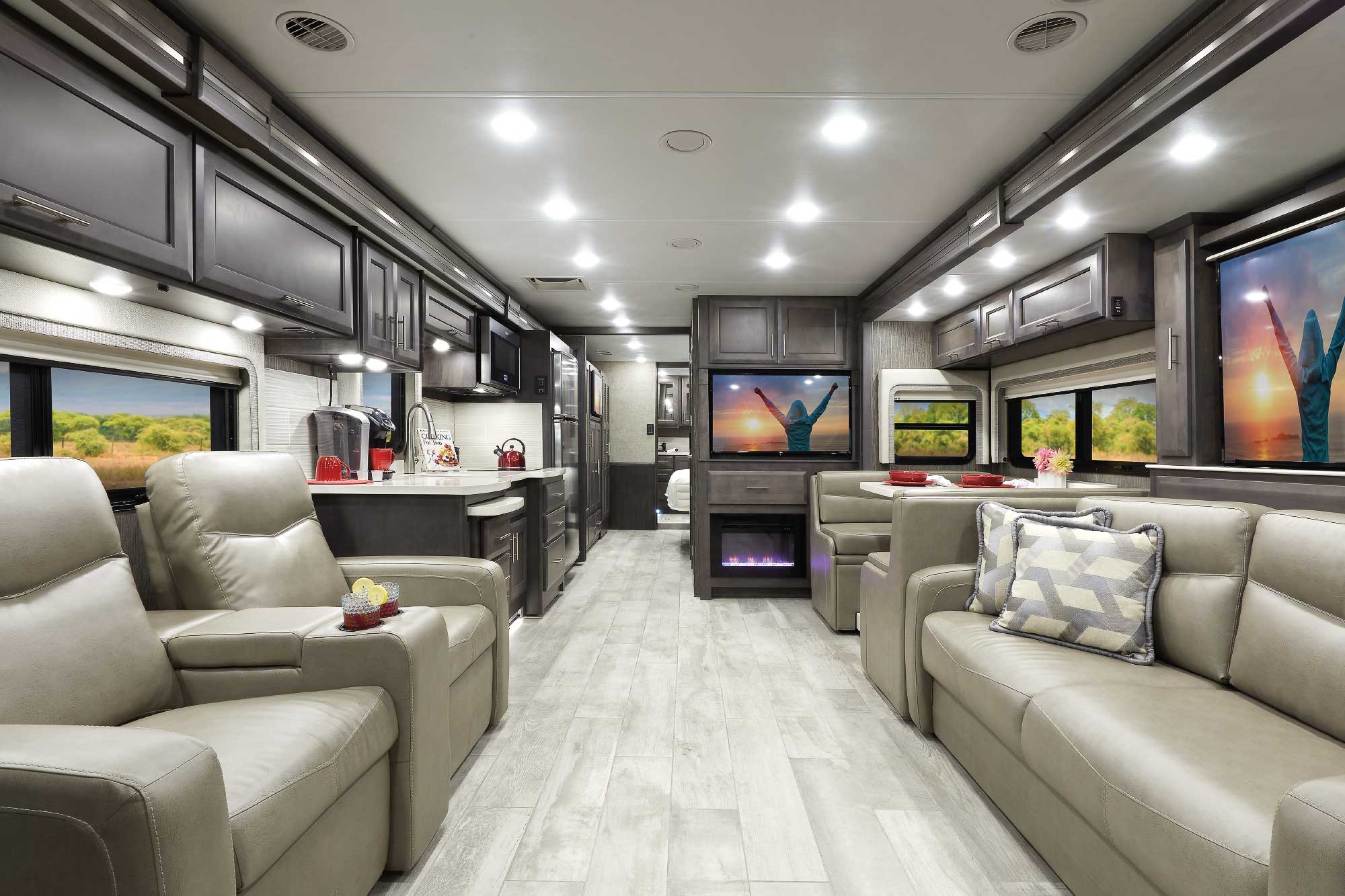 Aria | Tidal Wave | Color Options                                      3901 Floor Plan | Milano | Gallery

New to RVing? Check out our free RVing How-To Guide. 
Questions? Comments? Contact our Coach Link Sales Advisor.

Are you searching for local inventory? We offer a convenient Dealer Locator.