Full-Time RVing in the Future
March 12, 2021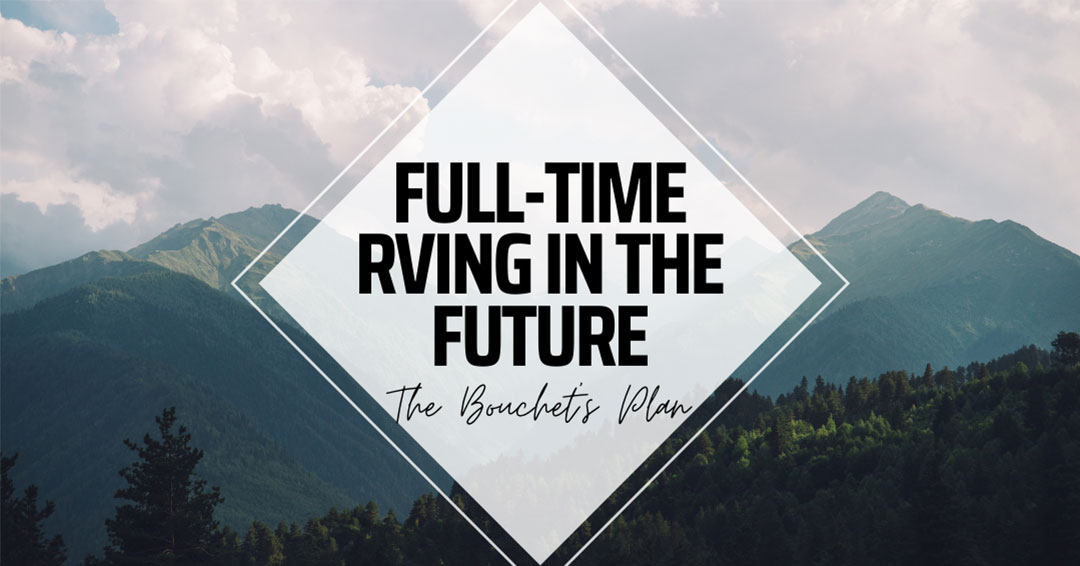 by Vanessa Bouchet

If you have been following our story since I have started writing with Thor, you'll know that we aren't full-timers yet, but we plan to be within four years. Our first step to becoming full-timers, which may sound silly, was to contact a financial planner to get everything in order. The financial planner helped us set a plan for paying off bills and debt to be debt-free by the time we're ready to become full-timers.
Full-Time RVing: How to Pay Off Debt
For those of you wondering the best way to pay off debt, it's pretty simple. Here's the advice we received. Make a list of all of your bills in order of highest interest rate first. Regardless of the account's balance, always pay the highest interest rate item first. Once you have your payments in order, try to pay a little more each month, one bill at a time. Then when you pay it off, take that amount and add it to the next statement.
Example: I'm paying a house payment ($300) and a car payment ($300). When I pay off the house, my next car payment would be $600 total. Because I am paying the same amount each month, this process continues until you have zero bills (other than regular monthly bills, like electricity).
Full-Time RVing: Continued Expenses
There are, of course, some expenses that we can't live without. These are things we'll account for as we travel. I call these "continued expenses." Continued expenses include cell phone bills, internet, car and RV insurance (about $100 for full coverage on both), membership fees for KOA & AAA (about $200 as an overestimate), fuel, food and lodging. These are expenses we'll account for during our full-time adventure and are things that we consider when planning our job options. Luckily for us, our plans for working on the road will sustain our regular bills while full-timing.
Full-Time RVing: Deciding to Keep or Sell Your Home
We will have family living in our paid-off home once we go full time, and they'll be responsible for the recurring bills, including trash, electricity, and internet. Because we're keeping ownership of our home, we won't have any storage fees for our belongings. If you plan on selling your home, the cost of storage must play a part in your budget for living on the road. I'd recommend having family remain in your home for a few reasons, if possible. Here are some benefits: you'll always have a place to park for free, you can keep your mailing address and legal items sent to that address (driver's license, vehicle registration, etc.) and you won't worry about getting rid of family heirlooms or antiques.
Full-Time RVing: Questions You Might Hear
Our family has asked a few times, "Are you going to get a huge RV when you're full time?" The simple answer is probably not because we'd have another bill to account for, which we don't want. We also want to take turns driving and don't think a bigger RV is necessary. Another question we've been asked is, "If money wasn't an option, what would your dream RV look like (how big, perks, additions, etc.)?" I'm sure many readers have had those "lottery dreams" (If I hit the jackpot, what would I buy?). It's easy to say, "If money weren't a factor, I would get a Thor Venetian, top of the line, all the extras, and all the bells and whistles."
Full-Time RVing: Deciding Your Home-on-Wheels
RV Size
In reality, while the Venetian is beautiful on the YouTube tour, I think that would be too much for us. Our Quantum almost has the perfect length and room, so we would probably stick with one about the same size. We are considering getting a slightly smaller Class C like the Chateau, a different Quantum floor plan, Four Winds, Tiburon Sprinter, Compass AWD, or Delano Sprinter. We want an RV that is 25-30 feet long.
RV Drivability Features
If I could create a custom RV with exactly what I want, that would be an entirely different game. Generally, the type of RV we really wish to have is the Thor Omni, a four-wheel drive, Super C RV. Omni is about the same size as Quantum, but the 4-wheel drive is the perk we really want. We plan to travel to Alaska and the Southwest, and it would be beneficial to have that option.
Interior RV Features
The interior extras we would like to have available are specific modifications for traveling with dogs. For example, in the bunk area, the bottom bunk space on the ground with two to three dog crates built, rather than having to bring a cage with us when we travel. Two other perks on my wish list are a washer/dryer hook-up and a fireplace for comfy-cozy feelings if we travel to a cold climate.
Exterior RV Features
Some of the mandatory outside amenities for our dream RV would be four solar panels and a battery inverter for solar power. Solar power is great for traveling in the middle of nowhere so that you can operate on your own - outside of the power grid. More than likely, we'll add this to our RV within the next year to practice using the solar panels while traveling.
Full-Time RVing: Medical Considerations
Before You Leave
The last piece of the preparation puzzle for our full-time adventure is to consider medical concerns for ourselves and our dogs. Our plan for this is to have everybody get their yearly checkups in June, right before leaving. Regular medications for us and the dogs we can get mail-ordered or stock up before we go. We're hopeful that there won't be many medical issues that still need to be addressed when we leave. Unfortunately, if something happens, we'll have to pay for private insurance out-of-pocket and likely have hefty bills for an ER visit.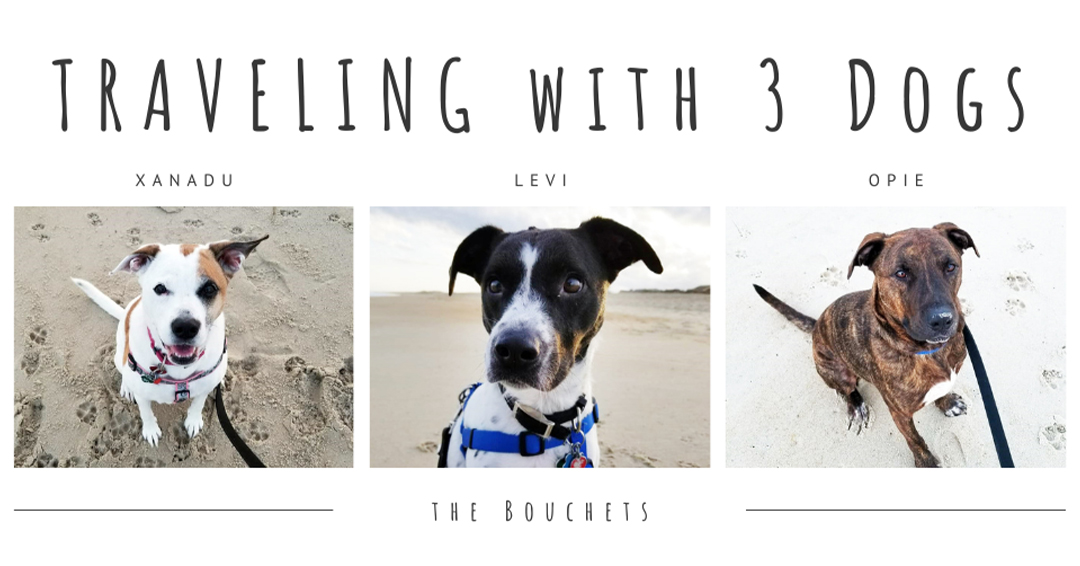 Health Insurance and Pet Travel
Generally speaking, Ohio's basic private health insurance would be about $350 per person with a really high deductible and only in-network coverage in Ohio. Our long-term plan for medical care is to have a regular trip back home around June to get the humans and animals taken care of before we set out again. One other option for animals while traveling is to look at your local AAA branch. They offer a vast booklet on traveling with pets, which provides animal hospitals and animal-friendly lodgings in all 50 states and Canada.
Full-Time RVing: Advice and Thoughts
When I think about the future of RVing, I think of freedom, adventure and the unknown. For any family or couple who plans a full-time switch, I would strongly recommend doing your research, knowing what you need vs. what you want, and be willing to compromise on the rig your family chooses. Our general rule of thumb was to closely examine the RV size we need and feel safe driving and have a solid plan for employment options to make the transition easier. Embrace the adventure and see where the RV world will take you!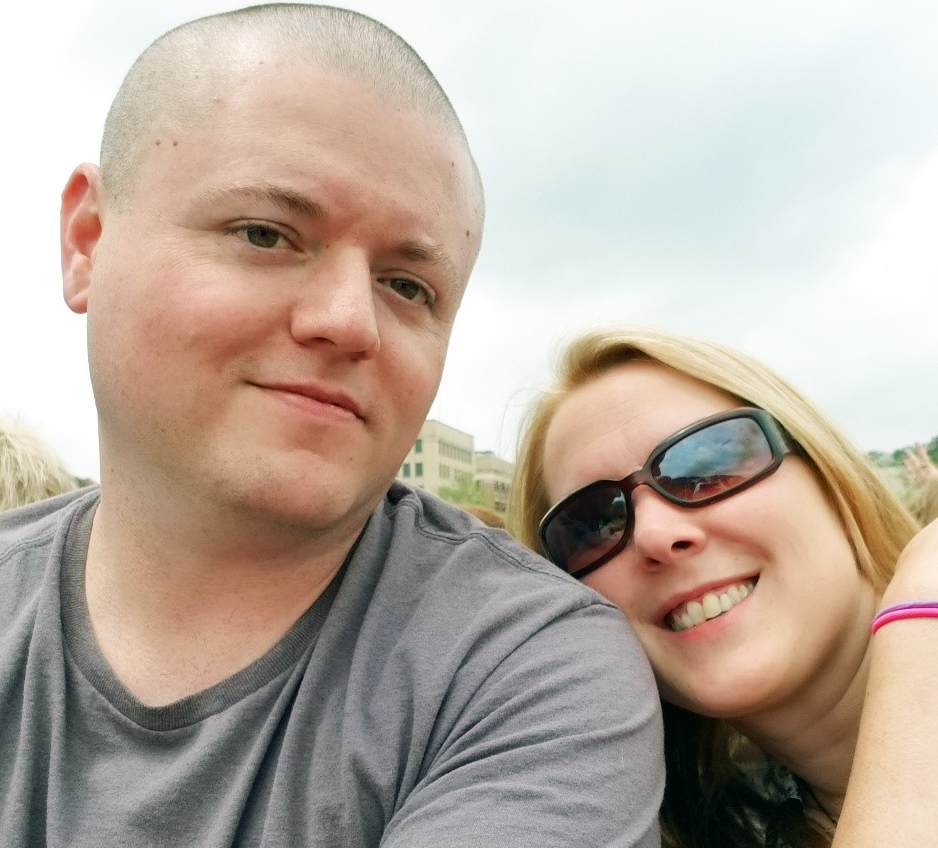 New to RVing? Check out our free RVing How-To Guide. 
Questions? Comments? Contact our Coach Link Sales Advisor.

Are you searching for local inventory? We offer a convenient Dealer Locator.