Full-Time RVers Find Hidden Gems
September 1, 2020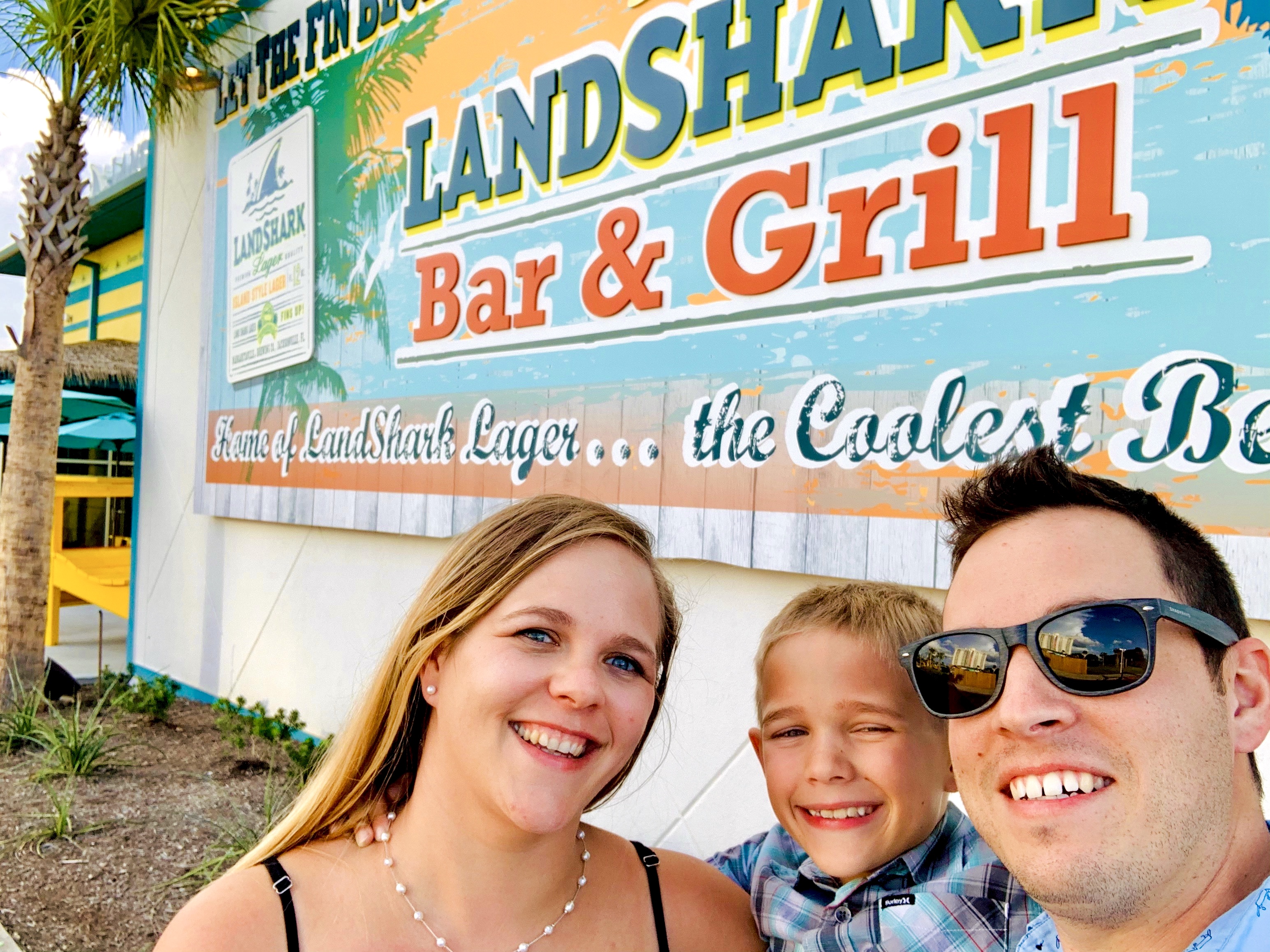 by Stephanie Hagen
As I've gotten older, I realize that we unintentionally label areas of the United States with specific characteristics. Sometimes, those characteristics are exactly what we find there, and sometimes it's a drastically different picture than the one we've painted in our minds.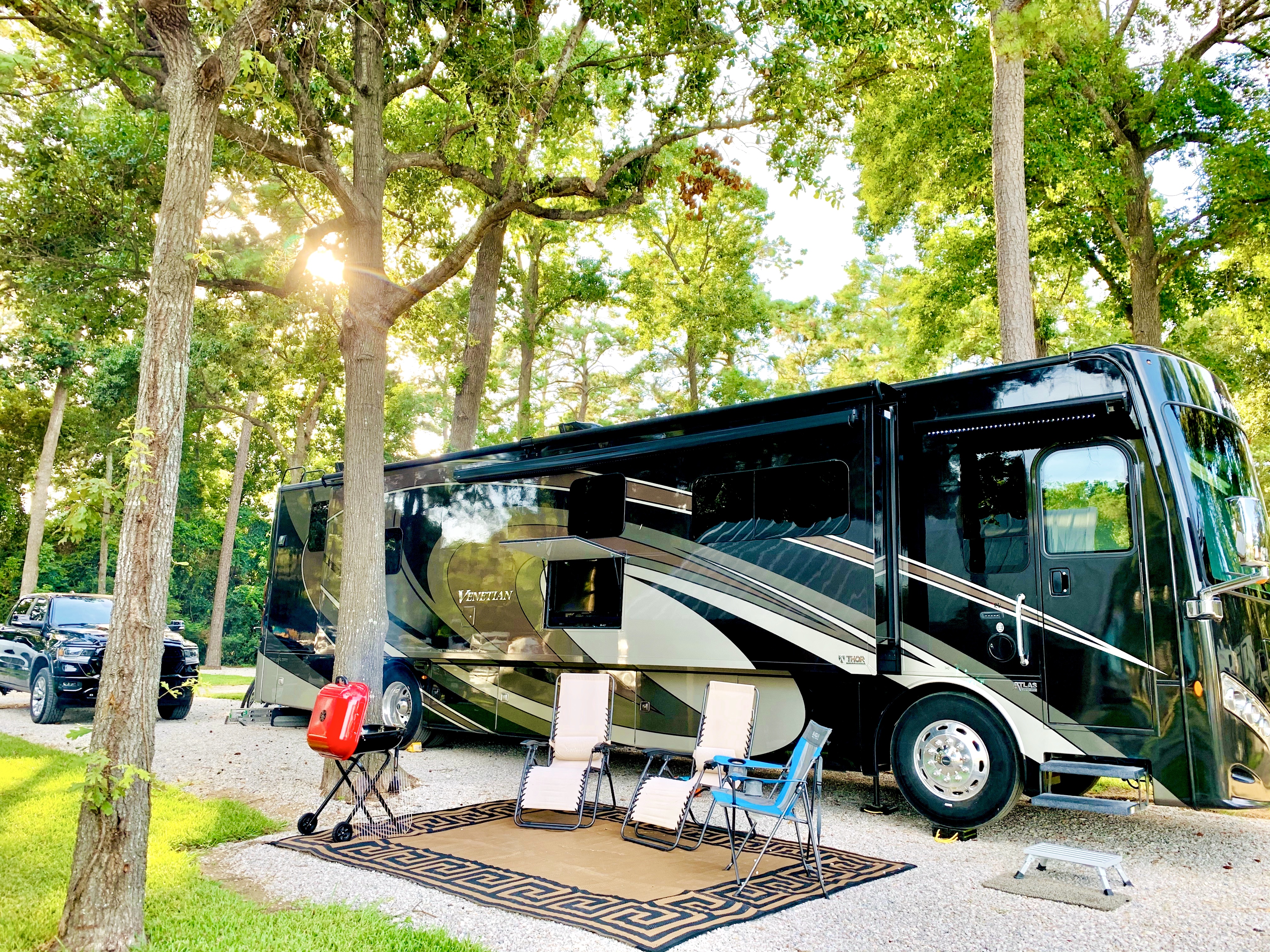 Lake Conroe area of Texas
When we first visited Lake Conroe in Texas almost a decade ago, we fell in love with the palm trees and warm weather. Our first year of living in the area, a couple of years after our initial visit, we even spent Christmas on a boat. This is a far different experience than the cowboy boots, desert and tumbleweeds I was expecting to find. Don't get me wrong; you can still find   all of that in Texas (the cowboy boots are everywhere – including in my closet!), but Lake Conroe offers a different feel.
Triple-B RV Park in Magnolia, Texas
After spending so much time in the area, you would think that we would have discovered our favorite camping spots years ago. But just recently, we have found our favorite hideaway located directly on the lake, Triple-B. Tucked quietly away in a residential neighborhood, this small campground offered us full hookups and lake access with a clean and quiet beach.
Triple-B RV Park is our hidden gem
Alastair Humphreys, National Geographic Adventurer of the Year in 2012, said it best, "You don't need to fly to the other side of the world to find wilderness and beauty." Through our many miles of travels, this idea still holds true! One of the things we love about camping is the ability to explore your own backyard. It's easy to think that you need to travel many miles or see things that people have told you that you can't miss, but that sometimes makes it extremely easy to miss the things that are so close. And we had definitely missed out on this gem of a campground.
Why we enjoyed Triple-B RV Park
Surrounded by pine trees and the smell of water, we were lucky enough to get a lake-view site. Guided in by the owner, we found that if we positioned the rig in the right spot on the site, we could set up camp and fully enjoy the views while sitting outside.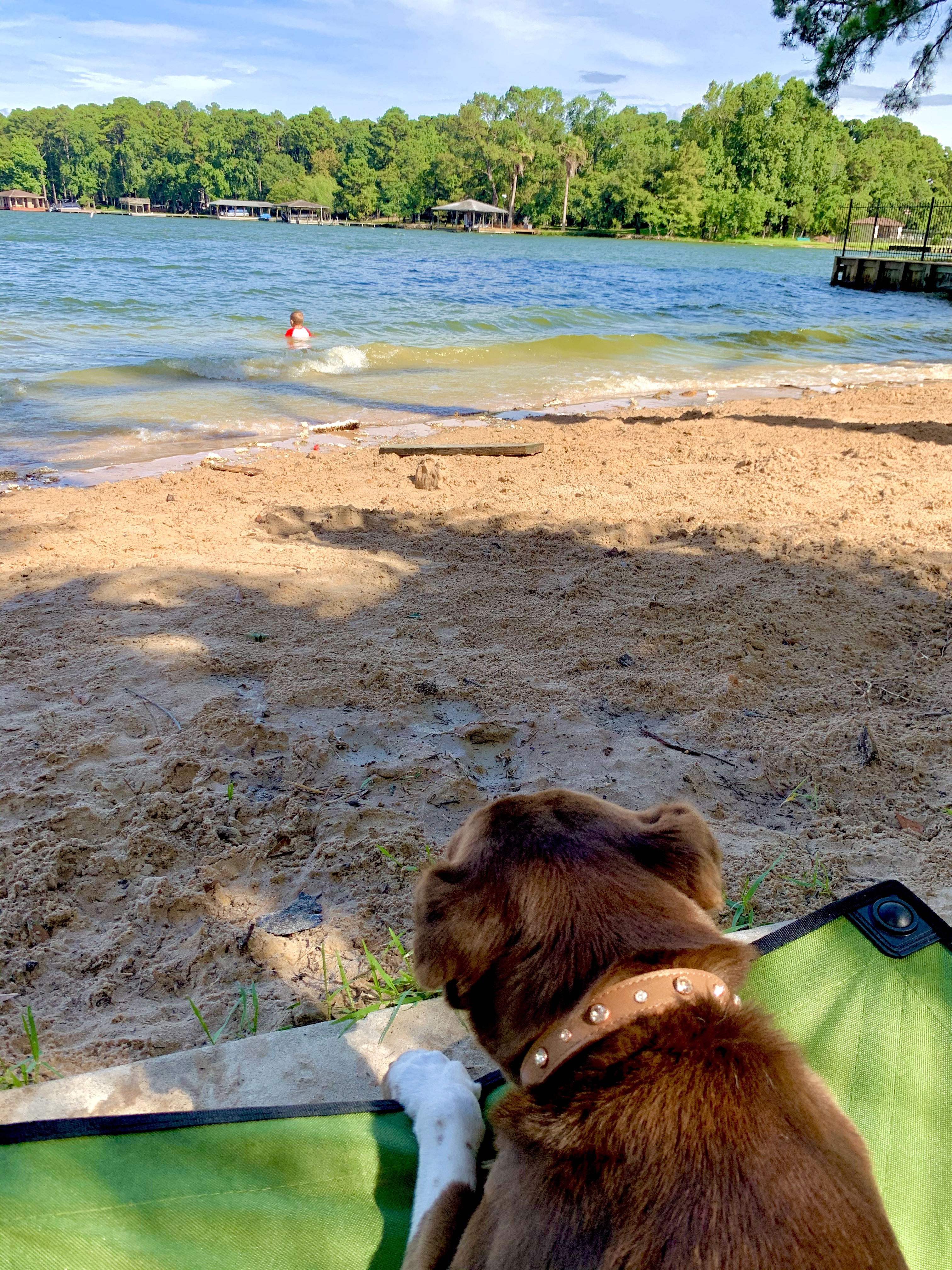 Lou, our 8-year-old son, enjoyed this campground almost more than the campgrounds with pools. He and I would enjoy taking walks around the campground, identifying the blue herons' call or frogs' crock in nearby trees. Once we would make the rounds, we'd see the lake and he would almost immediately ask to go jump in.
Dixie, our dog, and I spent many afternoons watching him jump in and out of the water. He built sand castles and collected stones that washed up. Lou learned quickly that the water drops off shortly after the beach area, but then noticed this makes for a perfect place to jump off the dock. Although we may see a friendly face here or there, we had the entire beach to ourselves.
There is a new Margaritaville Resort complete with their signature LandShark Bar & Grill just down the road from the campground. We felt like we needed to check it out, being so close. The food and the service did not disappoint!
After a long day of work, my husband, Travis, found it refreshing to come home to the waves' sound and the meticulously cleaned park. 
Full-time RVing: The adventure always continues
As we found ourselves yearning to stay longer, we realize this will be one of the campgrounds we continue to make our way back to in years to come. But the time had come for us to pull chocks and move to the next campground as we hit the road towards Corpus Christi.
Questions for the Hagens? Text them to us, and we'll get those answered, 574-584-2074 (our #TMCHappyCamper line) or message us on Thor Motor Coach's Facebook page.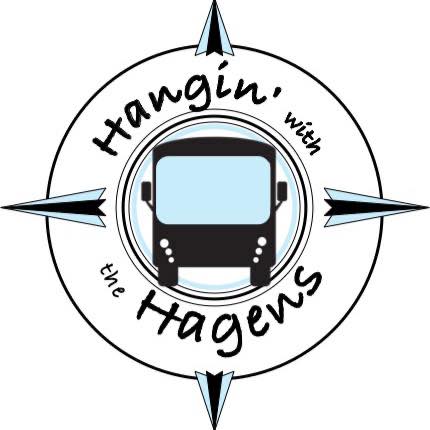 Follow #HanginWithTheHagens on Social Media
Facebook Page: Hangin' with the Hagens
Instagram: @HanginwiththeHagens

Are you searching for local inventory? We offer a convenient Dealer Locator.