Fall Décor and Activities with the Bouchets
September 29, 2020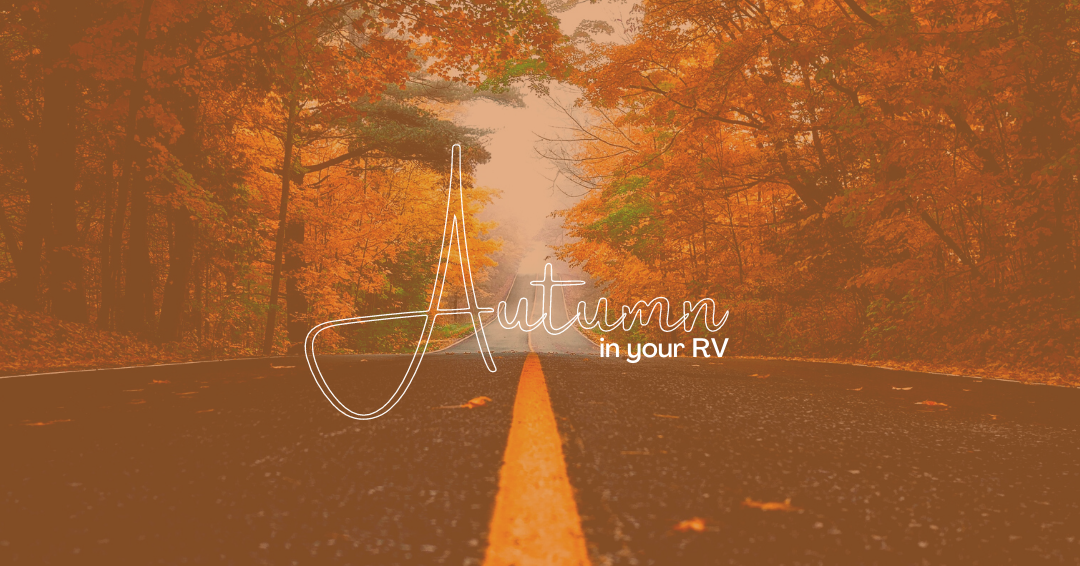 by Vanessa Bouchet
The fall season in the east coast area is beautiful. You will see fall foliage gracefully turning from green to bright orange to deep red, right before the chill of winter hits in the Northeast part of the United States. For me, fall signifies that I will be preparing for my last camping trip of the year, having to tuck in the RV for the winter and prepare for snow, ice, and coldness. Although this is the time to say "goodbye" to our RV until spring, it's also a happy time, as Halloween is one of my favorite holidays and I enjoy the fall decorations and activities.
Unique Fall Décor and Activities
Barnesville Pumpkin Festival - Barnesville, OH
There are many incredible things about fall and Halloween. Unfortunately, some of my favorite things about fall have been canceled this year due to COVID-19. However, a best-loved fall activity of ours is going to the Barnesville Pumpkin Festival in Barnesville, Ohio, where they celebrate the biggest pumpkin of the year. In 2019, the winning pumpkin was around 1,500 pounds!
Robin Hill Park - Moon Township, PA
Another great activity to do as a family or couple is going pumpkin pickin' and drinking warm apple cider. There are many places to do this in the northeast, but some of my best memories are at Robin Hill Park in Moon Township, PA. Robin Hill Park has an old log cabin on the grounds where visitors can walk through and see what living in the early 1900s was like, including a straw bed and fireplace for heat and cooking. They offer warm or cold apple cider and lots of local artists creating fall crafts and décor for sale. One elegant decoration I purchased at this festival was a wooden jack-o-lantern carved by a chainsaw artist. These artists will usually create their art right in front of you.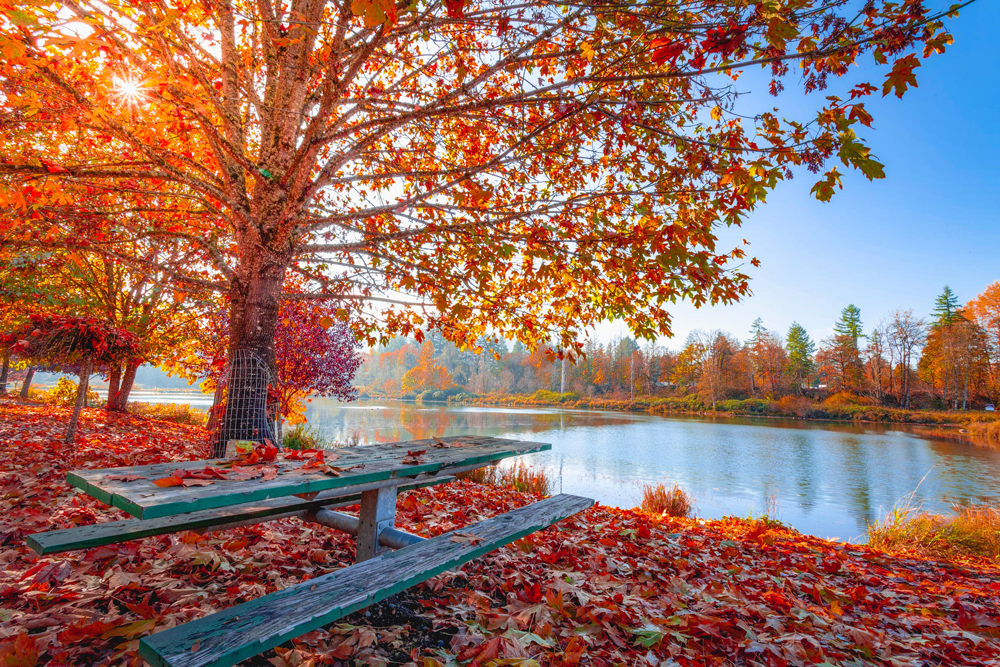 Fall Décor Scavenger Hunt
When celebrating Halloween and fall in the RV, it can be tricky, as you can't exactly drive around with a jack-o-lantern on your dashboard, but none the less you can enjoy decorating and celebrating.
Fall decorations and Halloween decorations can be challenging while traveling in an RV because there is no storage space for massive decorations and costumes. You can still do some simple things to celebrate the fall season and enjoy the holiday. One simple thing to do for decorations, depending on where in the country you are visiting, is to go on a fall scavenger hunt to find fall things to place around the RV. There are also farmers' markets where you can get pumpkins, squash, and other fall items.
Fall Activity: Self-Reflection
The beauty of fall and the seasons changing can be an opportunity to reflect on your current goals and reactions to where you are going. Take some time, sit outside in the fresh morning sunlight, sipping warm apple cider and think about the things you have done this year, what you still need to do, and make an action plan to accomplish one of those things you still need to complete. It can be small, like spending time with family without electronics, reading a chapter of a book, or something big like returning to school or changing jobs. Whichever thing you choose, make sure you are enjoying the fall and all its beauty.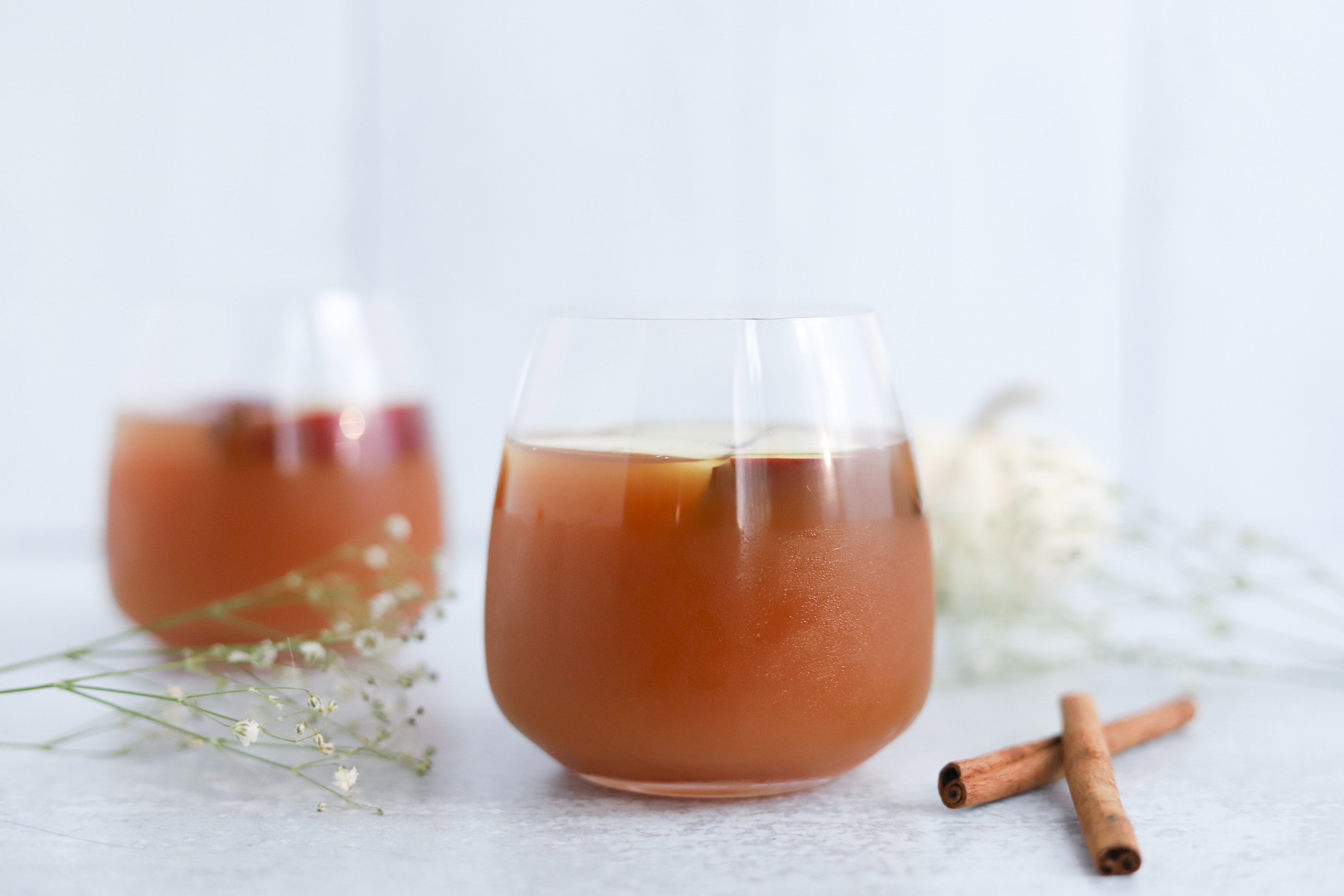 New to RVing? Check out our free RVing How-To Guide. 

Are you searching for local inventory? We offer a convenient Dealer Locator.
Questions? Our Coach Link® Sales Advisor offers swift answers on Thor Motor Coach models and assistance in finding local inventory.