Fall Recipe with the Hagens
September 21, 2020
A few weeks ago, we found ourselves in the Midwest enjoying the "cooler" temperatures. After being there for only a couple of weeks, we found ourselves back in the south. And this is what I noticed, the south doesn't care what the calendar says. It may be September with the official start of autumn just right around the corner but highs in the 90s-100s say otherwise.
Our Favorite Fall Recipe - Pumpkin Spice Cookies
Thankfully, my kitchen isn't determined on the weather outside. So in celebration of the start of September, my son Lou and I made some of our favorite pumpkin spice cookies. My little helper really took the reins on this and did most of the work. Watching him work blew me away. His understanding of fractions has improved so much that he had no issues figuring out how many 1/4 teaspoons went into larger amounts.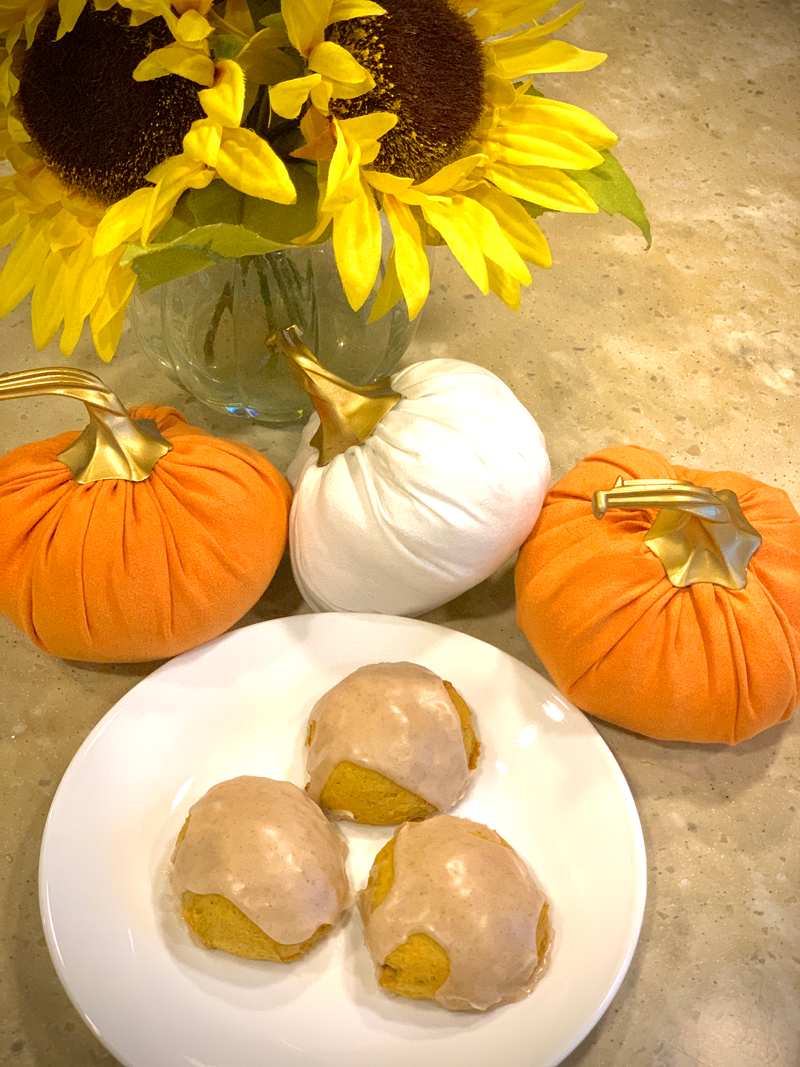 Kid-Approved Fall Recipe
Since Lou was such an integral part of the process, I thought it would be good for him to tell us what he thought. So here's his review:
"The recipe was easy to follow and the cookies turned out pretty great. I think the hardest part was the dough got hard to stir [adding in the flour]. The easiest part was getting the ingredients. My favorite part was being able to bake with you [Mom]."
The Perfect Addition to your Fall Recipe Book
We've been making these cookies for a couple of years now. Every time we make them, I forget just how much I really enjoy them. They don't spread a lot, but they do bake up and create light, fluffy cookies. These are the perfect addition to your fall recipe book.
Fall Recipe Necessities and How-To
Pumpkin Spice Cookie Ingredients
Makes 5-6 dozen
1 cup butter, softened
2 cups white sugar
3/4 cup brown sugar
2 eggs
1-15 oz can of pumpkin
1 teaspoon of vanilla
4-3/4 cups flour
2 teaspoons baking powder
2 teaspoon baking soda
1-1/2 teaspoon cinnamon
1/2 teaspoon nutmeg
1-2 dashes of clove
1-2 dashes of pumpkin spice
1 teaspoon salt
4-5 cups confectioner's sugar
6-8 teaspoons milk
Cinnamon to your taste


Pumpkin Spice Cookie Instructions
Preheat oven to 350 degrees.


In a large bowl, cream together the butter with the white and brown sugar.




Add in vanilla and eggs. After combined, stir in pumpkin.

  


Slowly add in flour. We start with one cup of flour, the baking powder and baking soda and spices. Continue to add the remaining flour one cup at a time.


Spoon cookie dough onto cookie sheet. We've found we like to push the cookie dough down a little to flatten; otherwise, you'll get very round cookies.




Bake in oven 12 - 13 minutes; cookies should be browned on the edges and bottom.


Make frosting by combining the confectioner's sugar and milk together. Add to your desired consistency. Sprinkle in cinnamon to add a pop of flavor.


After cookies have cooled, spread frosting over cookies. We like ours to be more of a glaze and make sure there is parchment paper underneath for easier clean up.


Enjoy!

  


Questions for the Hagens? Text them to us, and we'll get those answered, 574-584-2074 (our #TMCHappyCamper line) or message us on Thor Motor Coach's Facebook page.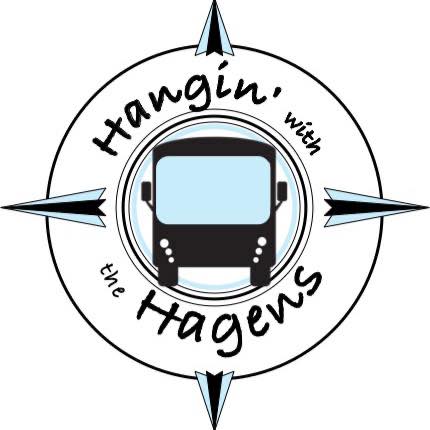 Follow #HanginWithTheHagens on Social Media
Facebook Page: Hangin' with the Hagens
Instagram: @HanginwiththeHagens


New to RVing? Check out our free RVing How-To Guide. 

Questions? Comments? Contact our Coach Link Sales Advisor.

Are you searching for local inventory? We offer a convenient Dealer Locator.