A Very Merry Hagen Christmas!
December 8, 2020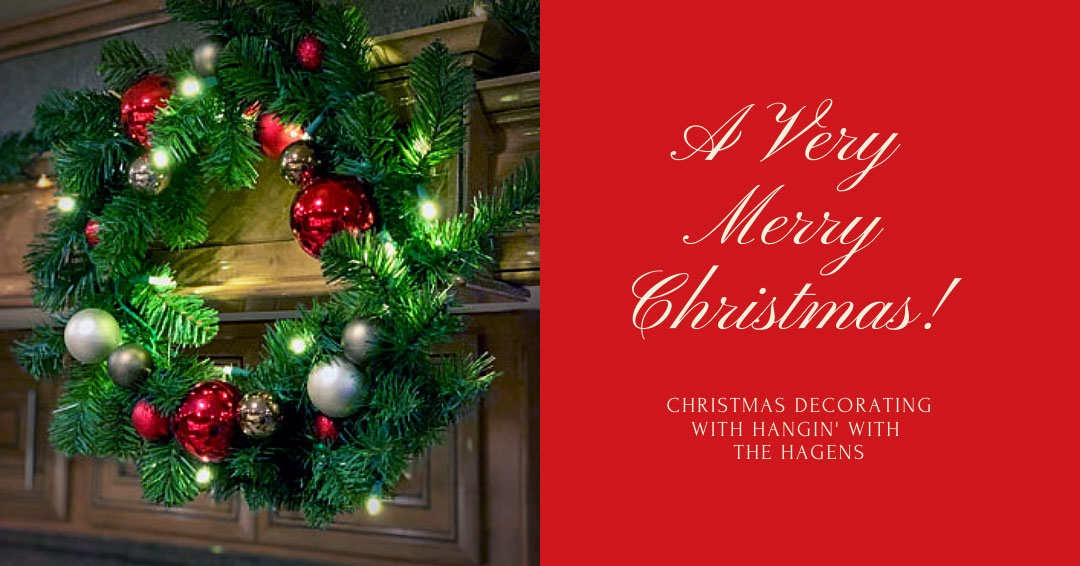 by Stephanie Hagen
Christmas in an RV. Does that seem possible? For our family, it absolutely does!
Celebrating the holidays in an RV can mean tweaking décor and traditions, but the result is much the same, making memories with family that will last a lifetime.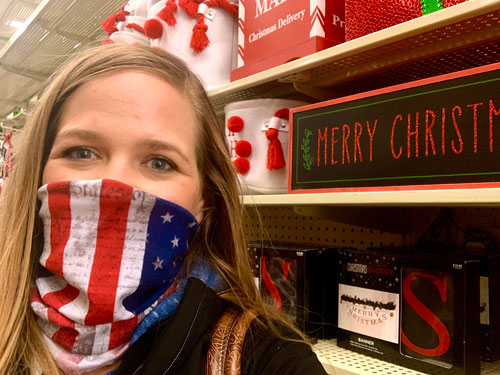 Finding new Christmas decor
Where do you even begin when trying to decorate while also being conscious of a smaller space? Well, for me, it was a quick trip to Hobby Lobby and Target to enjoy some discounts and Christmas cheer! Although we kept many of the beloved ornaments, a nativity set, and some Christmas books from when I was little, everything else needed replacing from when we lived in a home. With limited storage space, we thought it would be easier and more efficient to replace many of the Christmas items each year instead of storing them throughout the year. We've met many families on the road who keep a box of Christmas treasures at a family member's house and pick it up during the holiday season. We can't guarantee where we will be during the season each year, so we felt it would be better to replace the items that would be more difficult to store.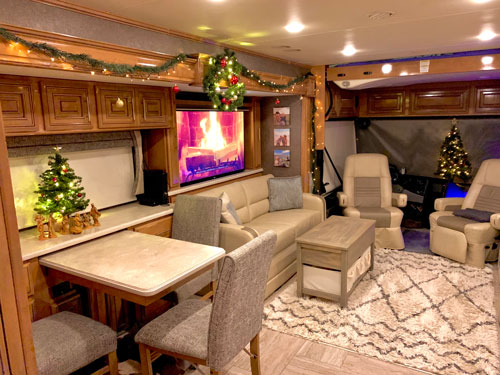 Begin decorating
The next step, of course, is to decorate! This was more difficult last year, as we tried to keep things minimal and easy to tear down and set up. Honestly, though, last year was just not Christmasy enough for me. This year, we had decided to go bigger (but still able to be moved for travel days). So we bought garland and even a few wreaths to decorate our Venetian. Instead of just one Christmas tree, we now have two. In our house, we would always put up our artificial seven-foot Nebraskan pine tree. Although they may not be as tall, our three and two-foot trees have brought just as much joy during the decoration process and season. The presents just don't go directly underneath.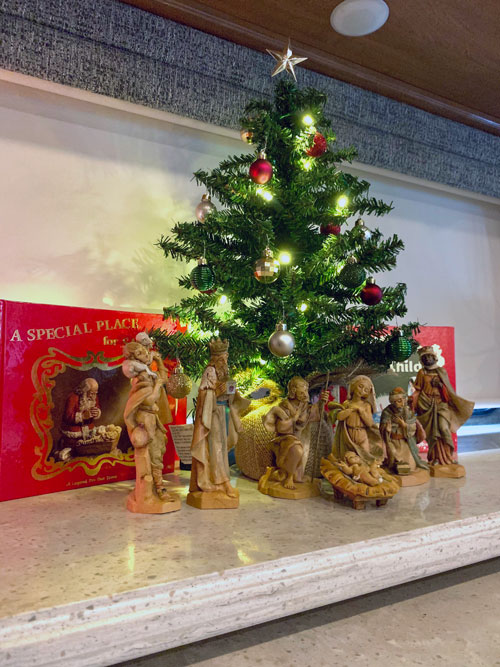 Enjoy your favorite traditions
This year, we noticed many of our traditions staying the same. As Lou pulled out one ornament after another, we told stories about who they were from and the memories that are attached. We laughed over funny stories and "aww"ed over baby handprints. Instead of placing each ornament on the tree, we divided them up. Any glass or large ornaments didn't make it to the tree but instead were stowed carefully back in our small Christmas box. Christmas music played in the background and Lou could reach every part of the tree. No branch was too high. So although it looked a little different, it didn't feel different.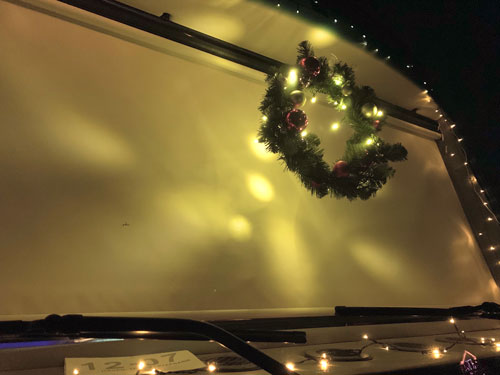 Create new traditions, too
Our family has enjoyed different traditions that have molded and changed as the years go on. When we decided to go full-time, we realized that we might have the opportunity to be in different places every year for Christmas. Although this affects some of the traditions, Christmas cookies and Chex mix can be made in any state - and this year will not change! Each year we try to find one festive program to participate in. This isn't affected either, as many areas offer fun programs. Since it's still early in the season, we are still exploring the options but are looking forward to a fun and Christmas-filled night soon!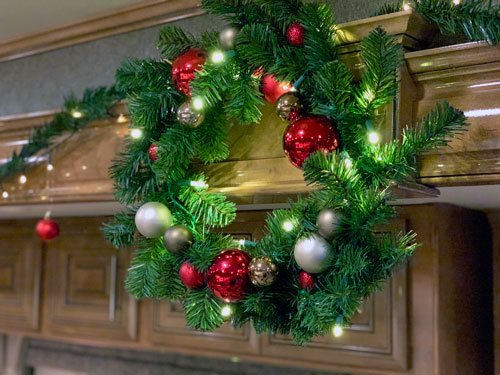 Have a very Merry Christmas at the campsite
Christmas isn't the same in an RV as a house but, the season is still full of friends, family, and food. Many different campgrounds offer potlucks, games, and even holiday-themed arts and crafts for the kids. Last year, we did cookie decorating and cookie swap with some dear friends. As you walk around the campground, you will still see lights and decorations up. We even decorated our windshield for the season. Santa will always make a way to our RV; he just may have to park the reindeer on the road instead of the roof. And we can't wait.
So from our family to yours, we wish you a very Merry Christmas season!
Questions for the Hagens? Text them to us, and we'll get those answered, 574-584-2074 (our #TMCHappyCamper line) or message us on Thor Motor Coach's Facebook page.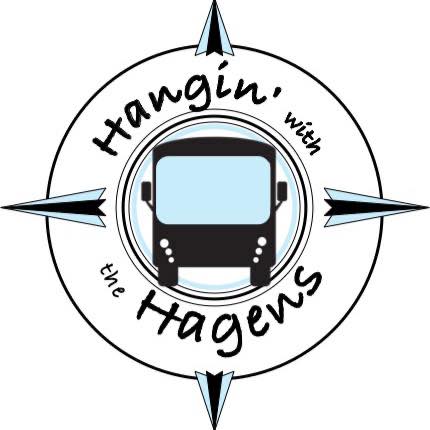 Follow #HanginWithTheHagens on Social Media
Facebook Page: Hangin' with the Hagens
Instagram: @HanginwiththeHagens
New to RVing? Check out our free RVing How-To Guide. 
Questions? Comments? Contact our Coach Link Sales Advisor.

Are you searching for local inventory? We offer a convenient Dealer Locator.