Change Up Your Camping Routine
June 12, 2020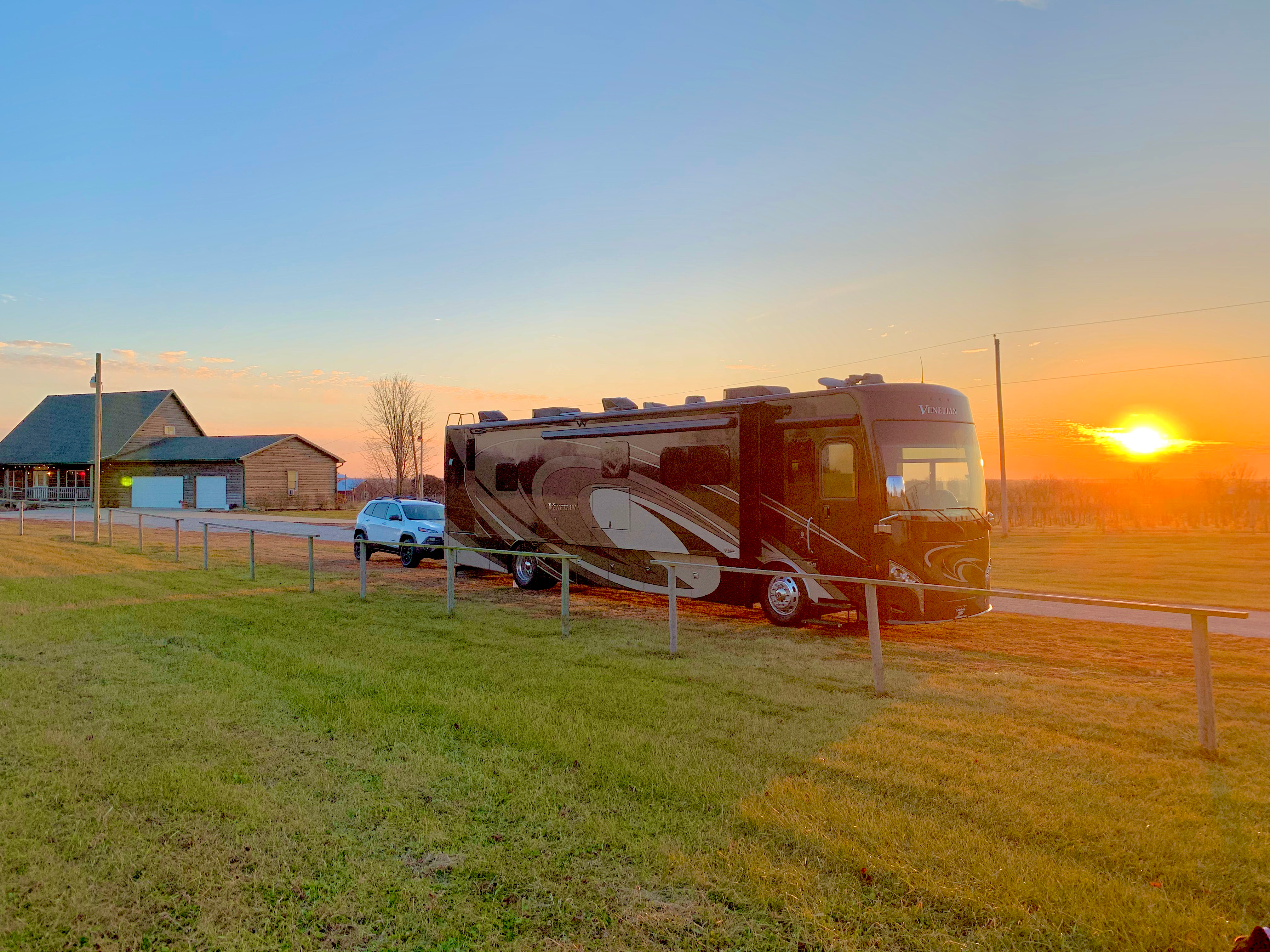 By Stephanie Hagen
Camping season is in full blast here in Texas. What is your camping style? Did you know there are different ways to camp? We wanted to share with you the different ways to camp and options that you have!
If you're new to the camping world, you may not have even realized that there are different styles and options for camping. Aren't all campgrounds the same? No! Camping offers such a unique style of vacationing that you can tailor to your specific wants and budget. Each type of RV camp may offer different amenities and require different sets of expectations, but all will offer you memories for years to come.

First, what are the different options in RV camping?
· RV Resorts: These are going to most likely be on the highest end of the camping options. Depending on location and amenities, the prices can range dramatically. We've stayed at an RV resort that had a water park, swim-up bar, and even restaurants that delivered straight to your site. There are RV resorts that offer amenities including beach access, access to nearby golf courses, tennis courts, onsite workout facilities, dog parks, and even some that help hook-up your rig at your site! Of course, with each added amenity, remember that this will most likely increase the price. Many of the RV resorts make you feel like you don't have to leave the park to adventure because they bring the fun to you!
· National/State Parks: Camping at a national or state park offers a great outdoor experience! You have easy access to hiking trails, picnic areas, mountain bike areas, river or pond access and some have awesome nature and learning centers. Many of the state parks offer very reasonable rates, but many do not have full hookups (water, electricity, and sewer). Some state parks even have programs for families and Junior Ranger Programs during the summer months.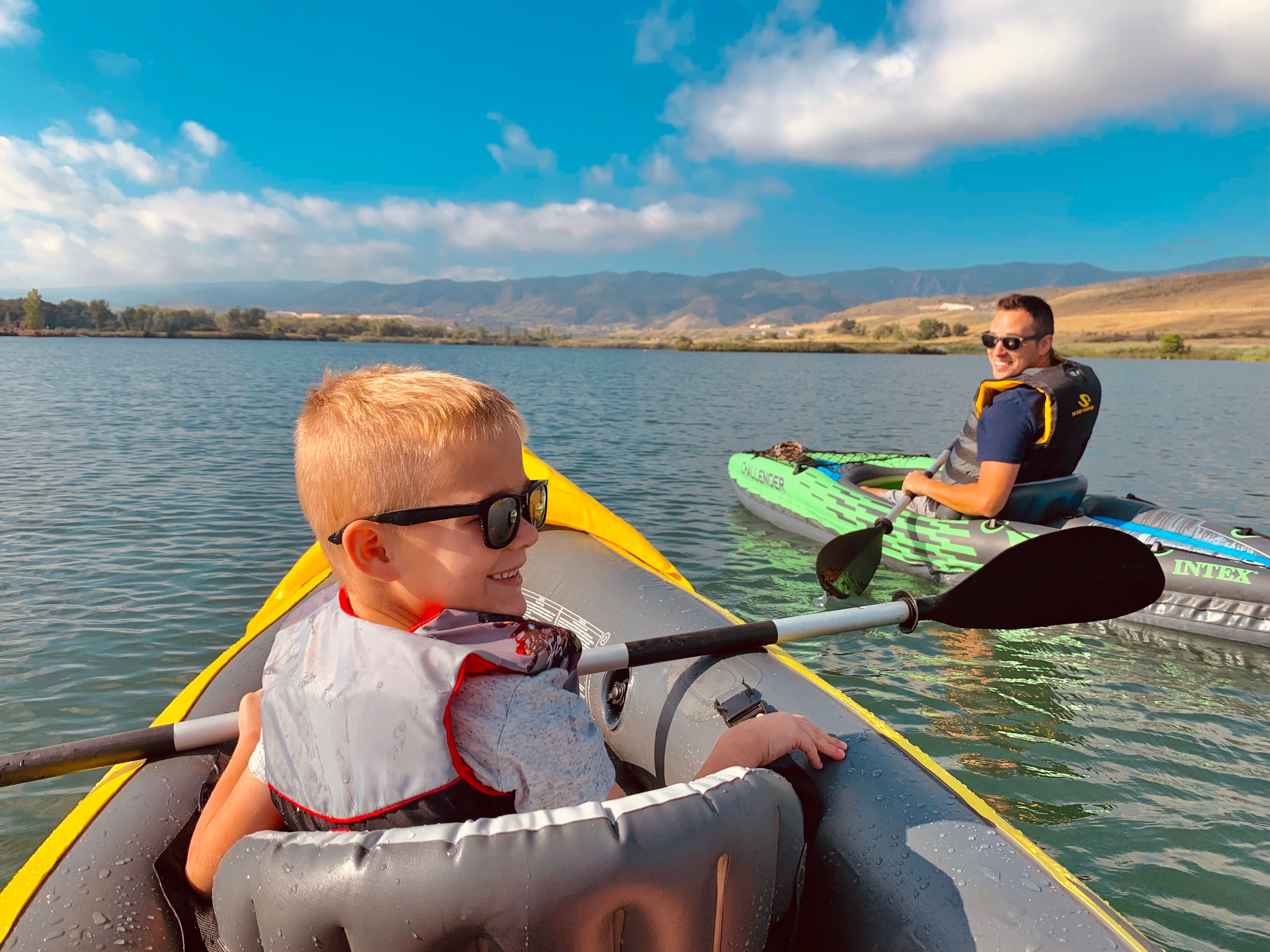 · Private Campgrounds: Although RV resorts usually fall into this category, I'm referring to the smaller campgrounds. Some of these can be a little more difficult to find when searching and may not have websites. We've found that a phone call to their offices usually includes a friendly voice and a helpful conversation. These can be good alternatives if you're looking to step away from the larger franchise options. We've stayed at some that the owners even invited us to their personal Halloween party – so you can feel like friends and family pretty quickly. These can offer extremely different amenities and prices but still offer great options for a getaway or vacation.
· Boondocking: This is an option for free, "wild" camping. You do not have access to water, electricity, or sewer (dry camping), and there are no amenities. This isn't even a typical campground, and so most likely you'd have no assigned site or even neighbors. This type of camping may require a little more research because you'll want to make sure that you are staying on land that you are legally allowed on. Some boondocking can be a simple night stop at a Bass Pro Shop or Walmart parking lot as you're traveling to your destination; the destination itself can be as simple as camping on public lands through the Bureau of Land Management (BLM) or a program like Boondockers Welcome or Harvest Hosts. 
· Moochdocking: A term made by campers, moochdocking, essentially means that you stay in a friend or family's driveway. Make sure that their HOA or neighborhood doesn't have any rules prohibiting this, but it's a great way to stay with friends and family while bringing your sleeping accommodations with you. We would highly recommend that you discuss what it would look like to stay in their driveway before making these plans. Having open discussions with your hosts will allow a good understanding of what they expect from you and what you can expect from them. Work out details, like where they want you to park if it might block something like a garage or parking spaces, access to water or electricity if they have it and if you would be able to use their home for things like showers and laundry.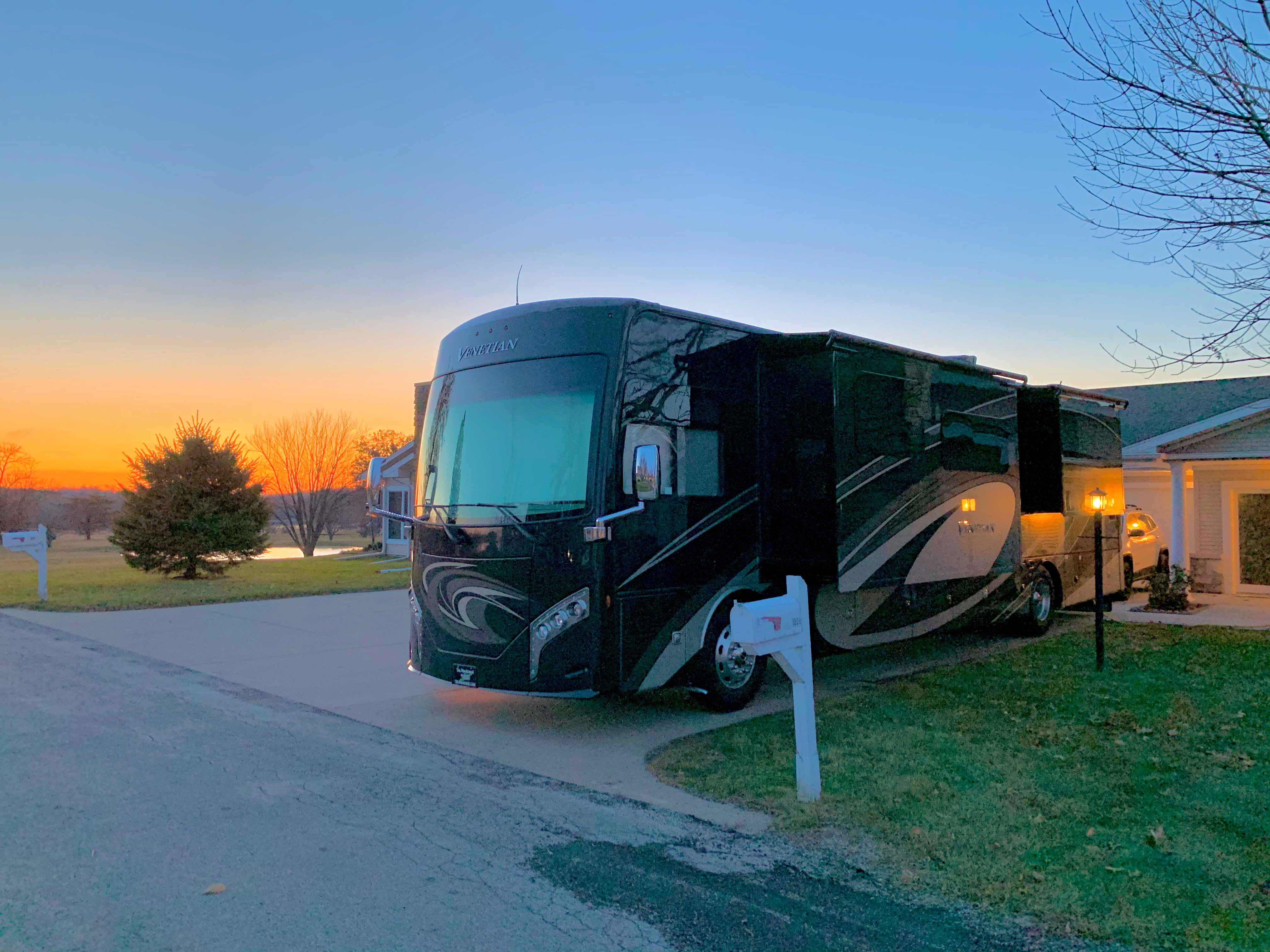 Okay, so now you've got an idea of how you want to camp, but what to do next? A simple Google search can find you a campground in the vacation area you'd like to stay in. If you like the idea of boondocking, there are programs set up like Harvest Hosts and Boondockers Welcome that offer an app and unique places to stay. We've used Harvest Hosts and would highly recommend them! We could put together a little blog just about them, but we love being able to stay at wineries, breweries, and farms. The Bureau of Land Management has details on its website, BLM.gov, as well.
There are also apps available that help you find campgrounds and offer user reviews such as The Dyrt, Campendium, and Allstays. These searches often give you an idea of the cost, amenities, and sometimes even things to do in the local area. You'll also want to look at the distance the campground may be from things you'd like to explore in the area or distance from a highway. These details could be important for you. We have found that not all campgrounds near a highway mean that they have highway noise, but they might, meaning reviews can be helpful. If it's just a quick one night stop, it might be worth a little road noise to get back up on the road easily the next day.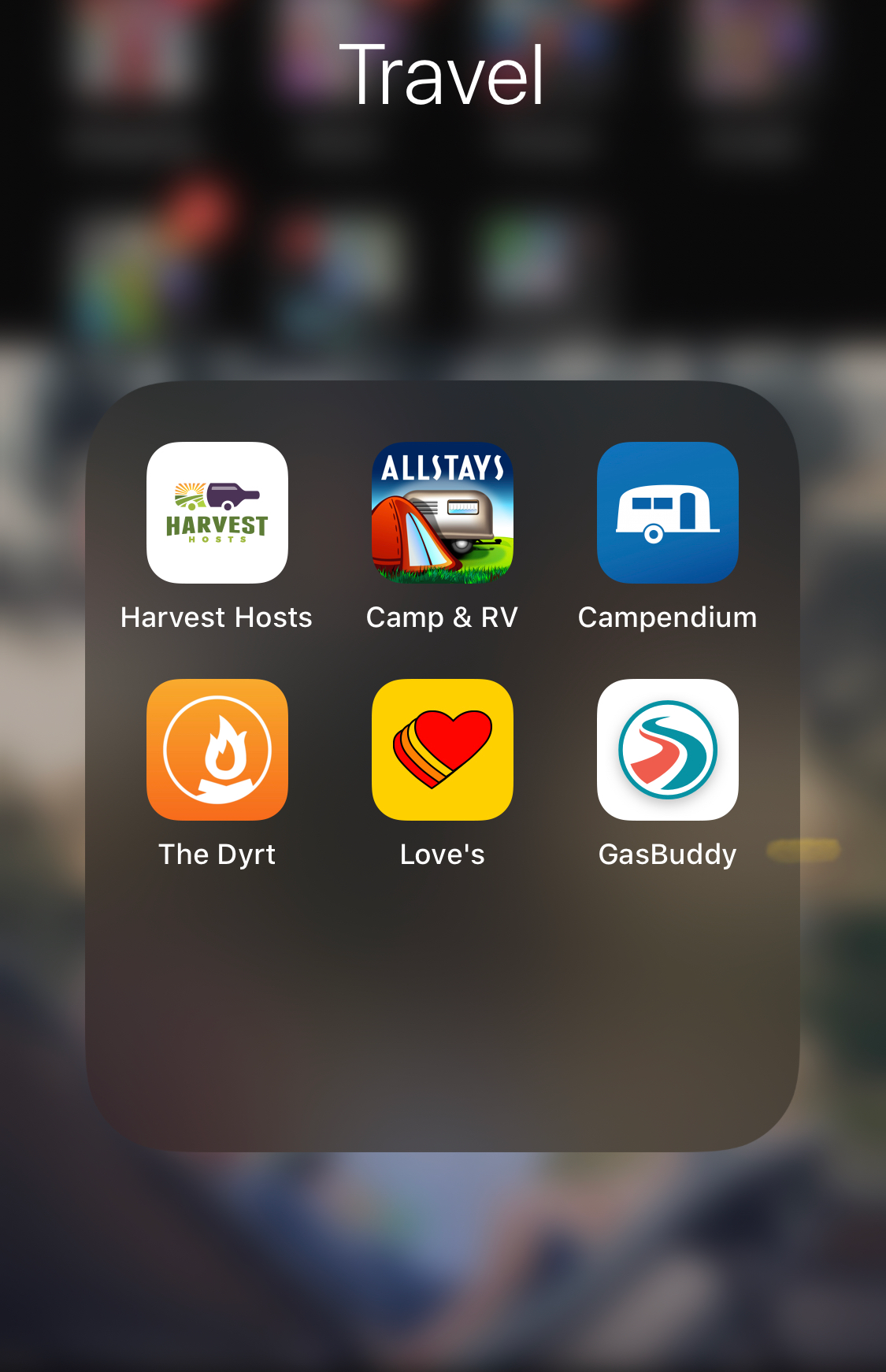 So what camping style would you consider your style? In our family, we love to use Harvest Hosts for simple overnight stays, but with the Venetian, our boondocking capabilities have drastically increased (an excellent generator and great water tanks)! Mostly though, we prefer full hookup campgrounds. Stephanie likes her full showers and blowdryer, so it just makes life a little easier, and we all prefer the air conditioning during the hot summer months. Whether you camp or glamp, you'll be able to find beauty and fun wherever you go! Camping season is in full blast here in Texas. What is your camping style? Did you know there are different ways to camp? We wanted to share with you the different ways to camp and options that you have!


Questions for the Hagens?  Text them to us, and we'll get those answered, 574.584.2074 (our #TMCHappyCamper line) or message us on Thor Motor Coach's Facebook page.
Follow #HanginWithTheHagens on Social Media
Facebook Page: Hangin' with the Hagens
Instagram: @HanginwiththeHagens