Celebrating a Birthday Quarantine-Style!
May 2, 2020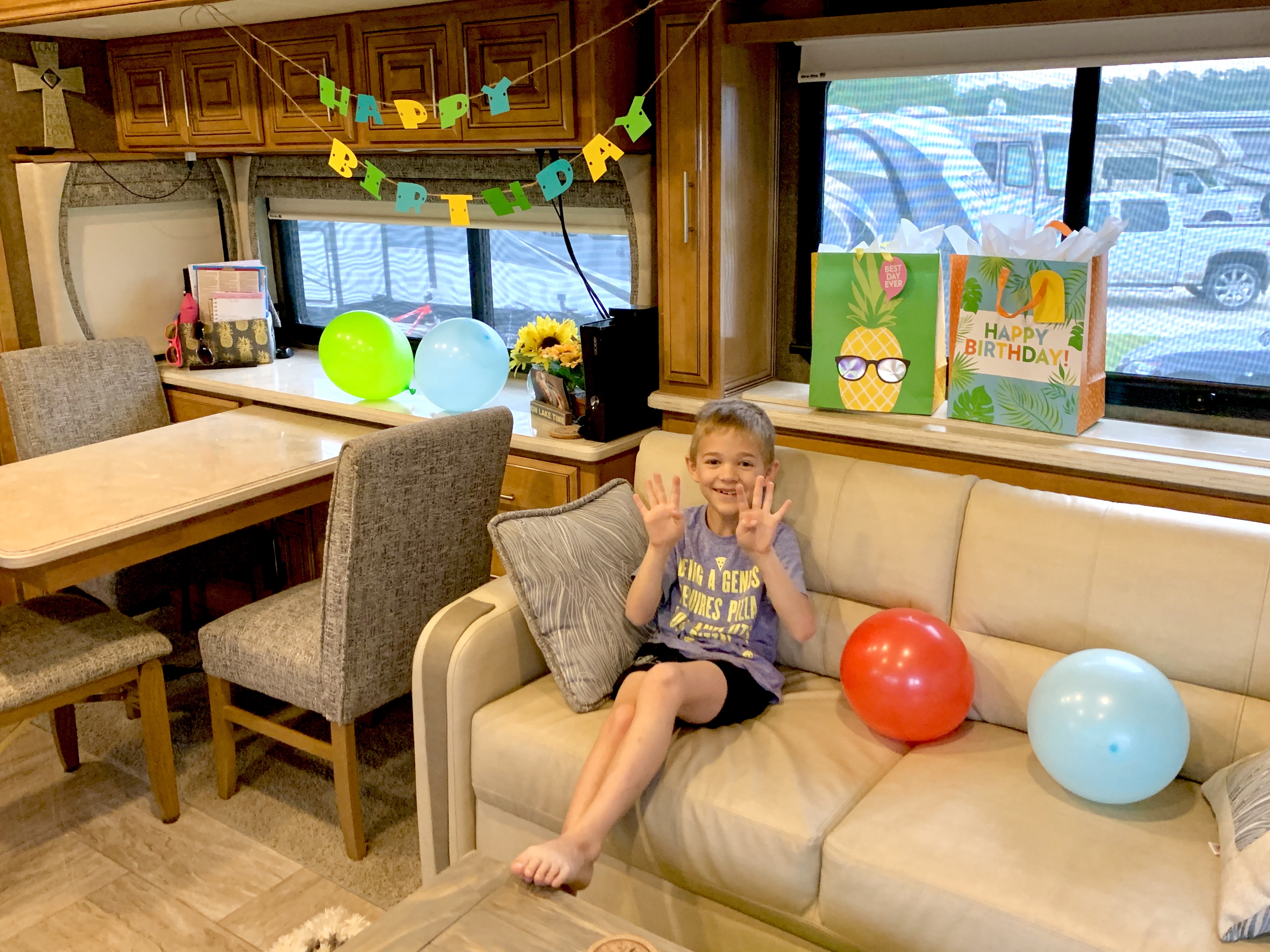 We like to look for the rainbows among the clouds and this last week required it! When the stay-in-places orders began and we saw the 15 days to slow the spread, we assumed that by this time, we would be back to normal. As we continue to endure this together as a country, we had to come to the realization that Lou would be having a quarantined birthday.
At first, he was really disappointed. Previous years may have included a big birthday party, inviting one friend to go somewhere special for the day, dinner out, or even exploring a fun new area. This year wouldn't have been the first birthday Lou celebrated in an RV, but it was the first birthday as a full-time RV family in our Venetian.
This year, Lou was hoping for a great big birthday party. The RV park we've spent much of the winter in has many new friends staying here and close to many old friends, so it seemed like the perfect way to celebrate! But instead of a big party, we tried to celebrate in a way as big as possible.
Lou woke up to me trying to sneak in and put up birthday decorations and balloons. I thought I was being sneaky but Lou says I wasn't. Balloons have been a tradition on his birthday for years and we weren't going to have this year be different. Unfortunately, years before, I was able to decorate the living room easier because he wasn't sleeping above it. A "Happy Birthday" first thing in the morning, isn't too shabby though and did make him smile.
The day prior, Lou and I made homemade donuts in preparation for the full day of celebrating. Although they were okay, they fell short of bakery donuts. Lou didn't mind!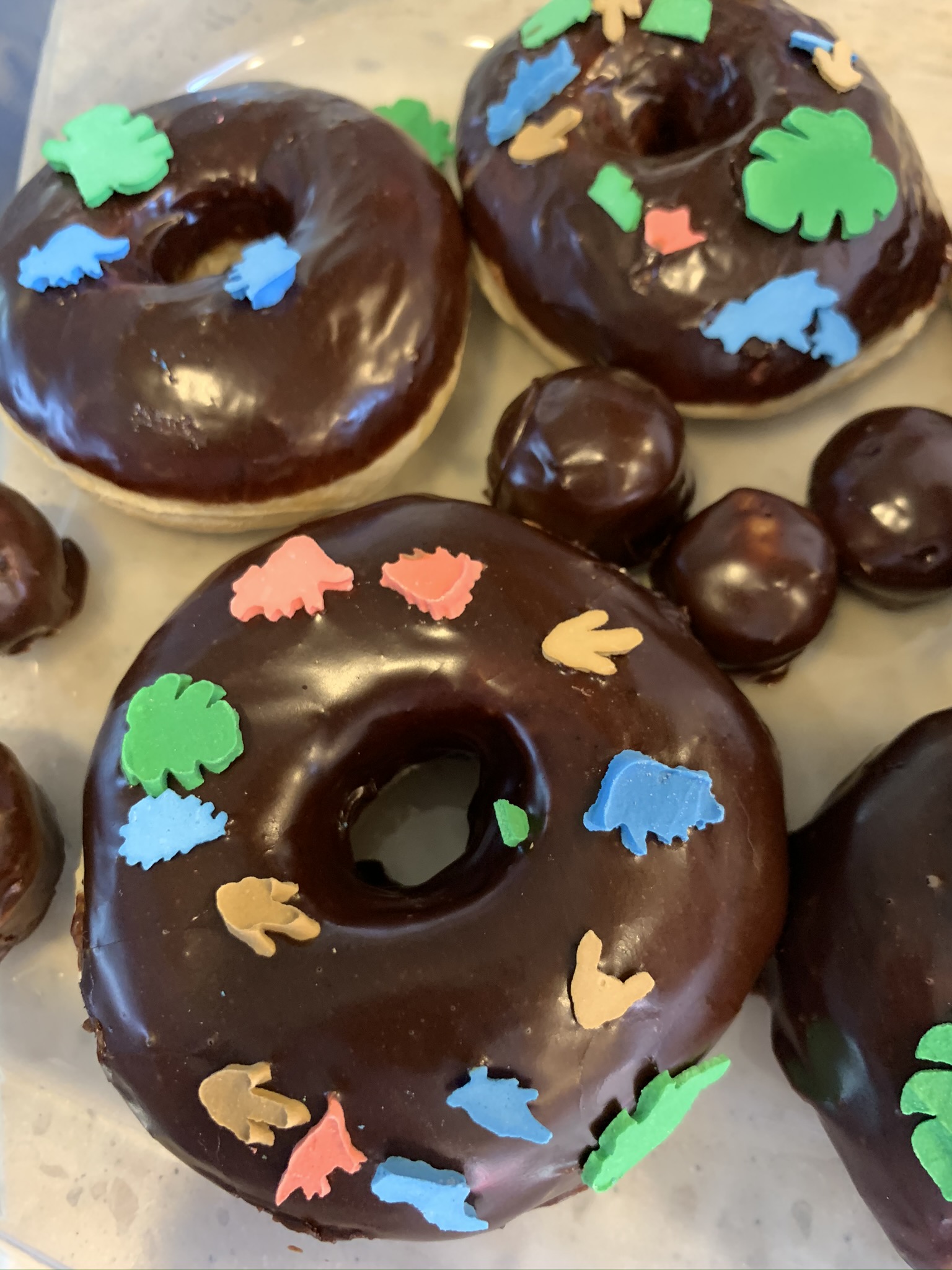 We let Lou open his presents before Dad went off to work. He was extremely excited to see that friends and family were able to get gifts to him (and even on time!). Lou and I spent a good portion of the morning putting together a LEGO kit that his aunt and uncle had sent him. His aunt and I even took the time to introduce him to Rube Goldberg during this time - it's always fun to have an aunt that's a teacher!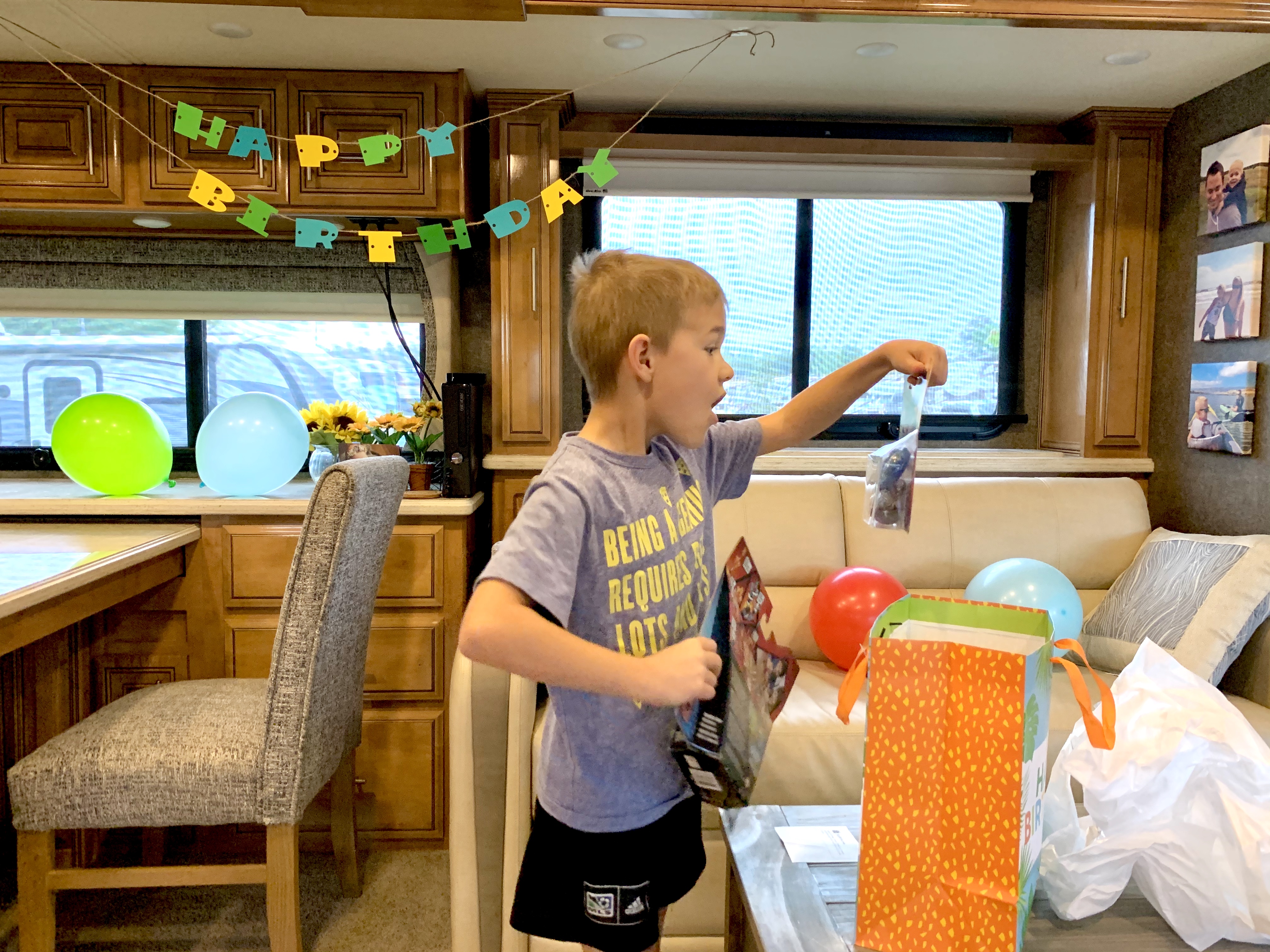 Since it was his birthday, he was allowed to set the entire menu for the day. We started of course with the donuts, continued with his choice of hot dogs for lunch, and ended the evening with pizza and green tea. Unfortunately, he did have to compromise a little with his plans because the restaurant he wanted to go to wasn't offering the same menu for take out as sit down. This meant no alligator to go for him, but he was fairly glad to hear that I would let him pick where we ordered the pizza (we've all got our own favorites).
Birthdays in an RV look a little different but the same too. As a parent, gift-giving becomes a little more difficult because you're very aware of space and where things would go after toys and books are opened. Travis and I have talked about doing experiences for birthdays instead of toys and books for gifts. With museums and parks being closed and travel being limited, this wasn't an option for us this year. But we hope to make many memories years to come for RV birthdays!
Lou ultimately loved his birthday. He's already planning for next year, hoping for either a huge party or for a Florida beach.

Questions for the Hagens?  Text them to us, and we'll get those answered, 574.584.2074 (our #TMCHappyCamper line) or message us on Thor Motor Coach's Facebook page.
Follow #HanginWithTheHagens on Social Media
Facebook Page: Hangin' with the Hagens
Instagram: @HanginwiththeHagens